pregnancy fail (pt. 3) — our ttc journey, continued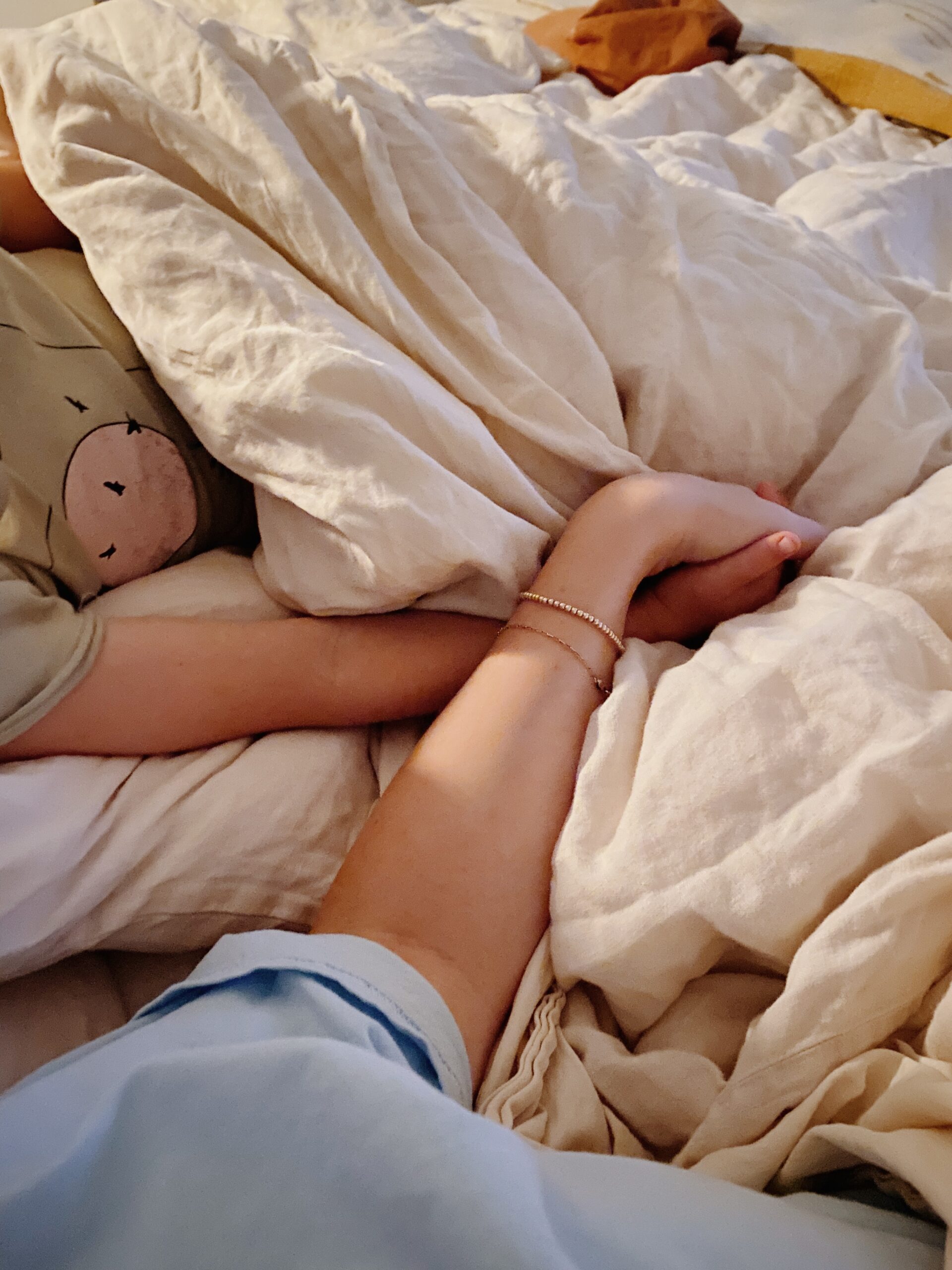 i can't believe we're here again. but i've had another miscarriage, two within 12 months. having one miscarriage is one of the most devastating experiences i've ever had. but having two is unlike any pain i could ever imagine. wow it is so much worse and i wasn't prepared.
you hope the first one is just bad luck and you just feel cautiously optimistic that it wouldn't happen again, but to go through it all over again is like an actual nightmare. i can't even imagine how women feel who go through this more than that. i do actually feel like i have some PTSD from all of this, and the idea of having this happen again… it's terrifying.
finding the right fertility doctor
so since the last update i gave after our chemical pregnancy, we decided to consult with a fertility doctor. then we got pregnant on our own and hoped maybe it was just a fluke and this time would work out!
my acupuncturist recommended one and we went for a consult and actually had a really bad experience there. the doctor was nice enough, but he basically just looked at our files and went straight into his sales spiel on IUI and IVF and why we should probably just go with IVF since it's more effective and here's how much it costs and lets do some blood tests and start this!
no actual details as to whether we'd be good candidates, he did a quick ultrasound and we did some blood tests and they were ready to proceed. it didn't feel right to us.
so instead we made appointments with two female fertility doctors that were well reviewed and recommended by people we knew but we had to wait for another few weeks before the consultations. we met with both of them virtually and really loved them both. they were patient, communicative, and both suggested we doing testing prior to any fertility treatments that the first doctor never even mentioned.
it made me realize that i was SO relieved we didn't go with the first doctor. if you're looking for a doctor, shop around. make sure you vibe with them. and if you're in la i'm happy to refer you to mine.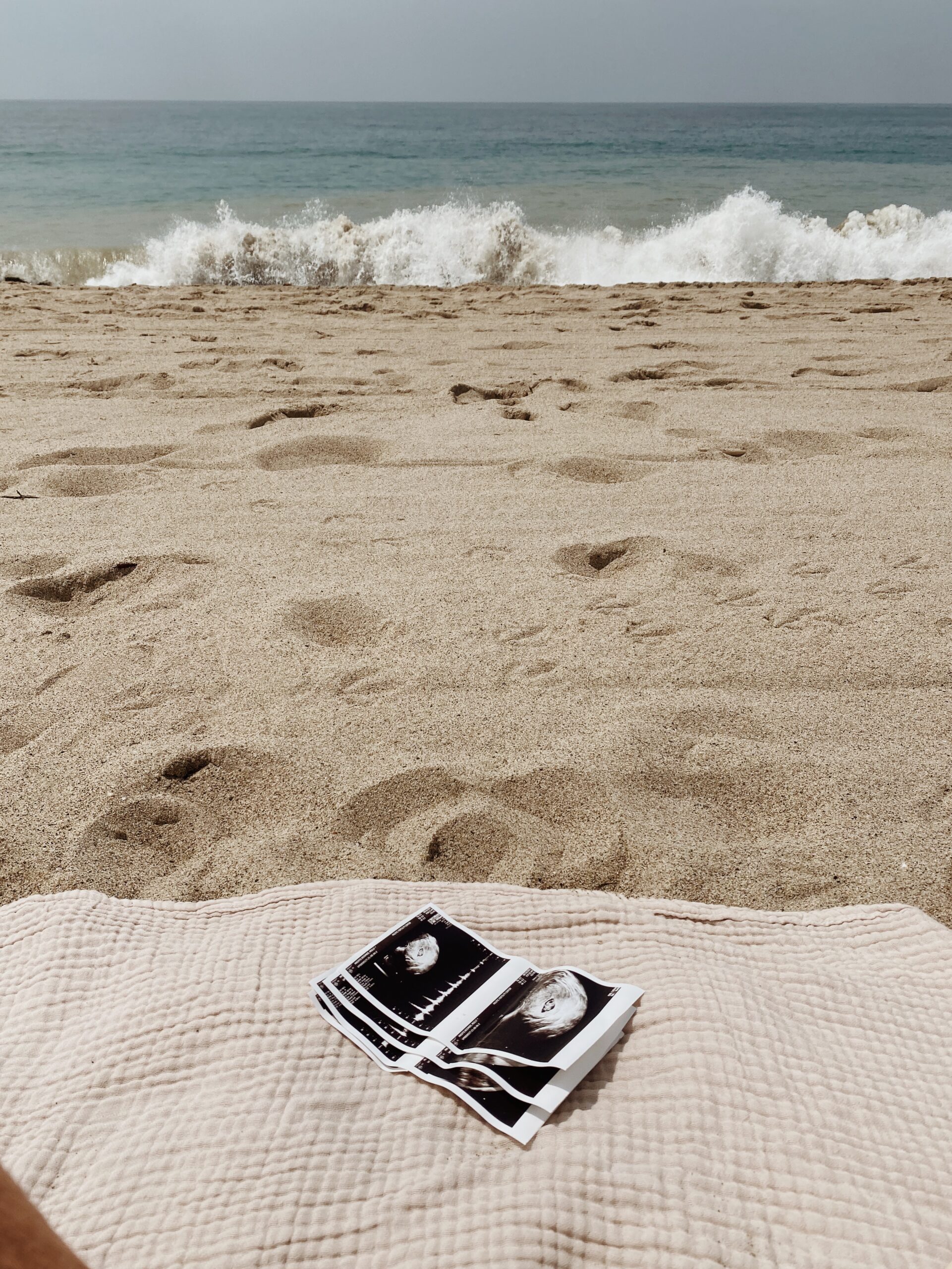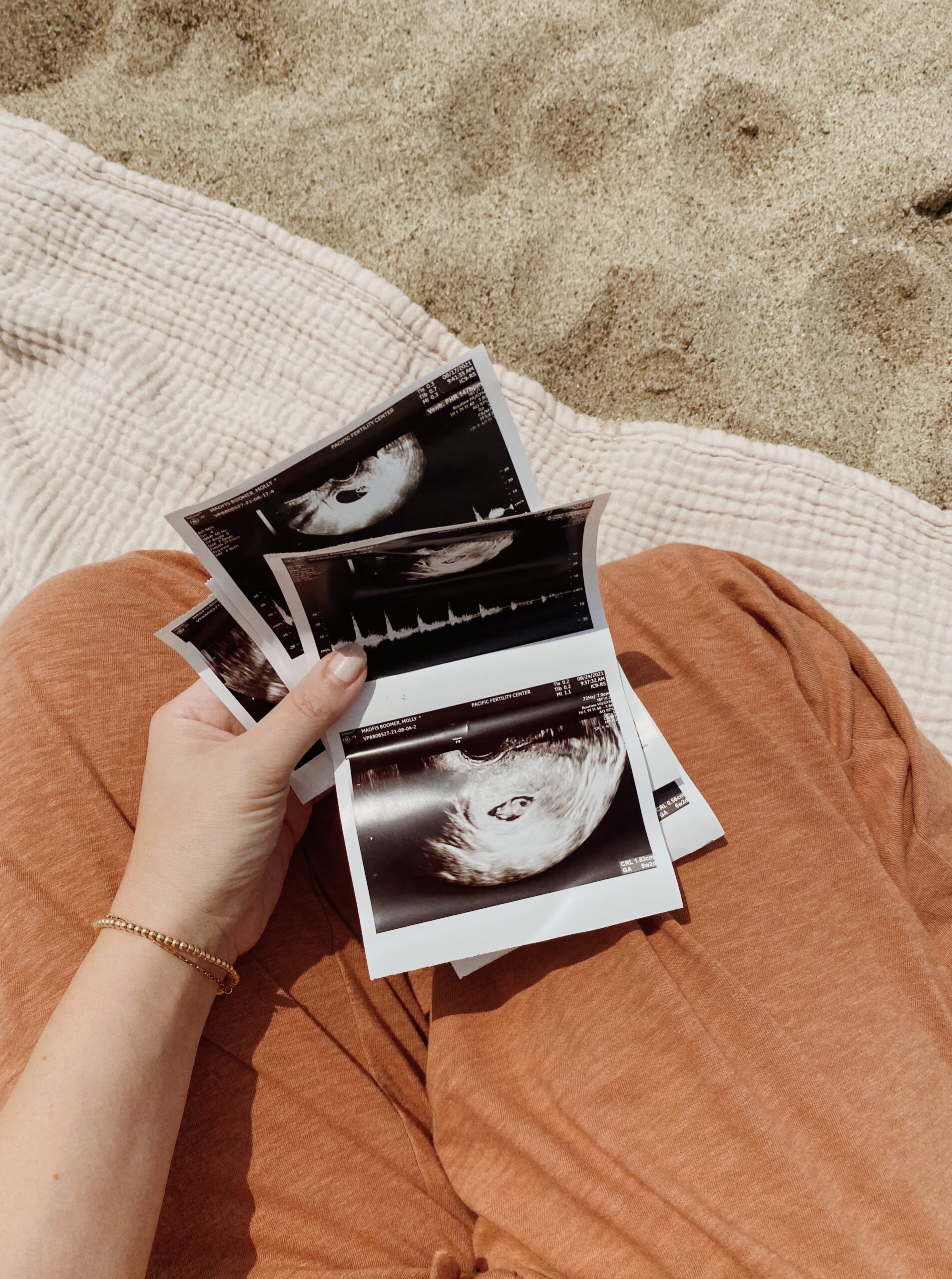 another pregnancy
while we were waiting for a month before the consults with the two new doctors, we thought what if we just try one more time. we were so hopeful that it would work out this time. jaded, but hopeful.
literally the next day after our consults, i found out i was pregnant. this time felt so different than the others. i was having legit symptoms! morning nausea which i didn't even have with arlo so i was feeling so optimistic about it. my boobs were killing me everyday and getting way too big too quickly. it felt so real.
the fertility doctor had me come in that day to do a blood test and she started monitoring the pregnancy weekly. after a few weeks of good blood tests, we started doing weekly ultrasounds.
every single week things looked so good! i was out of my mind anxious every week prior to the appointment but then we'd feel so good about how things were looking.
we heard the heartbeat at 6w and i cried so much. what a relief after what we'd gone through to have a healthy pregnancy this time.
at 8w, the heartbeat got stronger, it was moving around and we saw it growing little arms and legs.
that weekend i felt weird. just really bloated, which isn't that weird for me because i have a lot of stomach issues but i just felt worried. i wasn't feeling the same daily symptoms i'd gotten used to and i just had this bad feeling.
the morning i drove to the ultrasound it started drizzling for a few minutes and i just was like omg today i'm going to get bad news. i was trying to convince myself in the car that everything was ok. gid couldn't come with me, once again because of another spike of cases.
she was quiet for a moment before i said "it's bad isn't it?" and now i'll never forget hearing her say "i'm not seeing the heartbeat." it was very reminiscent of being alone the first time when he said the same thing.
it didn't feel real. it all happened so fast. one day i was scheduling my genetic testing and brainstorming cute little ways to find out the gender and then suddenly i was scheduling my d&c.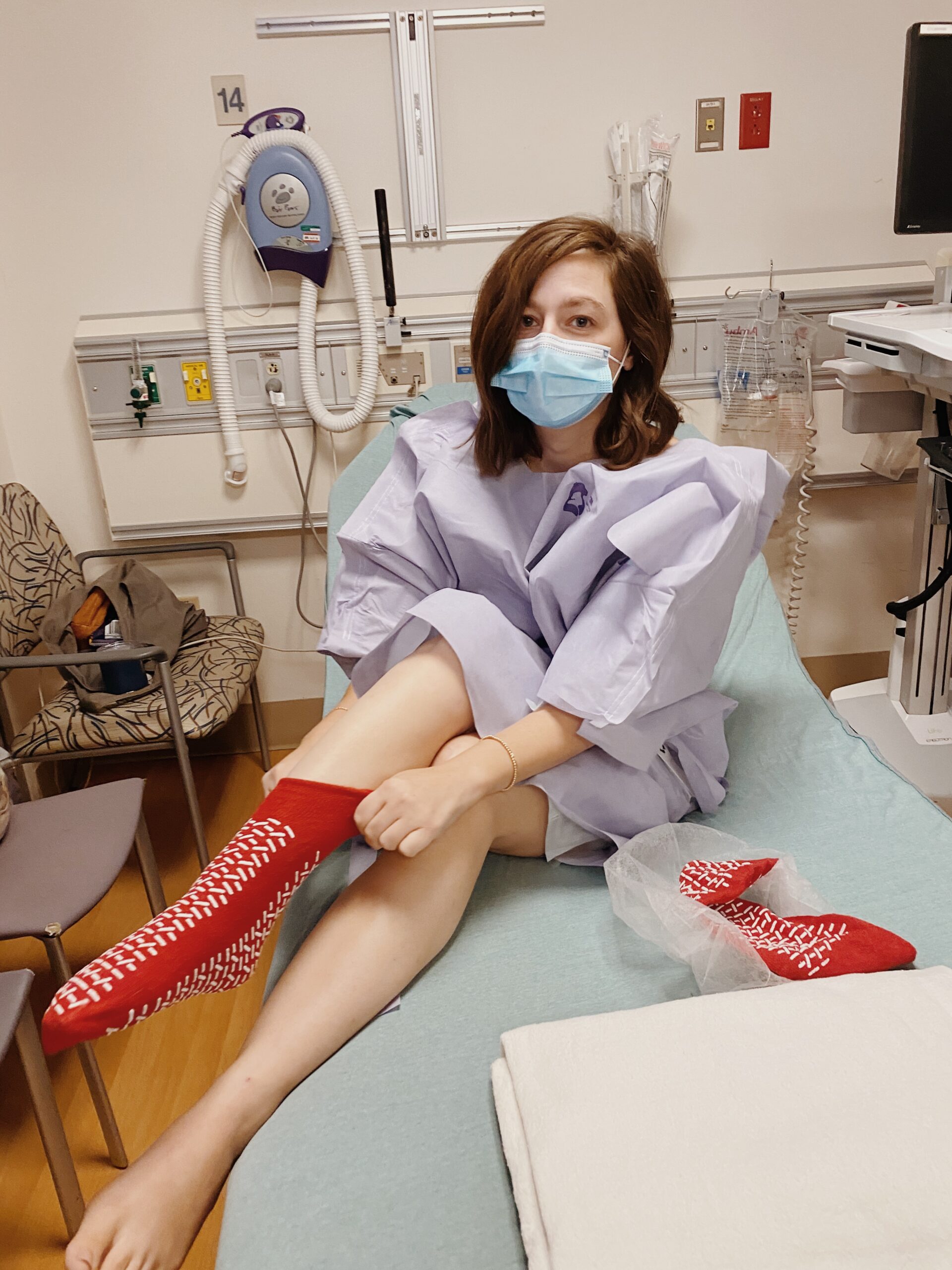 my d&c
what a nightmare to go through during covid times. first off i was stuck seeing an OB i didn't want to continue seeing because the ones i'd made appointments with wouldn't see me yet since i was a new patient. so i had to go back to an office i hated and sit next to pregnant women in the lobby for way too long a day after i lost the pregnancy and then i had to rush over to the hospital to get a covid test before the procedure. no joke then the hospital called me and asked me to come back because they did it wrong.
last time i miscarried i opted to take the pills at home and it was a miserable experience because i was not warned about how painful it would. i was in excruciating pain, bleeding all over my bed and then they didn't even work!! two months later i had to f**king take them again.
so this time i wanted to book the d&c right away and have enough time to recover before our vacation which was days away. overall, it was a better experience in some ways — i didn't feel a ton of pain afterwards and the procedure itself was over quickly. but the day was so long and the anesthesia messed me up for a while. i was so bloated for a week afterwards i felt like i looked 4 months pregnant, a fun constant reminder. i'd already gained weight quickly in the pregnancy and now i just feel bad about myself when i look in the mirror, it sucks.
as for recovery, i ate a lot of sushi and watched a lot of little mermaid with arlo in bed. i received a lot of love from people that i needed a lot. but then time passes and people stop checking in, even though it's not a distant memory for you yet. it starts to feel isolating again.
and also just to rant for a second– when people have babies everyone sends dinners and you get time off work, shouldn't it be the same for losing a baby?? luckily with my job i was able to take a legit break but gid wasn't. (but for some reason my announcement lost me 1,000+ followers on instagram?? ooooookay)
at the moment
emotionally, i'm struggling about half the time. it feels like everyone around me is holding a newborn or walking around with a huge bump. i don't want to resent the lucky happy pregnant people but i do. it just feels so unfair. to want something so much and feel so much pain and then watch other people get it without even trying.
i've made a concerted effort to mute almost anyone who announces their pregnancy on instagram (no offense lol) and to just continue to take it easy and don't rush into feeling better. a decent chunk of time has passed and i do feel better day to day, but then sometimes it just hits me.
i'm feeling so many things, and at the same time feeling so empty. going on vacation was incredible timing because i didn't have a choice but to not focus on it and to spend time laughing with my family in my favorite place— but coming home and back to reality was hard. just walking into my house reminded me of that sinking feeling.
the time factor sucks. it's now been over a year of this. we started trying around august 2020 and the fact that i won't be pregnant in 2021 stings. i keep getting older and so does arlo. their inevitable large age difference makes me so sad, but i'm aware it is what it is, and plenty of people have told me that their siblings with huge age gaps are their best friends.
our next steps
the fetus was tested for chromosomal issues and it didn't have any, so the hopefully "easy fix" with ivf to fix the chromosomes is out for us. i was also tested for antiphospholipid syndrome which means i have blood clots and it can cause miscarriage and i tested positive but they need to retest me again in a few months.
the fertility doctor is now having me do the tests she originally would have done had i not gotten pregnant (of course now i'm bummed that we got pregnant vs being patient). but we can't do them for another two months or so. when we do, we'll do a saline ultrasound which will show if there's anything in my uterus causing issues.
i want a definitive answer but i'm worried there won't be one.
i also met with a new female OB. when i told them i wasn't pregnant anymore i asked if i could still keep my appointment to meet her and we went over my entire history and she gave me the energy and communication that i've been craving, so i feel really good about that. and now i'm able to see her if anything like this should happen again.
the OB also thought this was all a lot of trauma on my body to do in such a short time, so she's relieved that i'll be taking the next couple of months to heal.
i can't even stomach the idea of having a third one, while i also know that giving up at this point would make me feel like there was a piece missing.
so my plan at the moment is slow down, attempt to be gentle on myself (easier said than done), be patient and wait until we get our test results. once we do, we can determine our POA. until then i just hope to start feeling better.