20 minute air fryer salmon bowls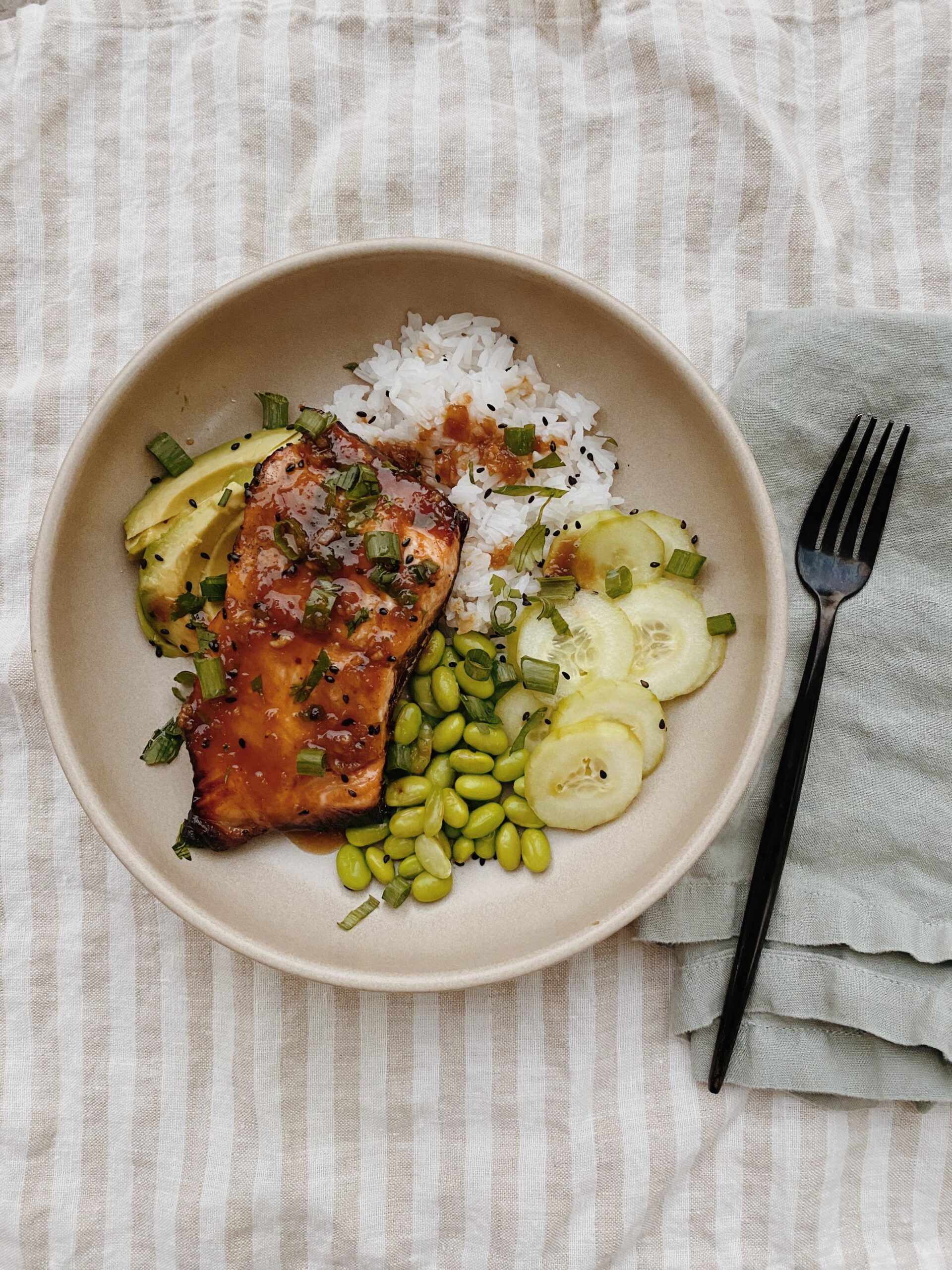 ok this recipe is so easy and delish for a weeknight dinner that i might make it every week! while the salmon is cooking in the air fryer, i just chop and prep all the other ingredients and it comes together super easily. you can obviously also cook your salmon in your oven if you don't have an air fryer.
the salmon will taste best if you marinate it ahead of time, so that adds a few minutes to the prep time but i think its very worth it. everything else i use is microwave or ready to eat so it's so simple, but if you're fancy you could cook your actual rice or edamame. i'm not fancy so i even use a squeeze bottle of ginger.
ingredients
for the bowls—
1 lb salmon with skin
jasmine rice (i use microwave pouches from trader joes)
edamame (again, microwave bag!)
cucumber
avocado
for garnish—
green onions
cilantro
sesame seeds
for the marinade/sauce—
3 cloves garlic, minced
2 tb ginger, minced
⅓ cup honey
2 tb sesame oil
2 tb mirin
3 tb ponzu
1 tablespoon olive oil
⅓ cup soy sauce
** ok so the sauce is sorta ballpark what i did, use what you have and just make sure it tastes good before using it!
directions
in a bowl, mix together the marinade ingredients and use half in a bag with the salmon and reserve half for later to use as sauce. let salmon marinate for an hour.
i preheat mine to 360 and then cooked the salmon, skin side up on parchment paper for 16 minutes. (the skin was super crispy, i may try 14-15 next time) i want to remind you that everyone's air fryer is different, so please use your best judgement for cooking times and temperatures!!
while the salmon is cooking, plate the rest of your ingredients in your bowls and then cook the rest of the marinade in a pan for a few minutes.
let salmon cool and add to the bowl. pour sauce on top and garnish!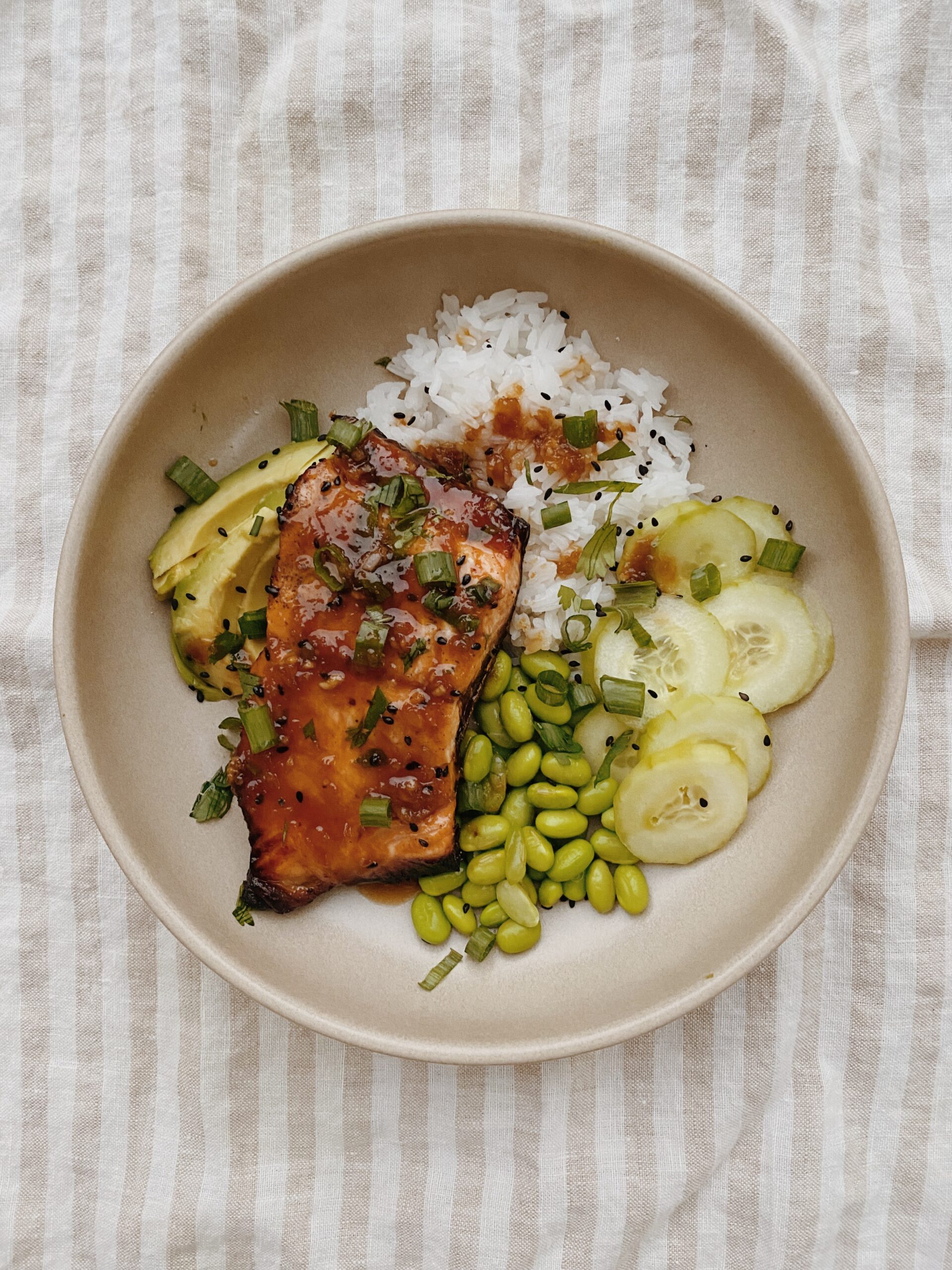 so easy!!! and now one of my fave dinners. would love to know if you try it! 🙂