my ttc journey, more updates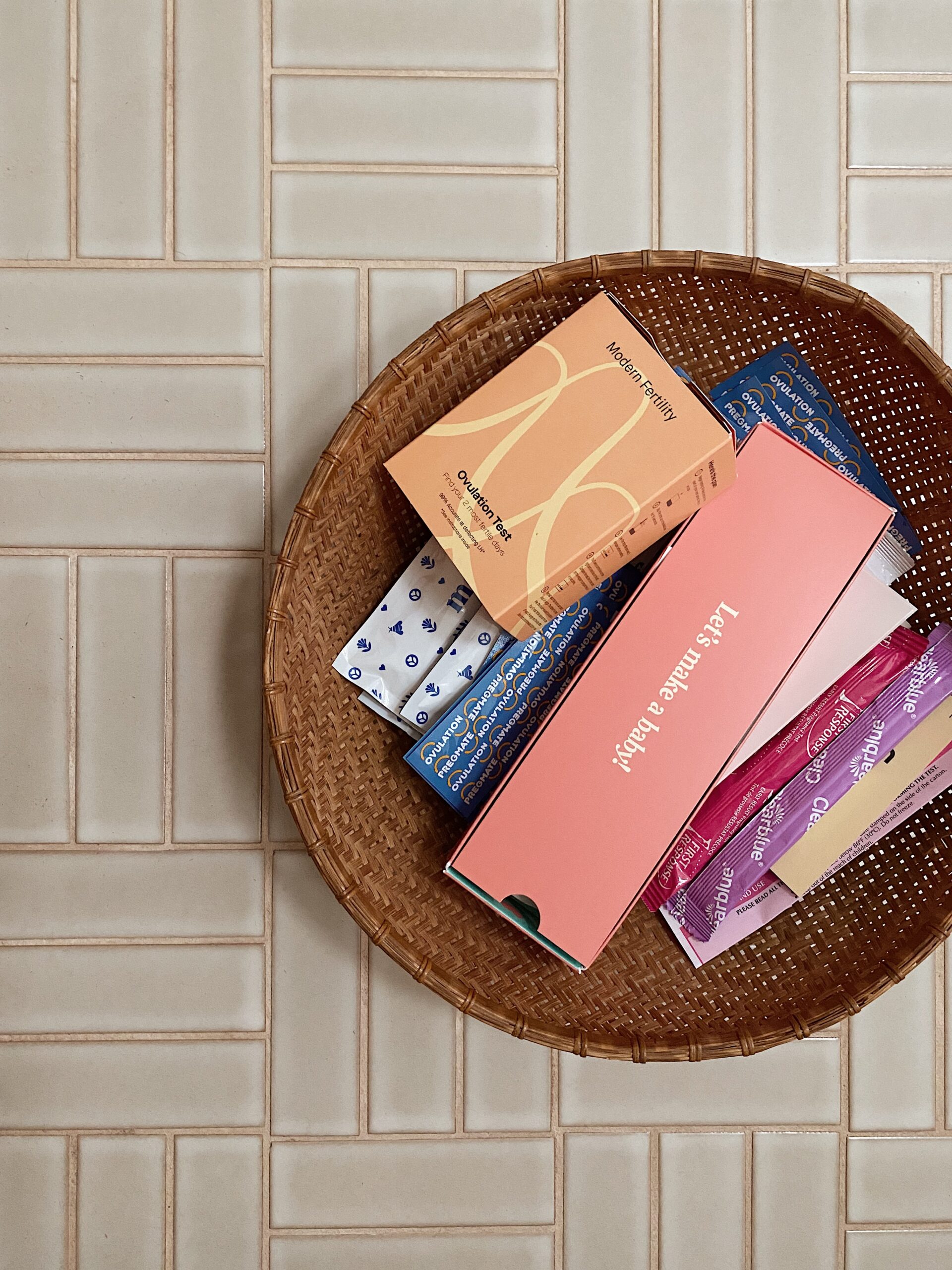 thought it was time for another update post– it's been a few months since my last miscarriage. after healing from my D&C, i'm mostly now ready to try again. the idea of having another miscarriage is beyond terrifying, i don't actually know if i can even handle it, but first i'll share more details about what's gone on since.
Saline ultrasound
after the D&C, my fertility doctor wanted to do a saline infusion sonohysterogram (SHG) as our next step. i had to heal from the surgery first so that took another two months (in the world of ttc all the waiting months still just feel like eternity!)
i was scared of that procedure, a few people told me it was quite uncomfortable, so i took a muscle relaxer prior which i think helped? the actual procedure wasn't bad. we hoped that she'd see something and we could get some clarity.
she saw something right away, which is ultimately what we wanted, but it wasn't anything huge. we didn't know if it was a fibroid or a polyp but she wanted to remove it surgically, so time for another surgery!
hysteroscopy
this was not a great experience. i had to go to the hospital the day before for a covid test and they had some issues with my insurance and my married name and it was a real shitshow. not important, but it was hard dealing with bullshit on top of being very emotionally frail and being alone.
and i had to be alone for the surgery itself as well, gid wasn't even allowed into the lobby with me. luckily my nurse was lovely, but the whole process of going through another operation was super triggering. as they were rolling me into the operating room i just couldn't contain the tears, that i was still here. dealing with this crap.
the operation went fine and i recovered really quickly, just a few days of bed and sushi and the day of my surgery just happened to be the day of "and just like that" premiering so i had a good distraction happening.
weeks went by and they got the results of what they removed, it wasn't a fibroid after all, but a placental site nodule. (it's a rare benign lesion which is thought to represent incomplete involution of the placental implantation site) so basically it grew from one of my pregnancy losses.
my doctor removed it and said my uterus looks perfect and clean now, so that's really good — my mom has a theory that since i didn't have a D&C for my first miscarriage and i had that awful experience of not passing it after taking the pills, maybe there was residual stuff causing new problems. who knows what's true, but i'm glad to know it's nice and clean in there now.
our next steps
the last few months we've been debating what our plan was. as soon as we did the saline ultrasound, gid and i both jumped right to maybe we should do IVF without even talking about it prior.
the idea of having even just a shred of security sounded like a godsend for us, knowing that the embryo would be healthy and our chance of miscarriage would be significantly lower, so we were leaning towards doing it, even though i had my fears.
in costa rica, we decided to go ahead and do IVF. when we got home, i got my period and i wrote our dr asking for next steps. she then sent the month long calendar of events, and the more i stared at it the more freaked out i became. man it's a lot to process. i spent the day conflicted, talking it over with my closest people and deliberating– and ultimately i realized if my gut was saying i wasn't there yet, then i should listen to it.
so we've decided we're going to try on our own, one more time.
i wish that it was one big problem so we'd have a clear answer as to why i've had the losses, but there could be lots of little contributing factors. the placental site nodule along with some other issues, i have a MTHFR gene mutation and possibly low APTT (waiting for results on that one).
but maybe now that we know all of this and are treating them, things will work out this time. that's the hope. the idea of another miscarriage is terrifying of course, but my heart is now telling me to give it one more try. so we'll see…
my call with a psychic (yes for real lol)
i mean i don't think i need to include this, but it felt significant to me haha. i'm not really into psychics, but months ago when i was pregnant, my best friend was speaking to one and she alluded to me having a miscarriage. she said that she saw something in my stomach that was an easy fix with surgery, and then i would be fine to have another baby. and then she was right (!!!) btw, my bff didn't exactly tell me this until later.
it's crazy though. so i was like wow, i need to speak to her. we did a call and almost right away she asked if we had a child already and if we were trying for another, because she saw me having one more. and she saw a girl (or a boy with feminine energy). she also didn't see another loss for me (!!!) she saw a healthy vibrant pregnancy for me and a child with the same sweet energy as my first. crying as i type this.
now before i say this next part– please don't think i'm basing decisions off what she said, but she didn't see IVF for us and whoa that's weird because i just happened to decide we're not gonna do IVF yet, but i promise it's not based on what she said hahah. i promise!!
anyway, man i hope she's right about all of it. the call was incredible and i'm definitely booking another one haha. unless she was wrong about everything and then i'll hate her lol. one last thing she said is "wow your son… he is an absolute LOVEBUG isn't he?!" i was like OMG YES HE IS!! hahah.
emotionally
sporadically, i'm still a wreck. but usually i'm ok, it's just when i start talking about it — on our trip to costa rica we did the rose and thorn of our year, and i basically just broke into tears the moment i even just mentioned our year.
i'm still immediately muting almost anyone who announces their pregnancy on instagram, so i almost never see pregnant bellies and new babies and it's really helpful. i highly suggest it if you're in the thick of it.
i've mostly gotten over the age difference obsession, clearly my plans are out the window so i just gotta be ok with whatever happens.
sometimes i wonder if we'd be ok stopping, and just be content as a threesome. at this point, i would love to be cool with that. but after everything we've been through, this grueling season of our lives– i think giving up now would leave an empty spot in my heart forever. so i'm not throwing in the towel yet.
if i have another miscarriage, i still might be open to ivf, or we'll look into adoption. or maybe at that point we'll give up, for now– i want to hope for the best. and try to be as optimistic as i can if i get pregnant again.
so i guess i'm sort of doing ok. as ok as i can.
i'll keep you all posted, and if you're where i am or somewhere nearby, in the trenches– i'm sending you so much love. this is the hardest thing i've ever experienced in my life and i just wish none of us even had to know this type of pain.