my TCC journey, we're actually pregnant wow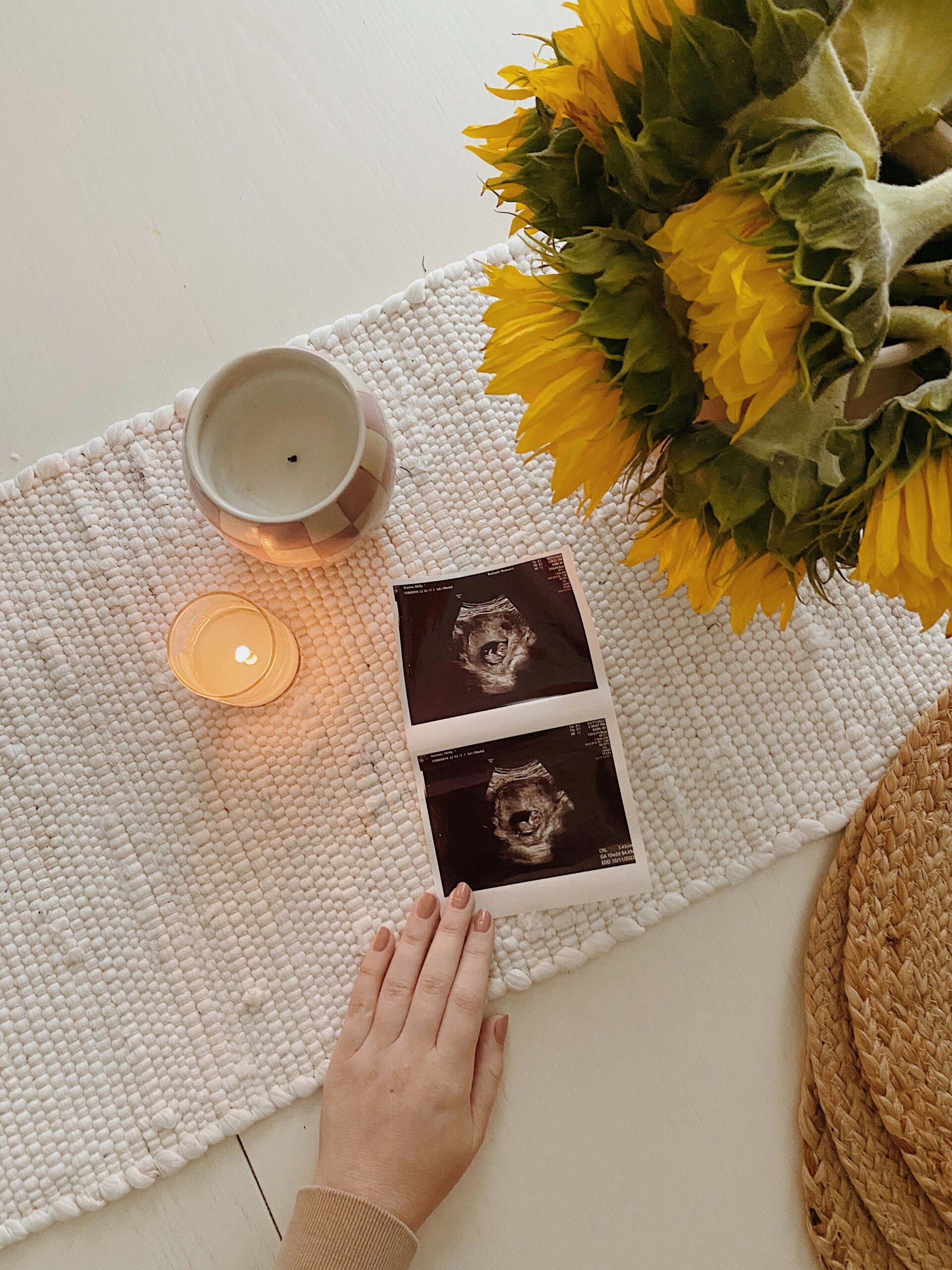 well, an update i've wanted to share for years now– i'm 12w along with our rainbow babe.
i'm still having a hard time getting comfortable with the idea that this time could be for real, but this is the furthest we've gotten, so i'm trying to be optimistic! it's very hard!
deciding to not do ivf
since my last update, i was weighing if we should do IVF or not. i had done the hysteroscopy procedure but we also felt like we wanted a sure thing and couldn't go through another loss — so we were leaning towards IVF and did the testing we needed to do and as soon as my doctor sent me the IVF calendar i freaked.
i looked at it over and over and i just felt like i wasn't emotionally there yet. it felt really weird to listen to my gut, because i have trouble doing that — but i did and i decided i just wasn't ready.
so we decided lets just try one more time on our own… we used mosie baby again and it worked again. if you've tried on your own only with no luck, i highly recommend trying mosie baby. not only is it a very painless process it's worked both times i've used it and it's really nice to just watch a movie while hopefully conceiving a baby lol.
completely changing my entire mentality all of a sudden
after we tried that– i started thinking, why do i want a baby this much? why have i revolved my life around having one for almost two years now??? we could have a second baby and it could suck and we'd be like why did we want this so badly? and our life is SO CHILL right now, arlo's at the age where he's finally becoming more independent and we sleep so well and all of this.
not sure if that was a defense mechanism or if i just had a change of heart but i felt very strongly that this was a crazy road i was on and life was pretty good as is.
so of course, i didn't get my period and got a positive pregnancy test hahah. i guess i had to want it less lol. at first my newfound one and done epiphany helped ease my anxiety in between doctor appointments because i decided either way i'd be happy.
since then i've naturally become more attached to the idea again.
but we did make a pact that if something goes wrong, we're buying tickets to tokyo because that is our dream trip and something we can't do with a new baby.
my symptoms so far
it's been a very mellow pregnancy so far, alarmingly mellow for someone in my position.
the only symptoms i've had was lethargy the first few weeks (i've slowly gotten some energy back and feel basically normal but still the usual amount of lazy), very huge sore boobs (i already don't really fit in my bras) and a strange sporadic smell sensation…
for about a week all i could smell was a hamster cage, and the next week feet. couldn't it be like flowers or pizza or something lol.
the psychic was right (!!!)
what's very weird is that the psychic i spoke to in december didn't see me doing IVF, and i don't think i based my decision off of her saying that (lets hope not), but somehow she was right even though i was mentally prepared to do it at that time!
she saw it happening again and this time being the time and she saw a girl or a boy with feminine energy.
well she was right, we found out it's a girl 🙂

finding out the sex
i know i'm so lucky to potentially have a healthy baby i should be happy no matter what — but oh man i wanted a girl so much.
the bond i have with my parents is just so different than my brother and he never plans their birthday parties like i do hahaa. (although i'd like to think the way i'm raising arlo, he'd definitely want to plan parties for me someday.) i've just always wanted a daughter and tbh i wanted it so much i expected it to be a boy because i thought there'd be no way i'd actually GET THE THING I WANTED!?
anyway, gid didn't want to do a reveal thing at ALL, but i love a surprise moment so i had him watch the video from our genetic testing and we had arlo draw something pink and something blue on cards — then i had gid put into a box and opened the box with my parents on facetime. i'm so glad i get to have the memory to watch over and over. i've watched it 800 times already.
baby girl due october 2022
AND we'll have another spooky kid! because it's me, and i go soooo hard for holidays, i'm already planning to try to schedule a c-section for the earliest i can so that i'd have as much time before halloween to recover hahaha.
---
anyway, we're excited. we're cautiously optimistic. we are trying to figure out how to break the news to arlo because he's gonna be pissed hahah.
and i'm sending love always to those of you still on your TTC journey. you are not alone. it's a painful journey that is only made more painful by how little we all feel like we can talk about it. ♥