printable halloween activity cards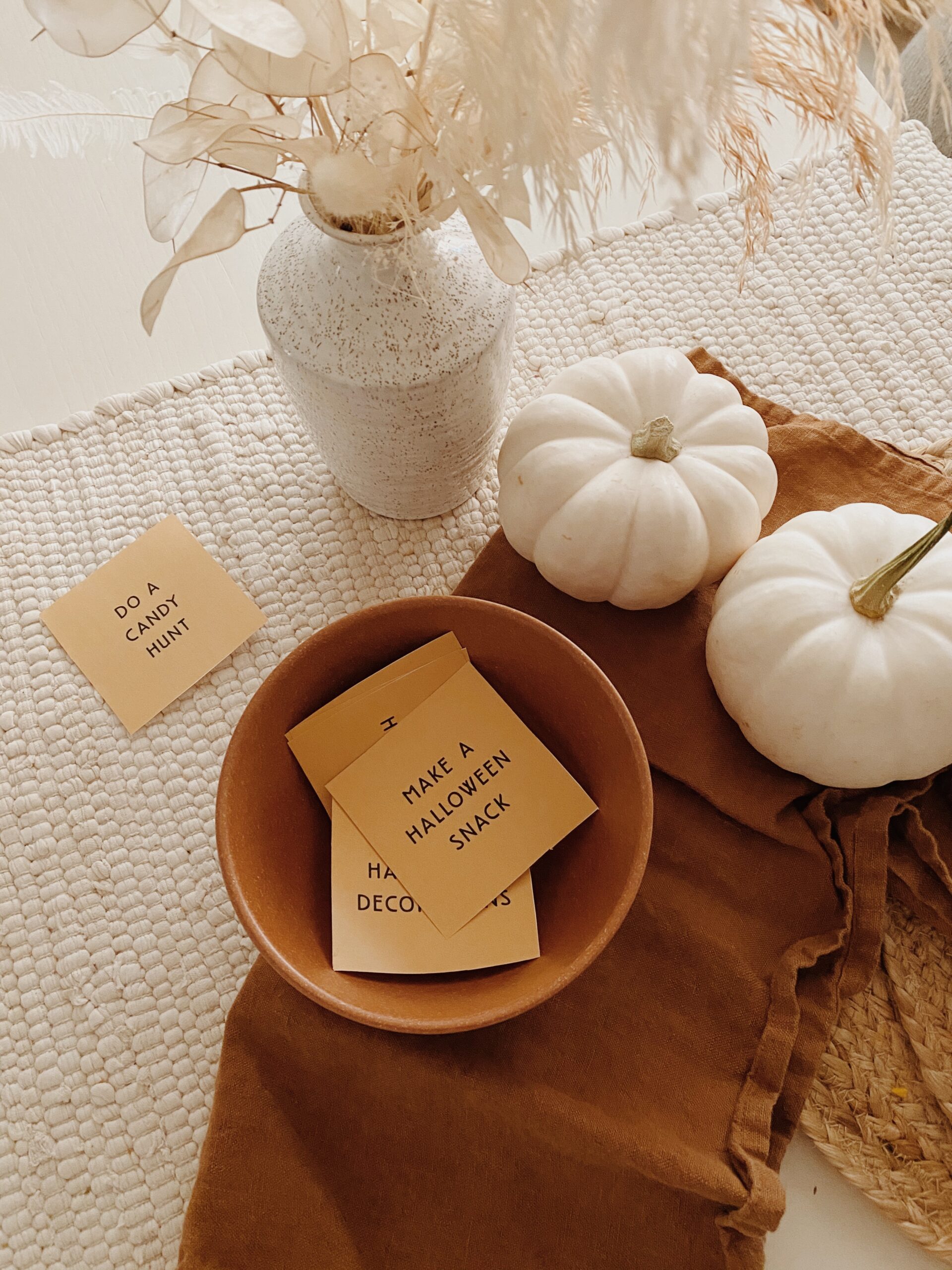 sorry to not have posted this in time for october 1st, but hey there is still plenty of time to be extra with your kids this month. since we're not celebrating the normal way this month, i am for sure amping up the fun stuff at home and plan to celebrate all month long. i bought this advent calendar but anything would work, even just putting them in a jar and picking out a couple a week!
arlo (almost) always loves it when we have a set plan for the day and i announce it first thing, so i thought it would be really fun to have surprise activities throughout the month. i bought a bunch of craft kits and have been pinning a lot of fun spooky snacks we can make, i'll keep sharing on IG as we do. (and i've been saving lots of things to my halloween amazon faves here)
i made two sheets (12 prompts altogether) and i repeated the best/easiest ones like watch a halloween movie haha, so use the ones you want or print a page twice if you're really desperate to fill the days. i also made them large so you can cut them down to whatever size you want to use!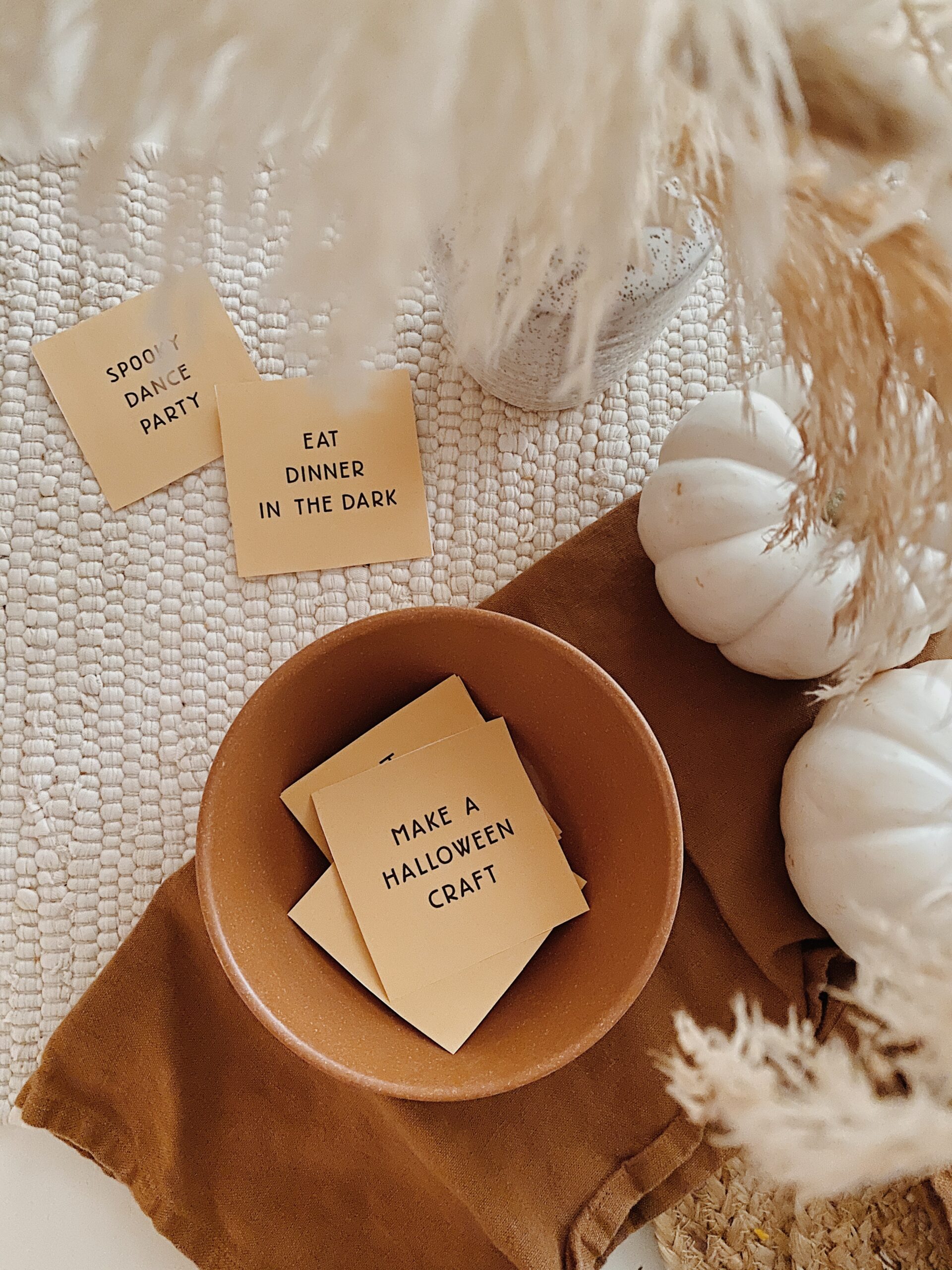 (ps all my printables will always function better if you download the file and then print versus print directly from your browser)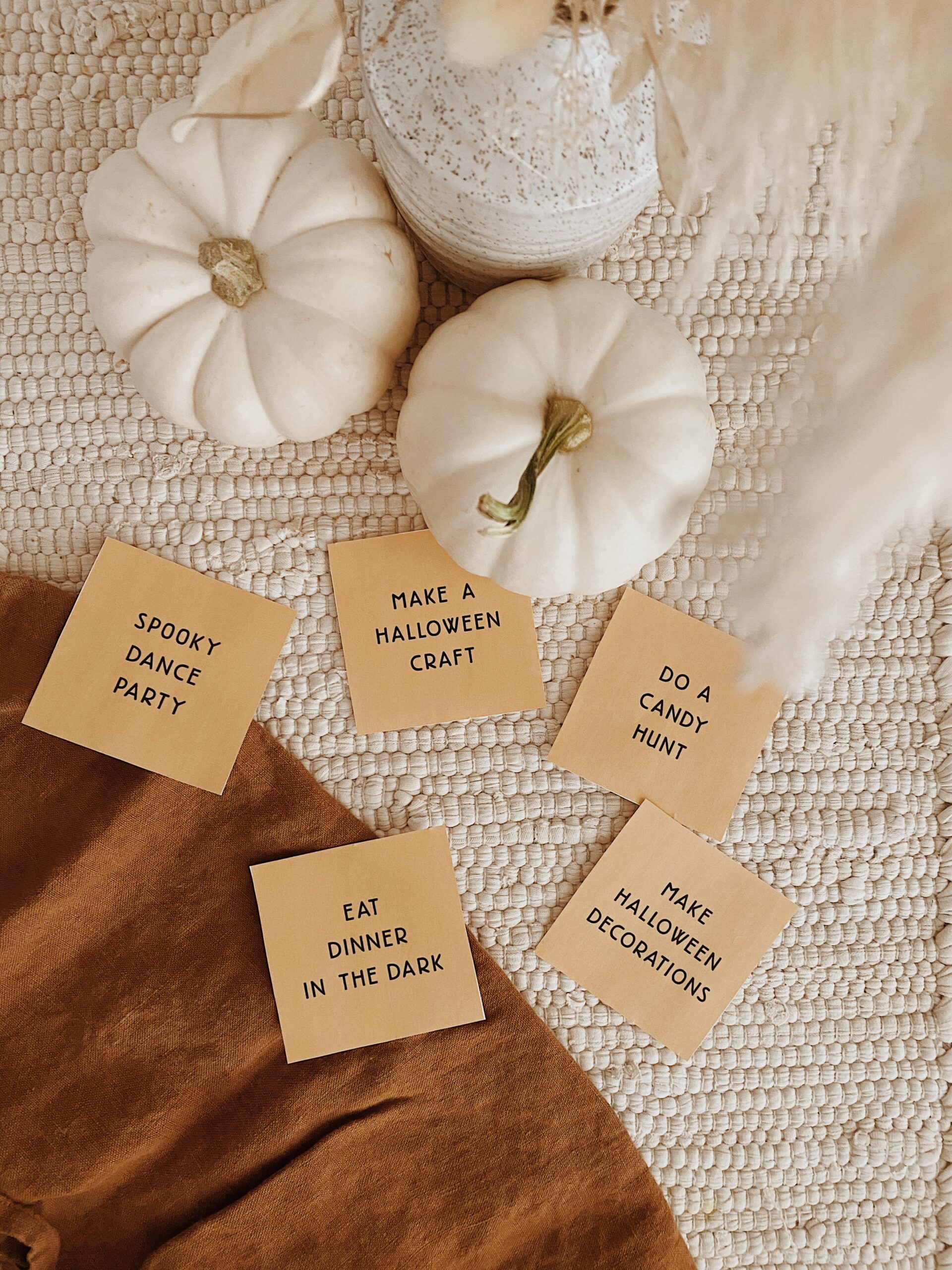 and PS– shared a bunch of ideas for celebrating halloween at home here!