hi, i'm molly!
my goal in life is to be surrounded by pretty things!
i'm married to gid(eon) and we have two kids — arlo and izzy. we live in the valley (the one in los angeles) and have mostly fixed our house up and i've been itching to move for years now…!
i love to be extra when it comes to throwing parties or making weirdly elaborate halloween themed breakfasts.
i am also very passionate about all the things i'm very passionate about– such as my air fryer, my love of salmon (we call it salmy), sparkling water (we call it sodey lol) and my family has some sort of special attachment to the mamma mia movies.
oh and my son dresses like a skeleton every weekend for two years now.
happy to have you here!
how and when
did you start your blog?
i started this blog MANY years ago when i was working as a part time TV editor looking for a creative outlet.
the reason i named it almost makes perfect was because it was kind of an ongoing joke that i wasn't actually great at crafting, cooking, etc. that i mess things up on the regular, but this blog was meant to embrace that fact.

it's way more fun to make things and not take yourself too seriously, be ok with messing up!
AMP started as a diy blog, my mission was to make modern crafts that felt elevated. i spent many years creating and got very tired once i had a kid, as one does. i still love to make things, i just do it way less.
so now the blog has since evolved into me sharing about our house, motherhood, entertaining, basically just all the things i'm passionate about!
get to know me
Forever On Repeat
Pet Sounds
I'd spend all my money on

Linen Napkins
my sign
Leo, Aries Rising
favorite vacation spot
Martha's Vineyard
favorite movie
Defending Your Life
My Happy Place IS
TV in Bed
Favorite Celebrity
Larry David
My last meal
Sushi with a cold beer!
Favorite HOBBY
Setting a Pretty Table
I Can't Live Without
Holidays!
a few frequently asked questions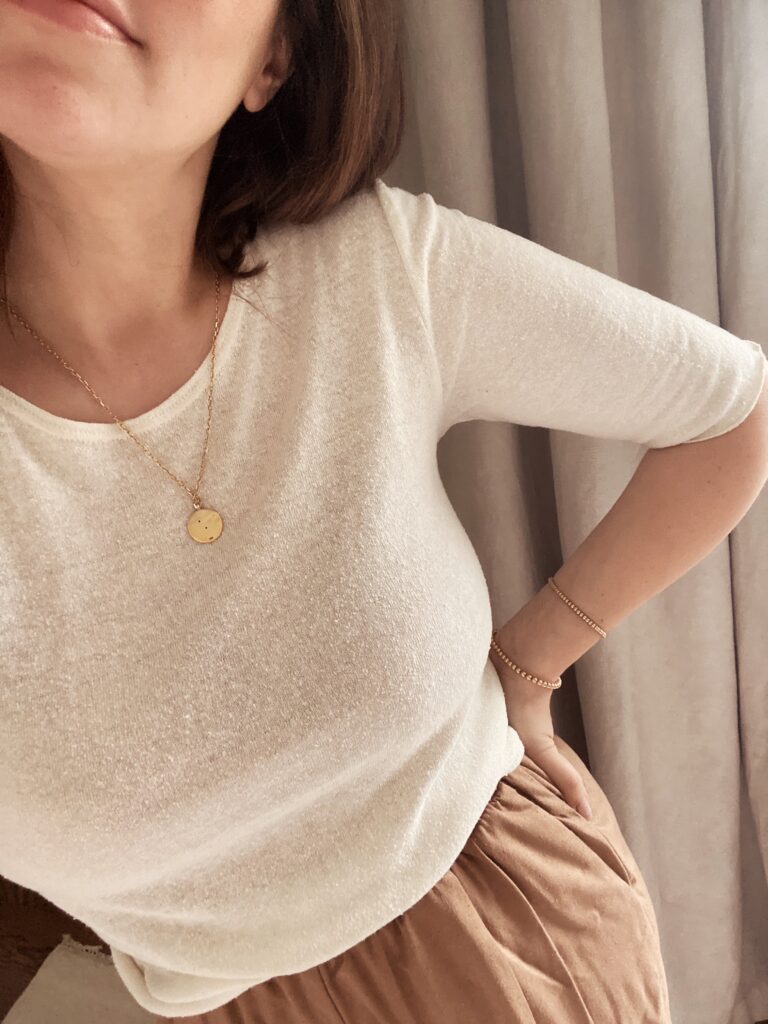 can we collaborate?
almost makes perfect is available for sponsored posts
please email [email protected]
NOTE:
This page contains SOME affiliate links . This means that I may receive a commission if you click on the link + decide to purchase. Thanks for your support!