how we conceived using mosie baby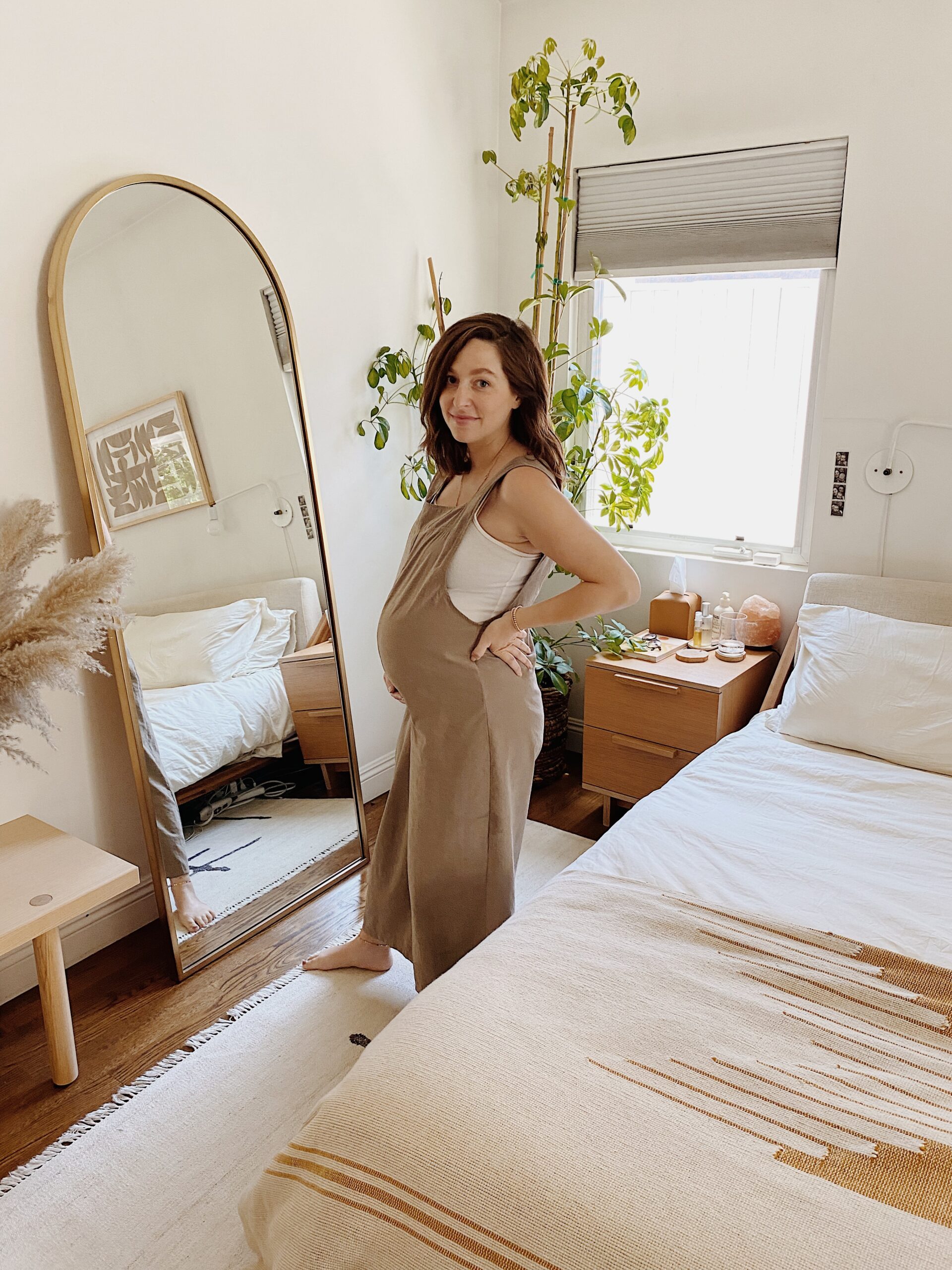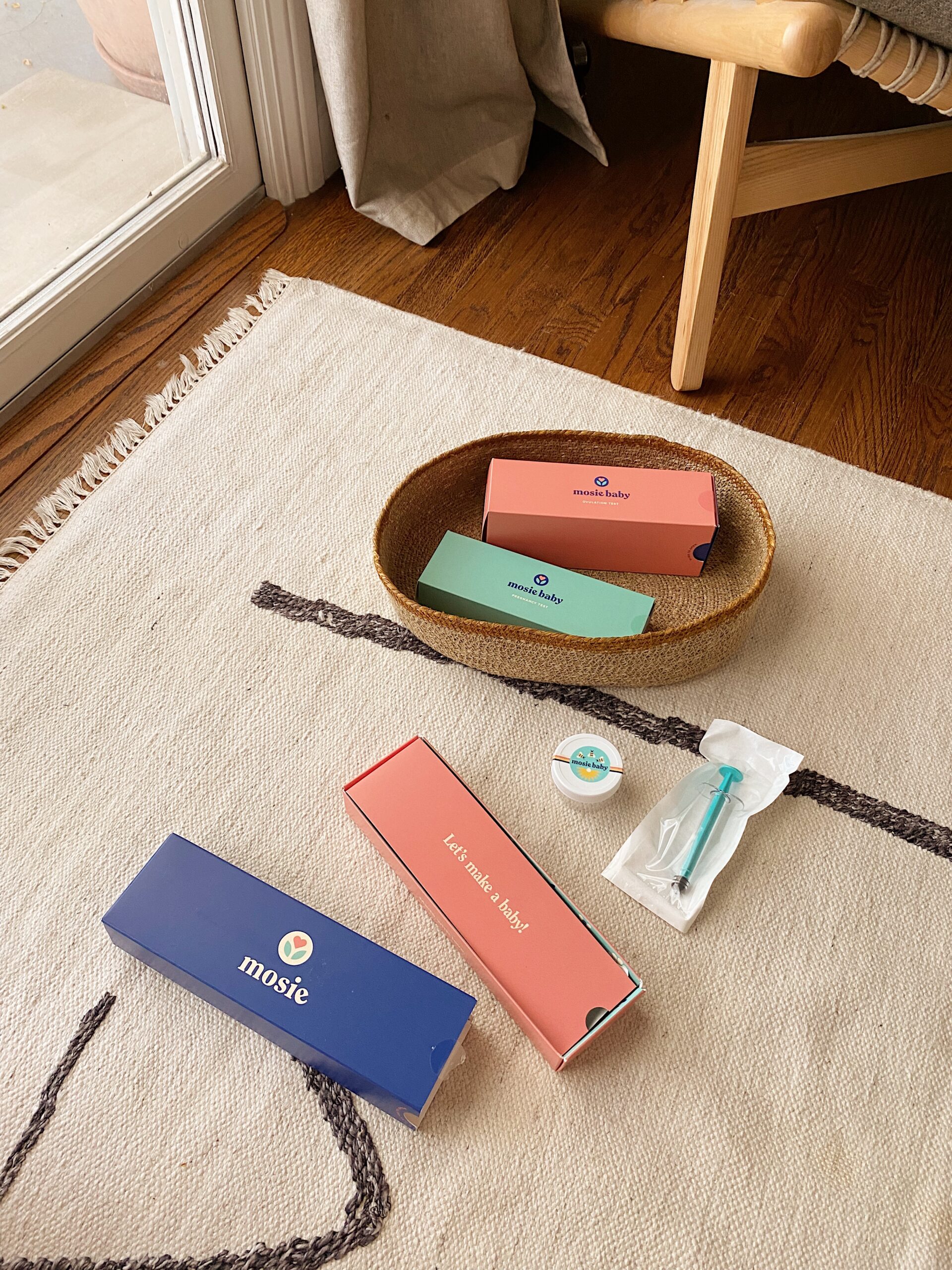 this post is in partnership with mosie baby
when i wrote my last update announcing my pregnancy, i mentioned how we used mosie baby and got a lot of people writing me asking about it –i am so excited to share a whole post with you about it today, because i strongly believe in this product!!
i know everyone is different, but we have had so much luck with it that i definitely think it's worth trying if you've struggled in your journey to get pregnant.
my journey (the cliff notes)
as you probably already know, we had a tough journey trying for a baby and had a lot of hurdles along the way. first, it took us a few stressful months trying to conceive and then we miscarried at 9w with a blighted ovum (which means the sac was empty).
i had miscarriage that went on for a few months because i took misoprostol at home and it didn't work, so i had to do it again.
next i had a chemical pregnancy, which was another sad time for me but i was so glad to be done with it quickly this time.
we started consulting with fertility doctors just in case, because we were both getting older and time was passing quicker than we hoped — the first doctor suggested we do IVF very few questions asked. we found another doctor who actually listened to our story and cared about patients who suggested we do a saline ultrasound to see if something was causing issues.
by then i had already tried mosie baby, and it worked– we got pregnant and i had the pregnancy monitored from day one with the fertility doctor. everything was going great until the heart stopped beating at 9w.
i did a D&C and once healed from that, i did the saline ultrasound she wanted us to do originally. we were hoping for concrete clarity but we saw something small, so she had me do a hysteroscopy and removed what we found out was a placenta site nodule (possibly something that grew from one of the pregnancy losses).
once i healed from that procedure, we were just about to try IVF when i got scared of the calendar they sent over and i chickened out. i talked to the dr and she said if we wanted to try on our own one more time, she believed we could be successful.
so we tried mosie baby again. and i'm so happy to say that it worked. i would absolutely recommend it to anyone i met that was trying to conceive but not at the point where they needed IVF yet.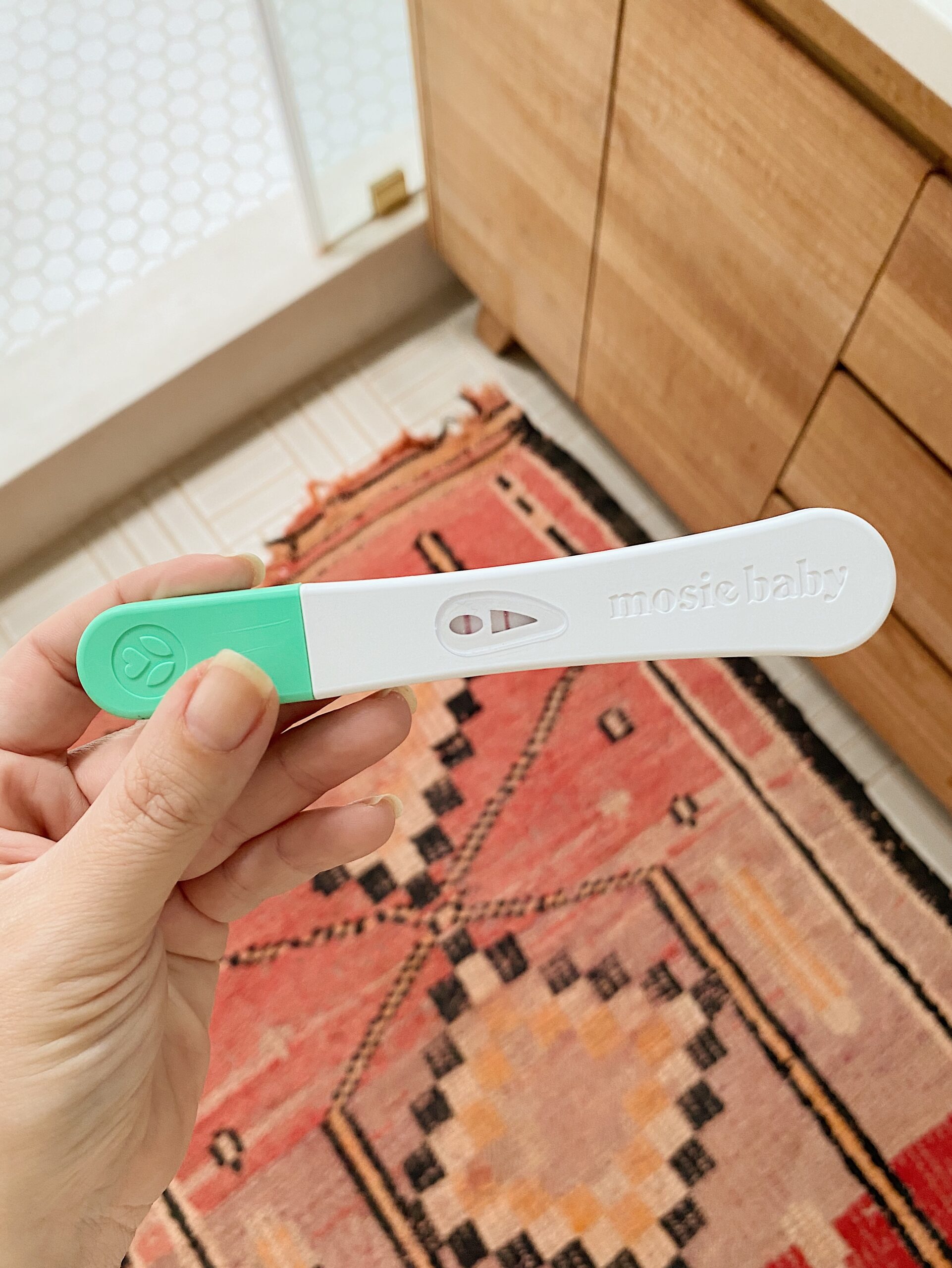 what is mosie baby
mosie baby makes the first (and only) syringe designed specifically for at-home intravaginal insemination (IVI). it's an accessible option that is totally worth trying before costly invasive clinical options, and it's proven to be as effective as IUI.
the mosie kit includes 2 mosie syringes, a collection cup, and helpful instructions (that are nicely designed too). it's really easy to use, very comfortable to insert (i'm not the most body aware and i had no issues) and it's nice and private. and it works with both fresh and frozen sperm!
i'd actually never heard of it until a girlfriend told me a friend of hers had tried for a baby for 7 years and then mosie baby worked for them!! that convinced me to order a kit the same night.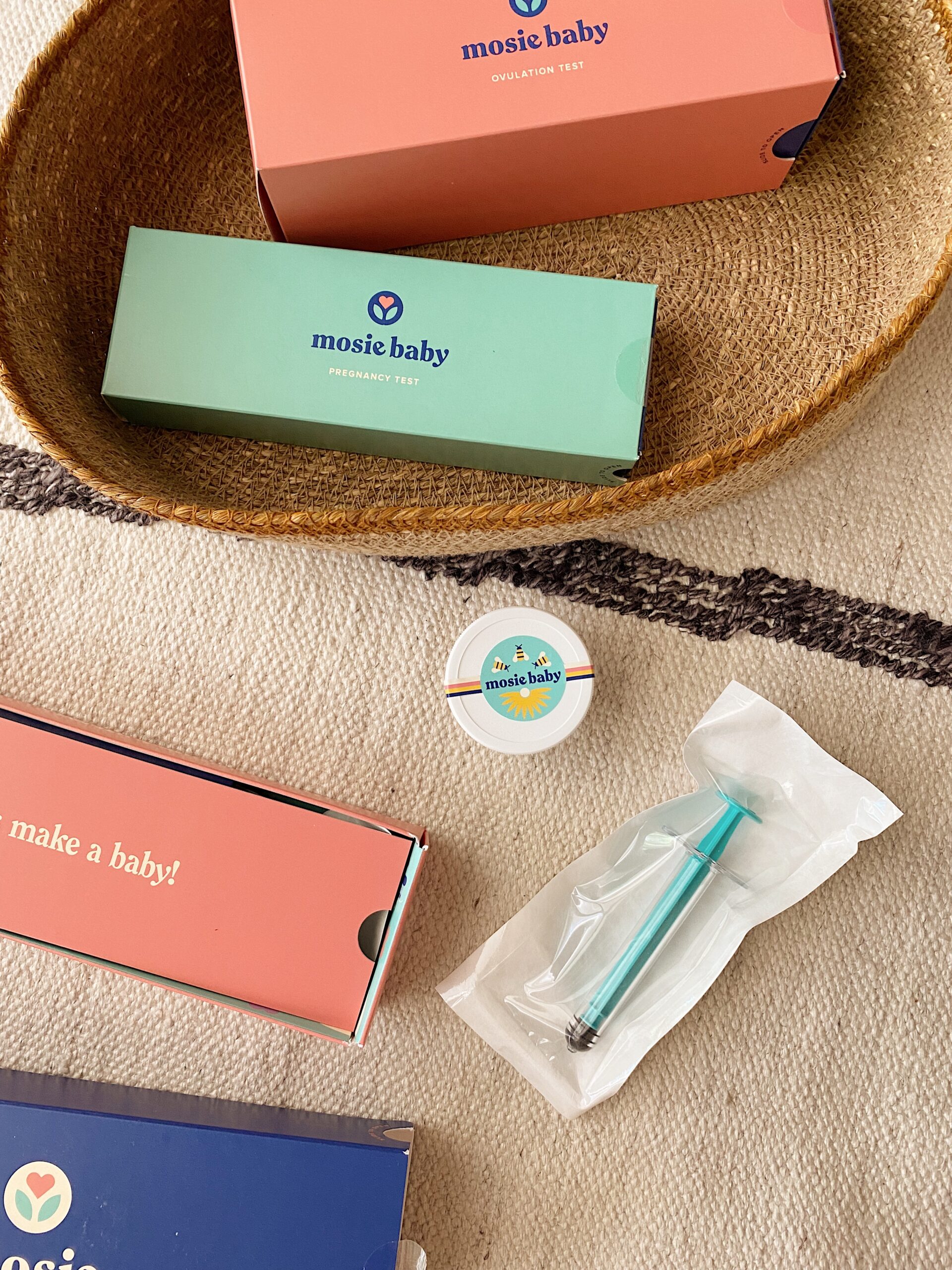 why i love it
the price : it's $49.50 per attempt. sooo worth trying if you've been trying.
the ease and process : when we were trying the old fashioned way, it was nice and we felt connected and all, but it was also a lot of pressure on gid. the timing is very chill and clear with the kit, we knew exactly what days to try on. gid did his part and then i got to watch a movie with my legs up while making a baby.
the design of the kit : everything is clear and easy. like i said, i'm not someone who is super in tune with their body and knows or understands when they're ovulating, but they make it very easy to understand exactly when to test and when to use the syringe. the syringe is designed with no sharp edges at all and feels like a tampon going in.
the company : they are also super helpful if you have any questions at all. i wrote them a message initially asking questions and they were so responsive and sweet. i even spoke on the phone to a girl about the process and she seemed to be so genuinely invested in the customers journeys. when you're in the thick of it, you probably know you don't get that experience dealing with people along the way everyday.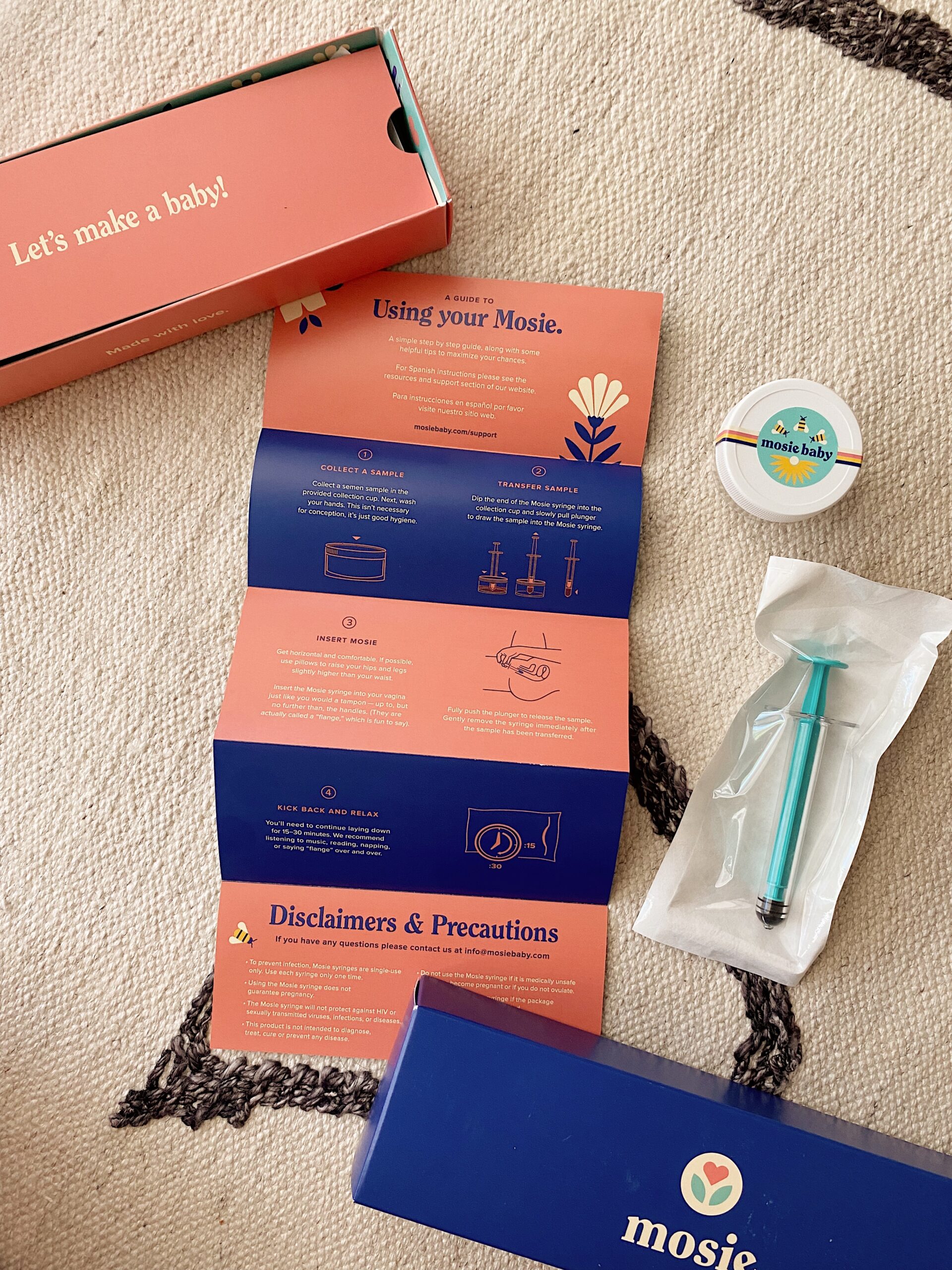 ---
if you have any other questions, i am happy to answer them– and if you're on this journey, i am sending you love and a big hug, because it's freaking excruciating. and now, i hope to hear some success stories from you guys. ♥
and you can use code ALMOSTMAKESPERFECT for 10% off