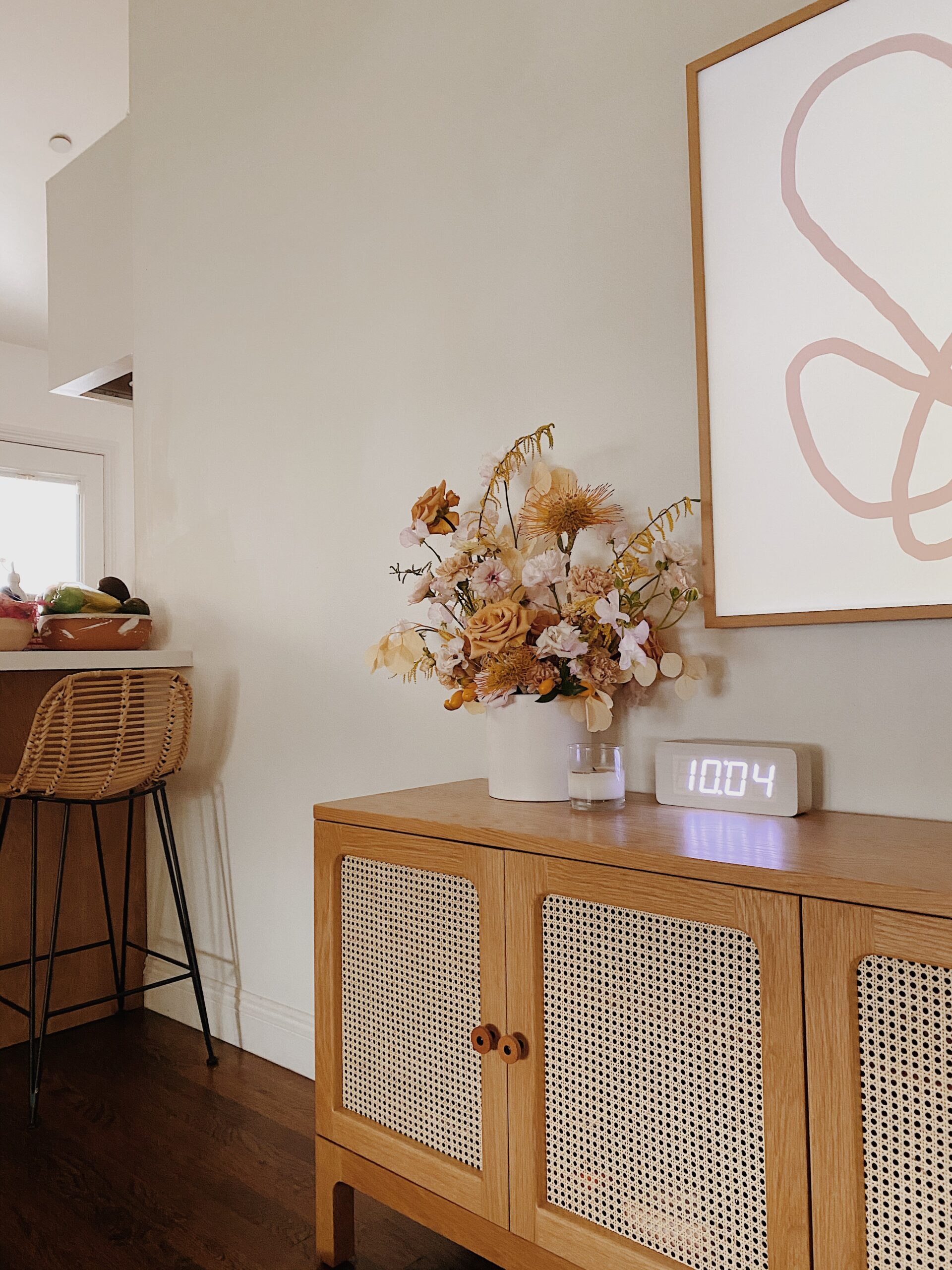 since my recent miscarriage, i've gotten asked many times about what to get or how to support a friend going through one, i know firsthand how helpless you can feel when you want to be there for someone going through it– and you just don't know how to help or be there for them, properly.
i know people sometimes don't even know how to respond or what to say when it comes to miscarriages– but even just a text that says you're thinking of them or that you're sending love is a good start. even if i wasn't in the mood to respond to texts, seeing an outpouring of love in my messages from family and friends meant so much to me.
so if you're not sure if you should reach out or not, reach out. support is so crucial to get through it. and if you're wanting to get her something to show her you care, i thought it could be helpful to share what i appreciated most or what i think would have made me feel loved, from my own personal experience.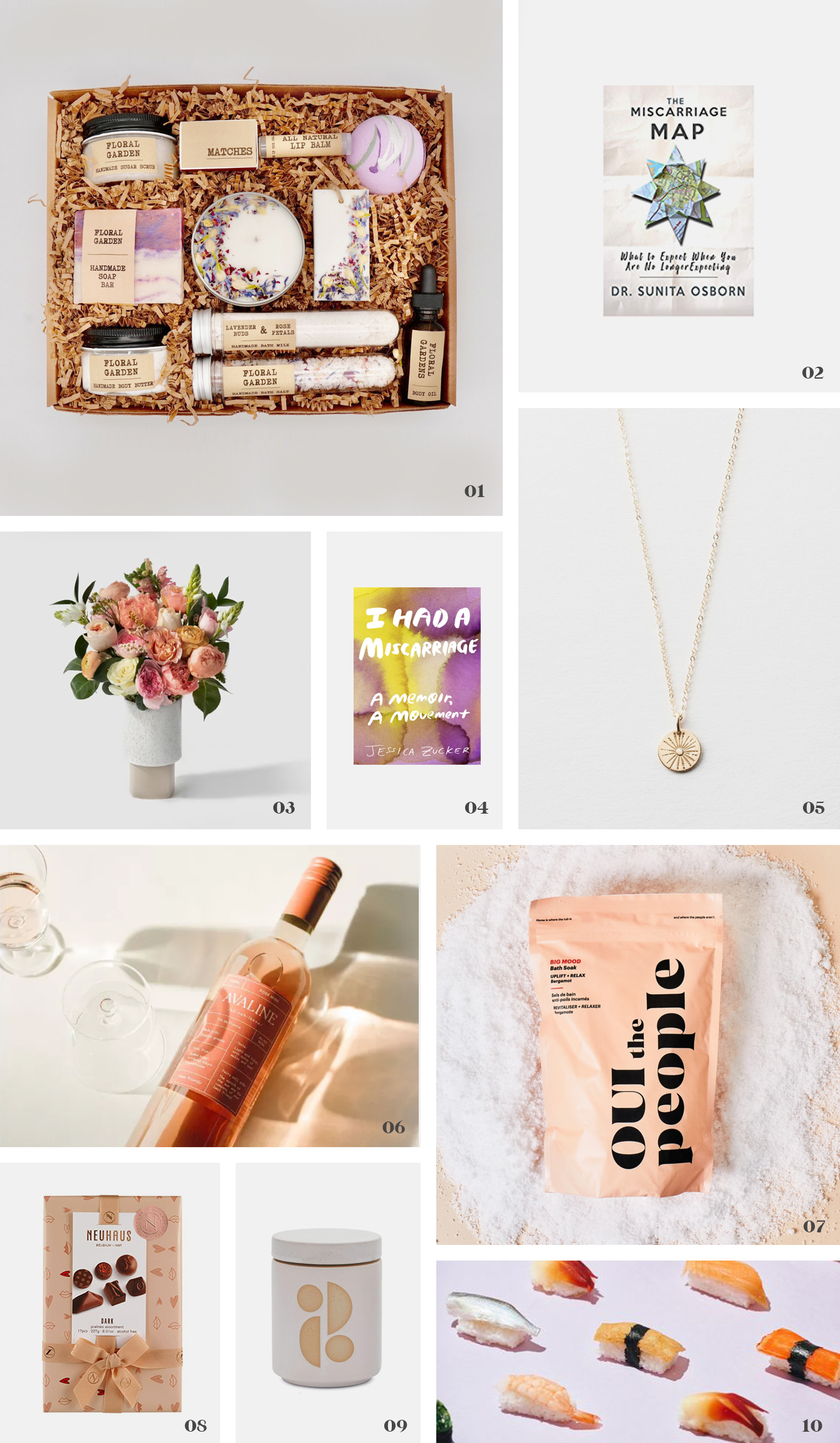 01. i love a little get well box, but i really love that you can choose all the scents in this one. my stepmom sent me a similar box and it meant a lot to me.
02. my SIL got me this book, the miscarriage map, and while at first i didn't really want to read it and focus on my pain, it was funny and cathartic and i definitely recommend it.
03. obviously some beautiful flowers are always a perfect sympathy gift. and if she's stuck in bed it'll be nice to have some for her bedroom.
04. i didn't read this book but the reviews are great, so i thought i would include it. get her both books if she's a reader!!
05. i never take this sunbeam necklace off, it's so pretty and simple and the symbolism of a sun ray feels hopeful and relevant to me.
06. wine!!! i mean she suddenly can drink, and she needs it right now. a bottle (or more) would be perfect.
07. i am not normally a bath person, but i took quite a few when i was in the thick of it, and it was just nice to sit there and be still. some nice bath salts always thoughtful and useful.
08. chocolate– duh. a sweet box of fancy chocolates or a nice box of cookies, always.
09. a candle is the perfect gift (imo) because you can't have enough and if she's stuck in bed it'll be nice to have a new one to burn.
10. one "perk" is that you can suddenly eat all the sushi again. but no matter what she likes to eat, sending over dinner or a gift card for dinner is the perfect perfect gift. meals are pretty much my favorite gift to receive ever, especially when the last thing i wanted to worry about was what to eat.