10 creative ways to use your air fryer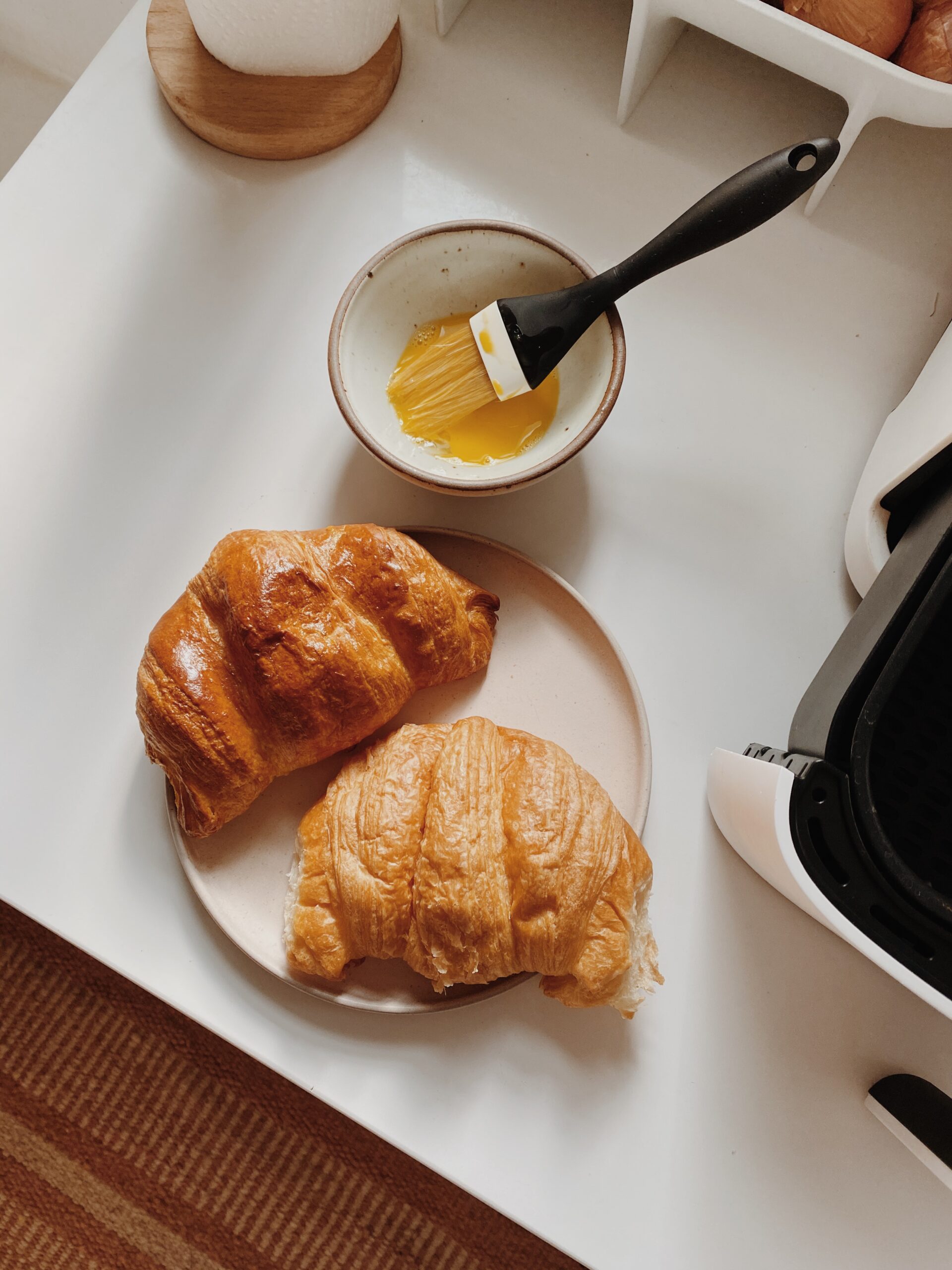 i can't believe this is my first air fryer blog post for how much i truly love mine!! i use it so much more than i ever expected. a big factor in that is definitely that i left it on our counter all year versus hiding it away between uses, because it's always there i always think to use it. so if you're one of those people who buys small appliance after small appliance and tucks them away forever, keep it on the counter. it may be an eyesore but you'll actually use it.
i saw a meme that said air fryers are basically just easy bake ovens and i couldn't agree more. maybe people who grew up with an easy bake oven love them more dearly???
my air fryer tips
don't overfill your basket!
whenever i do broccoli or frozen french fries for example, the less full the basket is the better it overall cooks, when it's super full it never does as good a job.
get the bigger size!
if you're worried about what size to get, i would always size up. it's much easier to have too much space versus too little– if i'm making a big batch of vegetables or something, i have to do two batches which is such a pain. so size up not down!
preheating helps!
i feel like everything just cooks more evenly when i've preheated so i think it's worth doing while you're prepping your food!
don't trust recipes online for cooking times
every air fryer is different, i still use air fryer recipes and they'll usually be fine, but i always err on the side of caution with cooking times and temperatures!
when to use your air fryer vs your oven
the reason i tend to use my air fryer more than the oven is because it takes way less time to heat up! our oven is particularly slow, but it usually takes a good 10-15 minutes to preheat, whereas the air fryer is obviously super quick. therefore you're using less gas too!

things i like to do with my air fryer
crisping up soggy foods
(ie changing grocery store croissants forever!)
honestly this is hands down my favorite thing i discovered my air fryer could do– turn soft mediocre grocery store croissants into flaky crispy ones!!! if you're into croissants like i am, you should probably buy an air fryer just for this trick.
you can add an egg wash (or skip it), it's good without, but i think with adds a nice golden finish and seems slightly richer. bake in air fryer at 370 for 4 mins until super golden! the difference is so insane. fancy bakery croissants everydaaaaay!!!
another great use is to crisp back up soggy leftover fries! no need to throw them away, YOU CAN EAT CRISPY LEFTOVER FRIES AGAIN THE NEXT DAY! i used to re-crisp fries on a pan with oil but it takes a while and is kind of a pain, this is much easier.
making chips
when we first got the air fryer, the thing i was obsessed with making most was definitely tortilla chips. all you do is cut up tortillas (i've only done with flour), mix with oil, salt, cumin, garlic powder — bake for 6-8 mins at 350 and you have crispy delicious chips!! i actually think they taste great plain, but arlo requests guac always.
and we've also made pita chips— same method as the tortilla chips! mix with salt, pepper, oregano and whatever other spices you'd like.
a lot of people also suggested doing tortilla chips with cinnamon and sugar for a sweet version.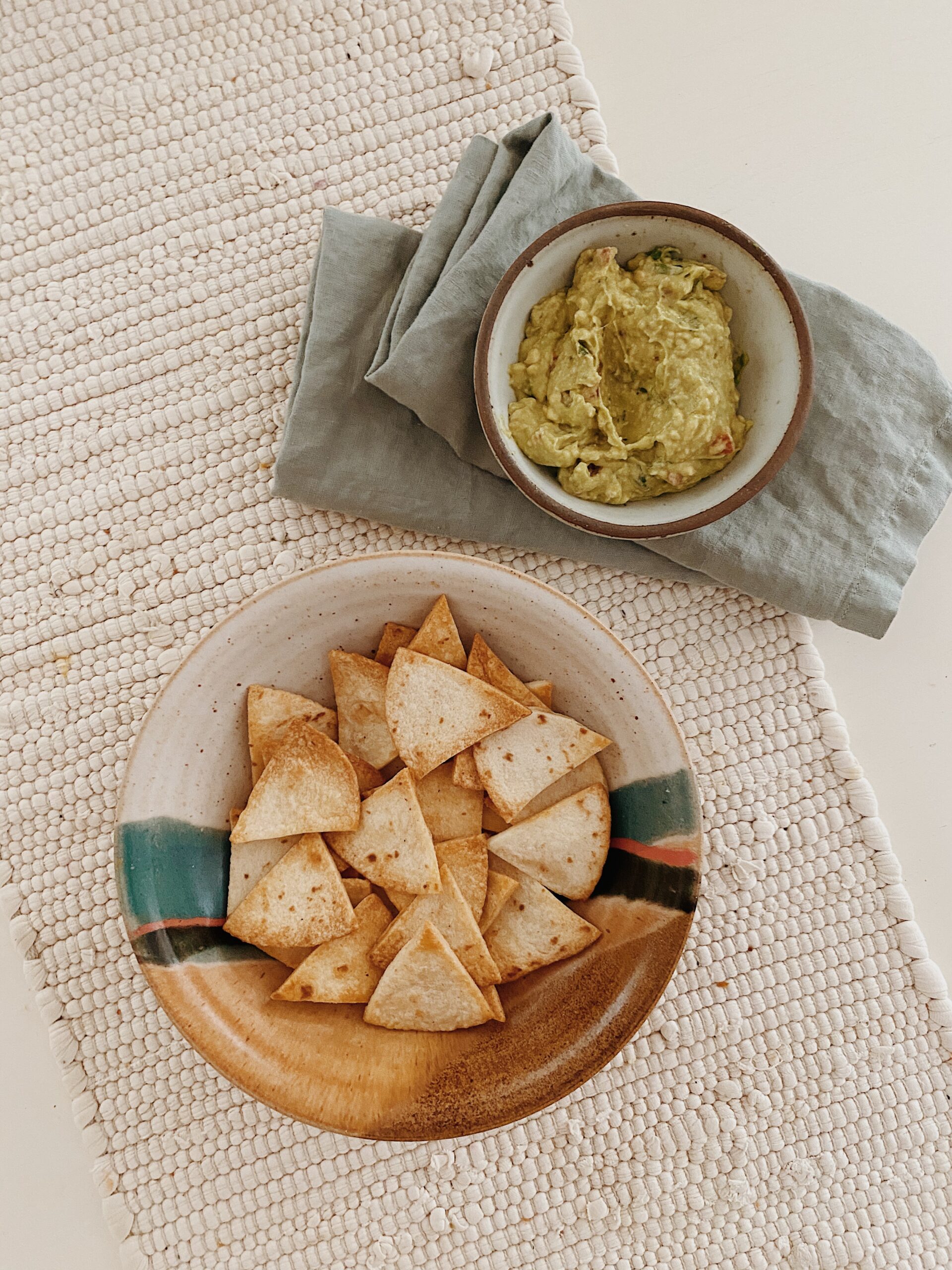 reheating leftovers
chinese food!! pizza!! thai!! anything!!!! we put all our leftovers in the air fryer and they are incredibly good.
also. i'm gonna go out on a limb and say sometimes the pizza is even better than when it's fresh (that's a bold statement i know, it's only when the crust isn't super crispy to begin with).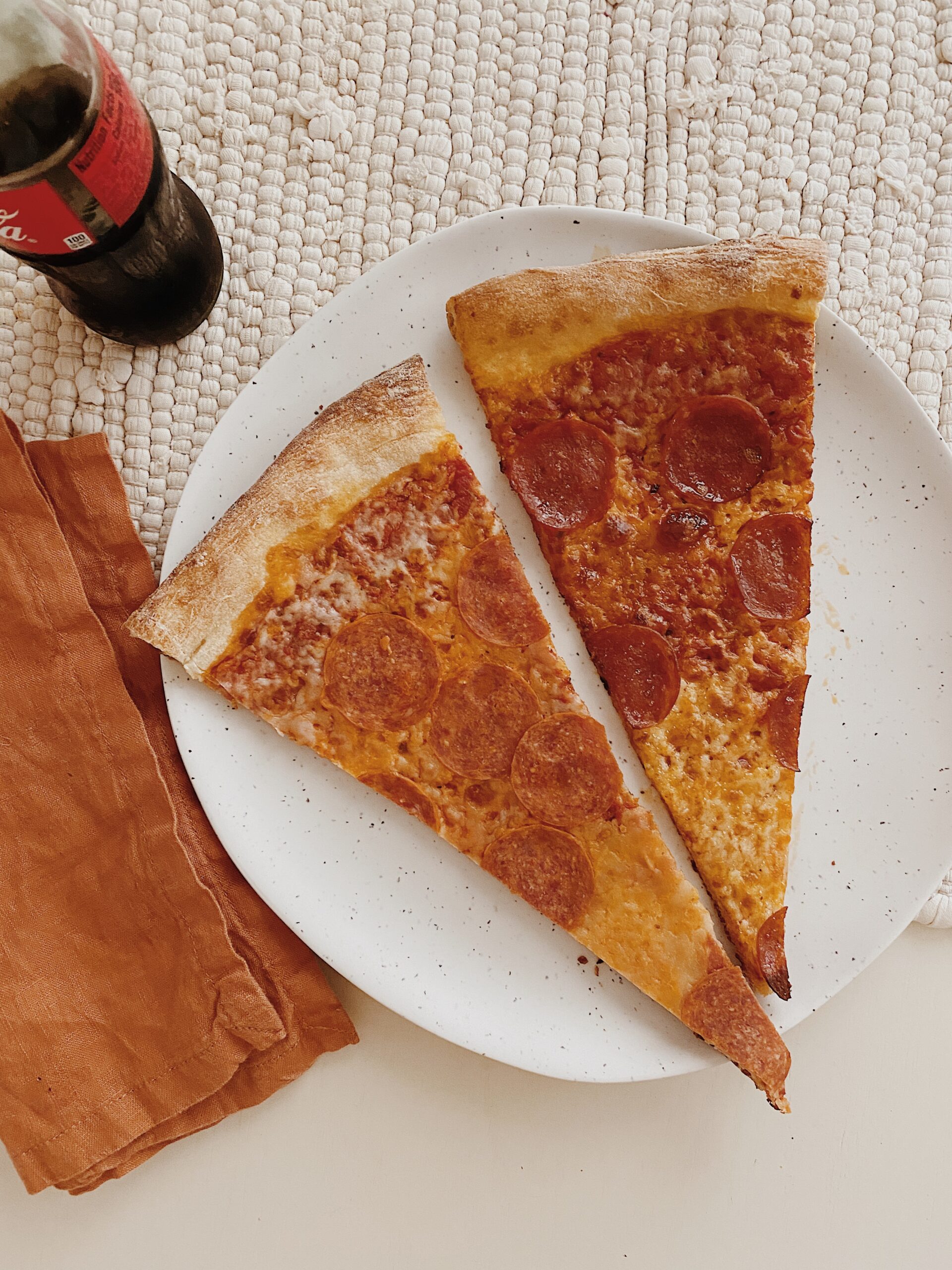 making frozen vegetables so. much. better.
i make almost all my veggies these days in the air fryer, but the star has definitely been the broccoli. i do fresh and frozen but i can't really tell a difference, so it's so nice to have frozen ready for weeknight dinners.
for frozen broccoli, i mix in a bowl with vegetable oil, salt pepper and garlic powder. my air fryer has a broccoli button but i don't use it because i like it more charred, so i do 400 for like 12 minutes and then check it. definitely stir it to make sure all the pieces get even cooking! SOOOO BOMB.
i do asparagus, sweet potato, cauliflower and brussels sprouts in the air fryer as well!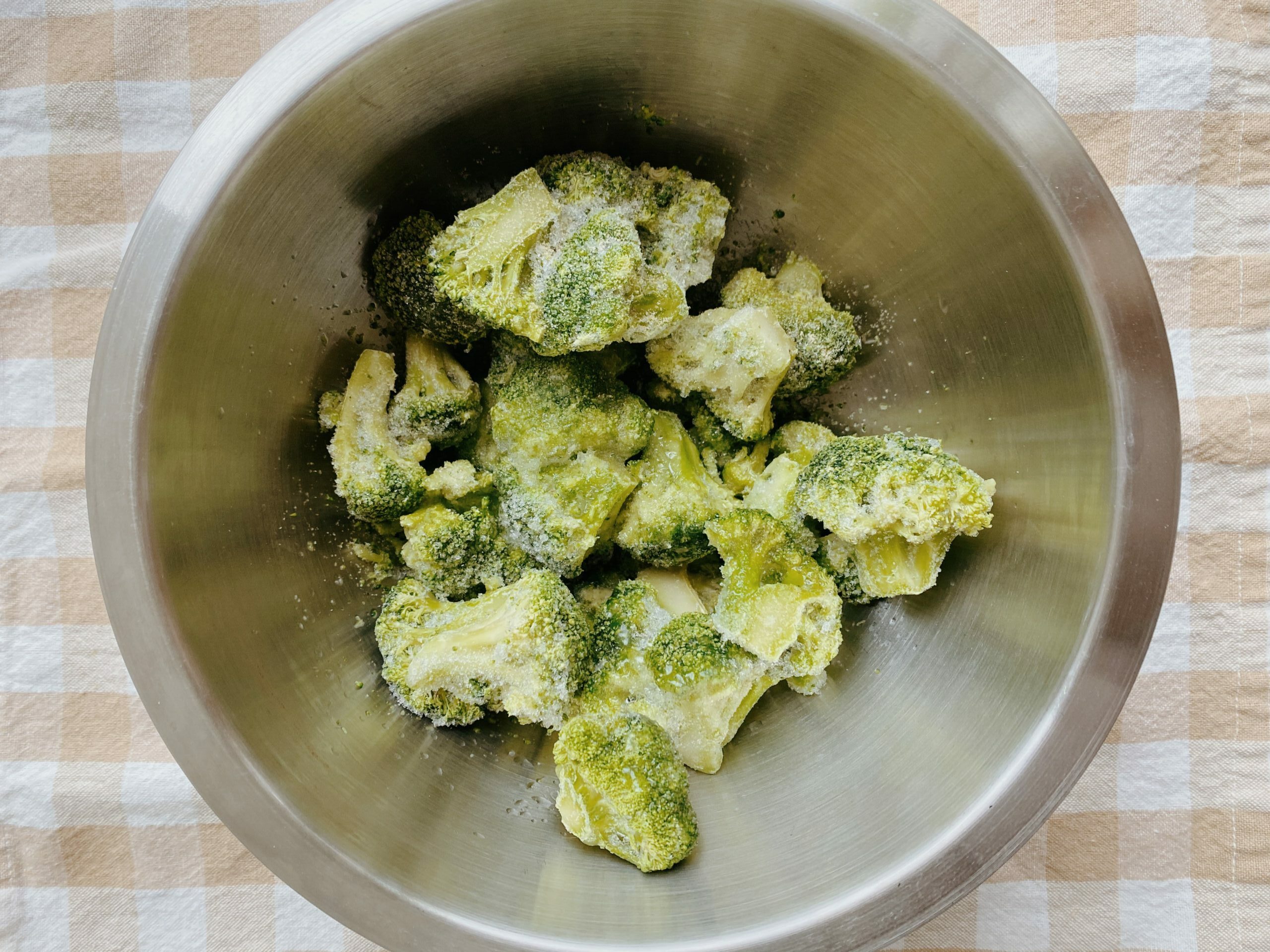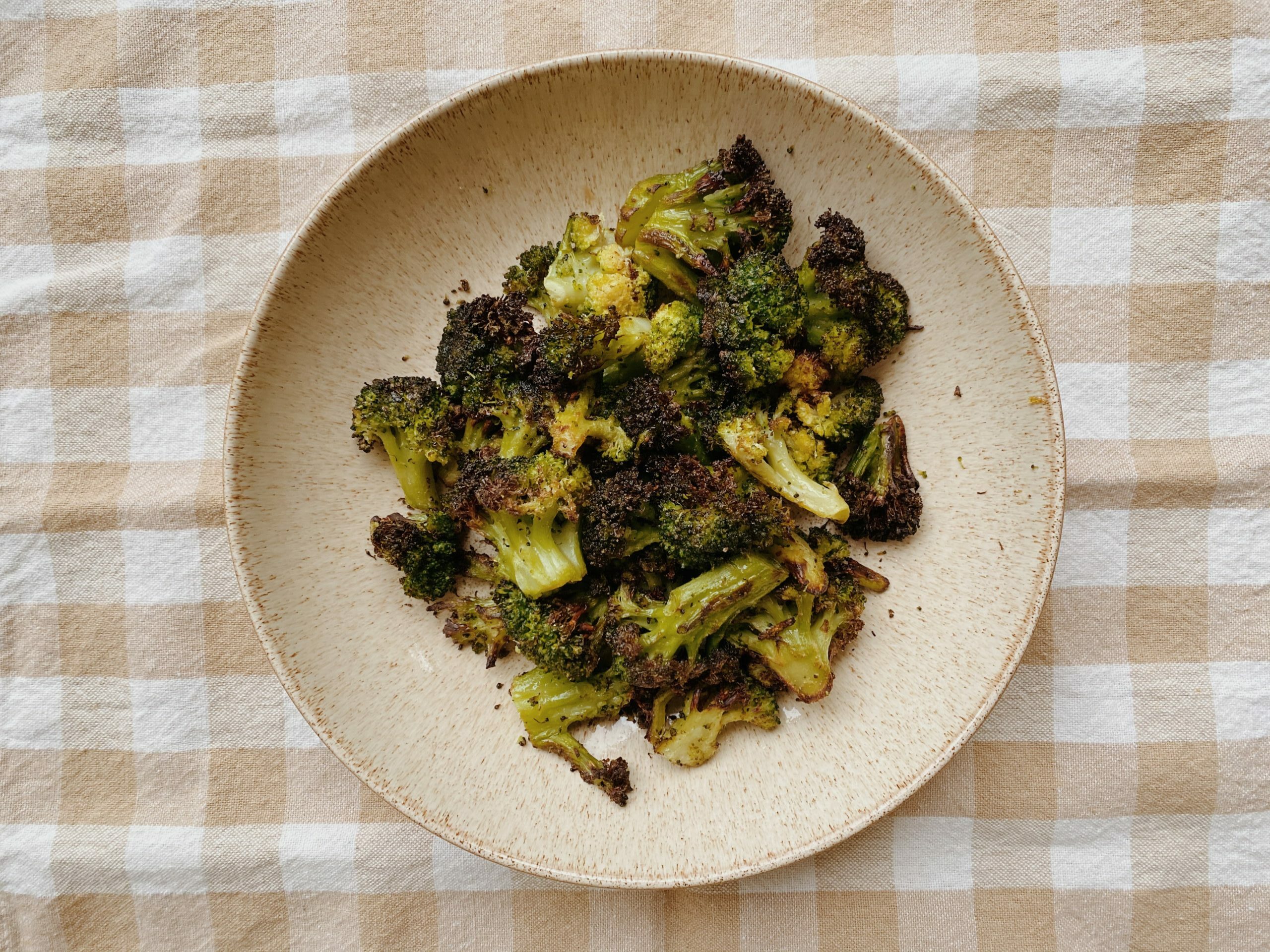 soft boiled eggs
who wants to boil water when you could just COOK THEM IN YOUR AIR FRYER?!?! yea thats right. you can do soft boiled, you can do hard boiled– all you have to do is preheat, i did it at 270 and then added my cold eggs (with the rack insert). i've messed this up a few times and undercooked so it might take some trial and error to figure out cooking time, but i showed two time differences below.
once the cooking is done, let cool in an ice bath for 10 minutes before peeling! SO CHILL.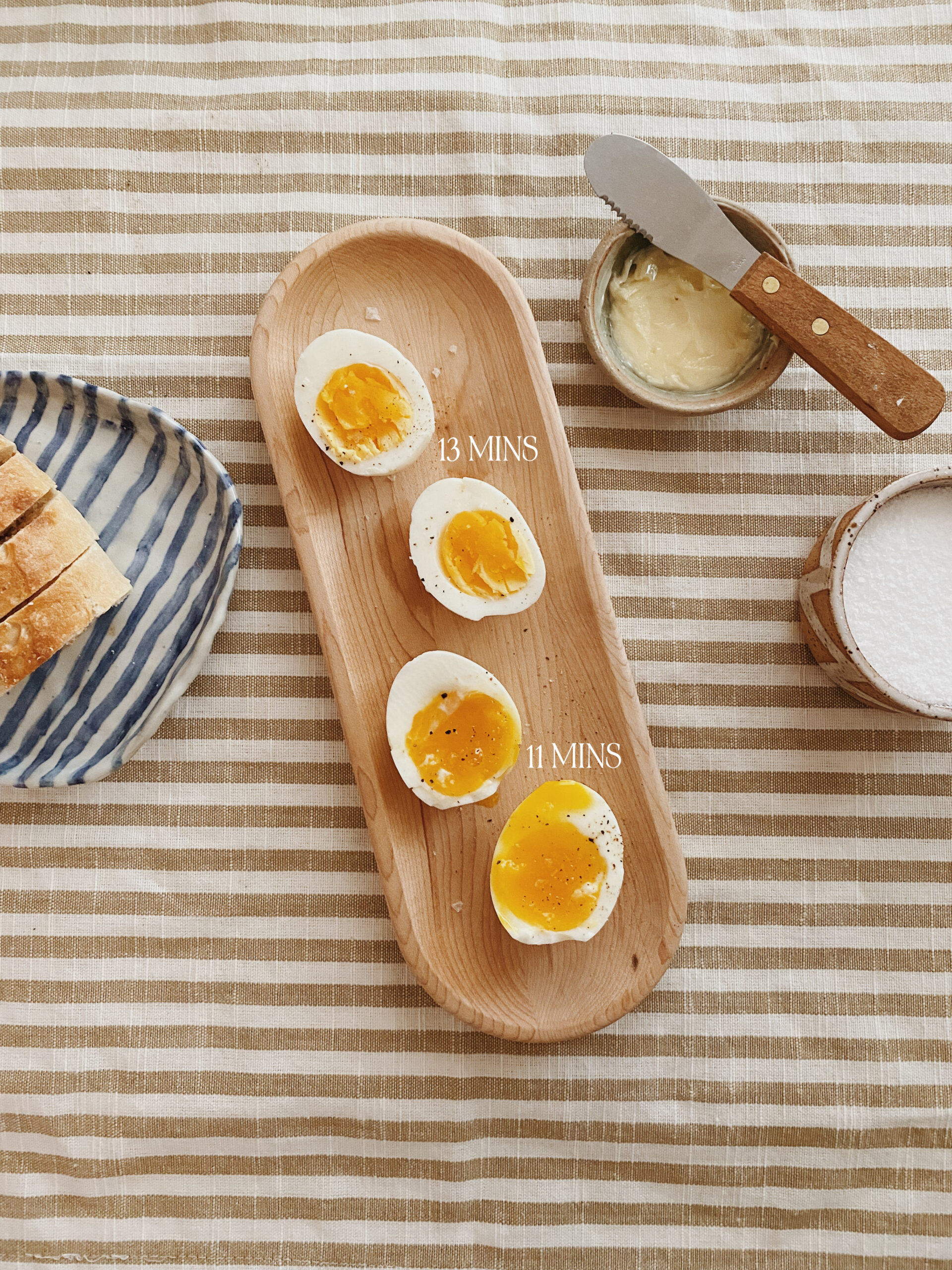 making sandwiches and tacos
remember when those panini presses were popular? shocker– i totally bought one haha. but luckily i don't need it now because when i make a grilled cheese sandwich in the air fryer it is PERFECT. golden on every inch!!
i also make crispy tacos like below, i just spray the soft flour tortillas and lean them up against each other to take their shape.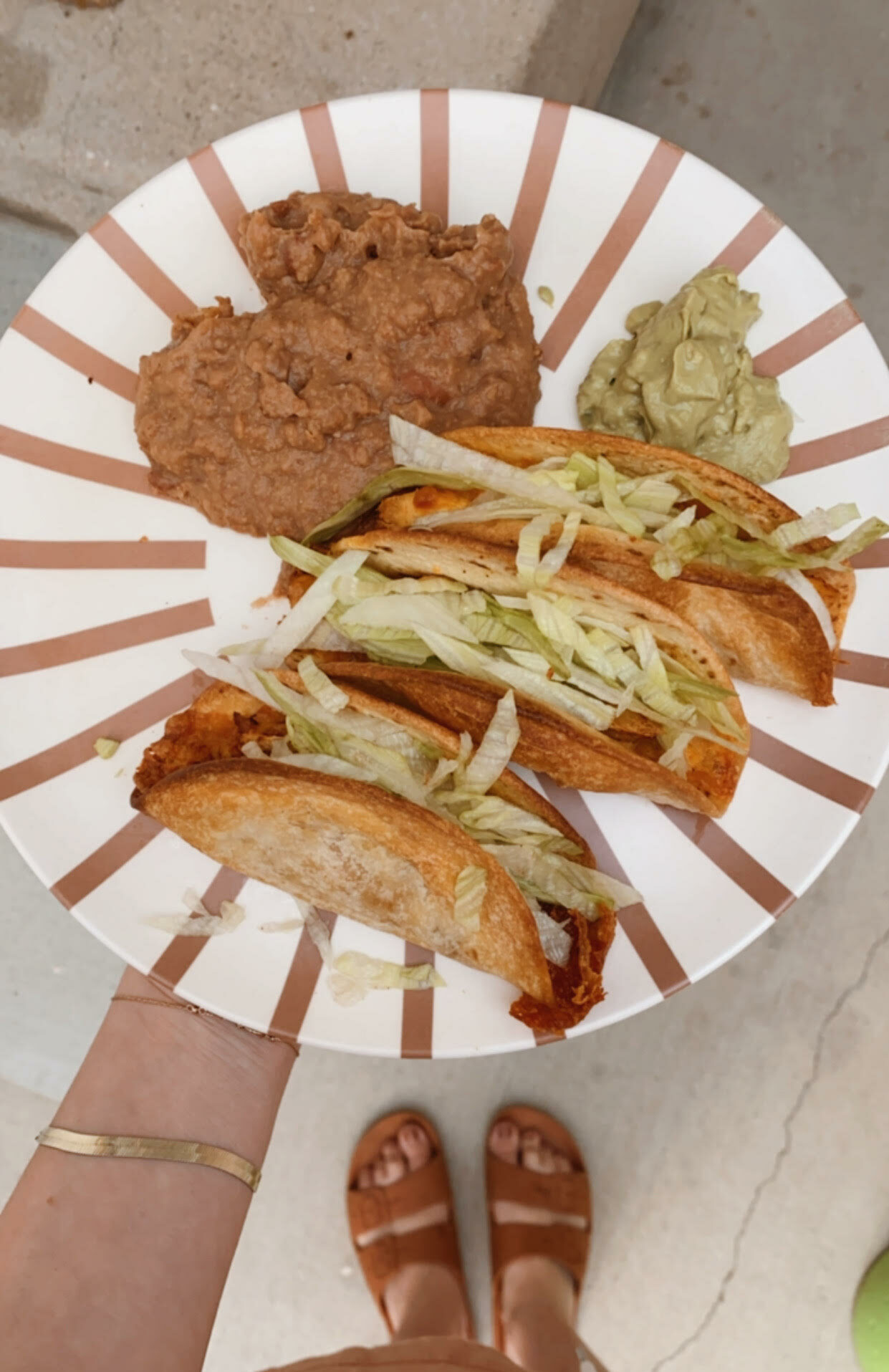 croutons/crostinis
i used to make croutons by pan frying them, but this is way easier because i don't have to turn them and they come out perfectly crispy. just cut up some bread, toss with oil and cook for a few minutes until golden brown (these were cooked at 370 for 6 minutes)
for crostini, i coat the bread in oil and it cooks perfectly even!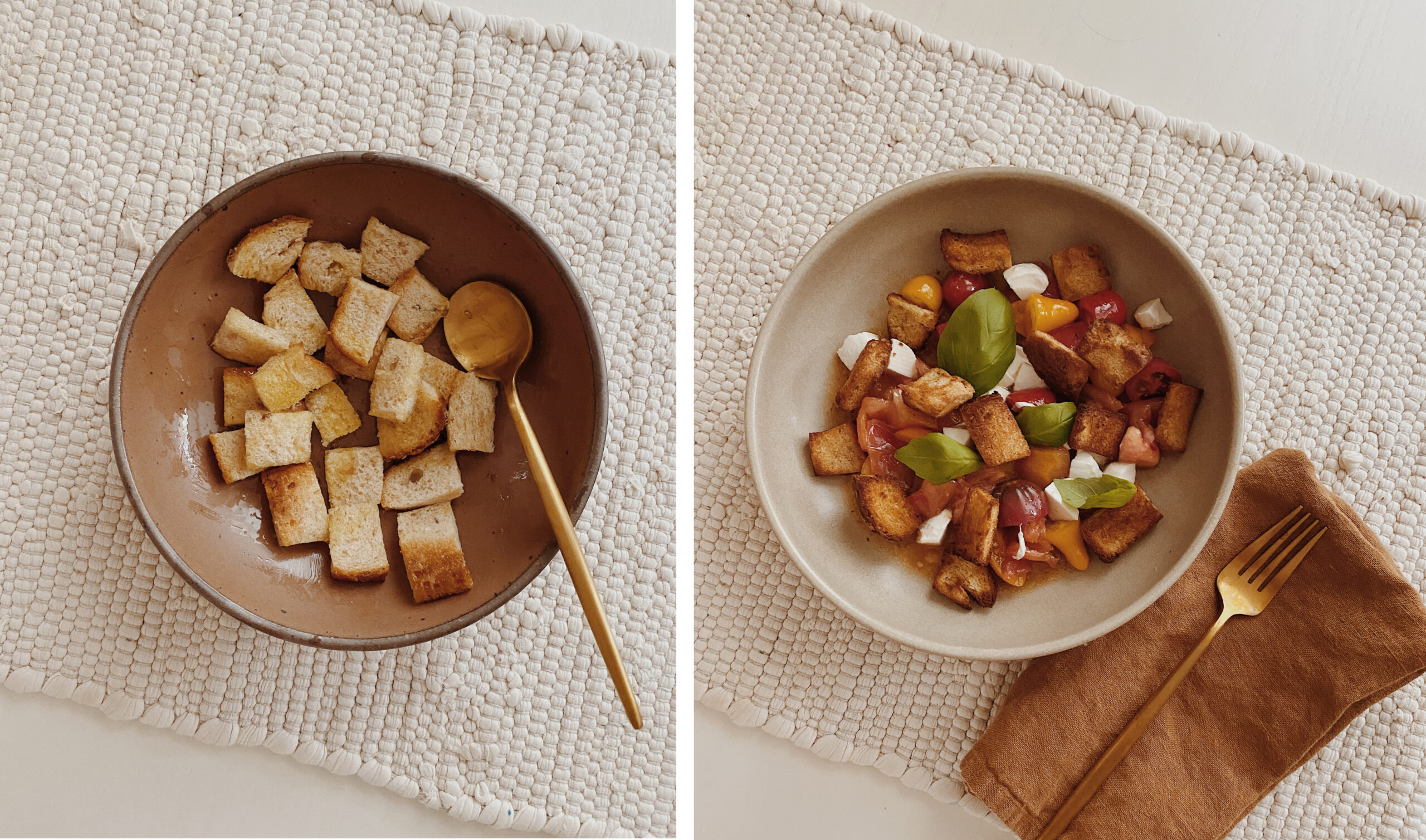 baking in a tiny batch
if your air fryer is just an easy bake oven, then might as well treat it like one! you can bake a small batch in your air fryer without having to preheat your whole oven. when we have cookie dough, i'll just bake two cookies at a time in here and it takes 10 minutes!
full disclosure i've had problems baking from frozen, my cookies always look awful but taste fine. so instead i'm sharing a photo and linking to this recipe by gimme delicious.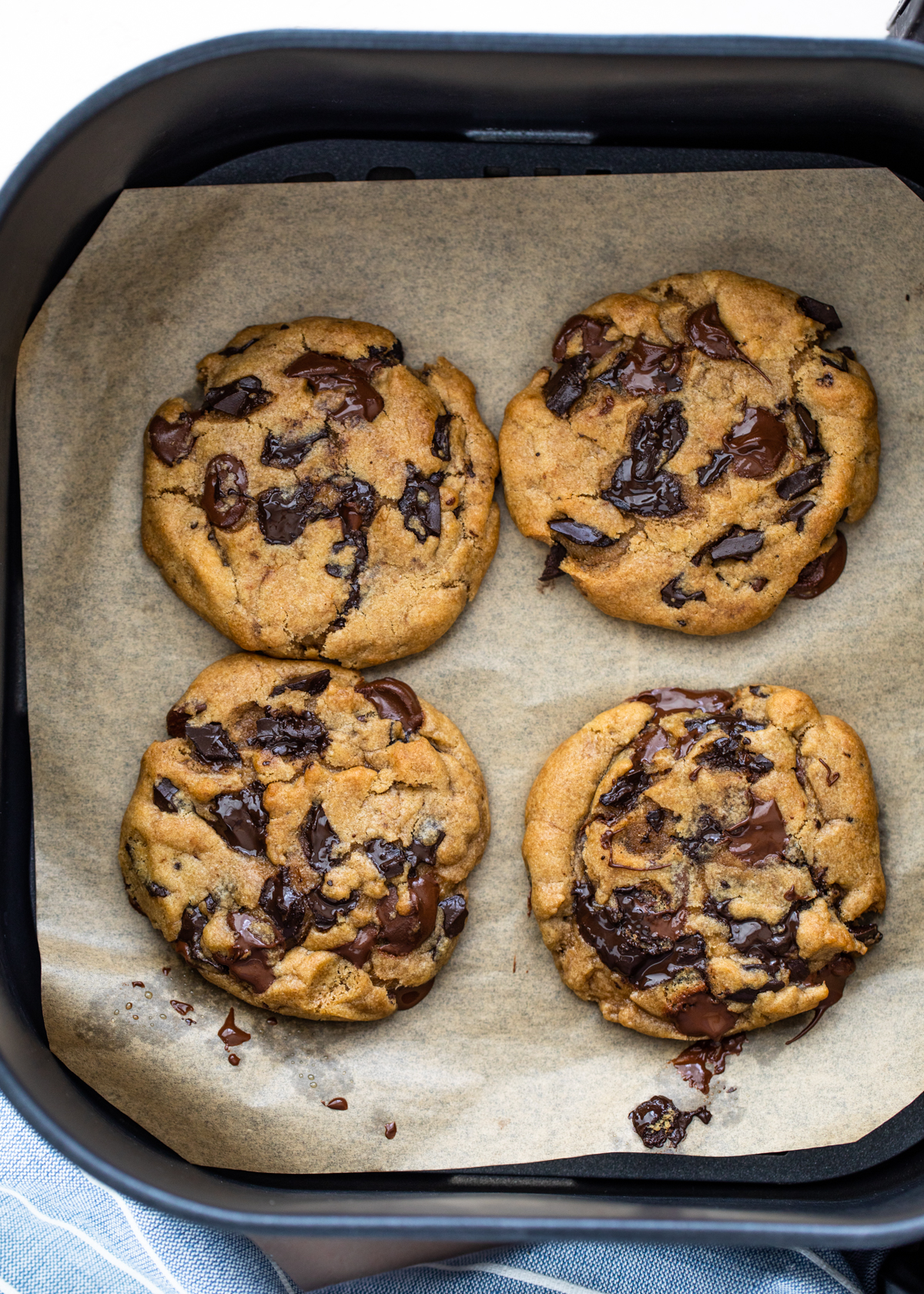 making bagels
back in the early days of stay at home, we tried making legit bagels and it was a little too challenging for me haha– so we tried greek yogurt air fryer bagels instead and not only were they easy enough to make with a toddler, they were good too!!! this is the recipe we used.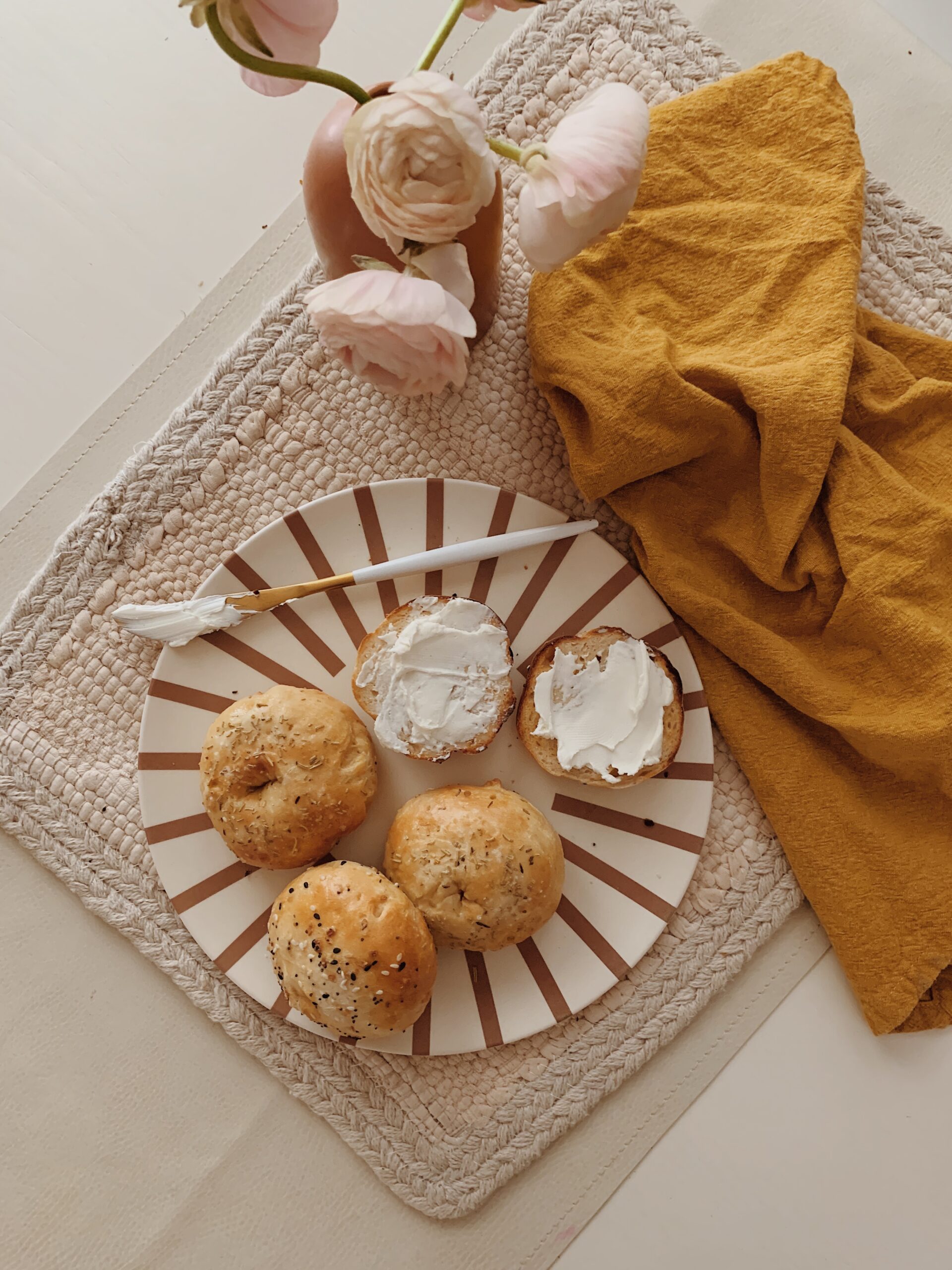 crispiest skin chicken ever
one of my favorite things to make in the air fryer– chicken thighs!! add oil and spices of your choice to both sides of the chicken while it's preheating at 400. cook skin side up for about 18 minutes and it comes out soooo crispy and perfect!!!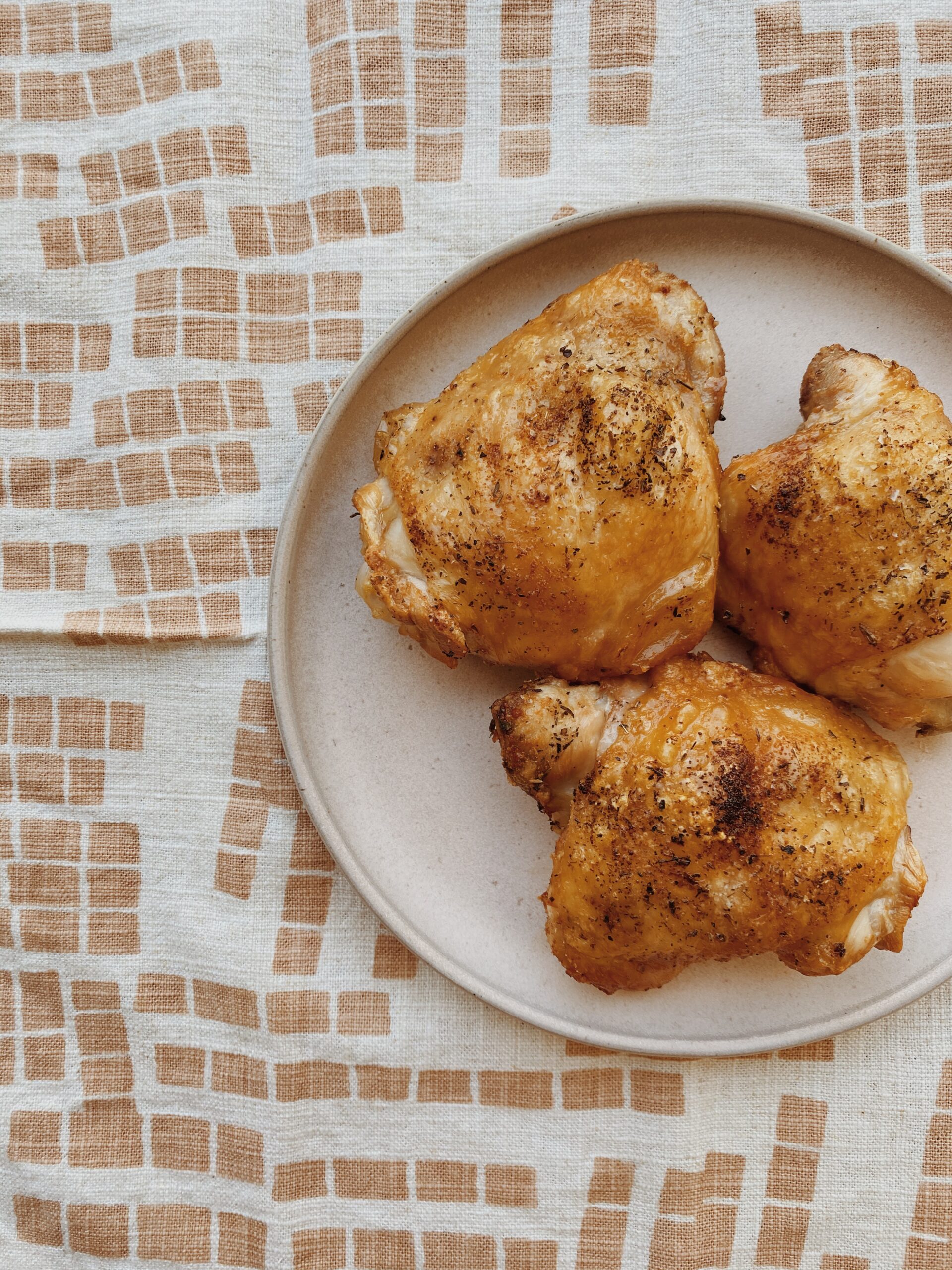 ---
hope this post helped you! would love to hear what you use yours for most.