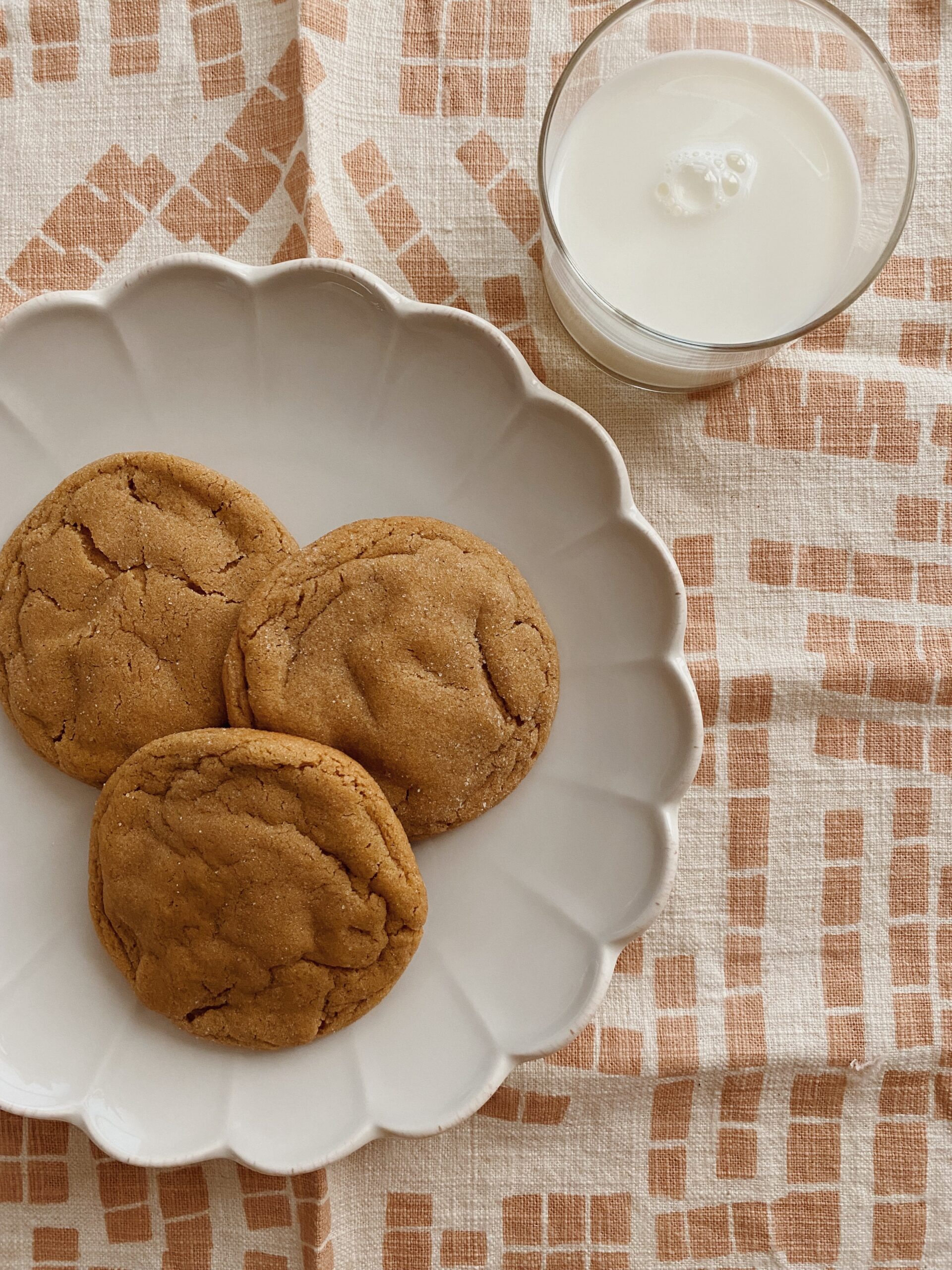 i'm not a huge gingersnap person typically, but the chewy texture of these cookies is unreal. i sort of wish every single cookie i could ever bake would have this texture, please advise if you know how to achieve that.
this recipe is not my own, but i loved it so much i thought you needed to have it too!
gingersnaps
ingredients
2 cups granulated sugar
1 cup shortening
1/2 cup butter, slightly softened
2 eggs
1/2 cup molasses
4 cups flour
1 tb baking soda
1 1/2 tsp cinnamon
1 tsp salt
1 tsp ground ginger
1/4 cup granulated sugar to roll the dough balls in
instructions
preheat your oven to 350. add sugar, shortening, and butter to a large bowl or the bowl of a stand mixer. mix for 2-3 minutes until ingredients are fully mixed and fluffy.
add eggs and molasses and mix until just combined.
add flour, baking soda, cinnamon, salt, and ginger. mix until just combined.
add the 1/4 cup of sugar to a shallow bowl or plate. using a 1/4 cup cookie scoop, scoop out dough and roll it into a smooth ball.
drop the dough ball into the sugar and roll it around until it is completely coated.
repeat with the remaining dough.
bake at 350 for 8-11 minutes. let the cookies cool on the baking sheet for at least 10 minutes then transfer to a cooling rack.
---
they also make the perfect cookies to leave out for santa 🙂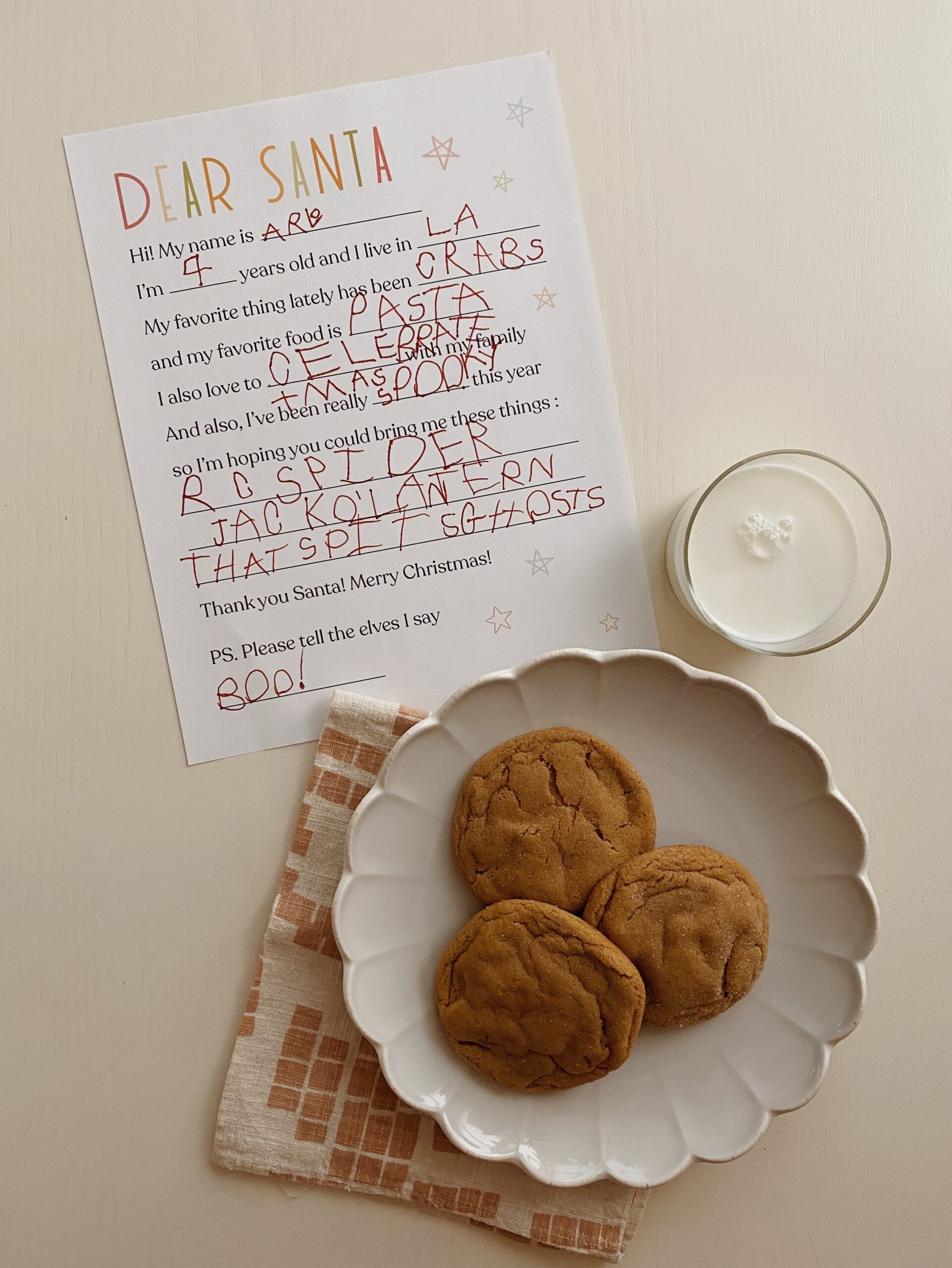 i might even try this recipe without the ginger and adding in chocolate chips, i'll report back if i do!