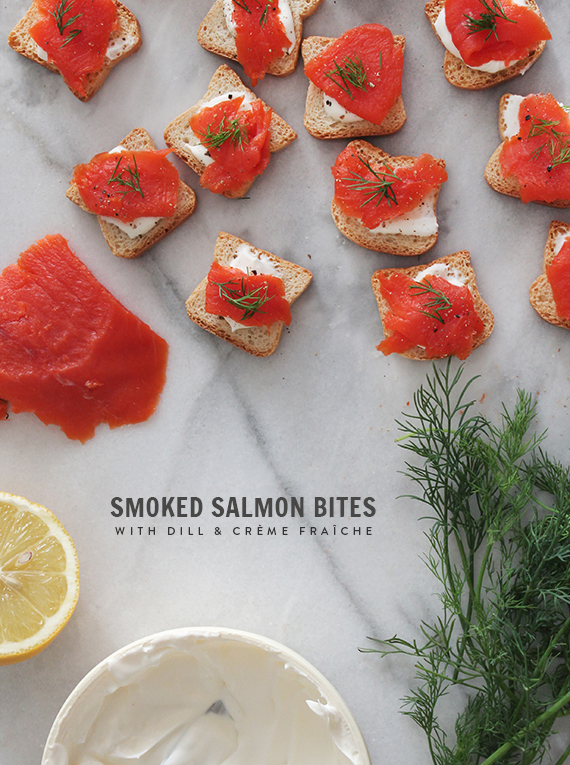 we made these simple and delicious little hors d'oeuvres for our christmas party last year and while my boyfriend was persistent in using blinis like they usually would be served, i fought for them on my favorite toast crackers. i'm really into crunch. and the crackers give these the best crunch! CRUNCH.
also – i went with the crazy red smoked salmon because christmas. this is such an easy appetizer for your holiday — so hopefully anyone looking for a last minute idea can make these.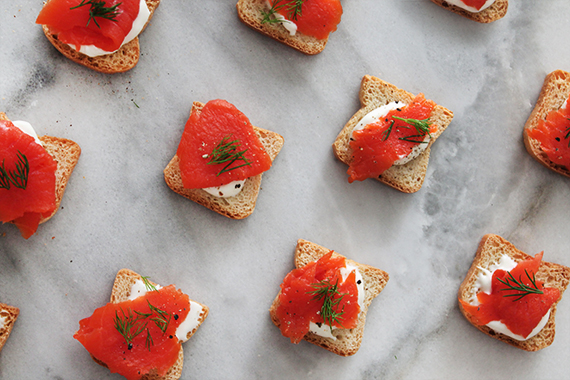 ingredients
petite toasts
smoked salmon
crème fraîche
fresh dill
fresh ground pepper
a lemon
directions
it's as easy as you think.
top each cracker with a dollop of crème fraîche, add a piece of lox, a couple tiny sprigs of dill, grind some fresh pepper on top.
before serving, squeeze a bit of lemon juice on top.