mudcloth gingerbread cookies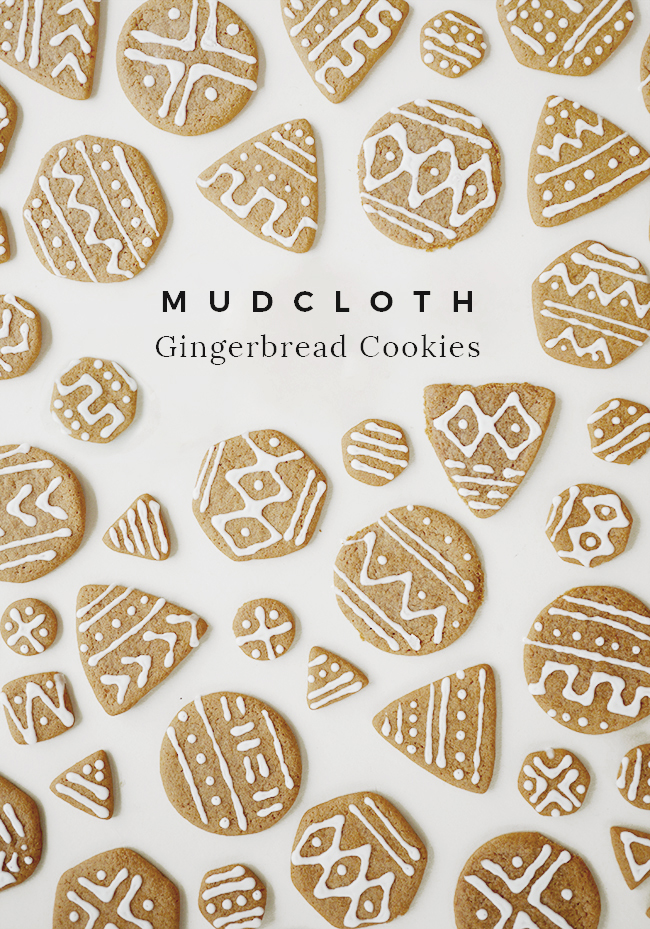 i'm super excited about todays project! i've discussed collaborating with my sister-in-law lauren for years now, because she's super creative and i think she'd make really cool things for the blog. and we finally teamed up! she suggested making mud cloth gingerbread cookies and i was like shut up lets do it right now and then we did it. AND the most exciting part is we also made a video! i've been wanting to start shooting videos, so this is hopefully the first of many. my lovely brother helped us edit it.
this "gingerbread" recipe is super simple because the pudding mix takes care of a lot of the elements for you – no messy molasses or random ingredients you'll never use like cloves. this recipe can also be multiplied super easily, plus the cookies store well in the freezer.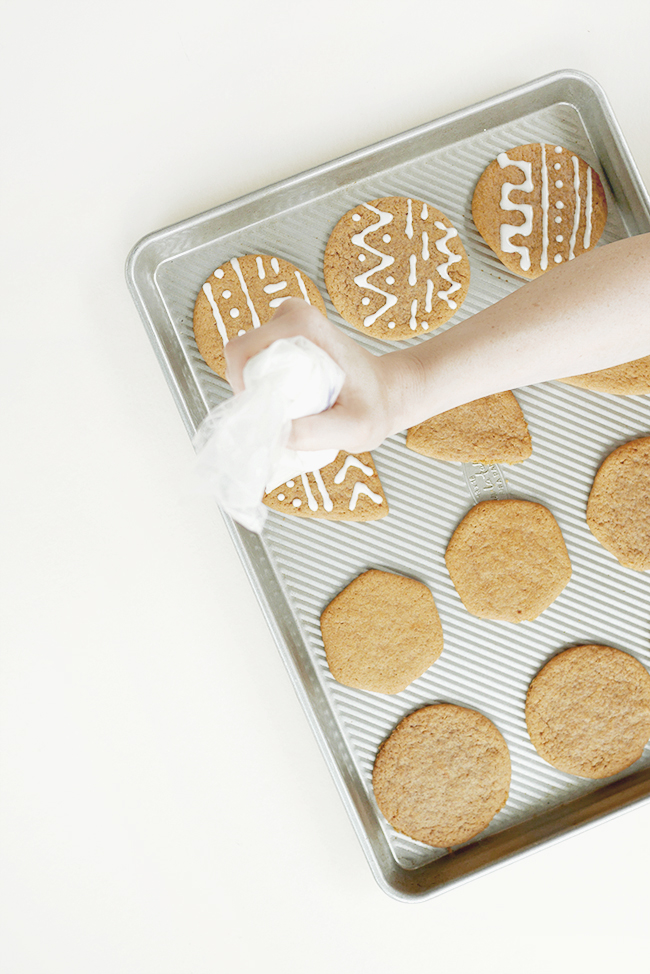 ingredients for the COOKIES
1/2 c butter
1/2 c brown sugar
1 egg
1 1/2 c flour
1 3.4 oz pack cook and serve butterscotch pudding
1/2 tsp baking soda
1 1/2 tsp ground ginger
1 tsp ground cinnamon
ingredients for the royal icing
1 egg white
1/2 tsp lemon juice
1 c powdered sugar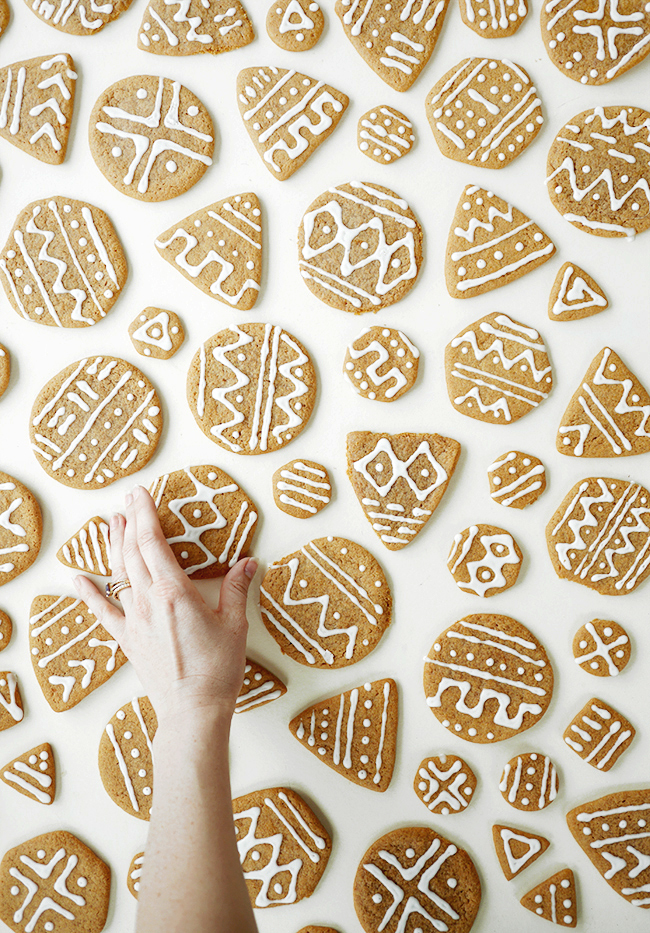 directions
cream together butter and sugar, add egg. mix together dry ingredients and slowly incorporate into butter mixture until a dough forms. shape dough into balls, cover and chill for about an hour.
preheat oven to 350. roll out dough to about 1/4 inch. cut into whatever shapes you want. leave about 2″ between cookies so they don't cook together. bake for 8 minutes.
cool on a cooling rack. while the cookies cool, make icing using a mixer. place icing in a piping bag, or a regular zip lock bag and cut off tip to your desired thickness. i like to have a pretty thin tip so i can control the icing better. practice on your ugly cookies and then go to town decorating.
we just googled mud cloth patterns and got about 5-7 ideas for different different patterns, which we then drew out on a piece of paper to keep close by for reference. you can see we only did so many different patterns, but all mixed up they look super unique!
if you're anxious for the icing to set, place in refrigerator for about 15 minutes.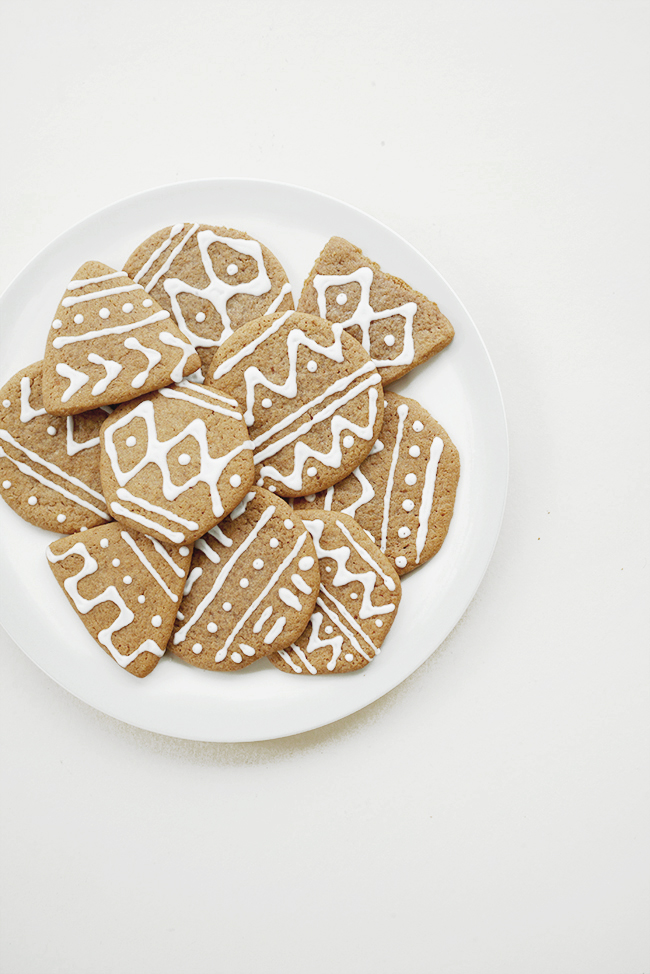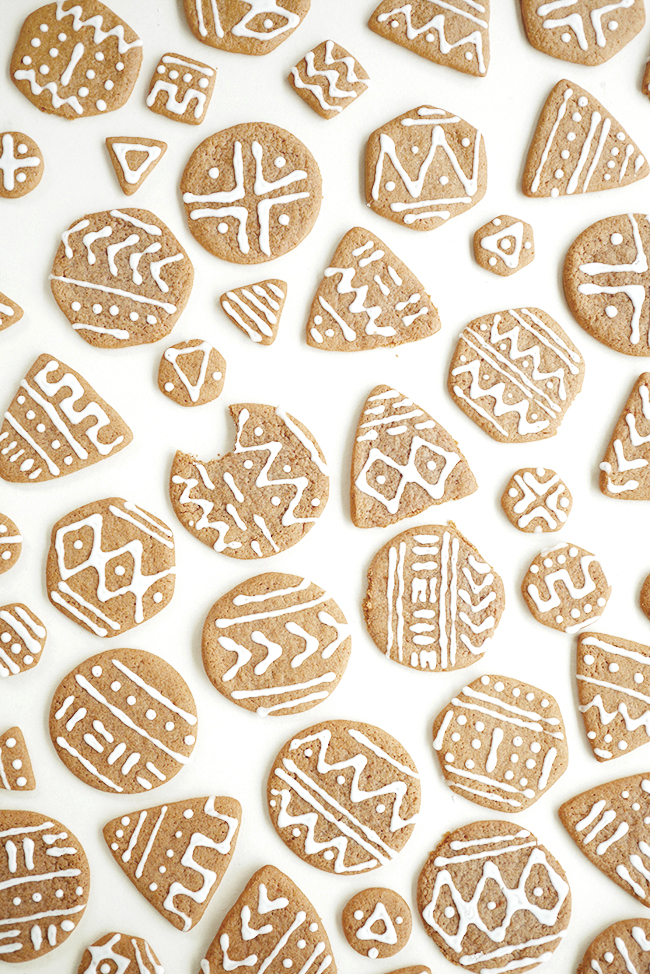 how rad are these?! if you're making cookies to give out, a few of these make the cutest little set ever. and don't worry about little mistakes here and there, they look so good when they're all together you can't even see the imperfections. just take your time and have fun.