green goddess turkey (or chicken) salad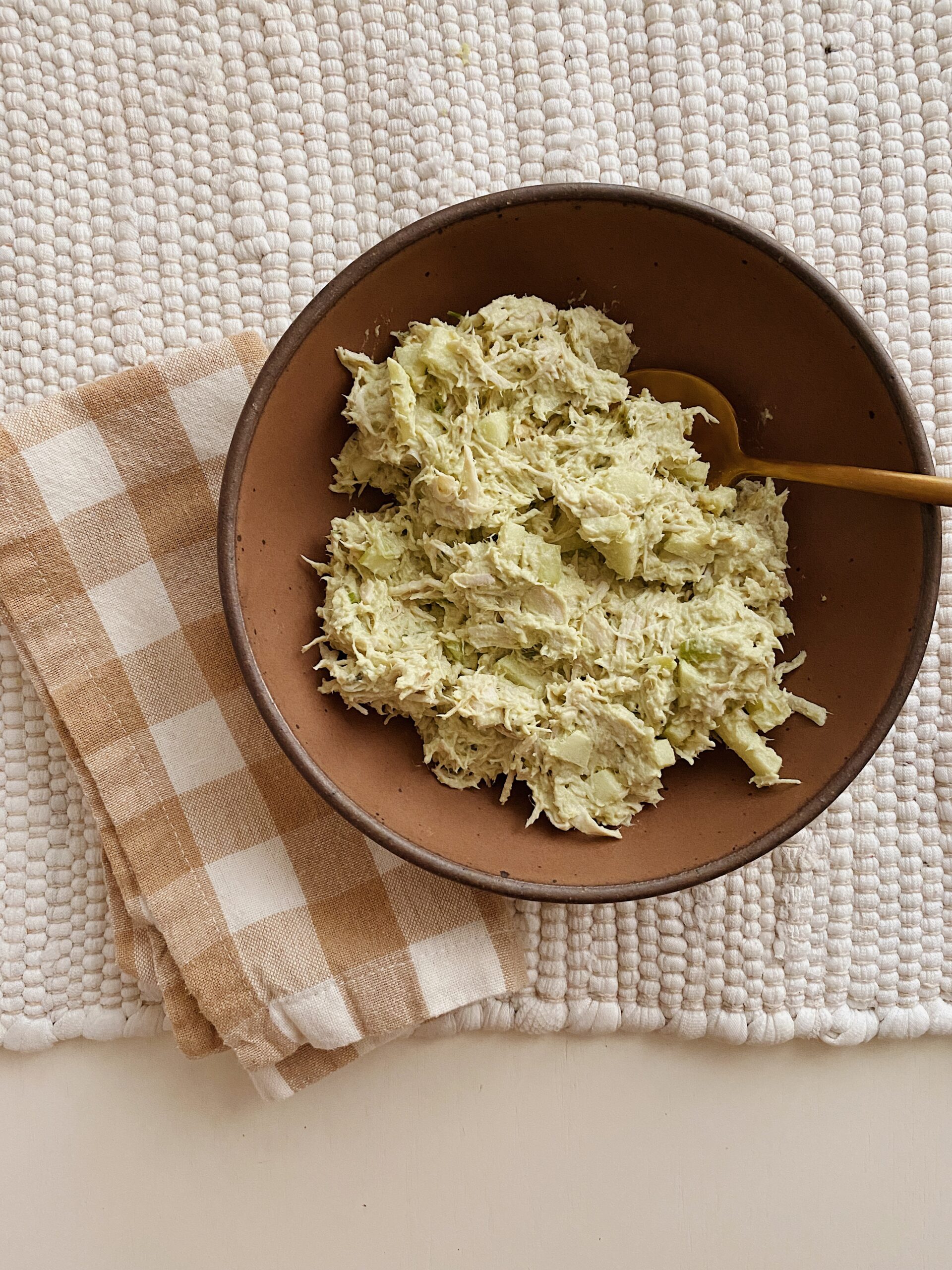 i've been wanting to post this recipe for a while, but i thought this would be the perfect time for those of you who have leftover turkey from your thanksgiving dinners!! it's my favorite way to spruce up turkey and make it totally different.
tbh i prefer this with chicken, but that's because i just prefer chicken to turkey! either works! i love to make a big batch of this and eat it for weekday lunches. we always end up going through it.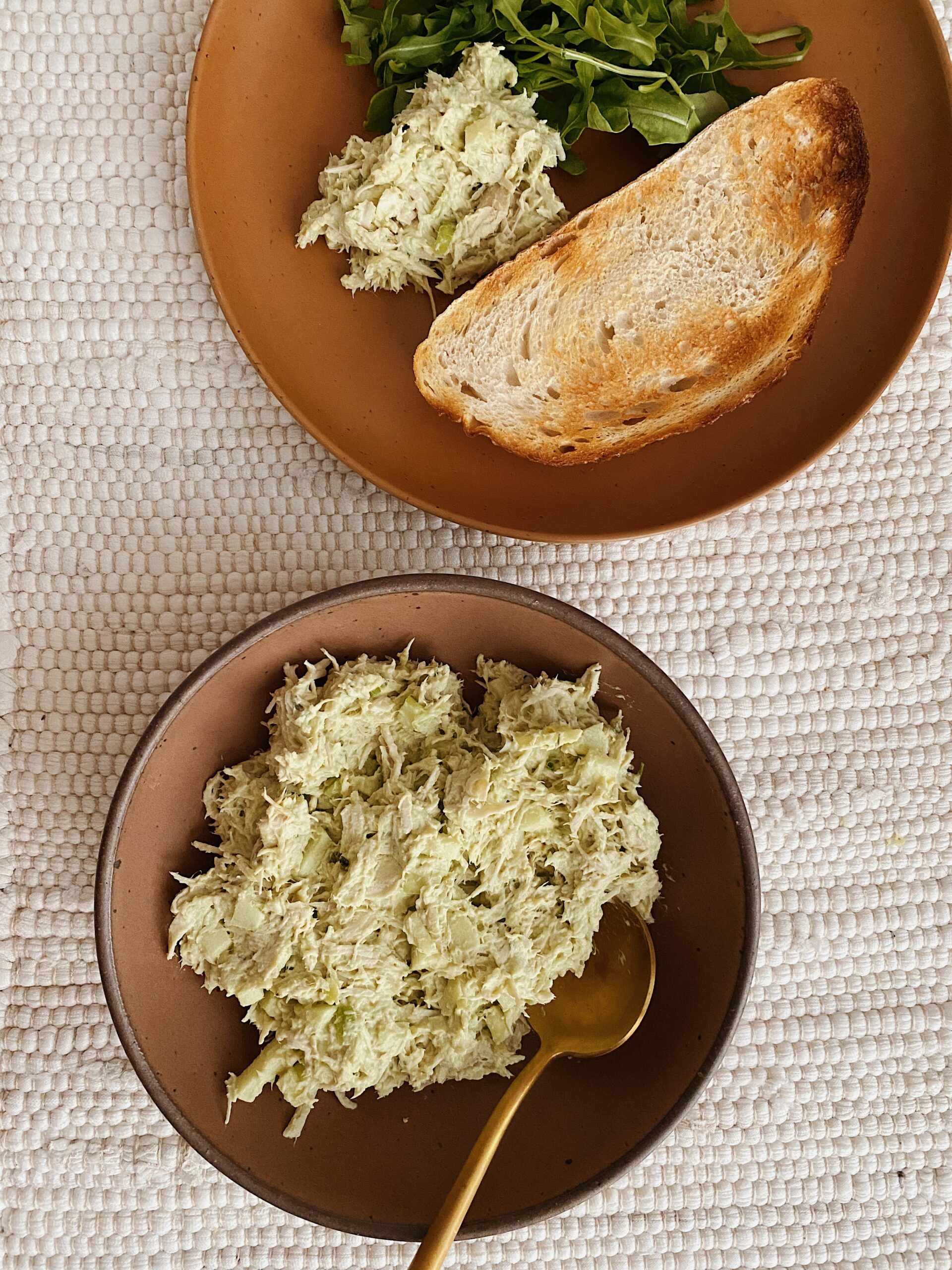 green goddess turkey (or chicken) salad
ingredients
turkey or chicken, shredded*
celery, finely diced
1-2 ripe avocados depending on how much meat you use
1/2 an apple, finely diced
1/2 cup mayo
1/2 cup sour cream or greek yogurt
lemon juice
fresh herbs (up to you which to use, but i like tarragon, chives, thyme, cilantro)
*you can use leftover chicken/turkey, you could also use rotisserie chicken or cook two chicken breasts
directions
shred your chicken or turkey into small pieces, i prefer to do it by hand or you can do it with two forks.
mix with celery, apple and your herbs. add your avocado and mix well.
add your yogurt and mayo and mix, pour some lemon juice in and season, continue to add whatever you need more of to taste!
---
we love to eat it with some crispy toast and arugula with a splash of olive oil on top along with some more avocado– or sometimes we just eat it with potato chips!