eating this: strawberry basil fizz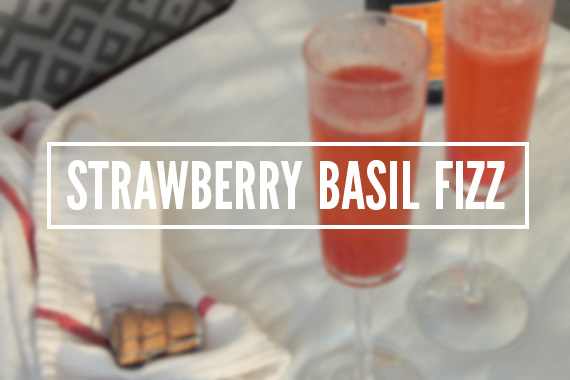 Today is my birthday! Hi!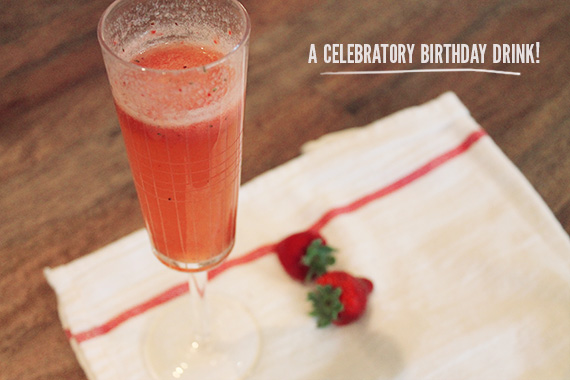 I thought a fun fruity girly drink would be just about the only thing I'd want to make this week.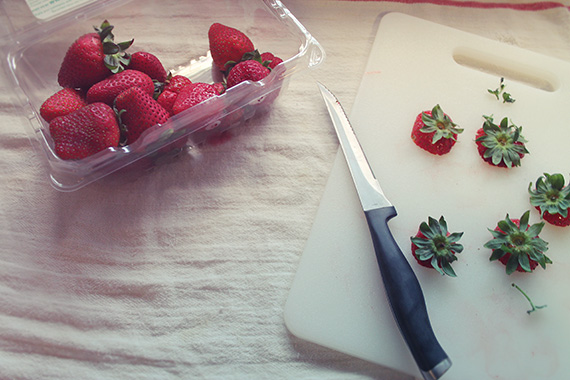 Strawberry Basil Fizz
5 strawberries
2 basil leaves
dash of simple syrup
champagne
Combine all of the ingredients in a blender with a dash of champagne. Blend, and strain into a flute to quarter fill, top with champagne.
Garnish with basil leaves or strawberries. I'm not huge into garnishing drinks, but you totally can.