printable advent calendar activities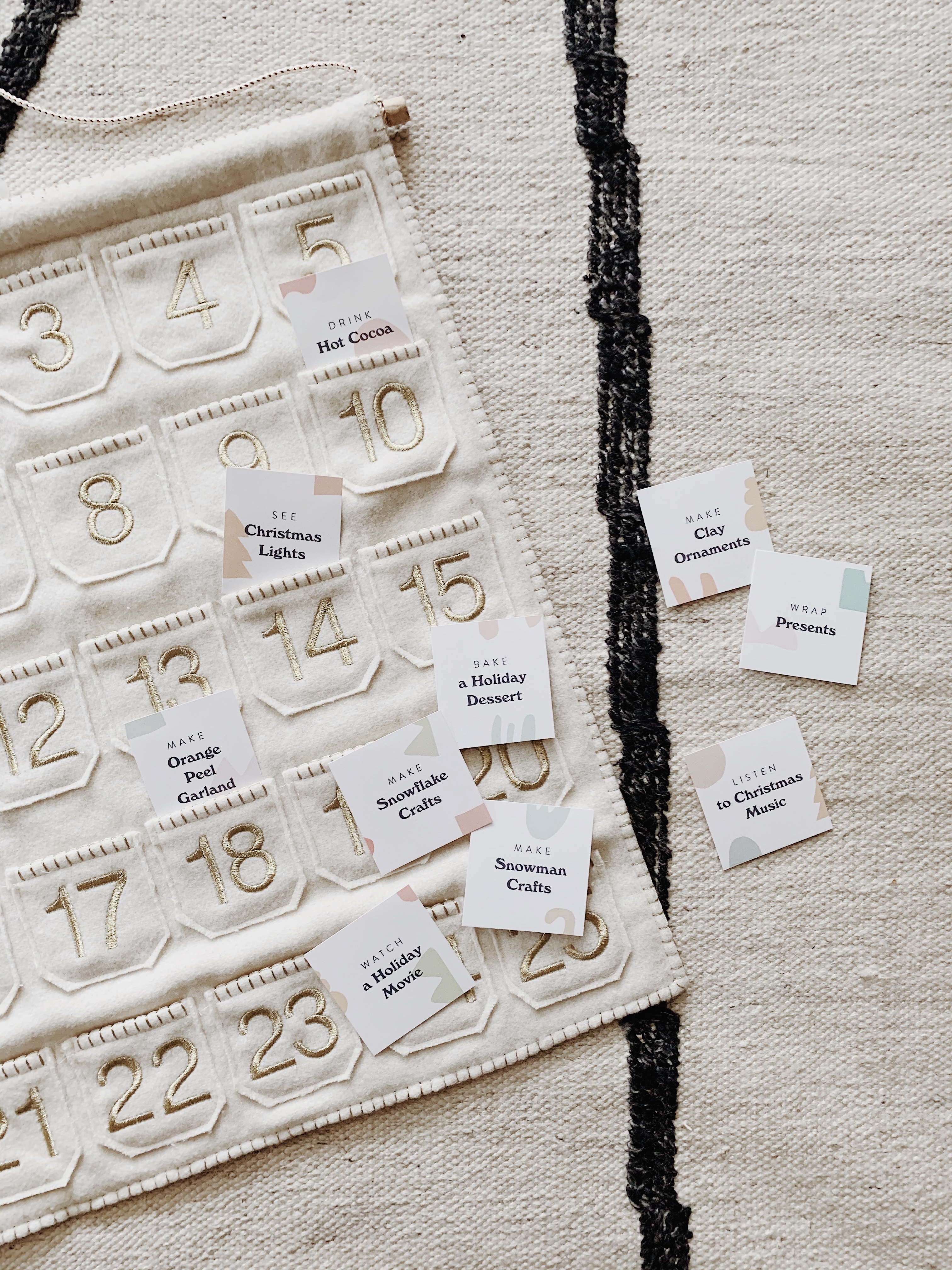 i'm so excited to do an advent calendar for our first time this year! i bought this cute one from target (and i cut the tassels off to simplify it a bit), but wasn't sure what to fill the pockets with. i got a couple little things like elmo bandaids and was gonna put some little cars and chocolates and maybe some ornaments in them, but decided to also incorporate a lot of activities to do together instead of just material things!
the pockets are really small on my advent calendar, so i had to cut the cards way down to fit, but i left them square on the printable version so you can use them as is or cut down if needed! i also only did one set of 12. it was hard to come up with 12 things to do, and you can supplement the rest with treats and things.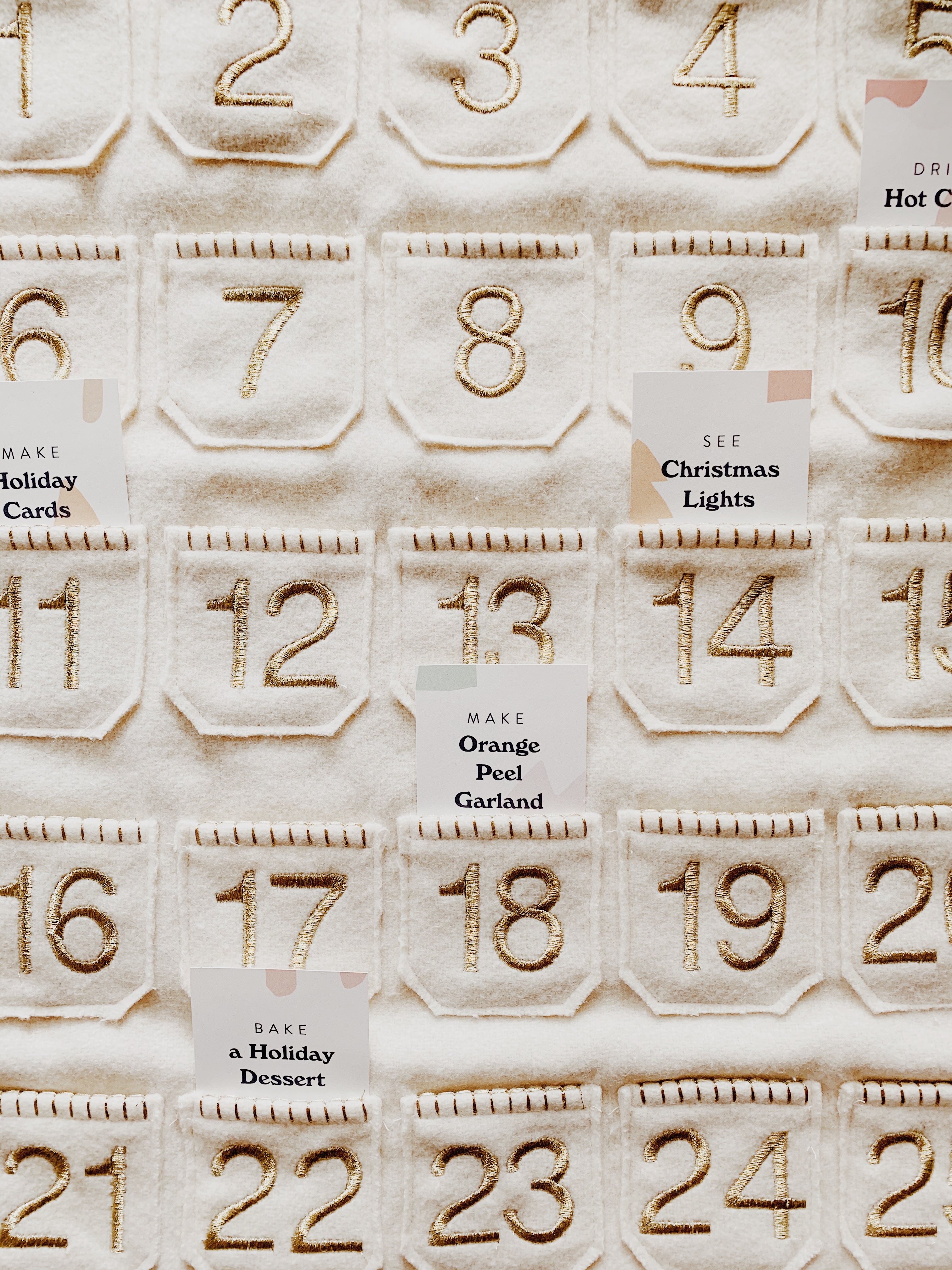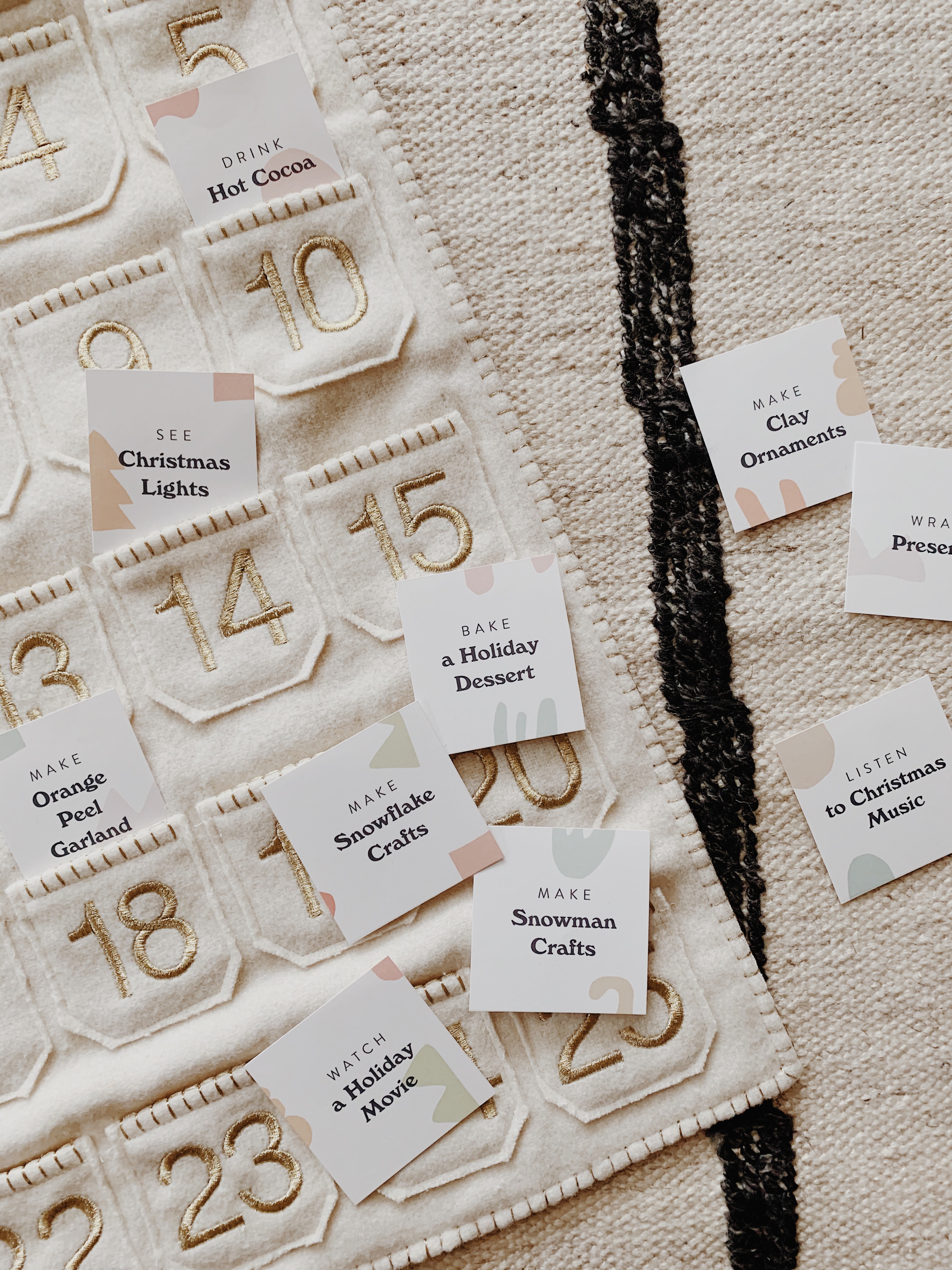 would love to see yours in action. hope you love them and have as much fun as we're planning to!! (ok i am planning it but arlo will oblige i'm sure lol)
these printables are strictly for personal use only