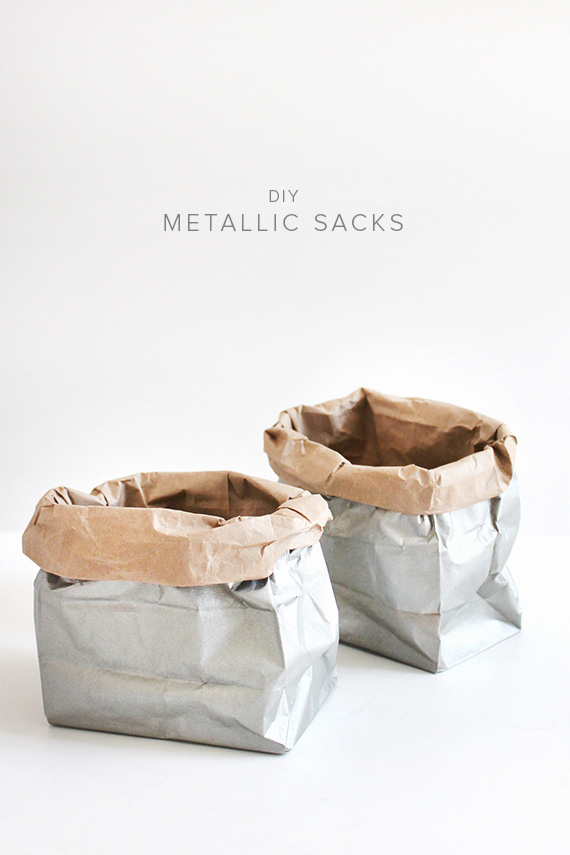 after doing those paper bag picnic printables, i had a whole ton of bags leftover. and after a year of seeing these foiled coated sacks, i thought to make them for easy office storage. now you could make these a lot more metallic and foil-y with silver leaf, but you can also do it the cheap and easy way which is this way.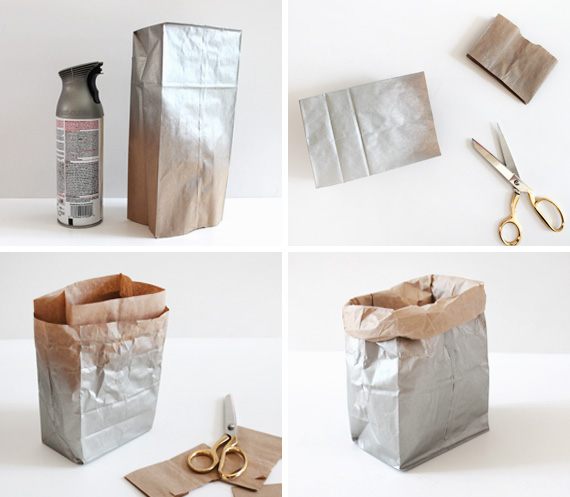 MATERIALS
paper bags (these are the lunch size from the grocery store, you can also buy big ones online)
silver spray paint
scissors
DIRECTIONS
01 SPRAY PAINT unfold your bags and take them outside to spray. i held each one up with a bottle puppeting inside. spray paint the bottom and sides. let dry
02 TRIM DOWN cut about 2 – 4 inches from the top of the bag once dry.
03 DOUBLE BAG IT for extra support and to have a cleaner inside, i double bagged all of them, place a clean bag inside and trim to about the same length
04 FOLD FOLD FOLD wrap the inside bag over the outside bag and roll down until you're happy with the height. you can redo as much as you like, and go pretty rough. just make sure you're not too rough or you'll rip the hell out of it.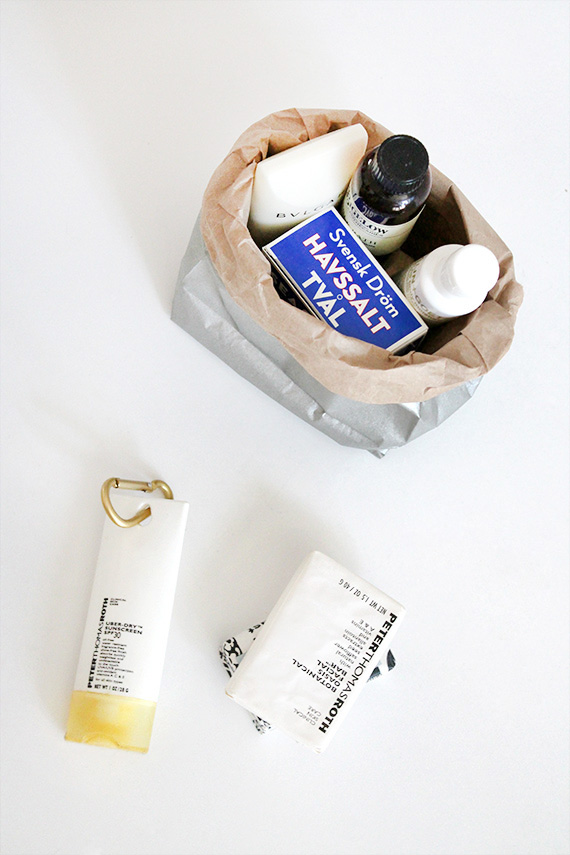 i have a fancy hotel shampoo hoarding problem. the problem is now solved. i'll just throw them in this sack and display em all pretty in the bathroom!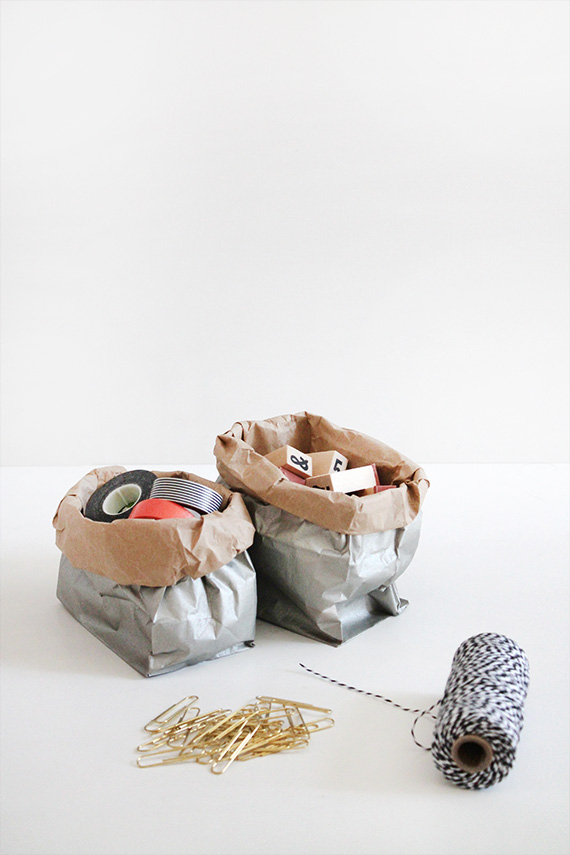 i also have craft supplies everywhere. like i mean everywhere. the kitchen, the dining room, the couch. another problem SOLVED.