printable wifi guest card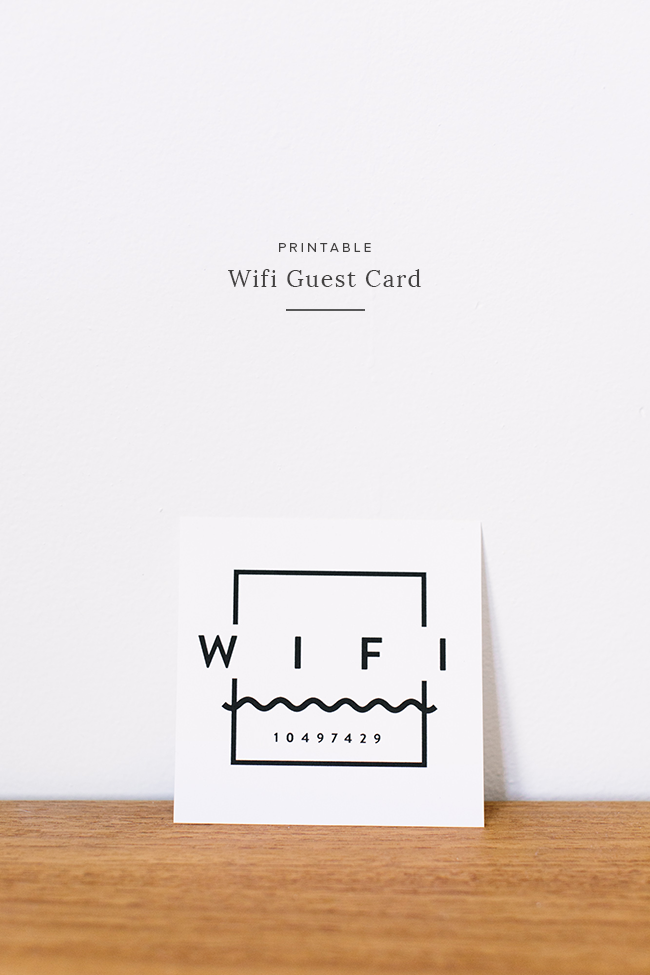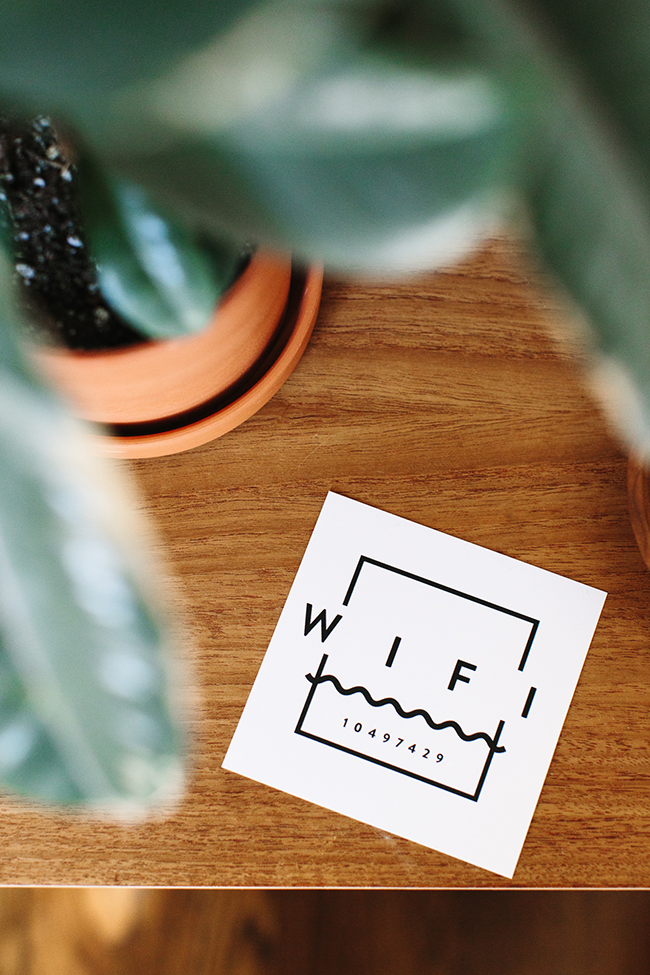 as promised in yesterday's post — i designed this cute little wifi code card for the guest room and wanted to share it with you, for your own guest room! because ain't nobody got time to tell people the wifi password over and over.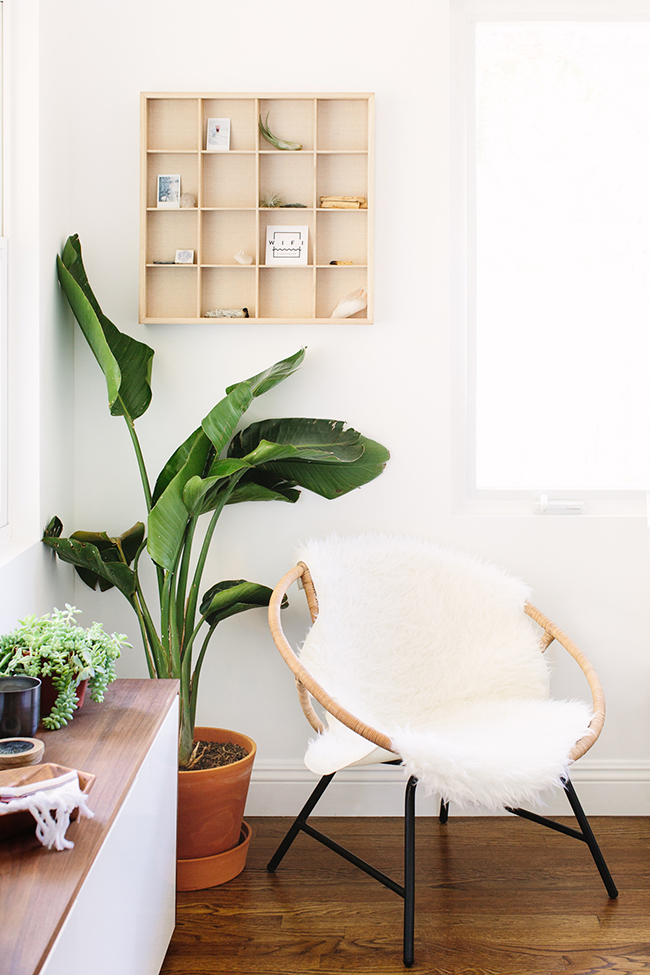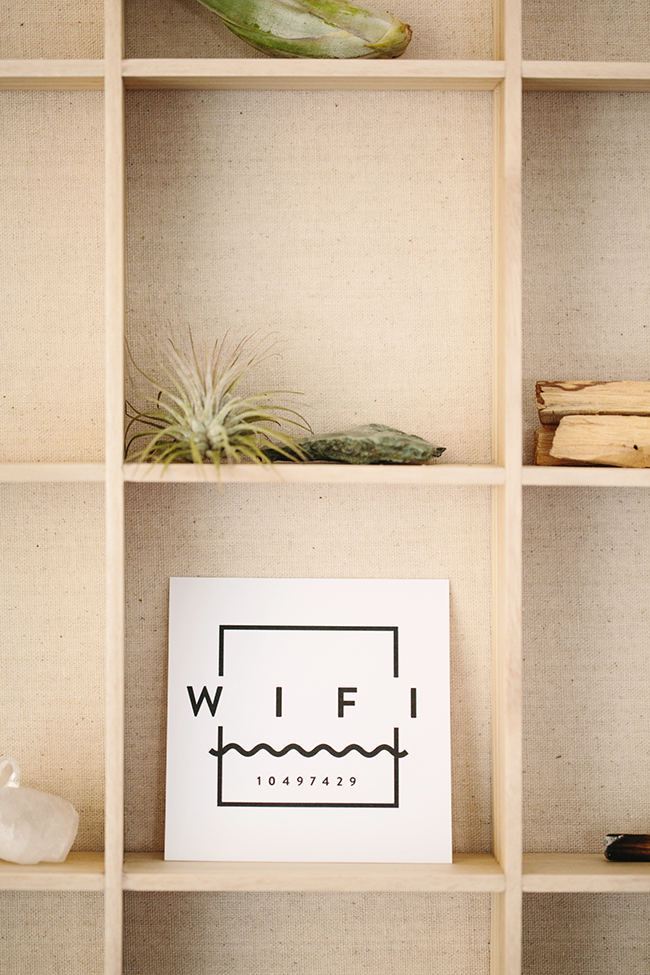 i designed the card at 4×4″ to fit into our cubby, but you could also frame it! here's a frame i think would look lovely. and here's another one.
i also made two versions, a light grey – and a colored version just in case! it's an editable PDF, so all you do is download the card with the link below, open in preview, then click the space above and below to type in your password and your network name if you want. i couldn't center the text you type in, but you can do that yourself by just pressing space a few times.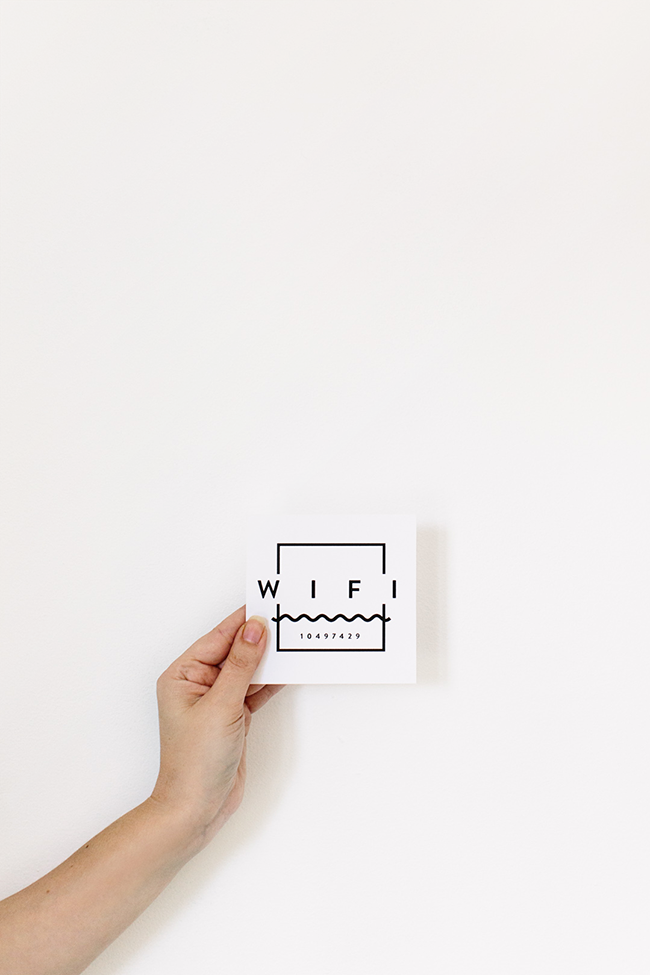 ALL PRINTABLES ARE FOR PERSONAL USE ONLY. NOT FOR REDISTRIBUTION OR RESALE.