diy simple triangular wreath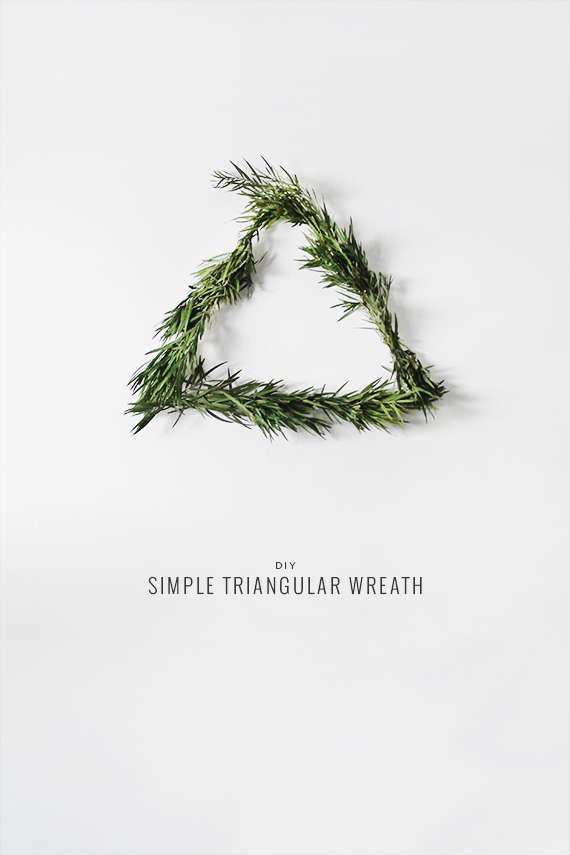 well, it's pretty obvious… i'm into triangles right now! i'm part of a new blogger group called quarterly collab, every season we are going to each do a diy based on one theme : wreaths! click here to see the DIYs by the other ladies.
i've never made a wreath before – but as usual, i wanted it to be simple and modern! this wreath is so easy it'll take you 10 minutes.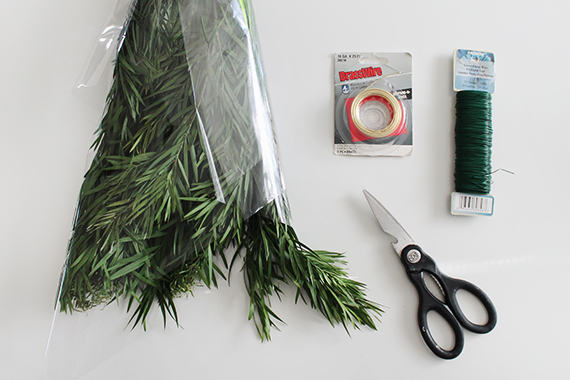 materials
simple greens (not exactly sure what these were and neither were the women at the floral store. they're similar to olive branches)
thick wire (i only had brass, but use green if you have!)
thin wire
scissors or secateurs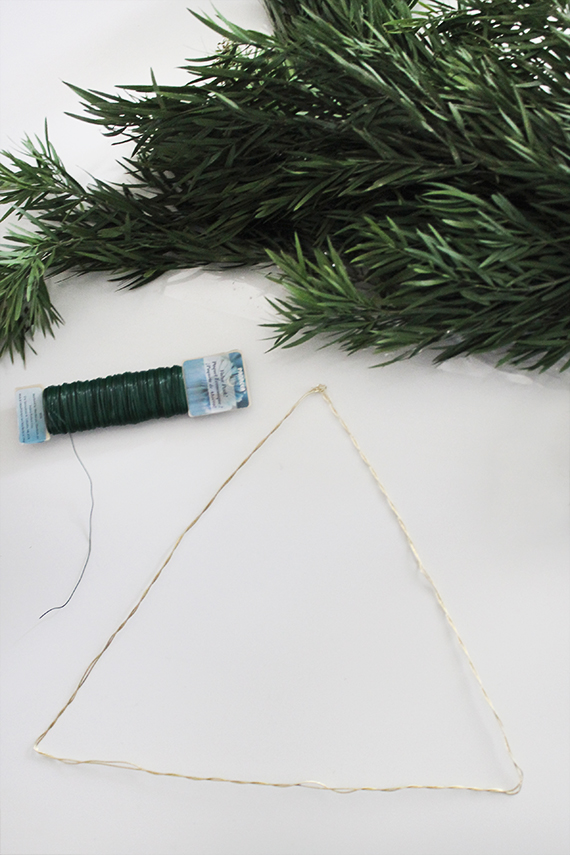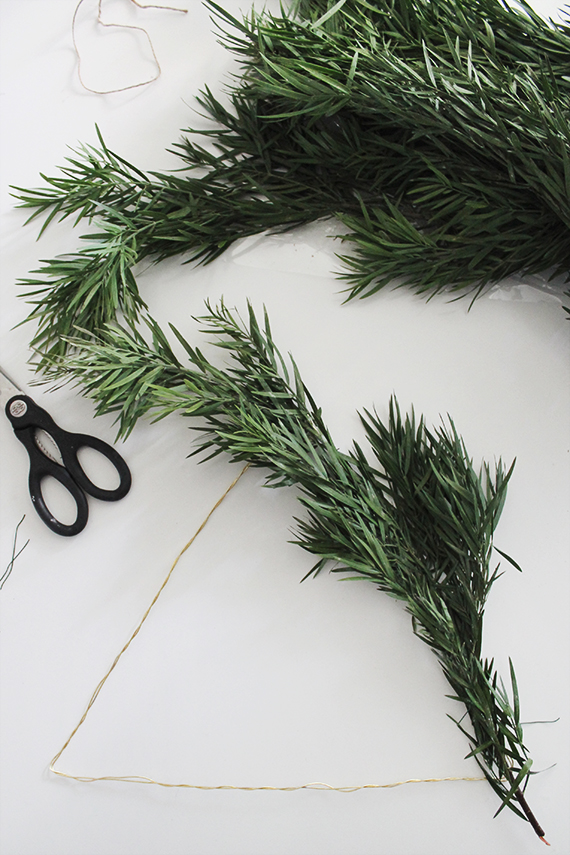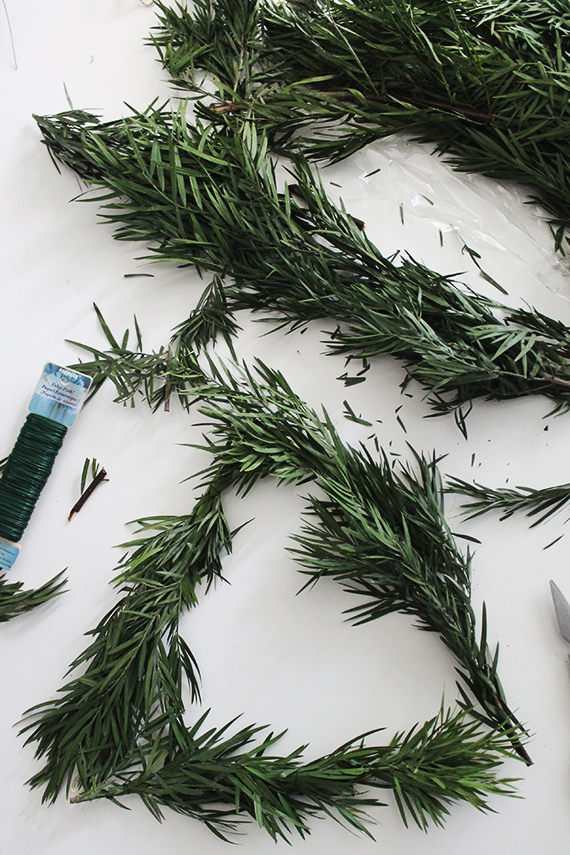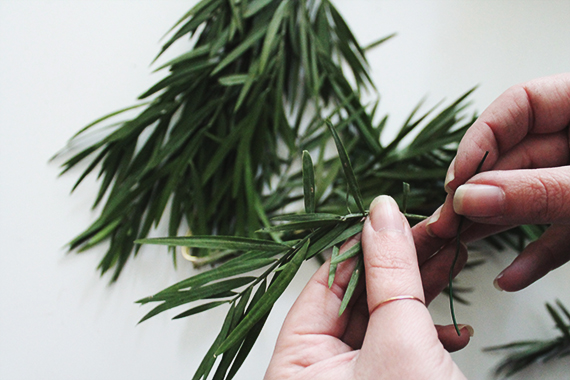 directions
01. double your thick wire and make a large triangular shape. to easily tighten your doubled wire, you can stick it into the chuck of a drill (that's the part where the drill bit goes) and drill. it'll tighten up real tight!
02. take one long branch and secure to one side of your triangle with the thin wire.  if you want yours to look a little mohawk-y on the top like mine, do this piece first.
03. secure a long branch to the next side, and then to the next.
04. cover any visible thick wire with small pieces of your greens. then trim up any parts that look too bushy or stemmy.
05. if any thin wire is too visible, gently pull leaves from under the wire to disguise.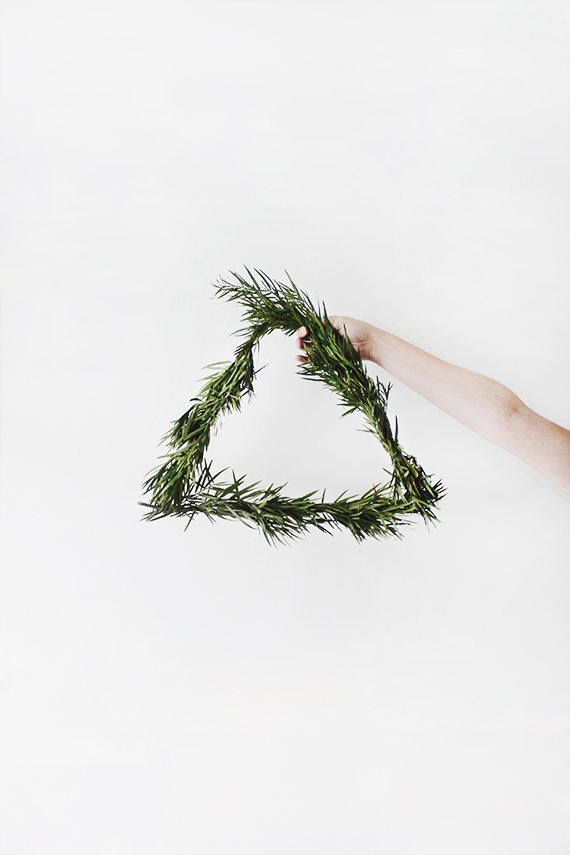 these are so easy and quick you could make a few for your hostess or guests at the same time!