printable donut favor boxes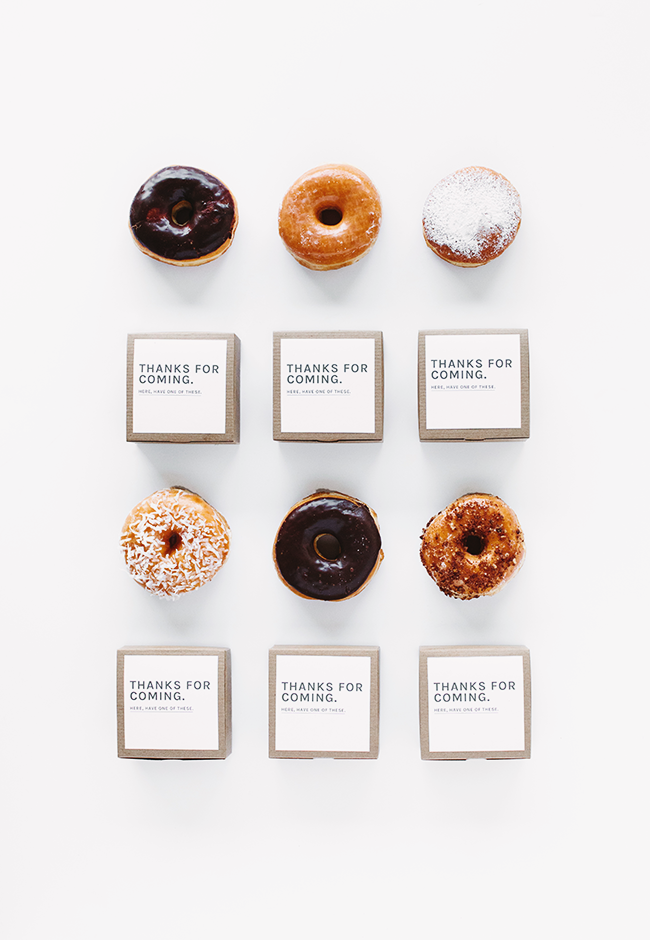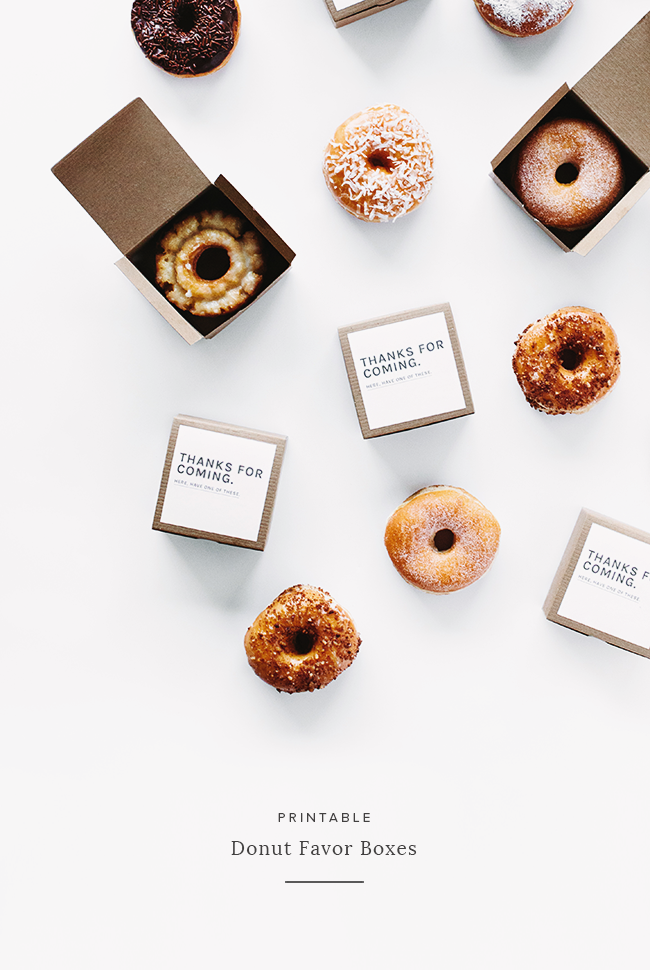 been meaning to share these printables i made with you for a few weeks now! and today is the day! my real life friends know that if i'm a guest at a party, often times i will bring a box of donuts — they're cheap, everyone likes them, and most times there are leftovers (a day old old-fashioned donut is basically the best thing ever). so i decided for those of you who feel the same way, and like to pick up a dozen donuts for guests, here's an easy way to turn them into a instant party favor as well — put them in a cute box!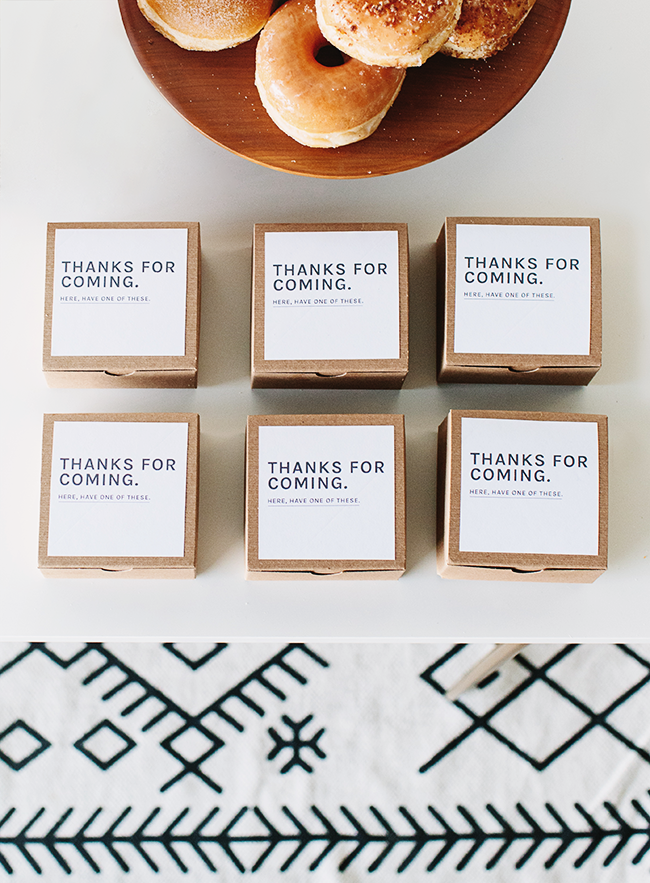 luckily for you non-donut eaters, i made the labels super general so the boxes could work for any type of favors. no donut puns here, sorry!
all you have to do is print the labels onto full sheet labels, cut out with scissors and apply to your boxes (i used 4″ x 4″ boxes)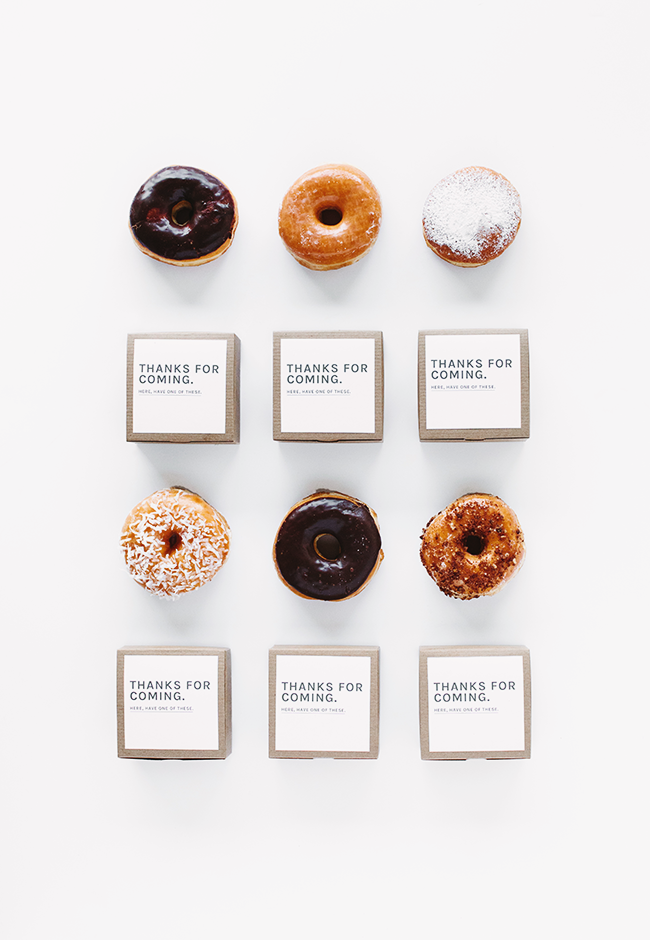 ALL PRINTABLES ARE FOR PERSONAL USE ONLY. NOT FOR REDISTRIBUTION OR RESALE.