diy makeshift xmas tree wall hanging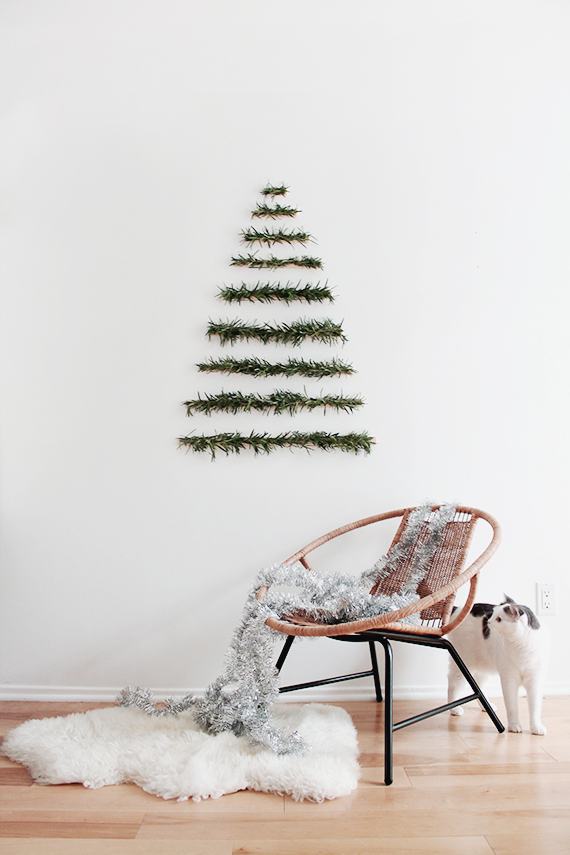 every year i want a tree, but i dread how big its going to feel in our tiny living room — some people in small space just don't go for it because of that – so here's an idea for a modern alternative that can still feel like your focal point and smell like a tree too!
and the best part, it takes less than an hour and you can hang and take down in a couple of minutes with no damage to your wall.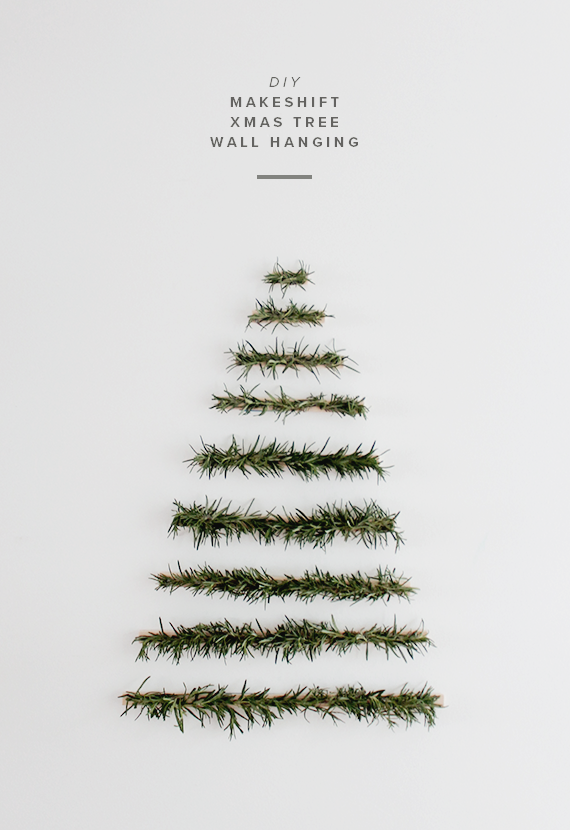 materials
a super long wooden dowel
fresh greenery (evergreen for the au naturales, but i used rosemary)
hot glue gun
scissors or shears
painters tape
a saw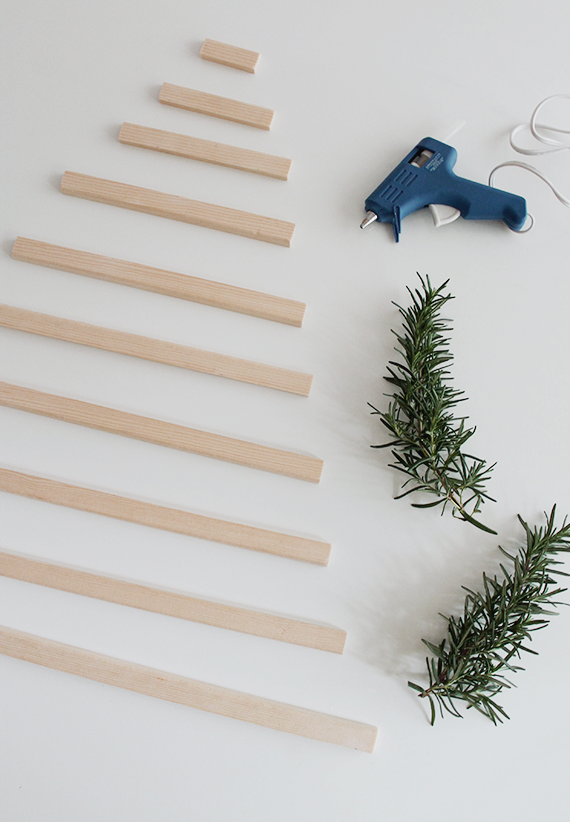 01. cut your dowel down into as many pieces as you want. i chose my longest size, and then cut the rest a little shorter than the previous.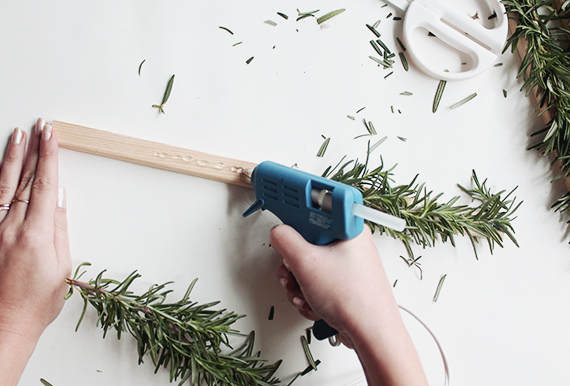 02. shear your greens (we bought a rosemary tree for $7 and i ended up using all of it) start gluing the greenery to your wood. cover the stems with additional pieces, and fill in any gaps with little pieces.
03. let dry, and then attached long rolled pieces of painters tape to the backs. hang and push into the wall as hard as you can to secure.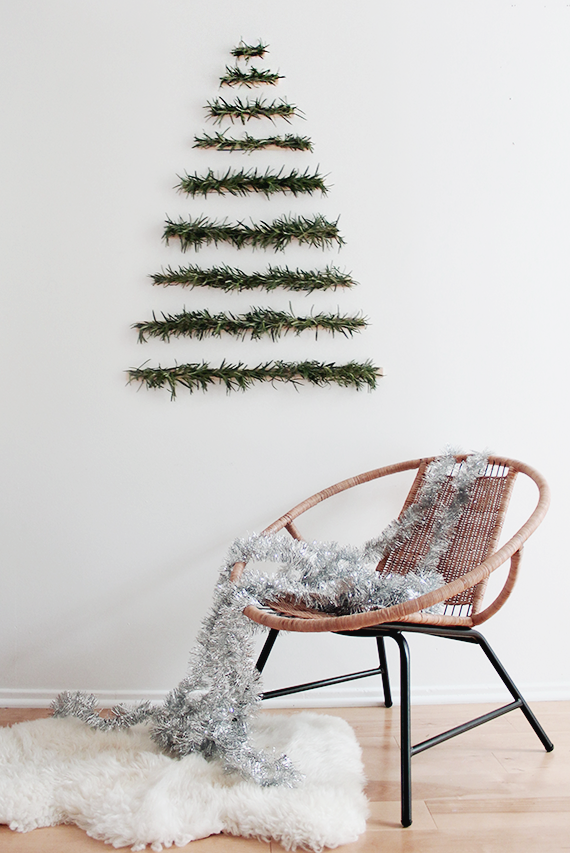 you can obviously go way bigger if you have more greens and more wood — and make it TREE SIZED OMG! i didn't though.