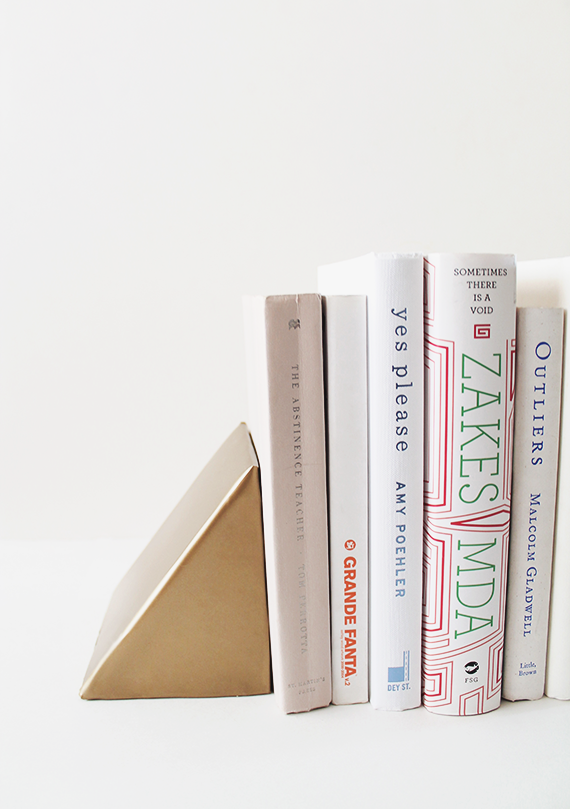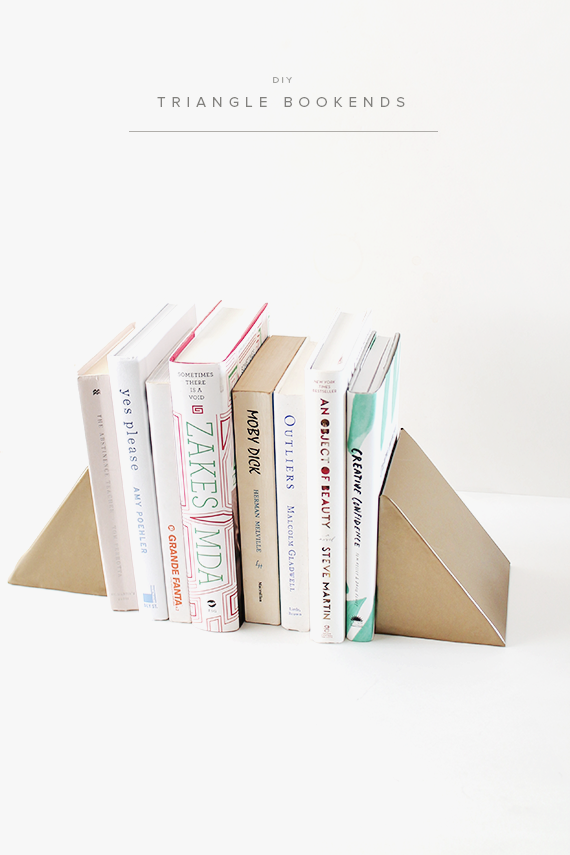 as you know, i love cardboard + contact paper DIYS. because you can make dope things and they don't cost money.
this project requires a little patience and some cutting skills, but the cardboard is pretty forgiving, so you really can't tell if the shapes are wonky.
materials
cardboard
scotch tape
scissors / xacto
ruler
cardstock paper
sand / rocks / something heavy to fill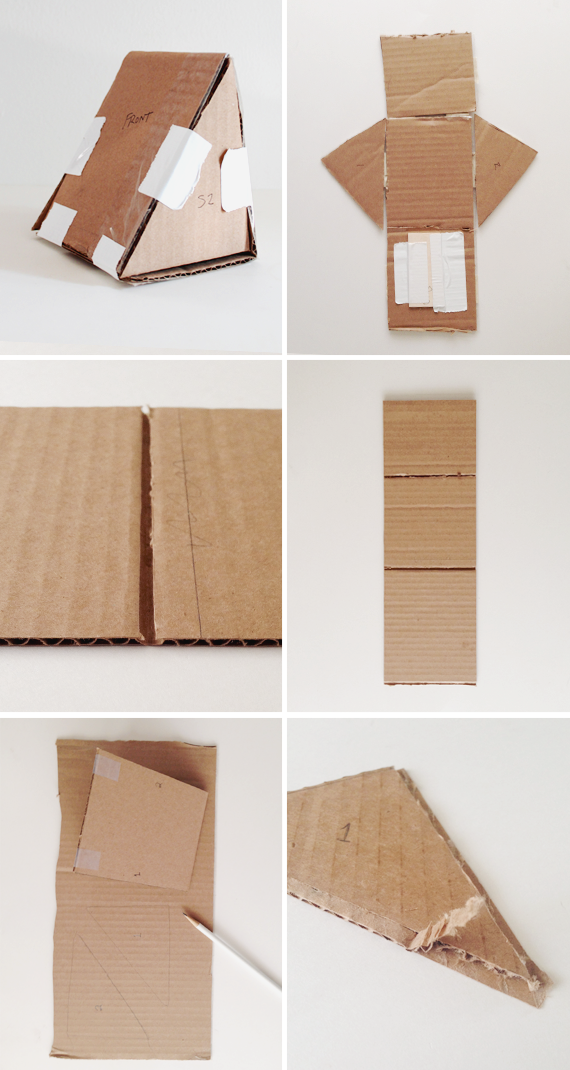 01. if you want to make a mockup, build one at an approximate size to see the wedge shape. then unfold it to measure the pieces. we decided to make the sides (triangles) separately, so they would fit snug and custom to each end.
OUR SIZE FOR THE MAIN PIECE : 5" x 15 1/4" (4" base, 6 1/4" back, 5" diagonal)
02. cut your main piece, and then mark lines at the 4" and 10 1/4" mark (see? 5" left? get it?) x-acto cut about 1/16th inch on either side of these marks. DON'T CUT ALL THE WAY THROUGH. just cut through top layer, and through the corrugation of the cardboard (the wavy middle piece).
03. once you've made two cuts on either side of the mark, you can use tweezers or your fingers to peel away the top layer along with the corrugation, leaving just the bottom layer and a blank space that lets you fold the cardboard in on itself. repeat this with the other mark on your main piece. and then again at the tip (bottom) of the main piece.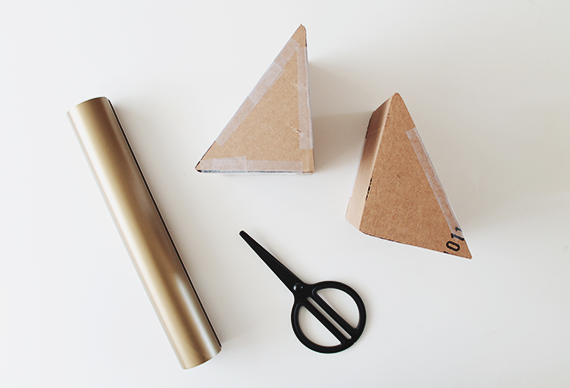 04. fold together and tape to make your wedge. use the lip you cut out of the bottom to line-up a flush edge. tape tape. yay yay.
05. mark each side of your wedge with a number or a symbol or a nickname or something, so you know which side is which later (when you're cutting triangles)
06. use the wedge as a stencil on another piece of cardboard. hold in place and mark both the inside and the outside with a pencil. mark each triangle to its corresponding side.
07. cut out your triangles on the outer line. it's better to go outside the line here than inside the line (because you can always cut more off)
08. now do what you did before with the folds. cut that outside edge, but just the top layer and the corrugation. peel that part away. you'll now you have pieces that should "plug in" to your existing wedge. you can then turn it over and trim any excess. tape your edges.
09. leave one end open for your weight. you can fill with sandwich bags full of sand (HA), rocks, dirt, dead batteries — anything that's heavy. tape up the last end once it's filled.
10. to give the bookends a cleaner texture, cover the wedge with cardstock (which i unfortunately forgot to take a pic of). just wrap your each bookend (focusing on the front vs the sides) and tape underneath. cover with the contact paper!