diy gold leaf cocktail napkins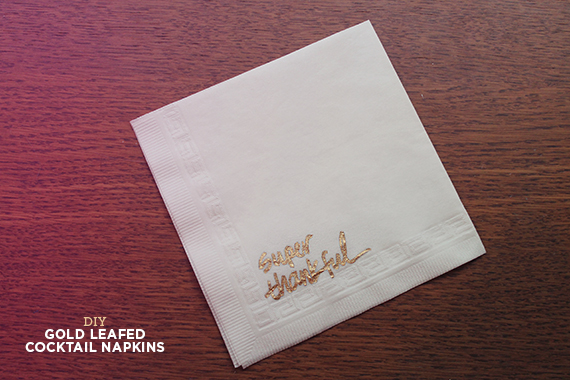 The last of the super easy and free(ish) thanksgiving DIYs – add a little personality to your cocktail napkins!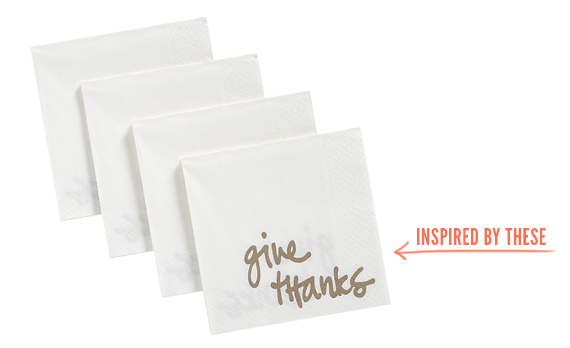 I saw these napkins from Crate and Barrel, and was like what – those would look BETTER if they were homemade. And in my opinion – they do!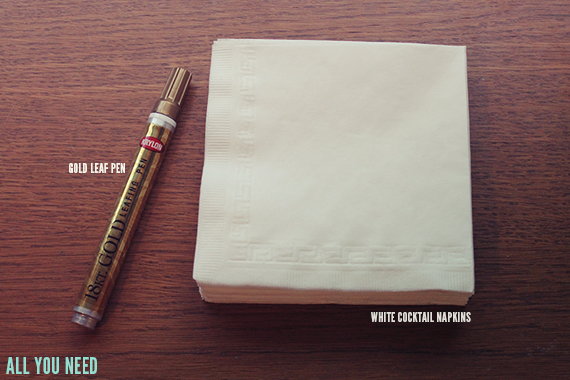 If you have a gold leaf pen and some white (or any color) paper napkins, you're ready to go. If you don't have a gold leaf pen, you can use any paint marker. I tried it with a silver sharpie one and it worked just fine.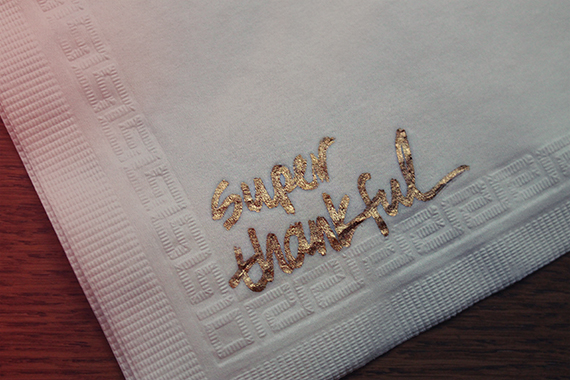 I didn't include any step by step shots. Because all you do is write on the napkins. I went with one saying "super thankful", but using multiple could be fun too.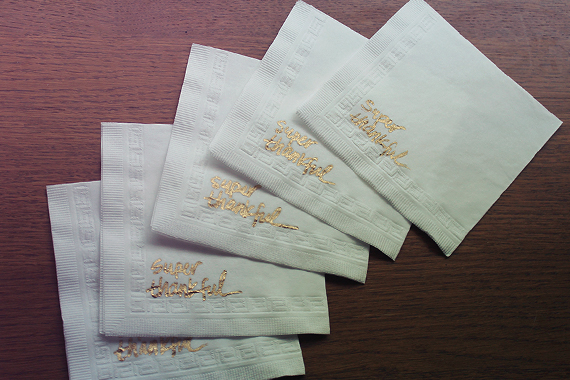 I made sure to keep a magazine between each napkin while I wrote. And I went SLOWLY for best quality.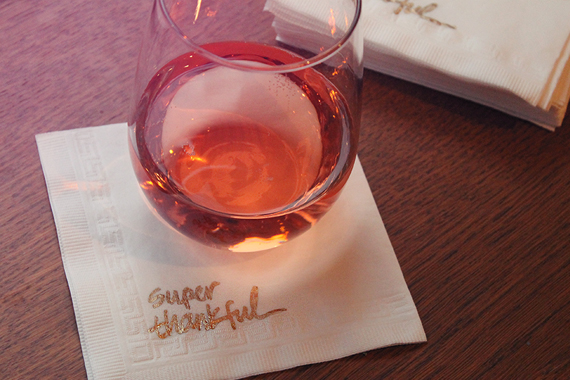 YAY! Your very own custom set of cocktail napkins.