what i'm packing in my hospital bag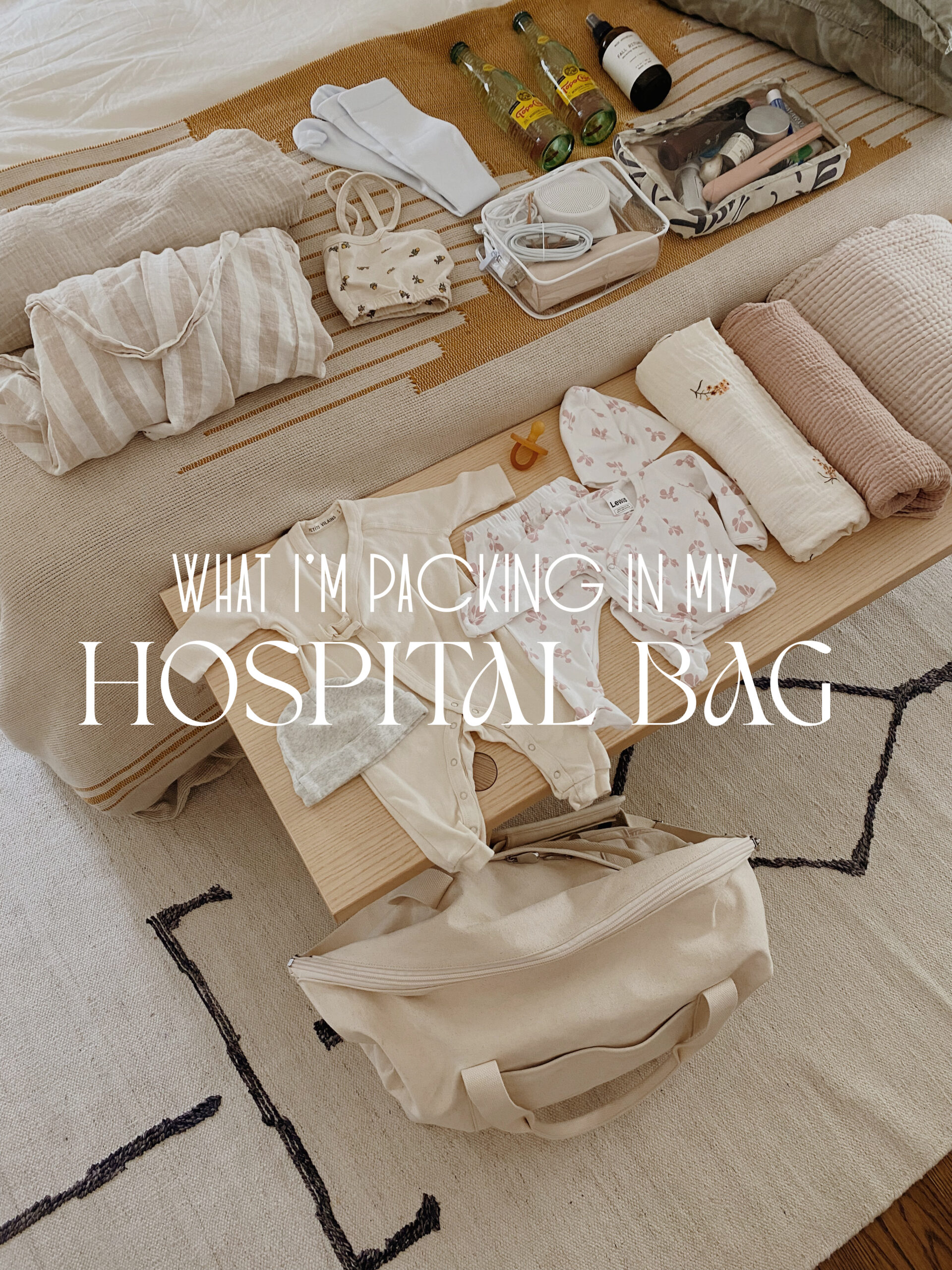 ahhh the time has come to pack my hospital bag! i'm about to be 38w and 11 days away from my scheduled c. OMG. i thought it would be fun to share everything going into my hospital bag!
this time around, i'm way more conscious of what provides me comfort and packing accordingly. some of the things that may be provided by the hospital i'm bringing instead because i want to make my experience as pleasant for myself as possible! it's the little things for me. and speaking of little things…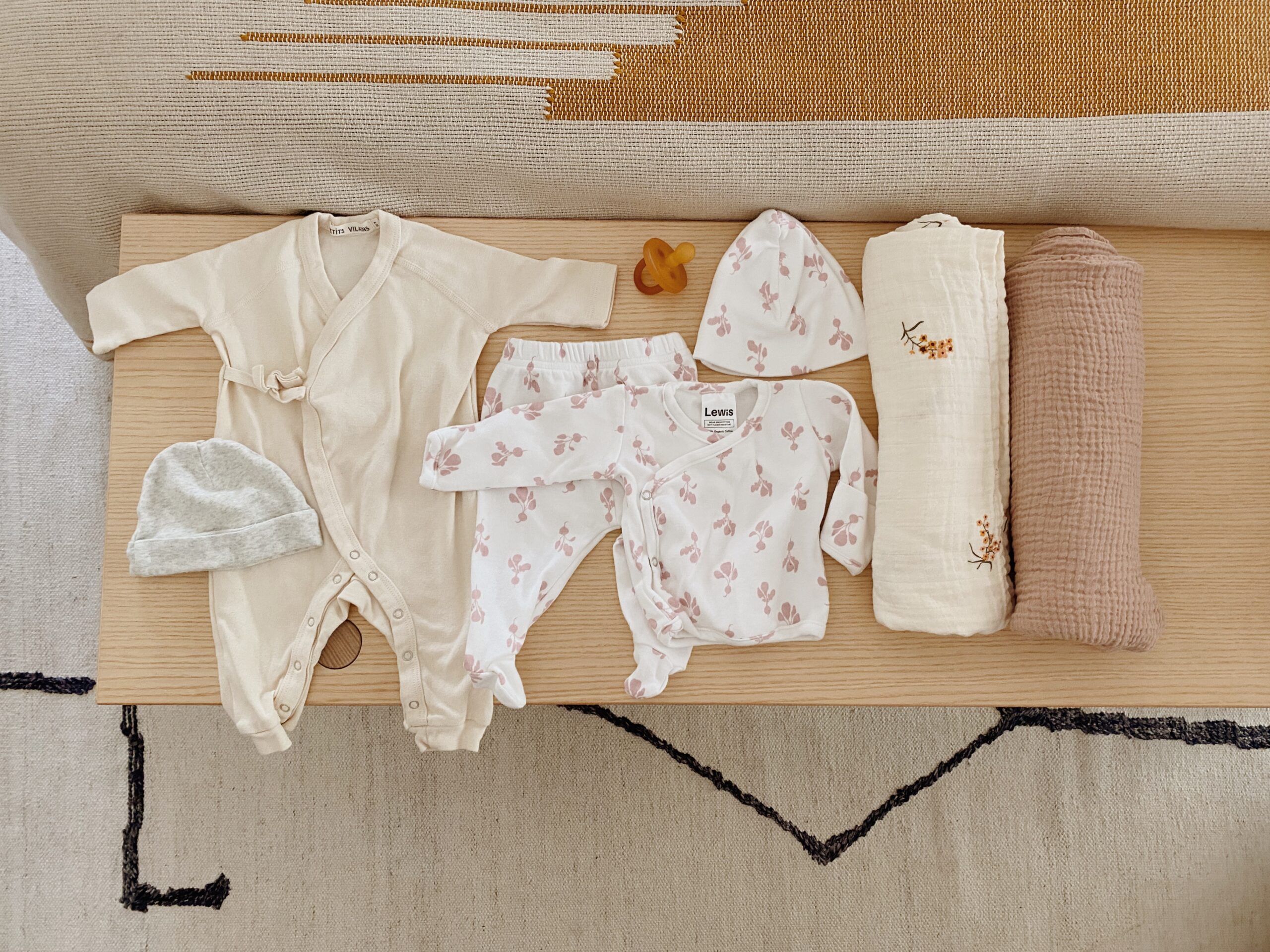 things for baby
fairly minimal for baby girl, a going home outfit x2 because you never know with babies, a pacifier just in case she's into that sorta thing, and a couple of soft pretty swaddles. i kinda don't want to look at another hospital swaddle ever again, because that's basically all we used for months with arlo and now looking back i would have really liked to see some prettier ones in all his early pictures haha.
and obv, an infant car seat is already installed too!
sources
some alternative going home clothes : ONE / TWO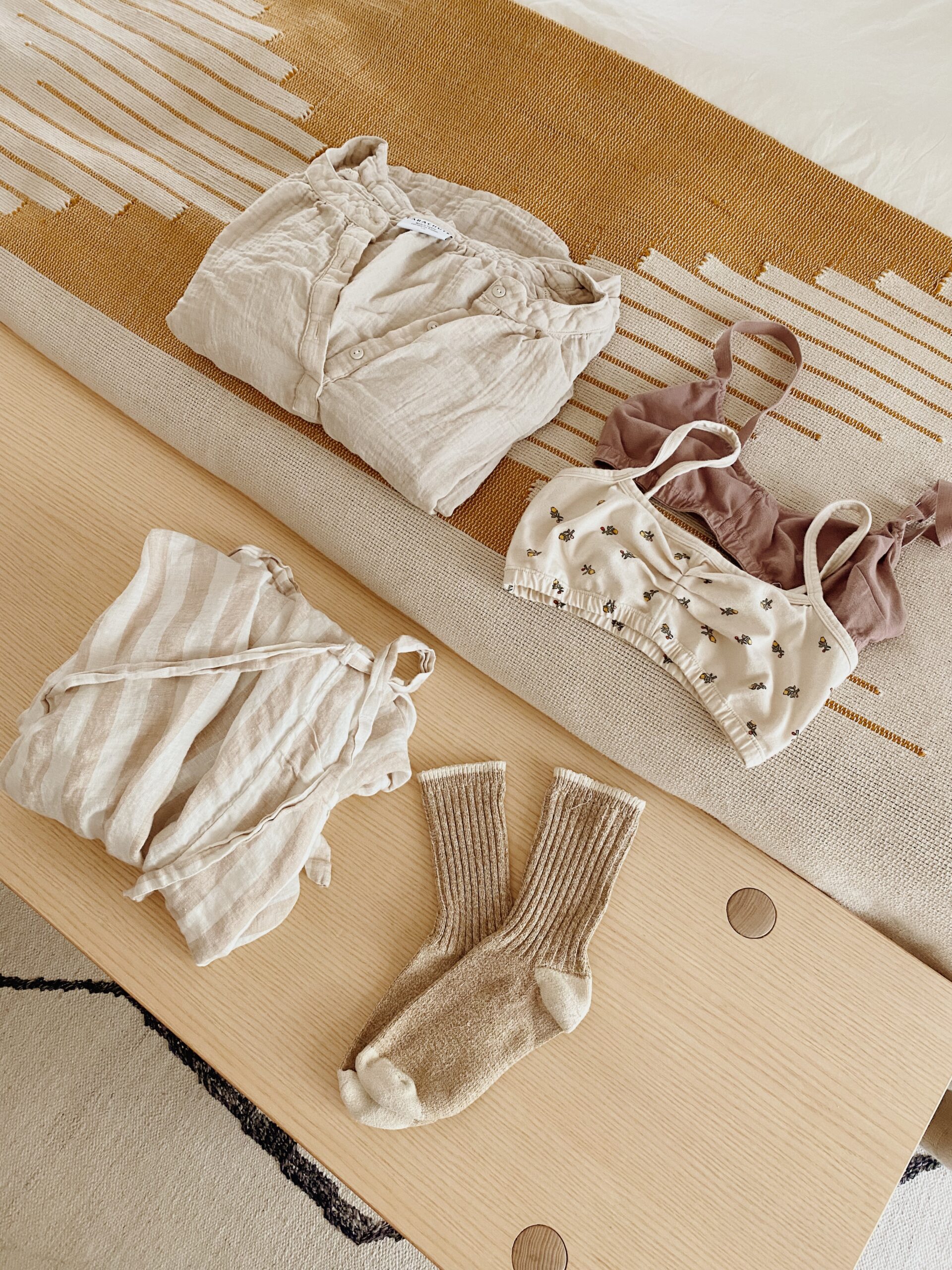 to wear
with a focus on comfort and feeling as good as i can, i'm packing some softer prettier things to wear than the hospital gown. some soft bras, a linen robe, fuzzy socks and some nursing friendly nightgowns! this one is soooo pretty and cozy and has buttons. it seems perfect for PP!
sources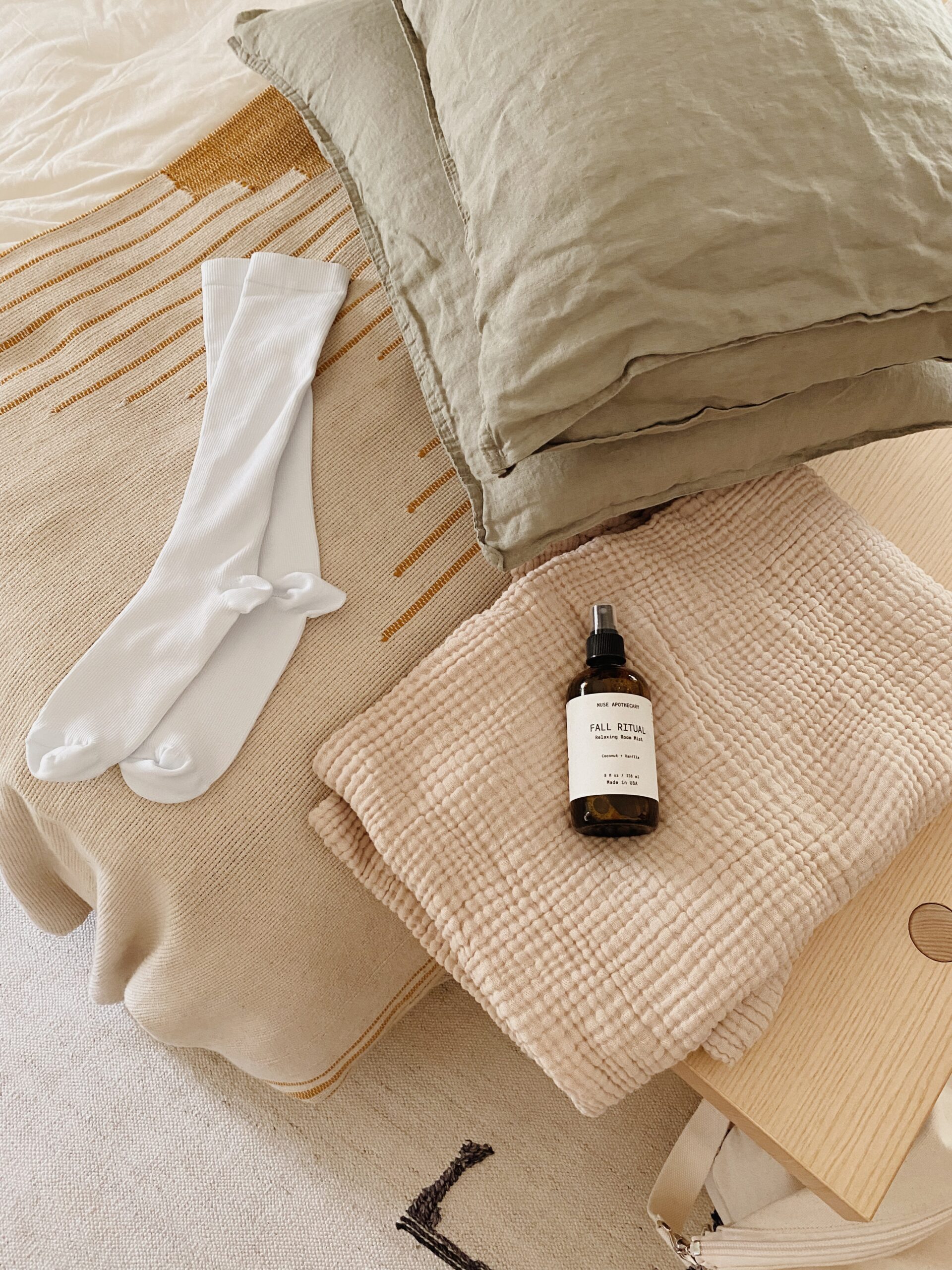 for comfort + sleeping
another thing i didn't bring last time that i'm very happy to bring this time is soft bedding. a soft blanket and squishy pillows with linen pillowcases– one for me and one for gid. also some compression socks in case i need and prefer to the hospital ones, and some room mist spray because i'm not allowed candles at a hospital prob.
sources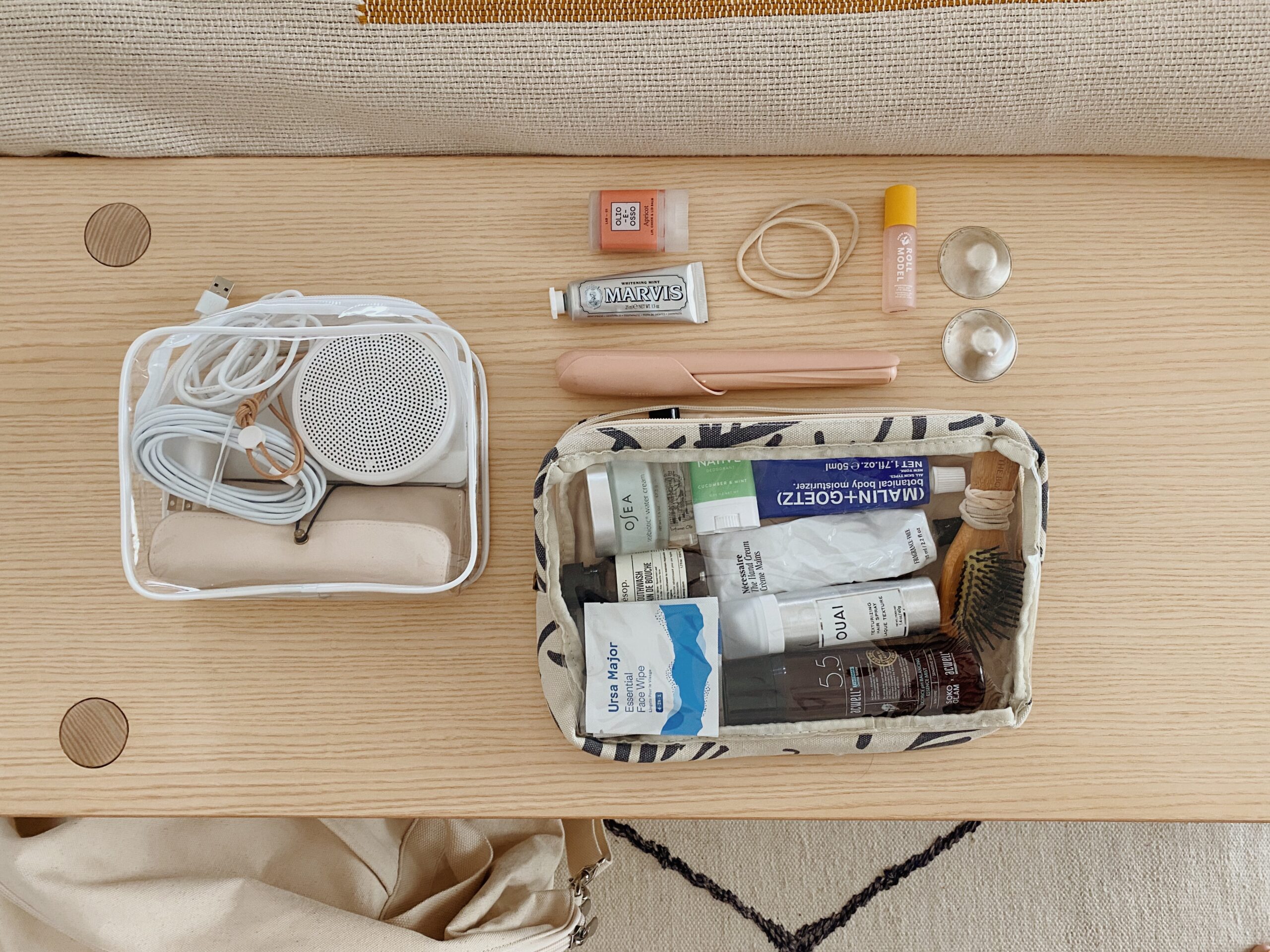 all the little essentials
if you know me, you know i love baskets full of stuff at home and pouches full of stuff for travel lol. i did one pouch for the tech/nightstand things and one pouch with all my toiletries.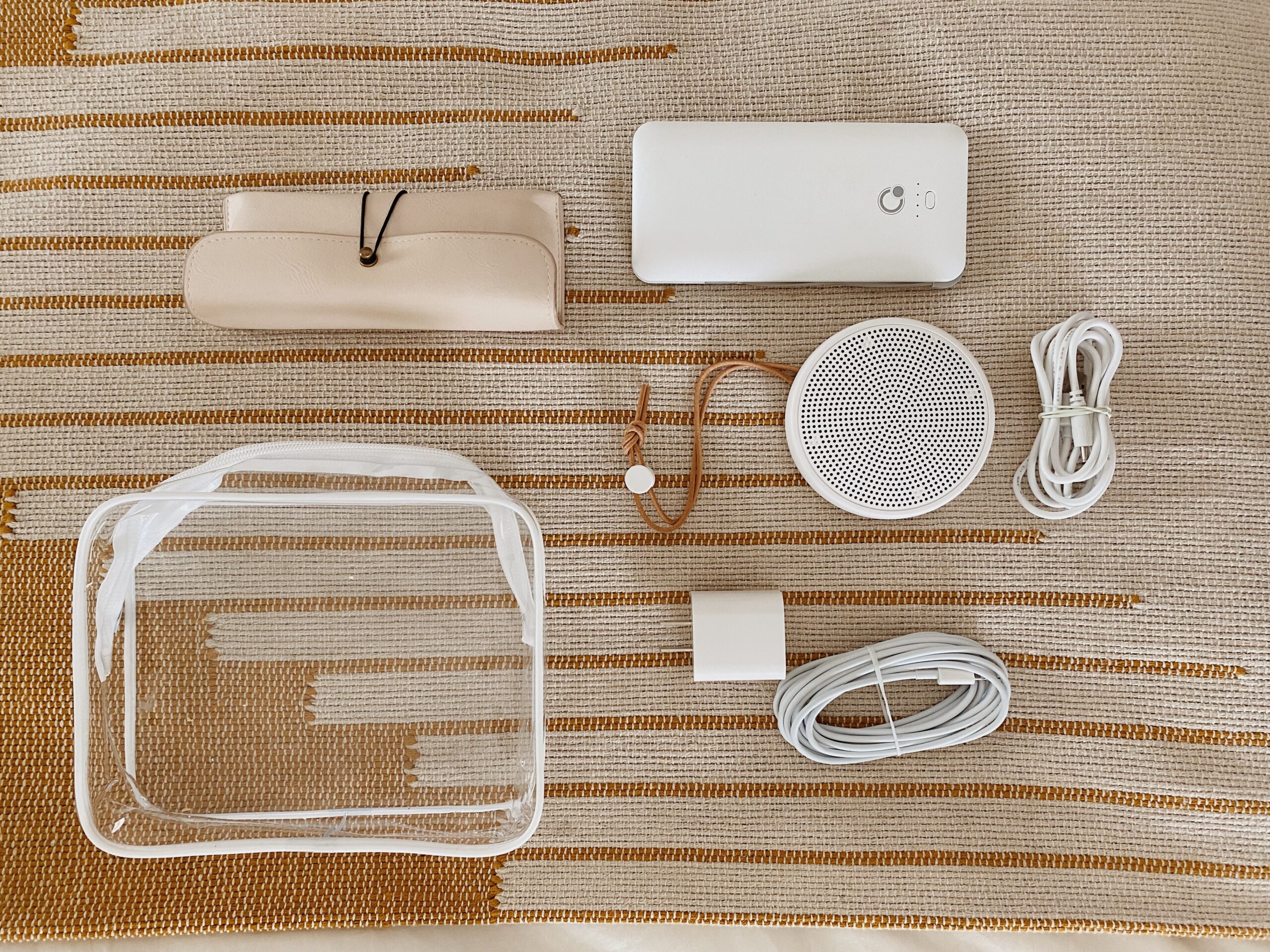 nightstand + tech pouch
super simple and i love these clear pouches so i can actually see what i'm grabbing instead of rummaging through everything. i packed a long phone charger, glasses, a portable charger and a travel sound machine in case she needs it for sleeping (arlo did right away).
sources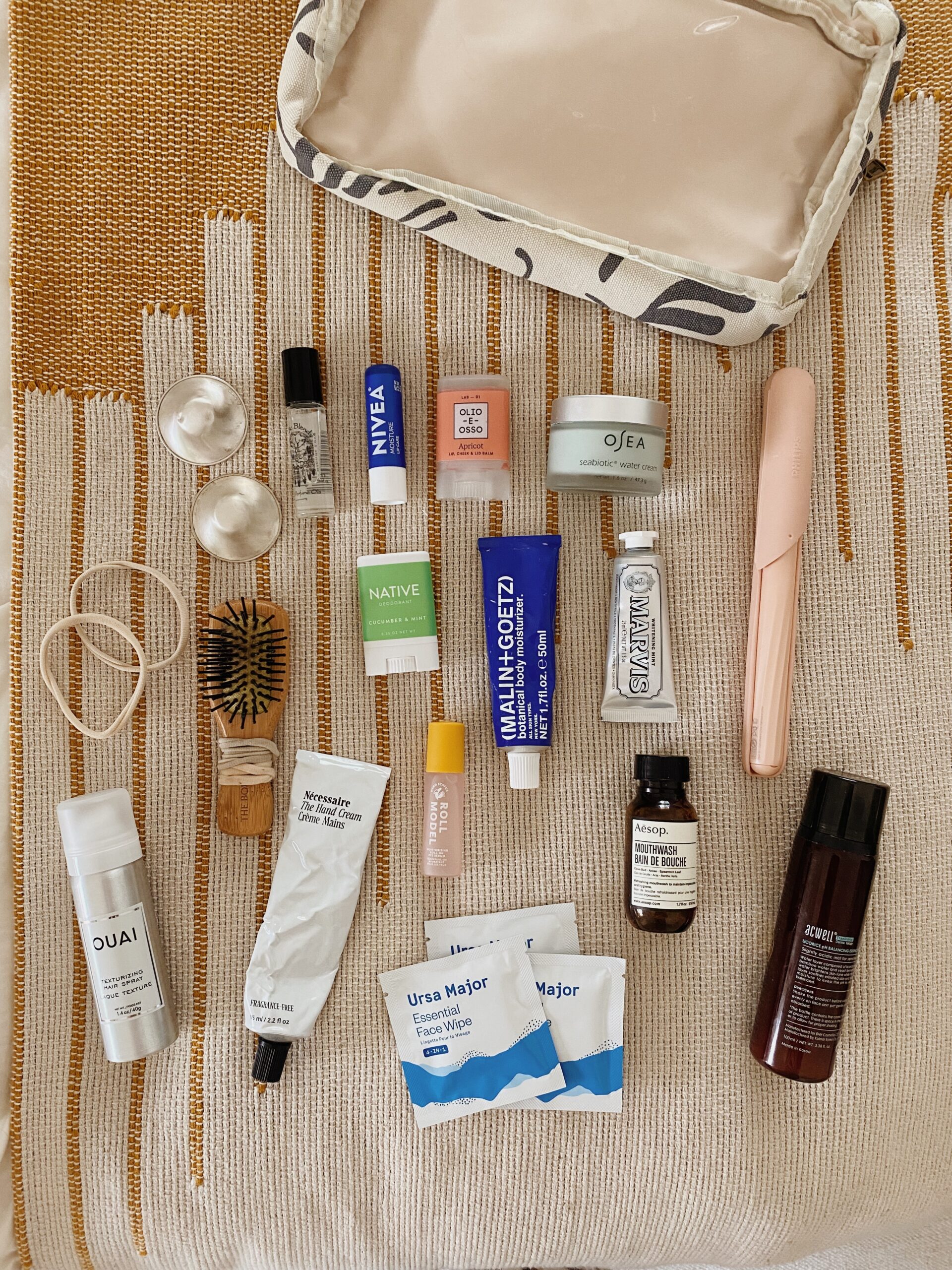 my toiletries
again, with my focus on feeling as good as i can but not overdoing it either — i brought some things like an eye roller to feel less puffy, hand cream, a face mist that feels really nice on, dry shampoo, my favorite cheek/lip stain that always makes me feel a little more put together and my favorite roller perfume.
face wipes and other travel sized products and my silver nursing cups i used last time. i don't know if i was just lucky, but i wore these constantly for the first couple weeks or month and i never had nipple pain at all. i literally nursed all the time and never even used a nipple cream. so for me, they are a must!!
links for almost everything, the stuff that i didn't link were just hotel products i hoarded.
sources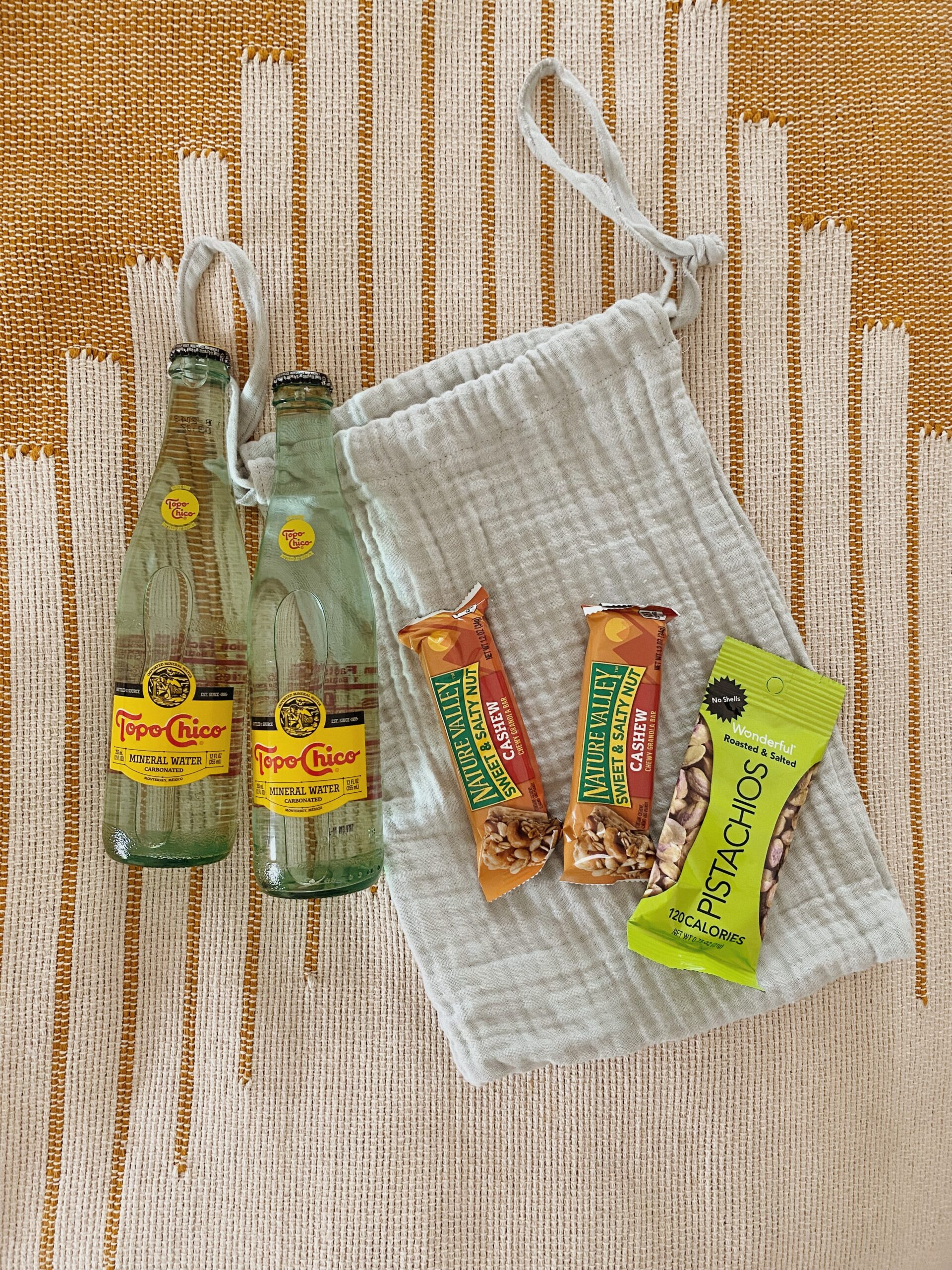 snacks
also if you know me, you know i can't survive without my sodey (sparkling water) so i'll be packing a few bottles along with some snacks (more than these prob). we are way too into these cashew bars that have been a lifesaving snack during my GD because i don't spike and some pistachios.
sources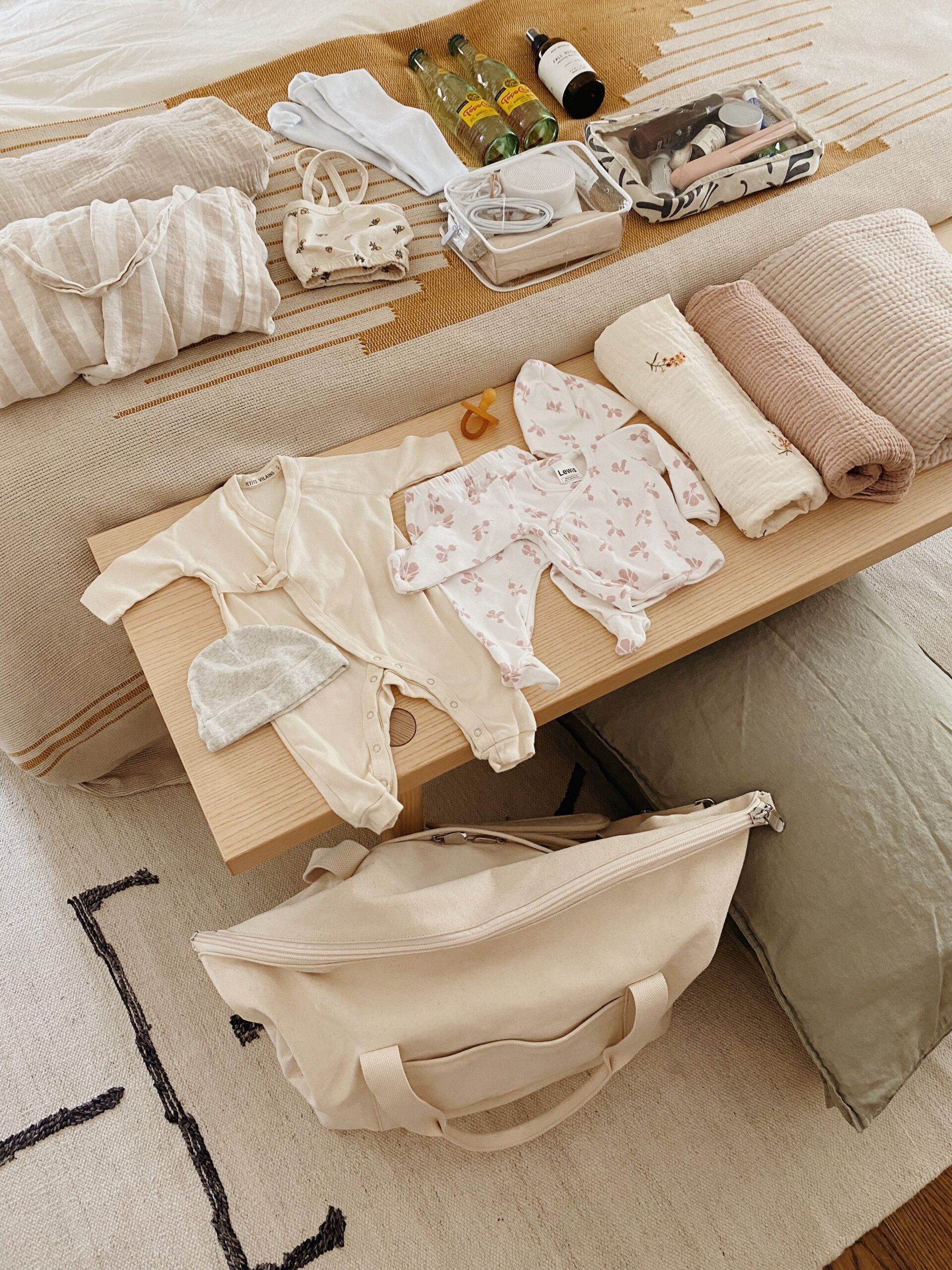 PHEW i believe that's it.
i may also pack my ipad, just for facetiming or in case whats on tv sucks. we aren't really allowed a lot of visitors so it might end up being lonely depending on how long i'm staying and how sleepy baby is!
and for first time moms…
things you don't need to pack:
diapers, formula, mesh underwear, binders. all of that stuff is free! you could bring your own if you wanted of course but i won't be.
things i'm debating bringing, but will probably skip :
breast pump (i believe last time i used the hospitals to help start my milk, it could be beneficial to bring mine but it just seems like more to schlep)
c-section recovery things i got some things this time around like a belly binder but i think i'll just end up using the hospital stuff until i get home. i'll share more on the recovery stuff i've gotten later!