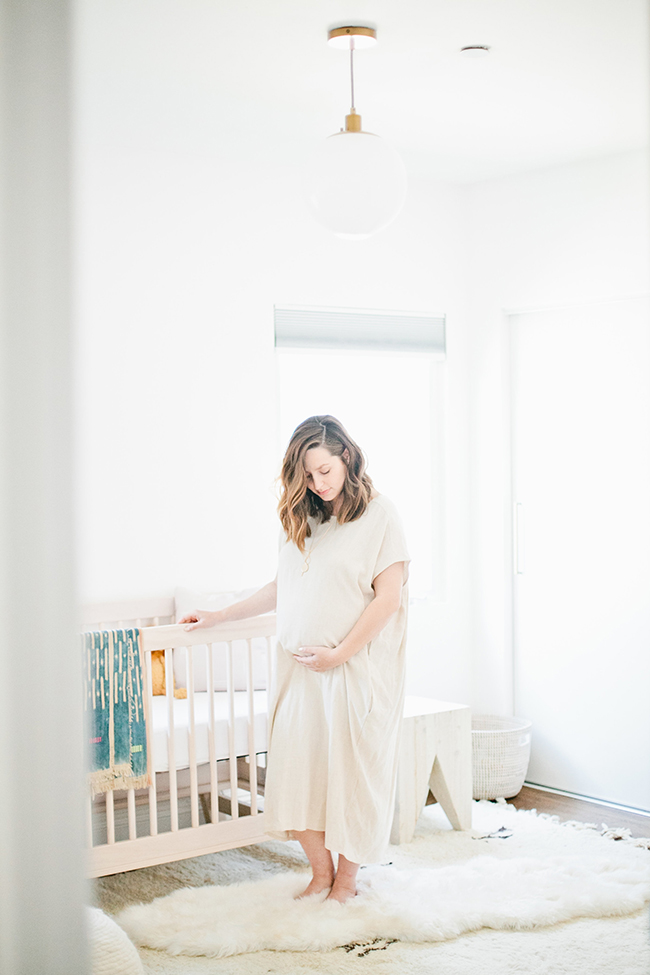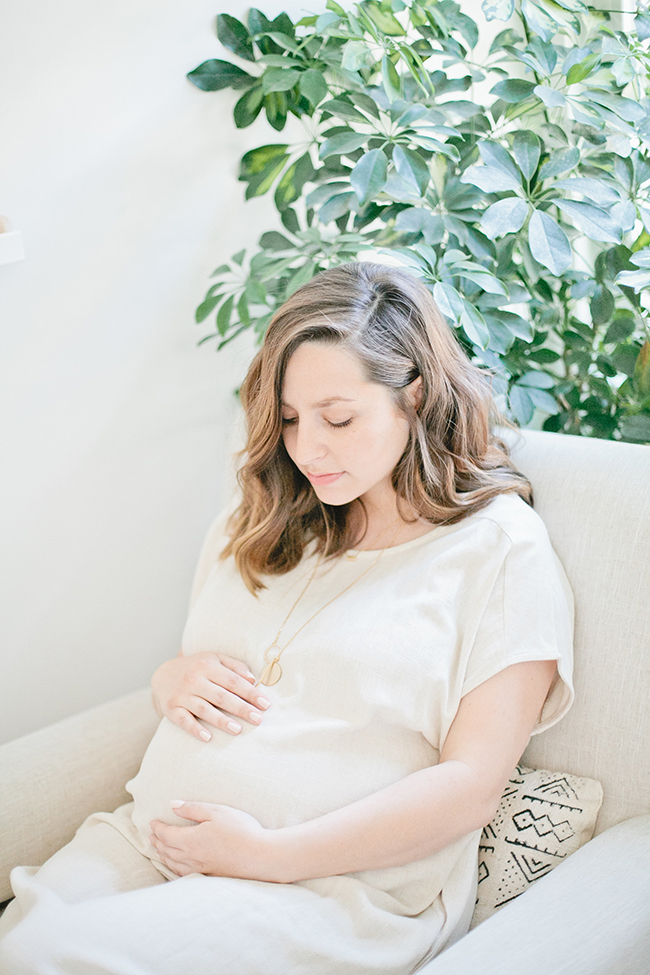 i wasn't sure if i really wanted maternity photos taken or not — but i read and heard a lot of people say that it was a nice memory to look back on later and to just do it — and it turns out i'm glad we did. years from now we can look back on these and remember being young and cute and non parents.

we had megan welker take these and her photos are so dreamy! i love them so much. the day she was on her way over i felt horribly big and uncomfortable and wanted to bail so badly, but you can't tell from the photos luckily.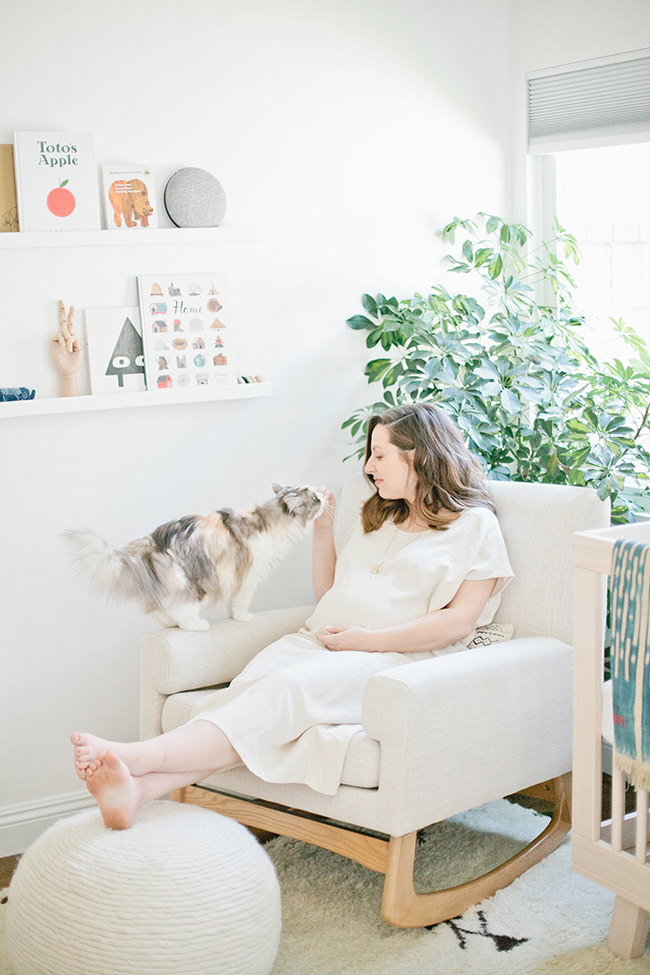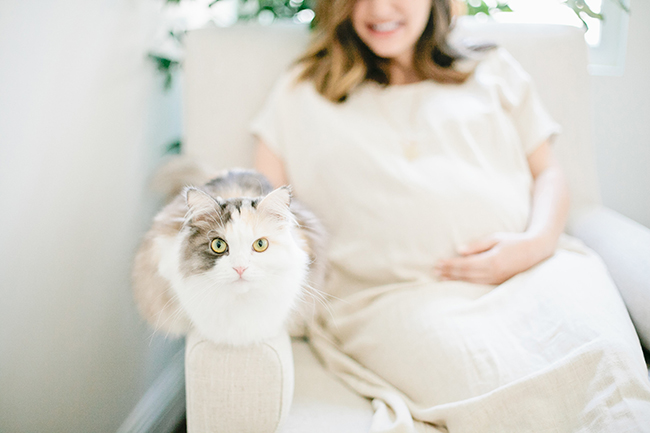 of course rocky wanted to model.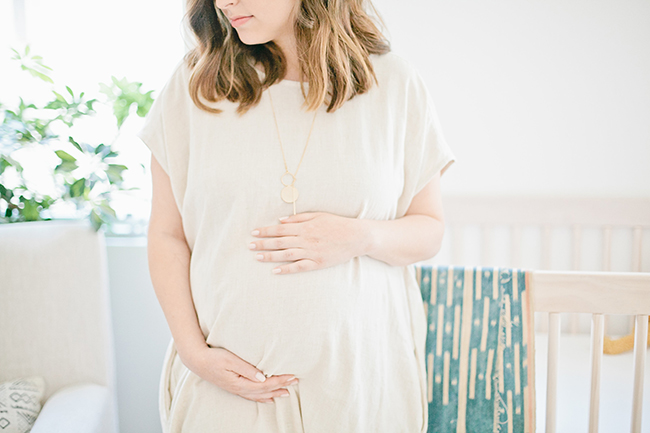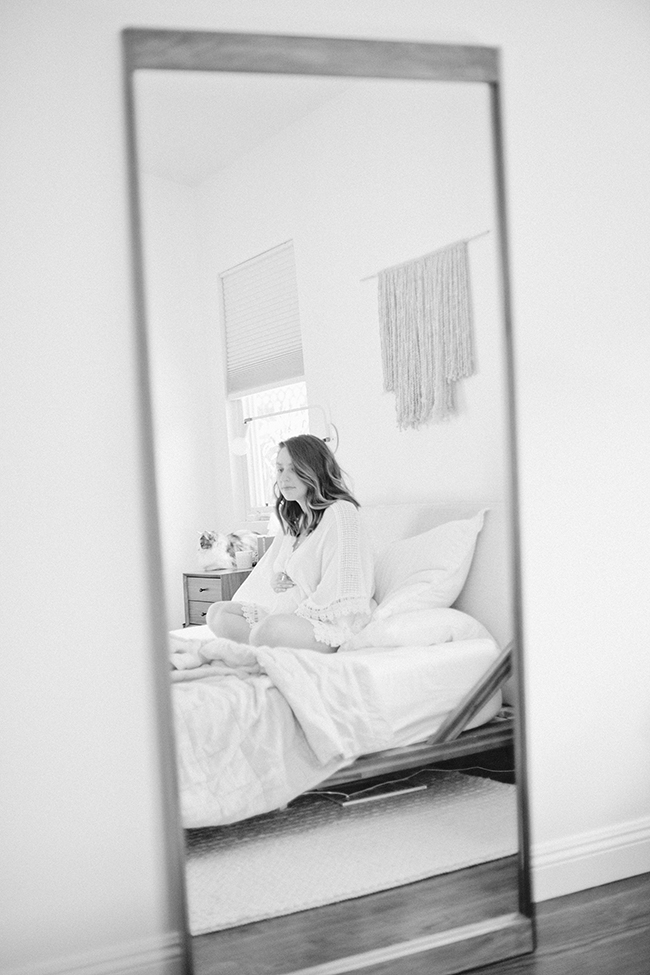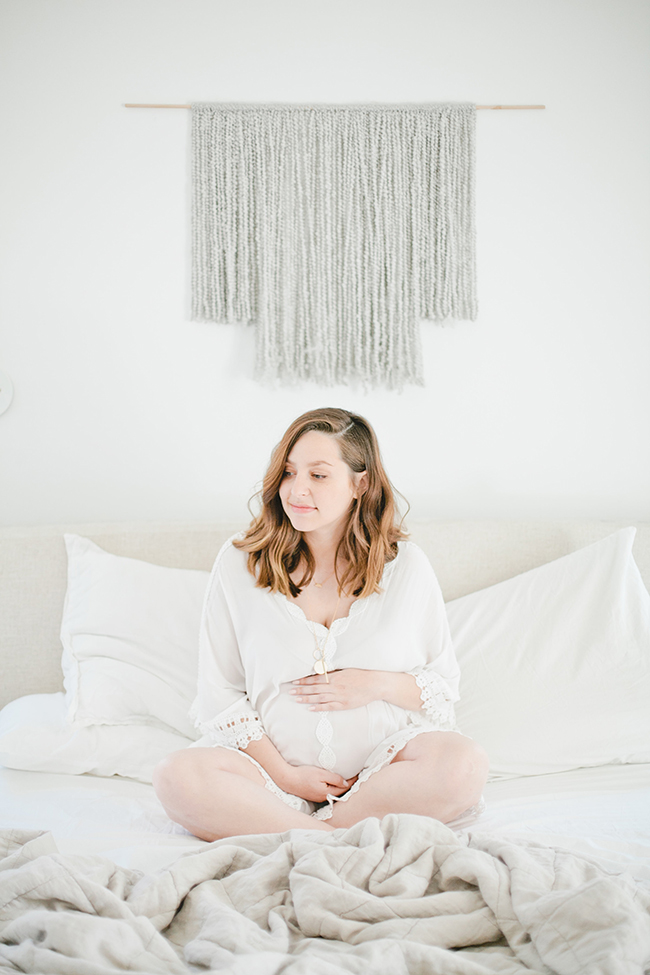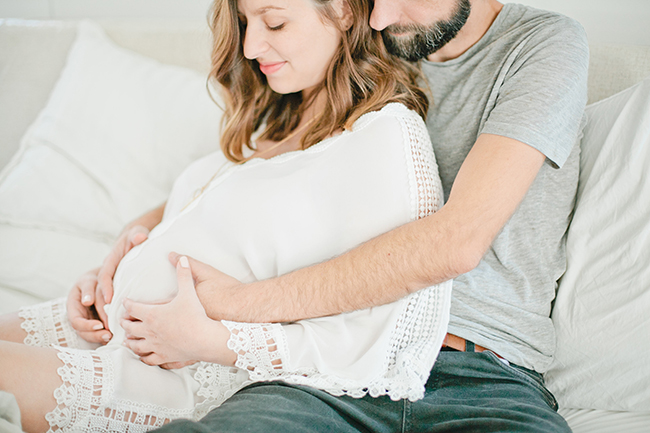 gid definitely got sick of doing the "dad to be pose" where we both touch and look at my bump…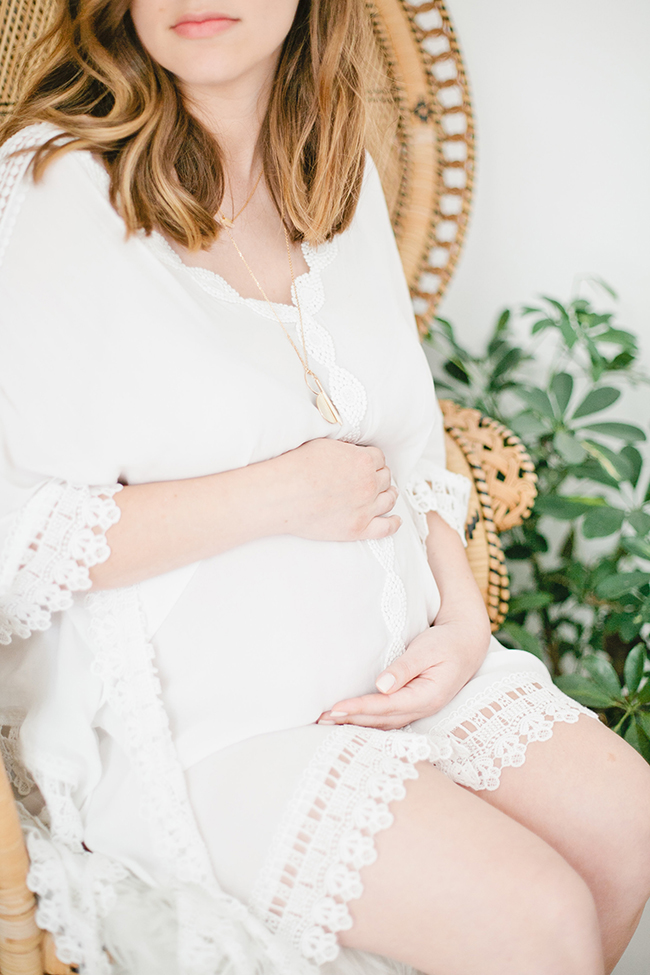 i clearly was fine holding it in every shot.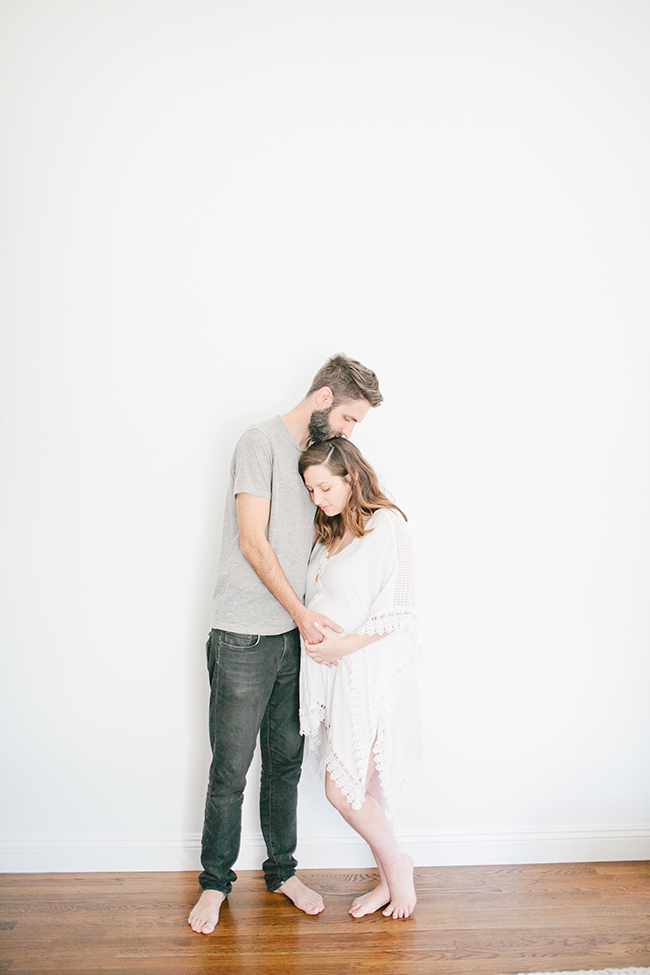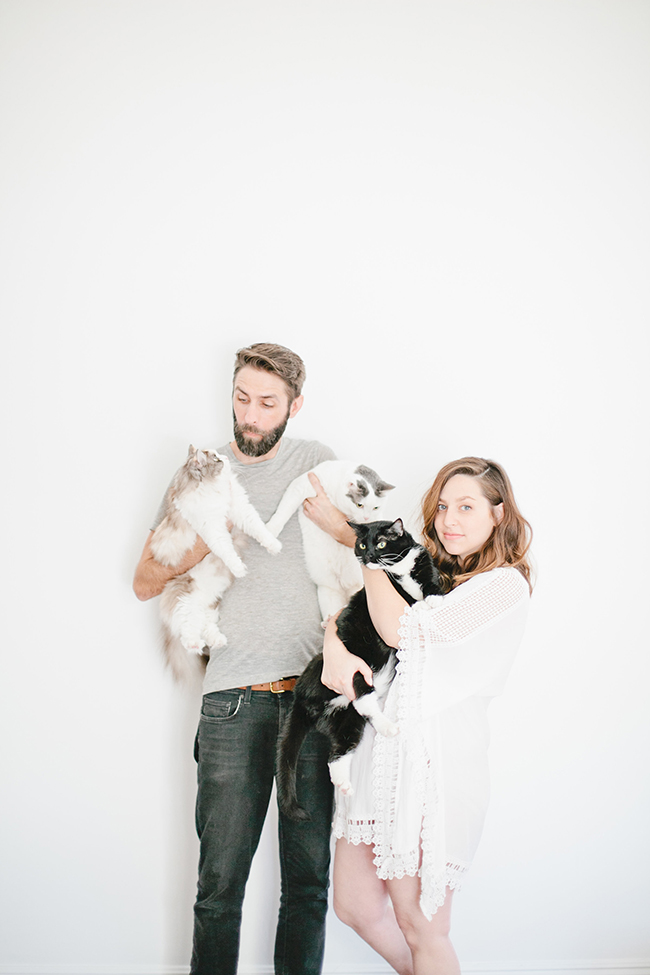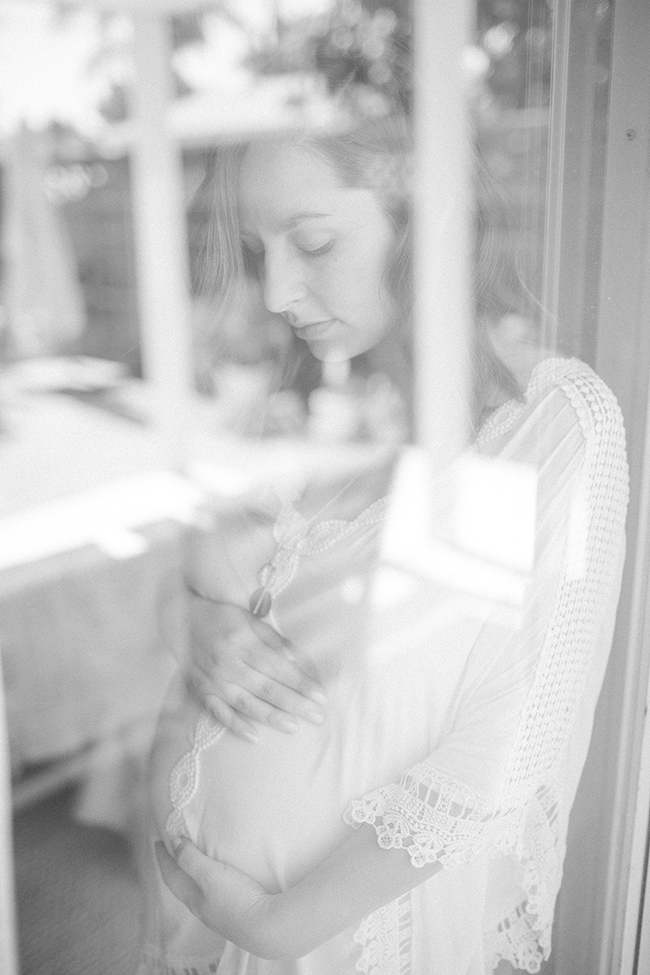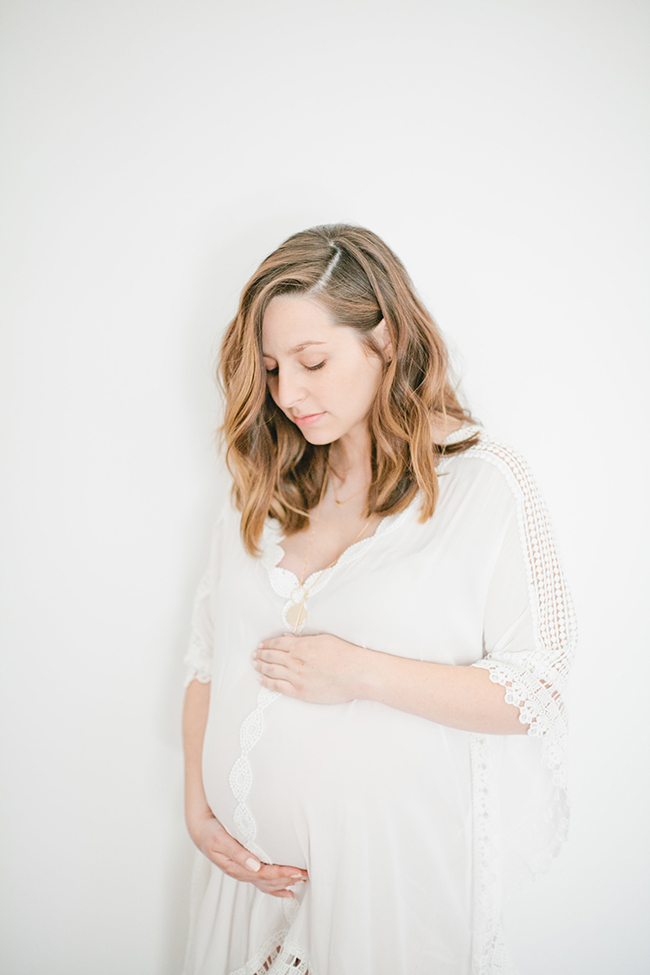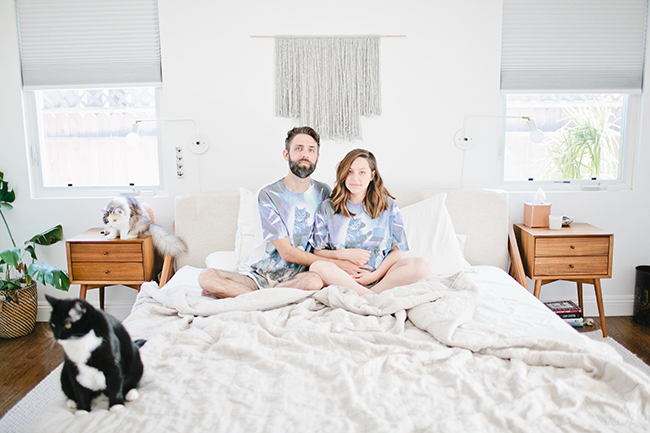 we won these matching shirts at a wedding and the day before our shoot i said "gid lets wear those shirts with no pants." was not expecting him to say yes, but oh man i am obsessed with this photo. we used it for our thank you cards and i kind of want to frame it too.