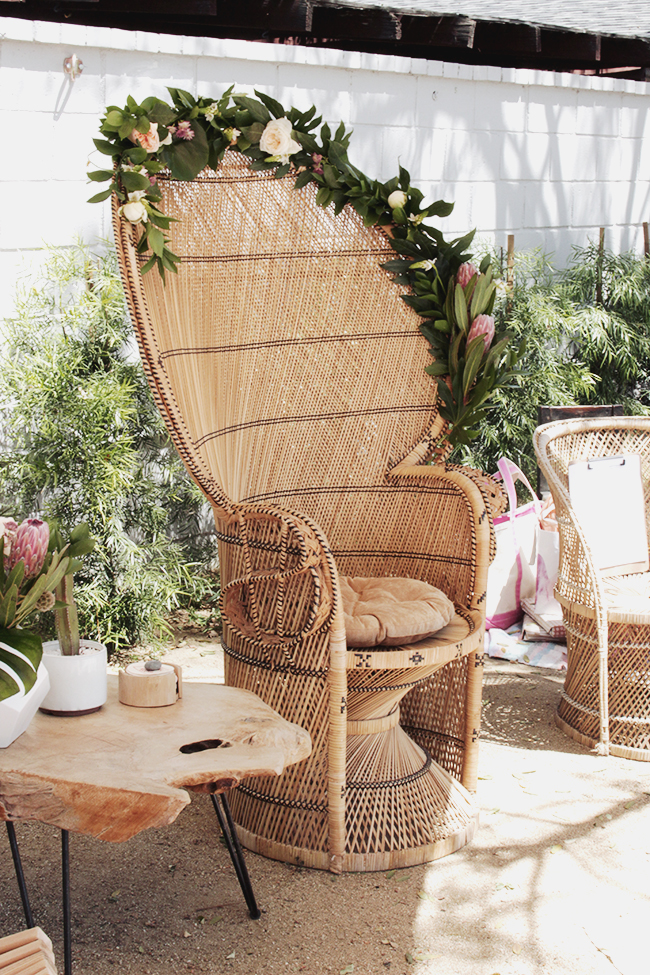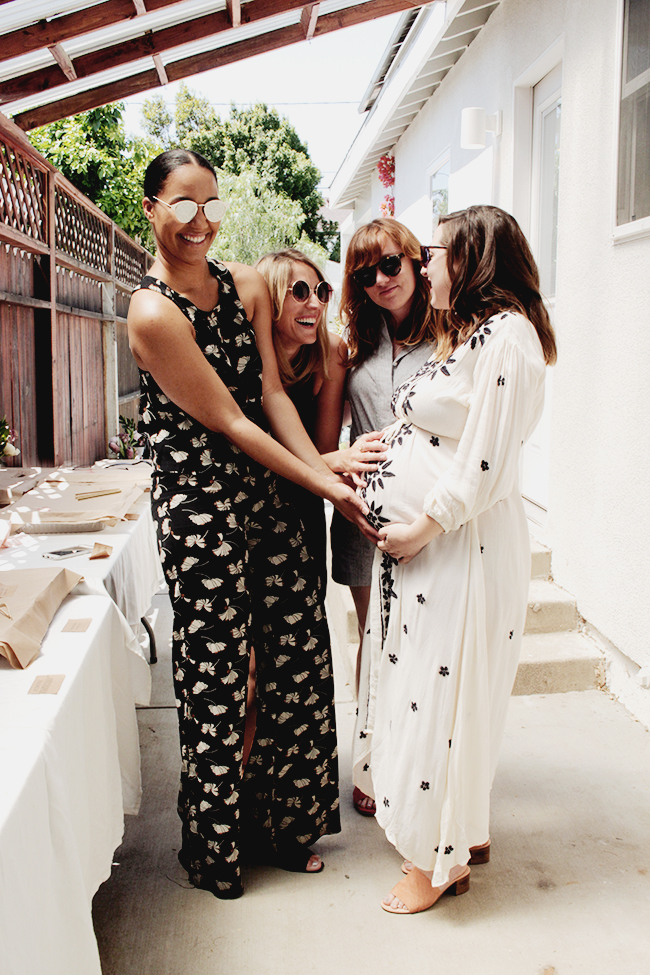 i had my baby shower a couple of weeks ago and it was sooo much fun. it was so nice to have something fun to look forward to that didn't include anything besides friends and eating and celebrating (a nice change of pace from newborn classes and stroller shopping and crib assembling and all that boring baby stuff you have to do)
my best friend and my sister in law set it all up so pretty and bohemian and i got to just come out to my backyard and see it all! very exciting for someone who is perpetually controlling everything. unfortunately it was super hot that day (and like, only that day) so everyone was trying to hide in the shade or under the parasols we actually had leftover from our wedding.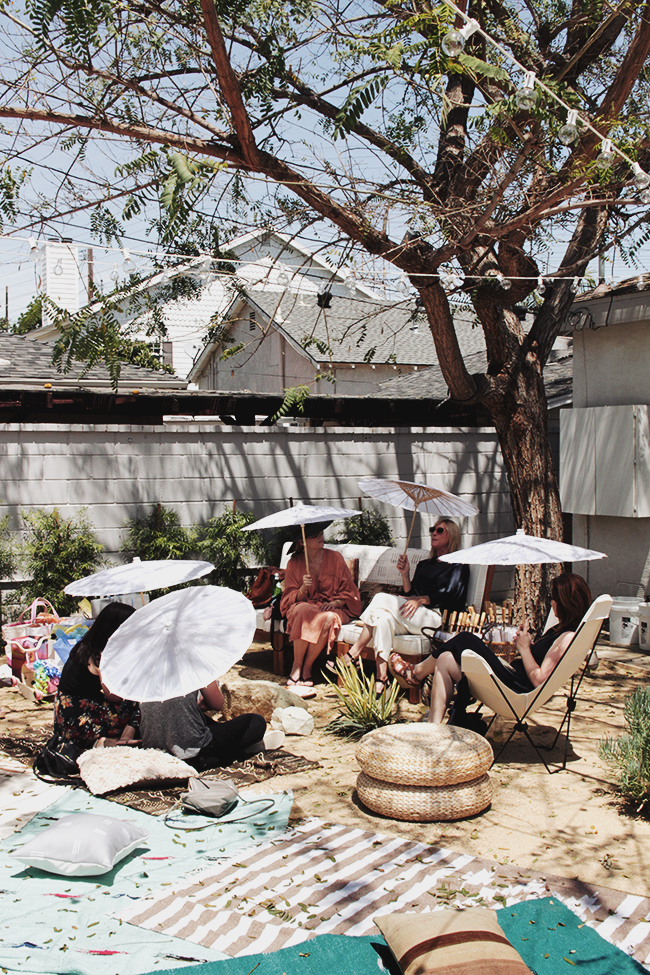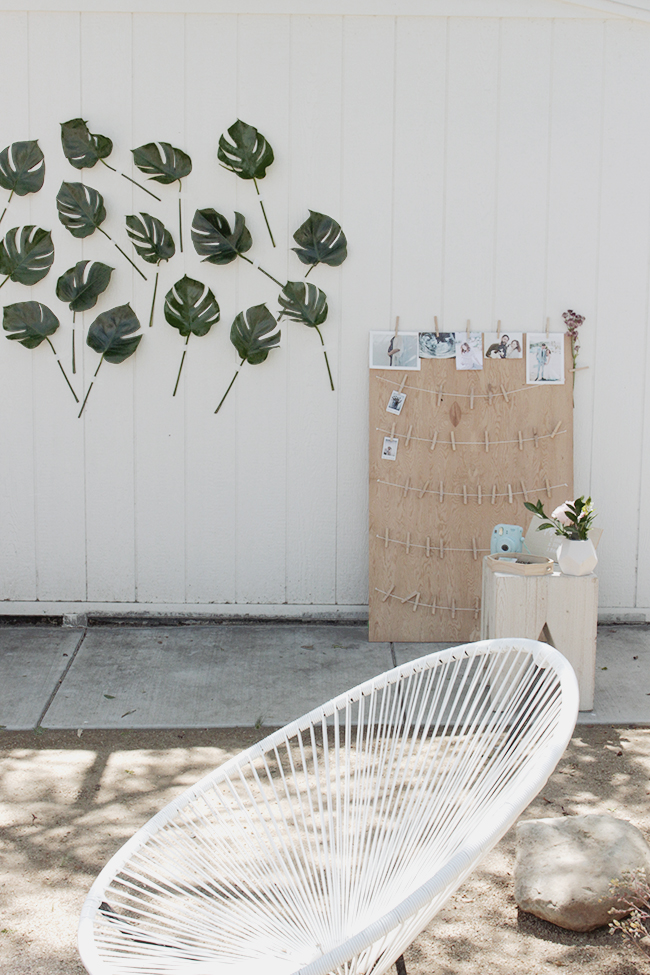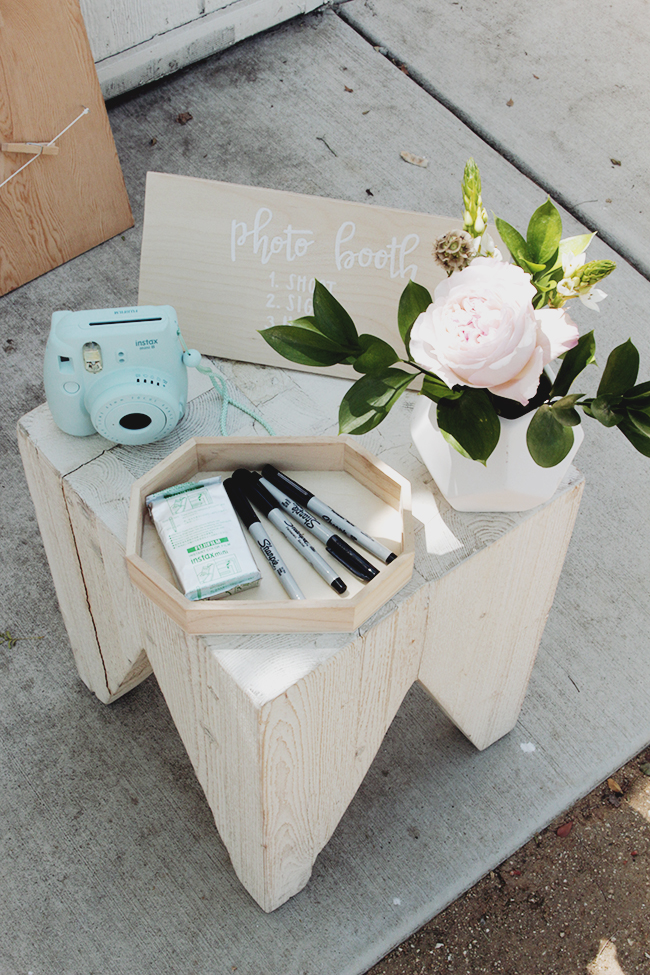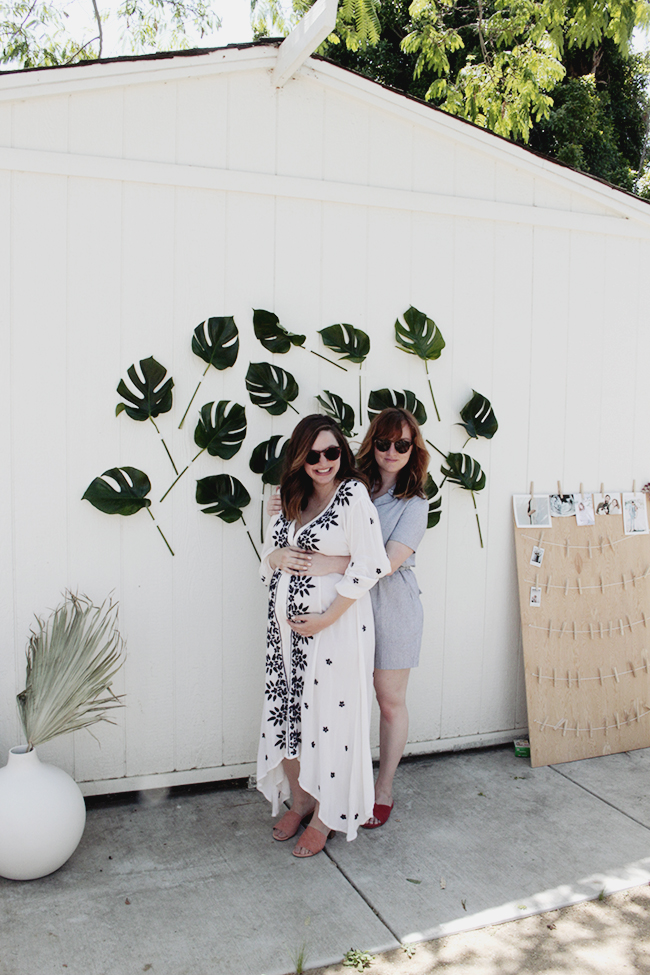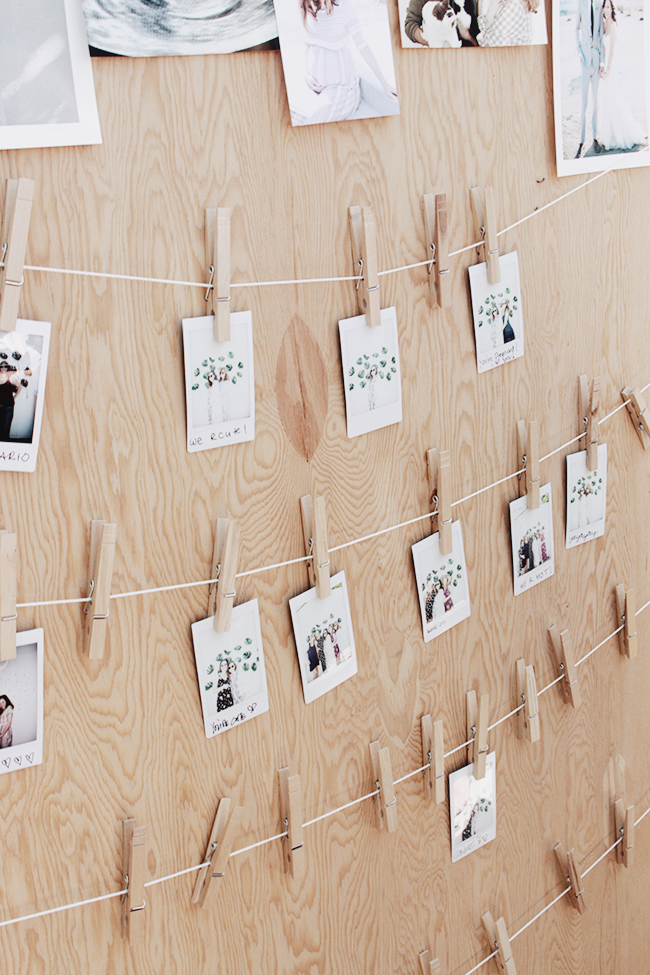 they set this cute photo booth up with a polaroid camera and everyone signed their photos for baby arlo so i get to keep them in a memory box for him. so cute. all the flowers and leaves were sent by flower muse and looked sooo good.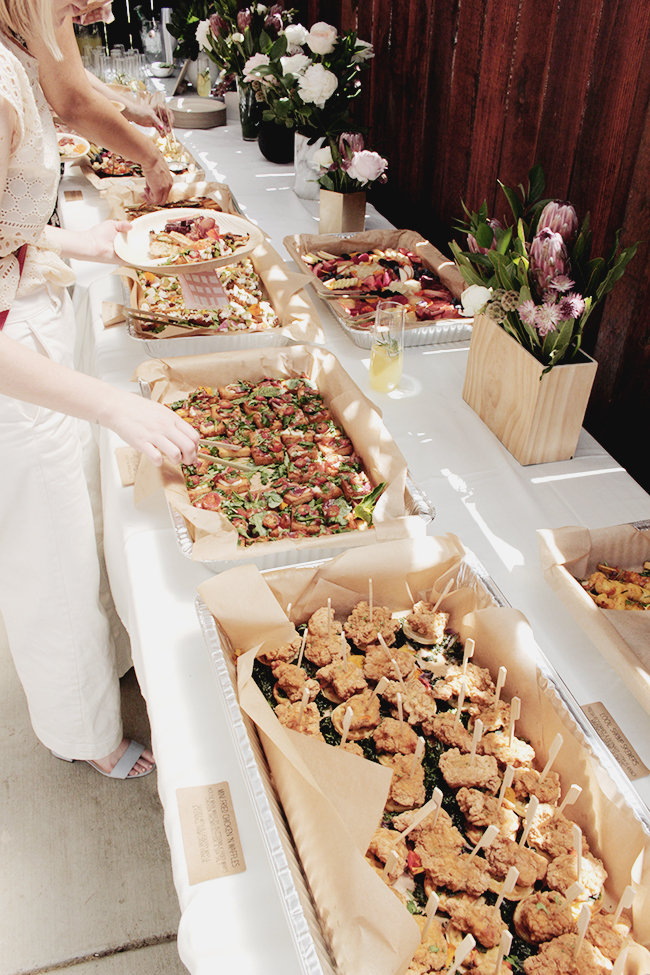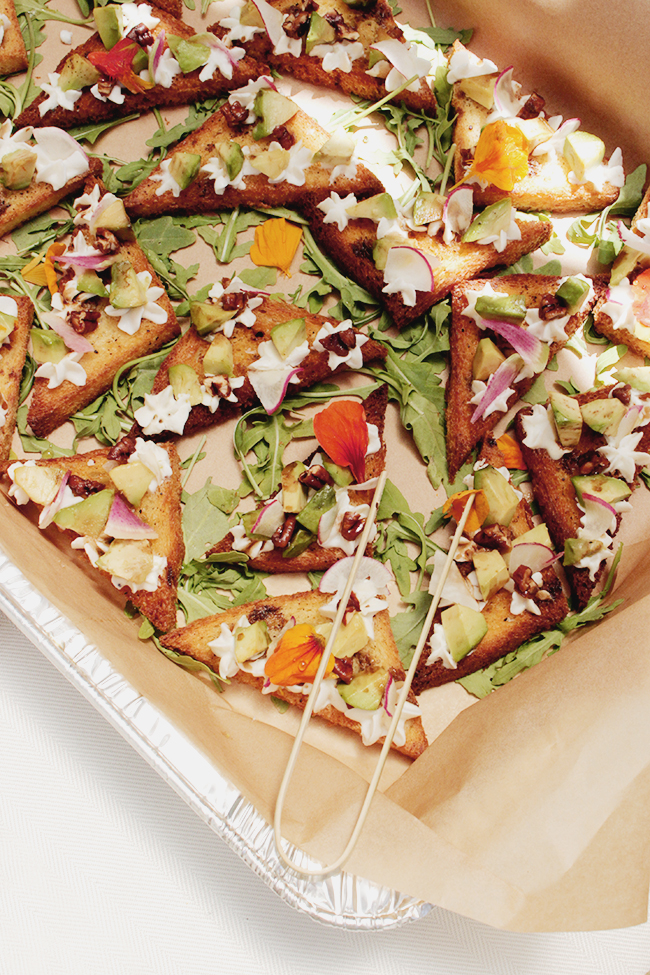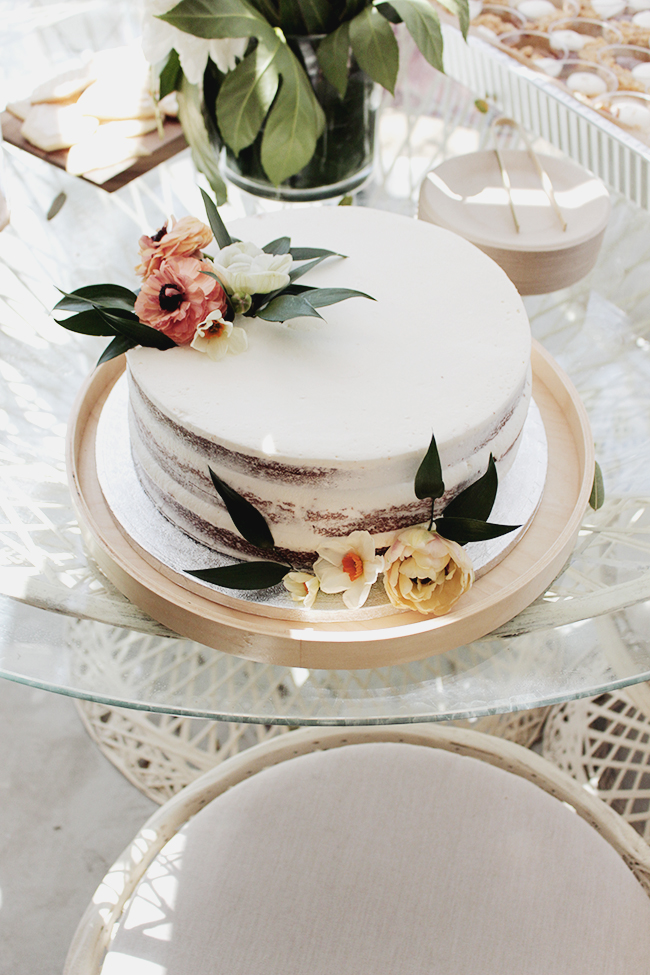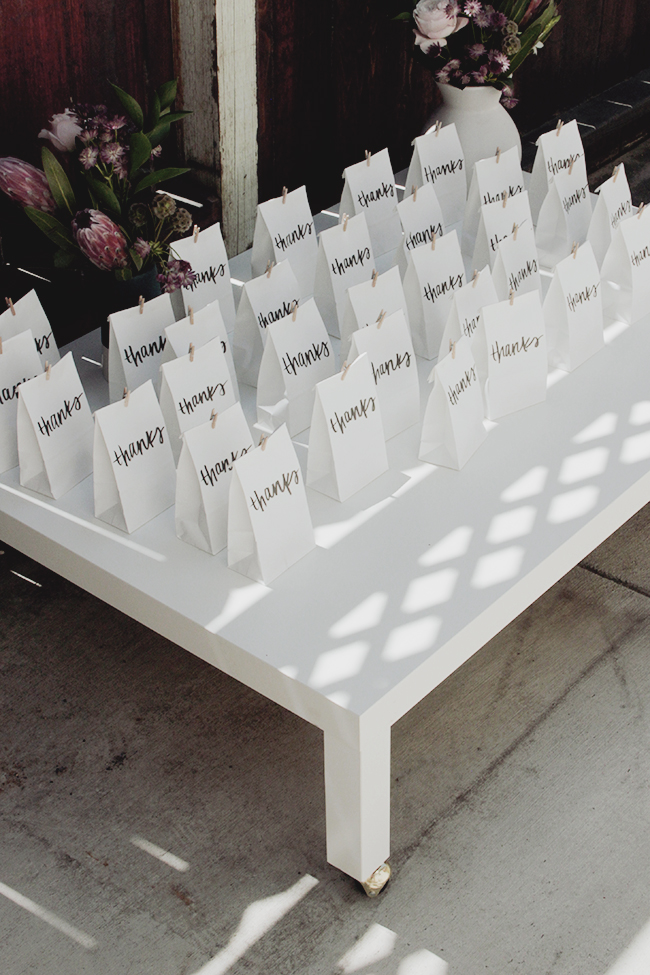 they setup this super cute onesie decorating station for everyone to iron on little sayings, i LOVE them.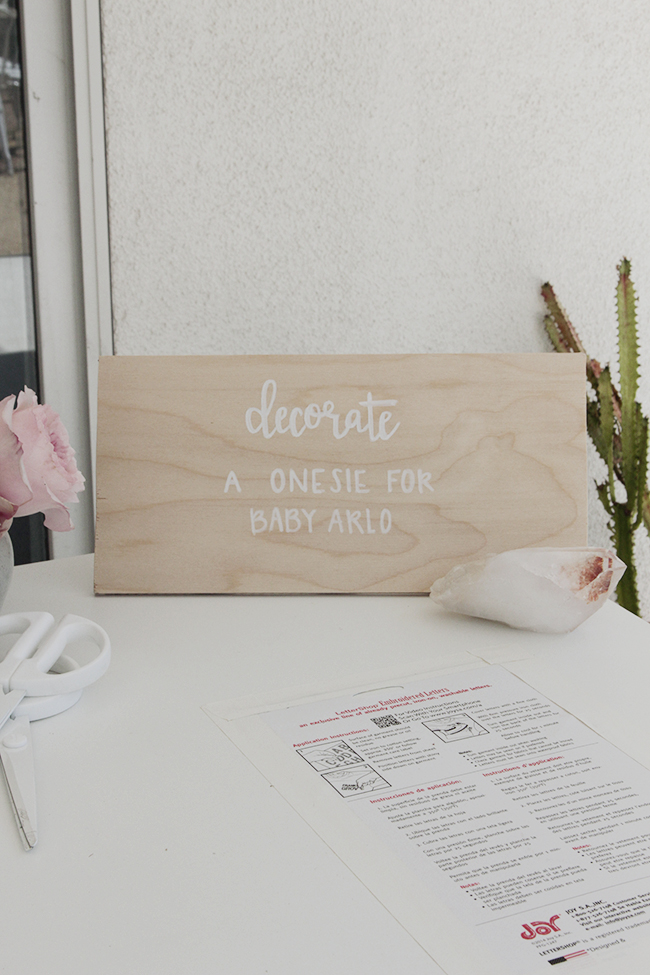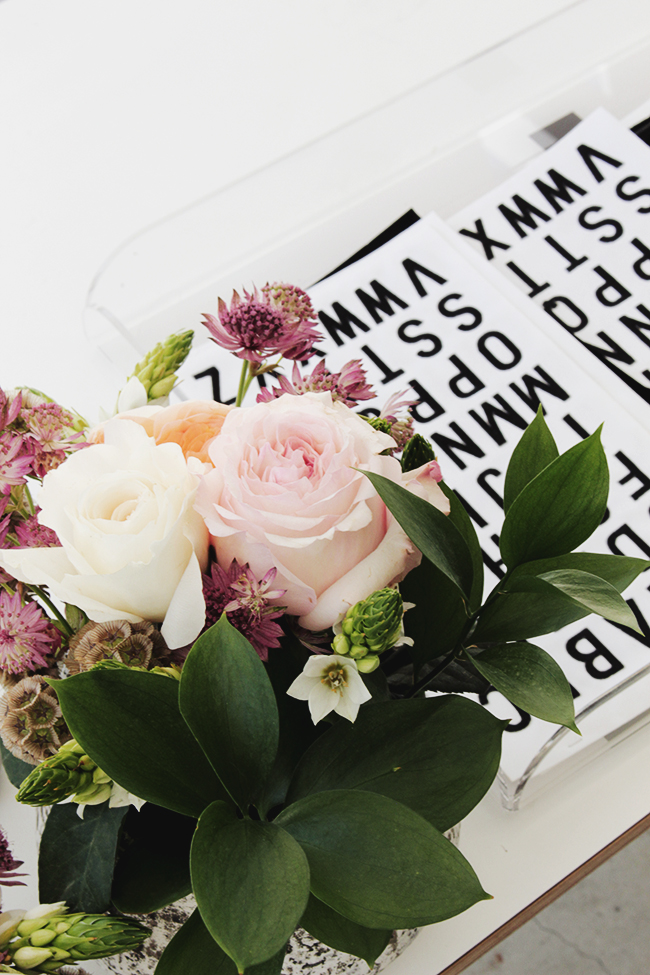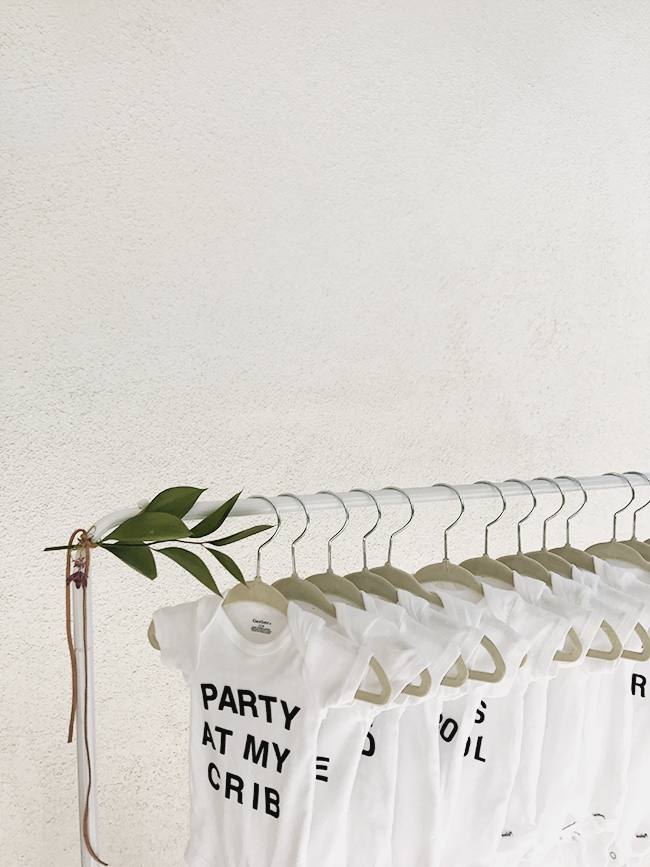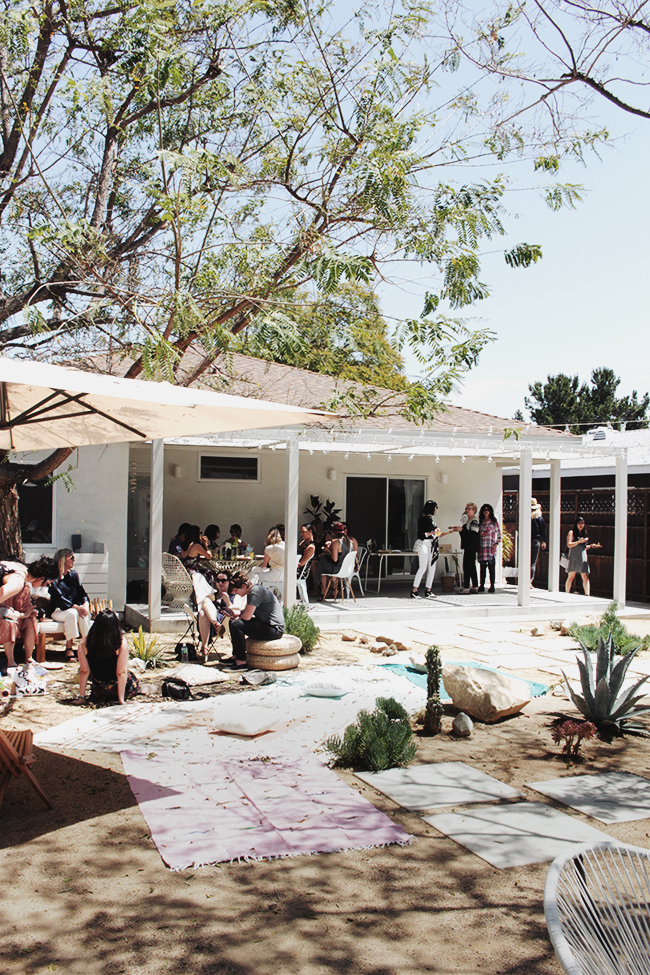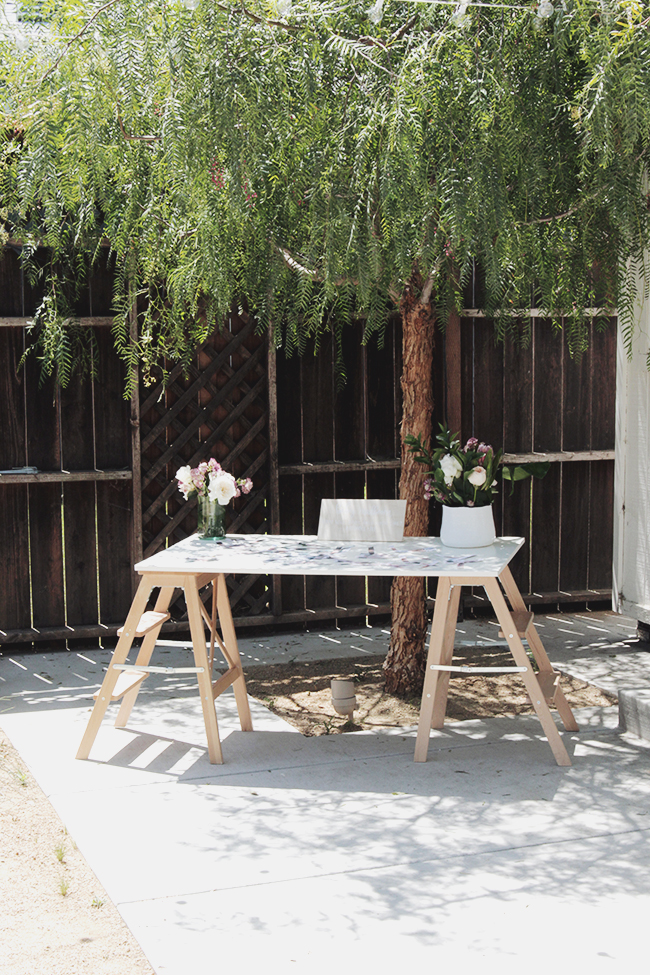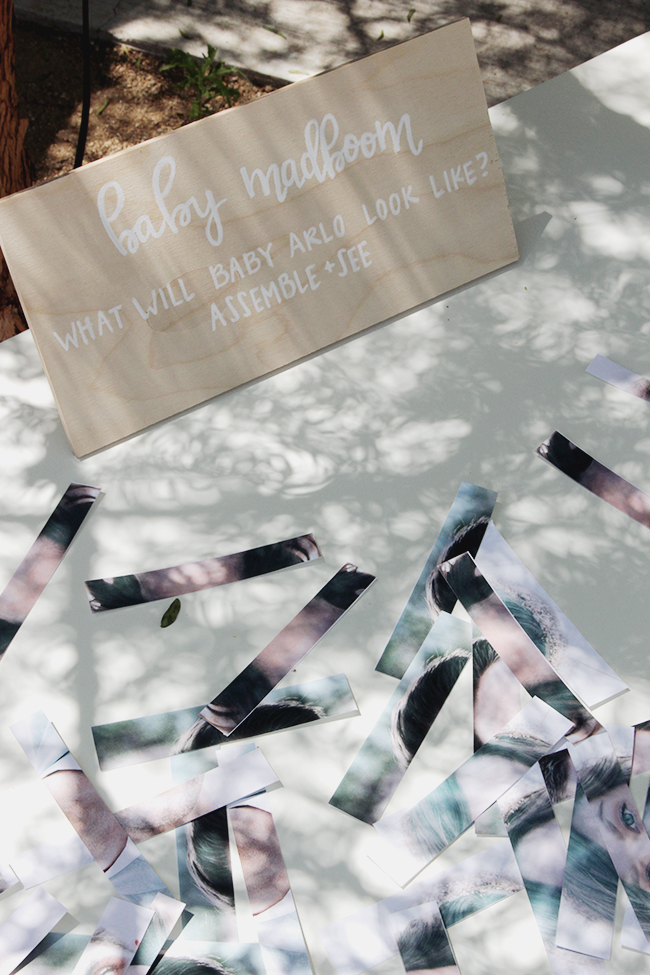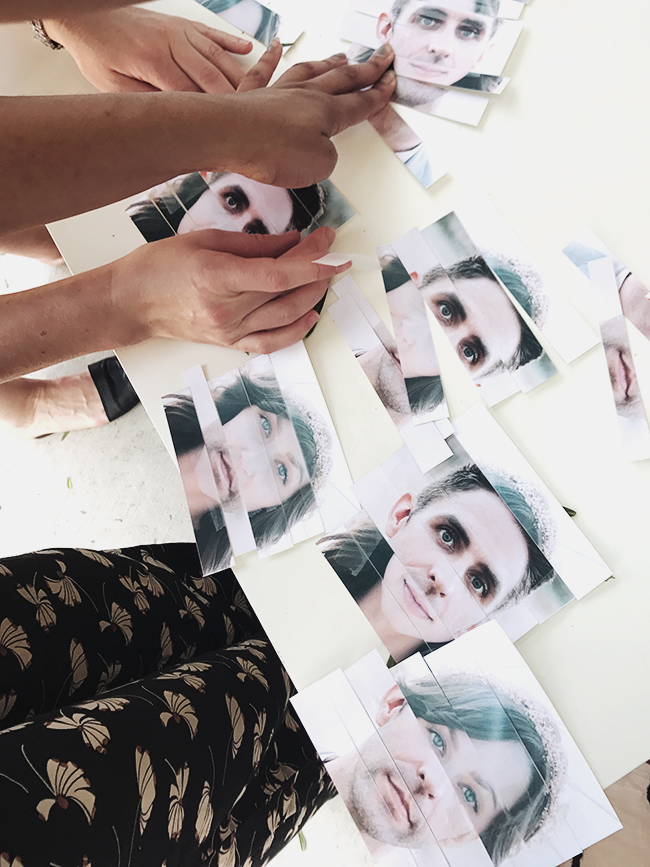 and this little station for taping together photos of us — crossing my fingers baby looks nothing like these creeps.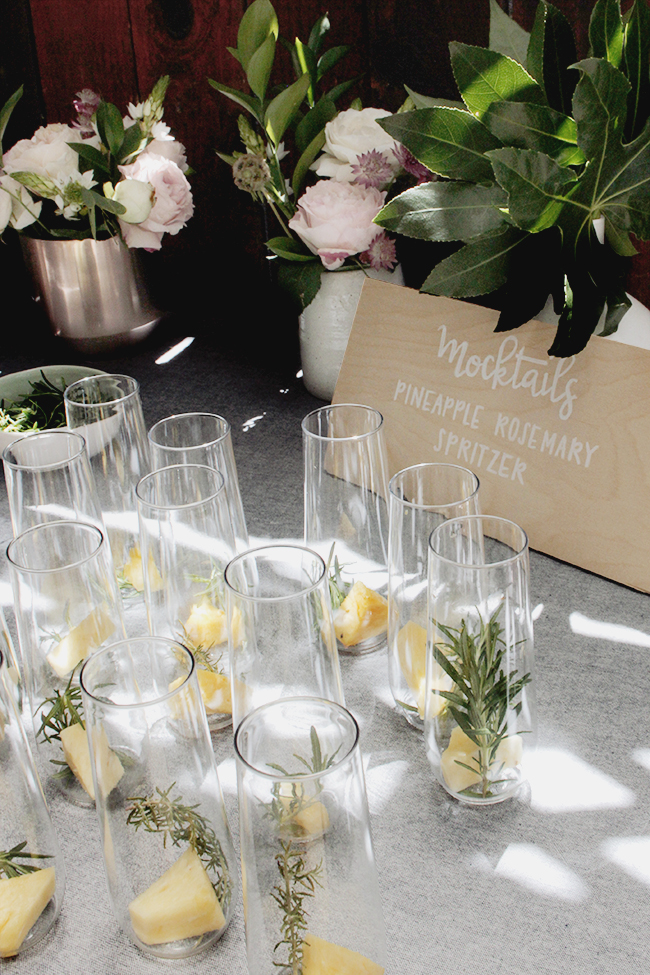 they made these mocktails, they were sooo delish and perfect for the 90 degree heat.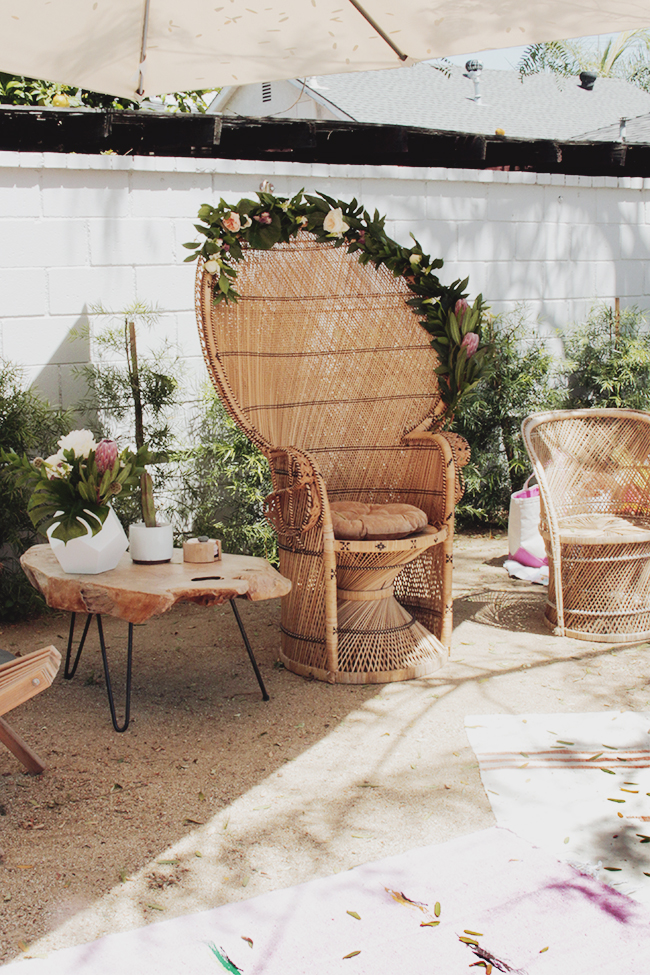 my best friend also did a video of gid answering questions, and had me try to match them like the newlywed game and then i sat on this lovely throne to open gifts at the end. it was definitely a day i will cherish always.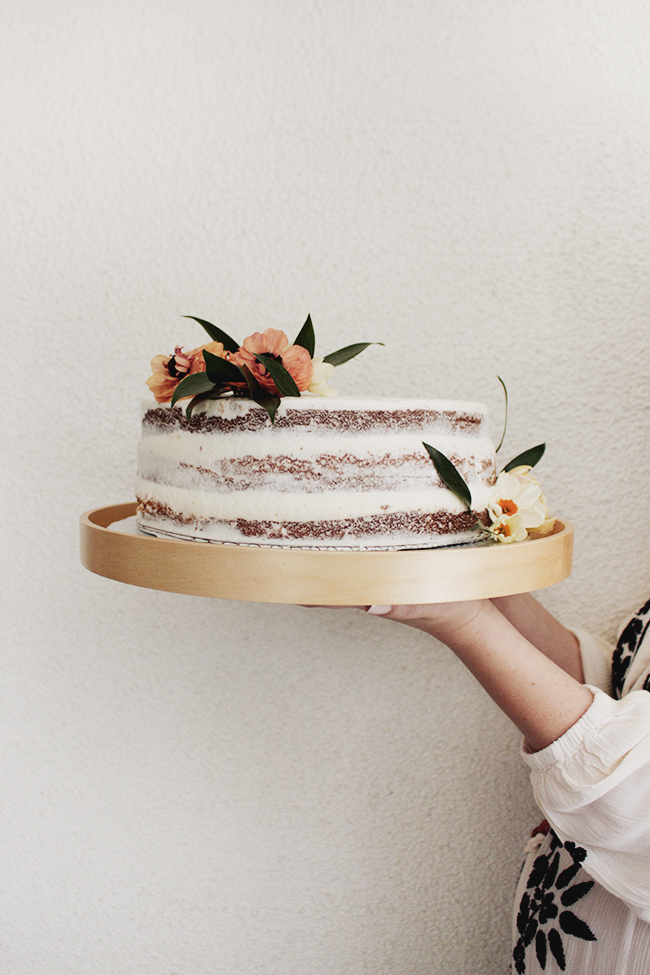 SOURCES