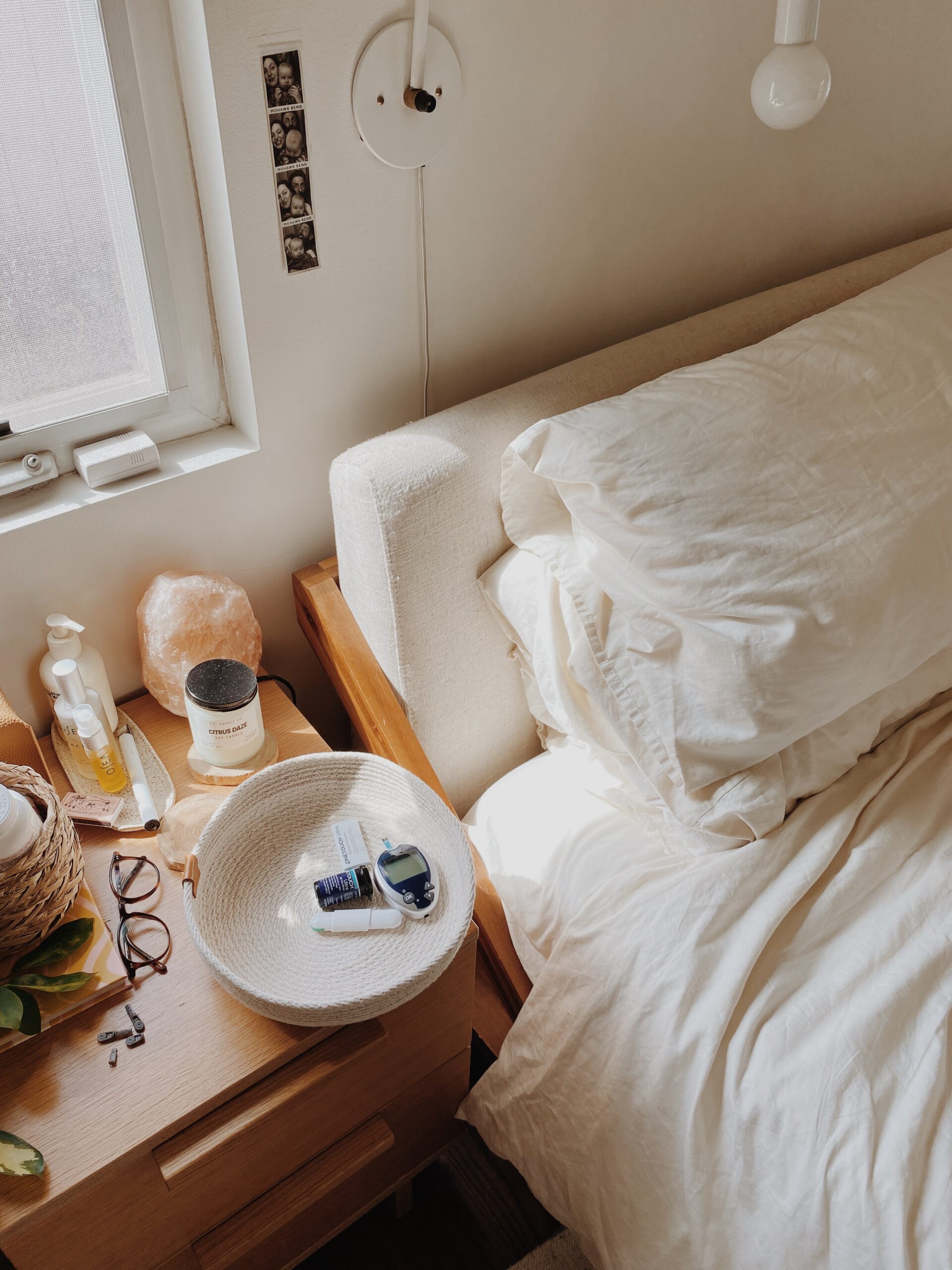 i am no expert in diabetes, but i've been dealing with GD for a couple months now so i thought i'd share my experience. if you're reading this, it might be because you just got diagnosed with it too! at first i was at a complete loss, but a few weeks in you'll get the hang of it.
i'm relieved that my OB didn't test me until later in my pregnancy because by the time i was diagnosed with it, i only had a little to go in my pregnancy. i feel for the people having to deal with this everyday, it's a lot of work, for me anyway!
my new diet
i have been able to control my blood sugar numbers with diet alone so they didn't need to put me on insulin, but i've had to make a lot of adjustments. while i was super bummed about the diagnosis, i am trying to focus on the positive and probably gaining a lot less weight in the last few weeks than i would be if i wasn't so conscious of what i was eating (i've actually gained only about half what i did with arlo and more importantly i am waaaay less swollen than i was last time too).
they also have me eat 6 times a day, which i'm not used to– i'm not much of a snacker and now my body craves food like all day long so i'm a little worried about how hungry i'll be PP!! :/
when i first started my diet, i was eating basically no carbs until i met with the nutritionist at the doctors office and she said to incorporate carbs back into my diet. my general rule is for half my plate to be non-starchy veggies, a quarter protein and a quarter starch.
whole wheat versus white flour is what i'm supposed to eat, but i've also done a lot of gluten free stuff because it's actually way easier to find GF products than whole wheat! gluten free products have come such a long way, some things i've gotten i can't even tell are gf!!
everyone is different, so things that make my levels spike might not make someone elses. i seem to spike from syrup but surprisingly not too bad from white rice and the occasional white flour carb (although i've obviously limited it). you gotta just experiment and figure out what works best for you.
basically i try to incorporate protein into a lot of what i eat, so i add a lot of peanut butter, greek yogurt or hard boiled eggs to my diet.
what i eat in a day:

early breakfast
normally i like to eat breakfast a little later in the morning, but the nutritionist has me eating early now. so now i eat with arlo before we walk to school together, and i usually have one egg and one piece of whole wheat toast. in the picture i have fruit, but because fruit is starchy i now wait on that till my post breakfast snack.
post breakfast snack
if i'm still hungry (which i always am right now), i'll eat more egg lol with some fruit. sometimes i'll cheat a little and eat something carby.

lunch
if i'm cooking for myself, i'll usually eat the same few things for lunch.
some things i eat often:
veggie burger (i like the california dr pragers ones) on a bed of arugula with some veggies and frizzled shallots
a piece of salmon with veggies
salmon hand rolls with cucumber, avocado and a little brown rice on nori
omelettes with veggies
i make a lot of greek yogurt sauce– i'll mix greek yogurt with lemon juice, dill, garlic and salt/pepper and it's really good and tastes good with almost everything and another easy way to incorporate protein.

snack
the afternoon snack is the most boring. usually it'll be hard boiled egg, some apple slices with peanut butter, some cucumber with hummus, or some tortilla chips with greek yogurt and lime juice.
i've gotten so bored of hard boiled eggs i'm always dressing them up in different ways. my go-to is a little splash of olive oil with dill and sea salt, but sometimes i'll do soy sauce or chili crunch.
sometimes i'll drink a protein shake, i bought some of these fairlife ones but i only like the vanilla flavor. the other flavors taste too artificially sweetened.
i also love these cashew bars! they don't seem to make me spike so they're easy to carry in my purse if i need a snack while i'm out.

dinner
i realized all these photos are chicken dishes haha — i swear we've eaten things besides chicken, but we have eaten quite a lot of chicken (so much so that arlo has said CHICKEN AGAIN? haha).
sometimes i'll make pasta– i'll use whole wheat pasta or a GF option like capellos or hungry root's veggie pastas (they are legit so good. we've had the cauliflower and the red lentil and loved both). i liked banza too but not as much as the others.
my basic rule that the nutritionist has me follow is to have half my plate veggies, one quarter protein and one quarter can be starch. if i'm going to eat something not as healthy, i'll just make sure i'm eating lots of salad, etc and i'm usually ok!

dessert
my fasting numbers when i first woke up were high for a few days, so the nutritionist told me to eat my dessert as my final snack before bedtime. i usually like to eat dessert right after i eat so it's not ideal, but getting to eat dessert has been pretty cool.
i eat A LOT of justin's dark chocolate cashew cups, they are so expensive but they are sooo delicious and easy to eat sitting in the corner of the kitchen in the dark before bedtime lol.
other stuff i've had good luck not spiking with — hungry roots almond chickpea cookie dough (i love it raw but it's even better baked) use code MOLLY, simple mills cookies, yasso greek yogurt popsicles. anything with almond flour or dark chocolate seems to be ok for me!

the monitoring
at first we were doing four finger pricks a day and it was a nightmare. i have really thick skin or something so getting the blood out was a struggle and gid would have to prick me over and over and over sometimes. it was not fun!
so i asked my dr if i could get a prescription for the continuous monitor instead, which she was worried would be super expensive but luckily it wasn't too bad. it's called the freestyle libre 2 and it's $35 for a sensor that lasts 14 days.
the test strips and lancet we used originally weren't even covered by my insurance so it was equal!
the app can be very annoying because it will beep a lot if your blood sugar gets low in the middle of the night, but i started closing the app at night if i know i might get low lol. otherwise i'm soooo glad i switched. absolutely worth it!
some q&A
what's the first meal you're going to eat post GD?
i really want a greasy brioche breakfast sandwich, a big cinnamon roll, a bagel with gravlax and capers, and a hamburger and fries hahaha. i haven't been thinking about this at all lol. i actually made a list of everything i want and this is just a few things i thought of quickly hahah.
did you have any idea you'd have GD?
nope! i was confident i would pass the three hour test because i did with arlo. i was pretty bummed because i do like to eat crap but overall, i think it's been good for me to watch what i eat in my third trimester.
how are you feeling?
i feel good! i don't feel any different besides probably a lot better since i eat a lot cleaner than usual overall. i've always liked eating vegetables but cutting out most of the crap definitely does make a difference with how you feel overall.
one night i ate some garlicky white pizza and i felt indigestion all night. i was like OH WOW when you eat crappy you really do feel worse? who knew? so we'll see how i feel when i start eating normally, i might end up preferring to eat well mostly and therefore THIS WAS A GREAT LEARNING EXPERIENCE FOR ME! haha
what's something you can eat that you didn't expect you could?
croissants. that was the thing i was most upset about but if i eat one while doing my 20 minute walk home from arlos school i dont seem to spike!!! wooooooohoo.
fave GD safe foods you've discovered?
cauliflower everything. walking around whole foods after finding out you have to eat healthy is SO MUCH FUN. i couldn't stop buying stuff.
these cauliflower hashbrowns are soooo freaking good (air fry!), i love diner breakfast on the weekends, so i've been making an egg, whole wheat toast, these hashbrowns and a plant based sausage patty and been very happy!!
also, this might be weird but i love these broccoli littles that i used to feed baby arlo and now i want them for myself hahaa.
i've tried a few GF pancake mixes now too, the king arthur was great but had enough sugar to make me spike, so simple mills has been the one i like!
---
i'm just a few days away from being done with my pregnancy and my GD so i'm glad i wrote this before i forgot it all!
if you have any questions, lmk! i would love to help others because i got so much help when i posted that i was diagnosed and it was really great for someone who had no idea where to even begin!