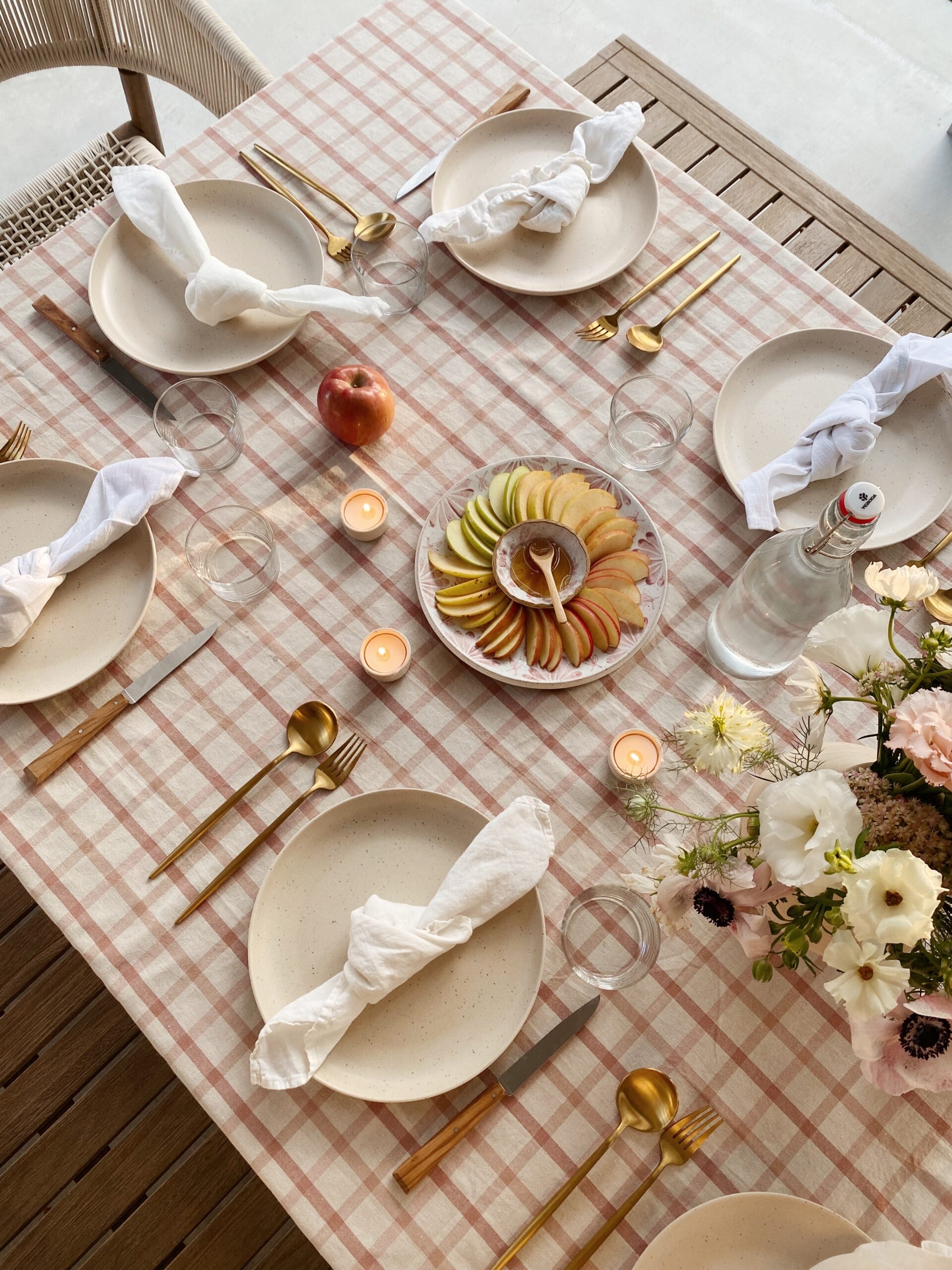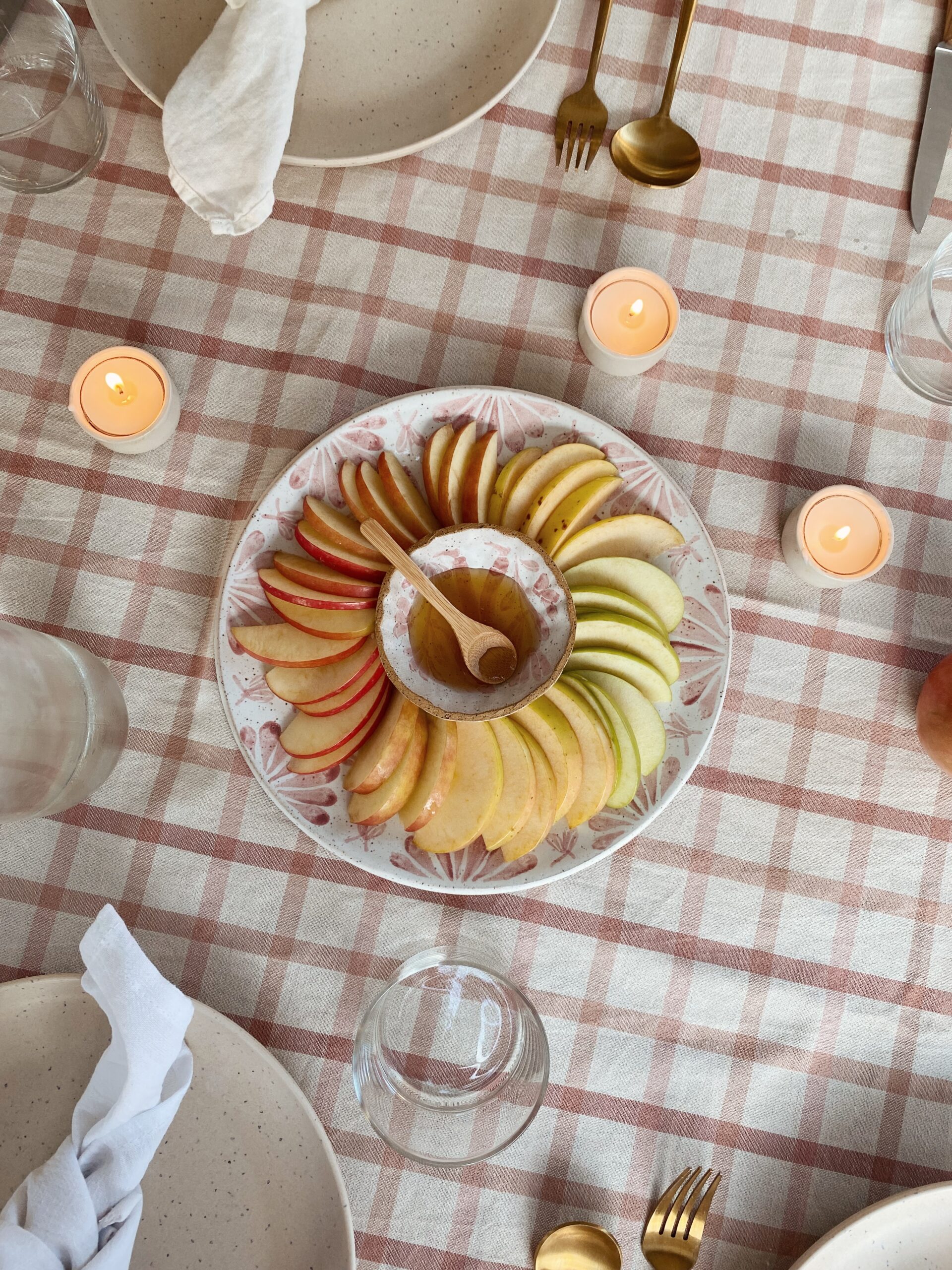 it was for sure overly ambitious at 37w pregnant, but i ended up hosting a tiny little dinner in the backyard for the new year and i was BEAT but always so happy to set a pretty table.
i wanted to post it on the blog to share the sources of what i used and made, but also because i've said before that i've always struggled to find modern inspiration for jewish holidays, so i'll continue to do so!!
we aren't very religious at all in my family, but we like the holidays and i think it's so important for to keep up with them and make them special for arlo.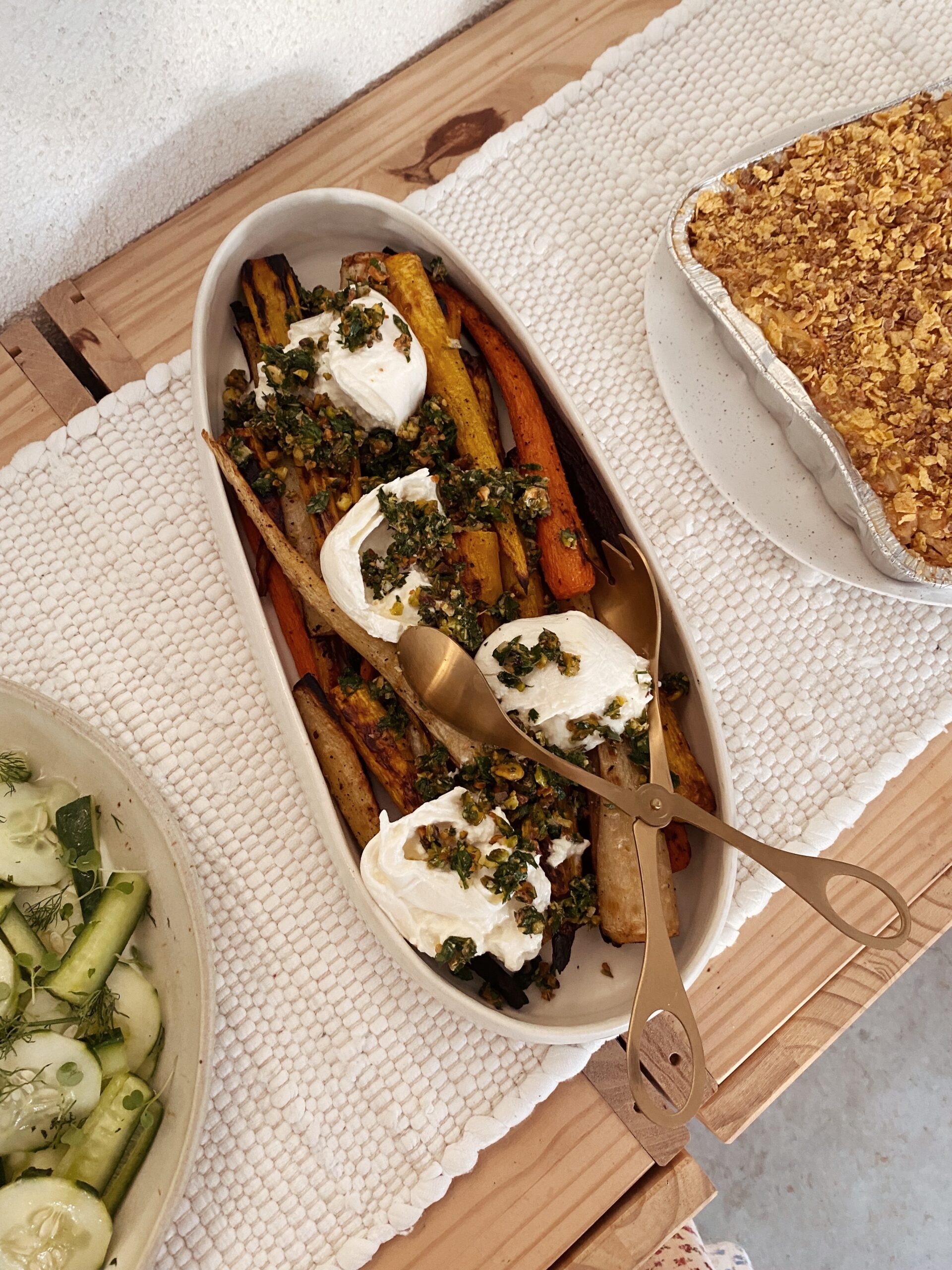 luckily for food, i only made a few dishes and we did a potluck. my mom made the brisket, her bff made kugel and my SIL made challah.
i made these roasted carrots with burrata and salsa rustica — IT WAS VERY GOOD!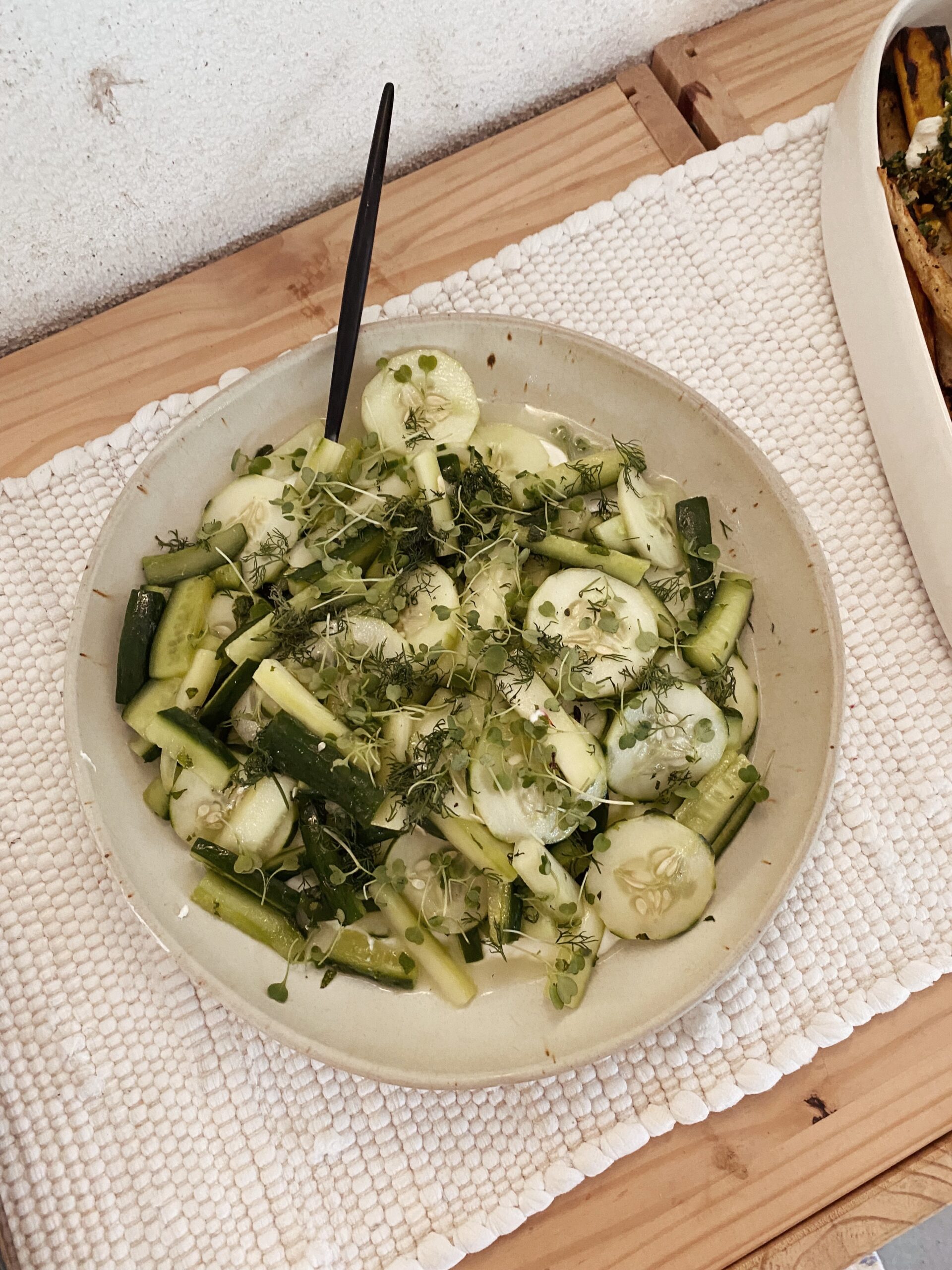 then i made this big easy cucumber salad — all i did was chop up a bunch of different cucumbers in different ways, toss with lemon juice and seasoning, then topped with a bunch of dill, mint and micro arugula on top of a big bed of greek yogurt mixed with more lemon, salt, and garlic.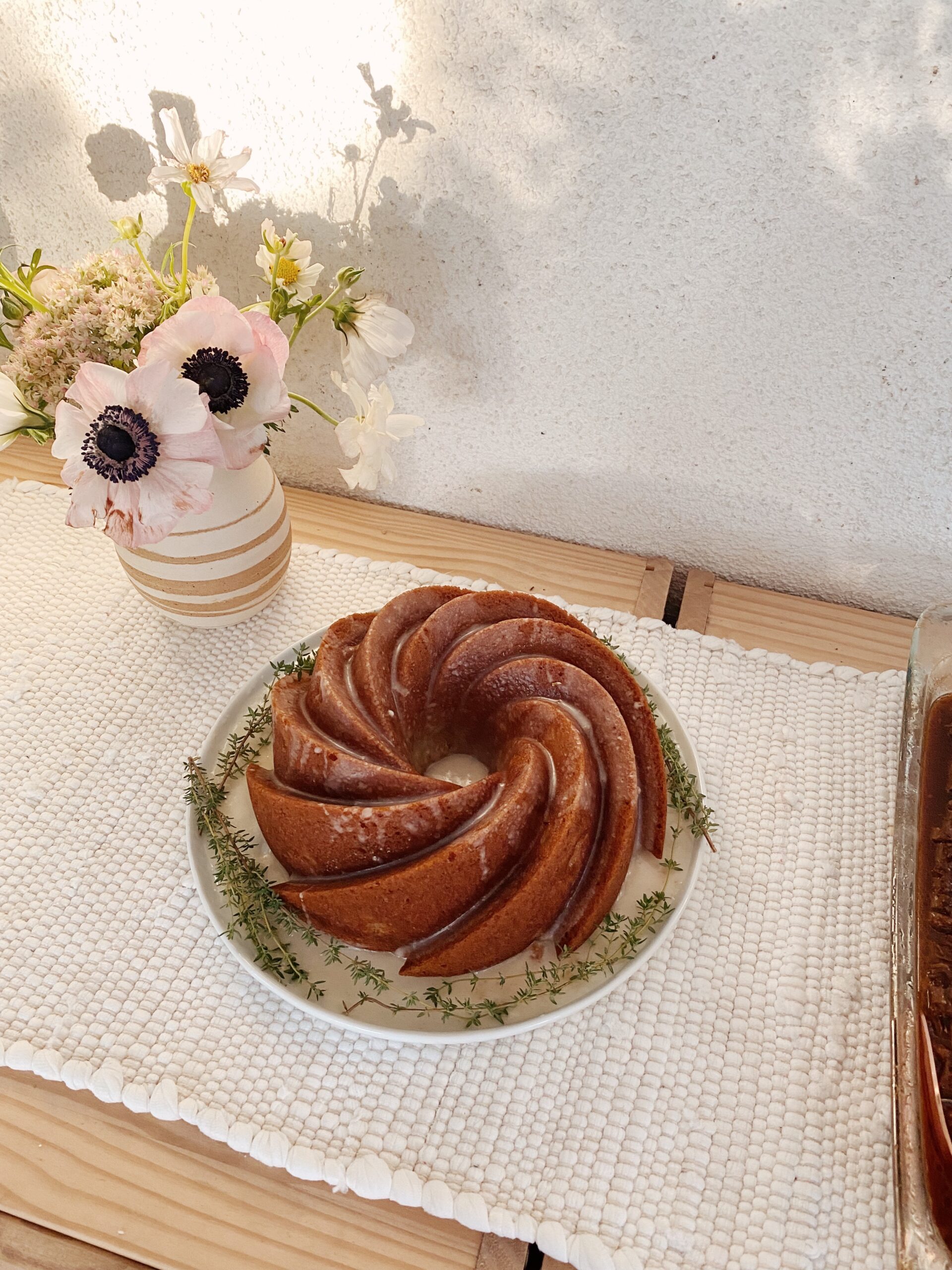 arlo and i made the apple honey cake again and it was as good as ever! i didn't know how to decorate it so i just threw some thyme sprigs around the rim lol.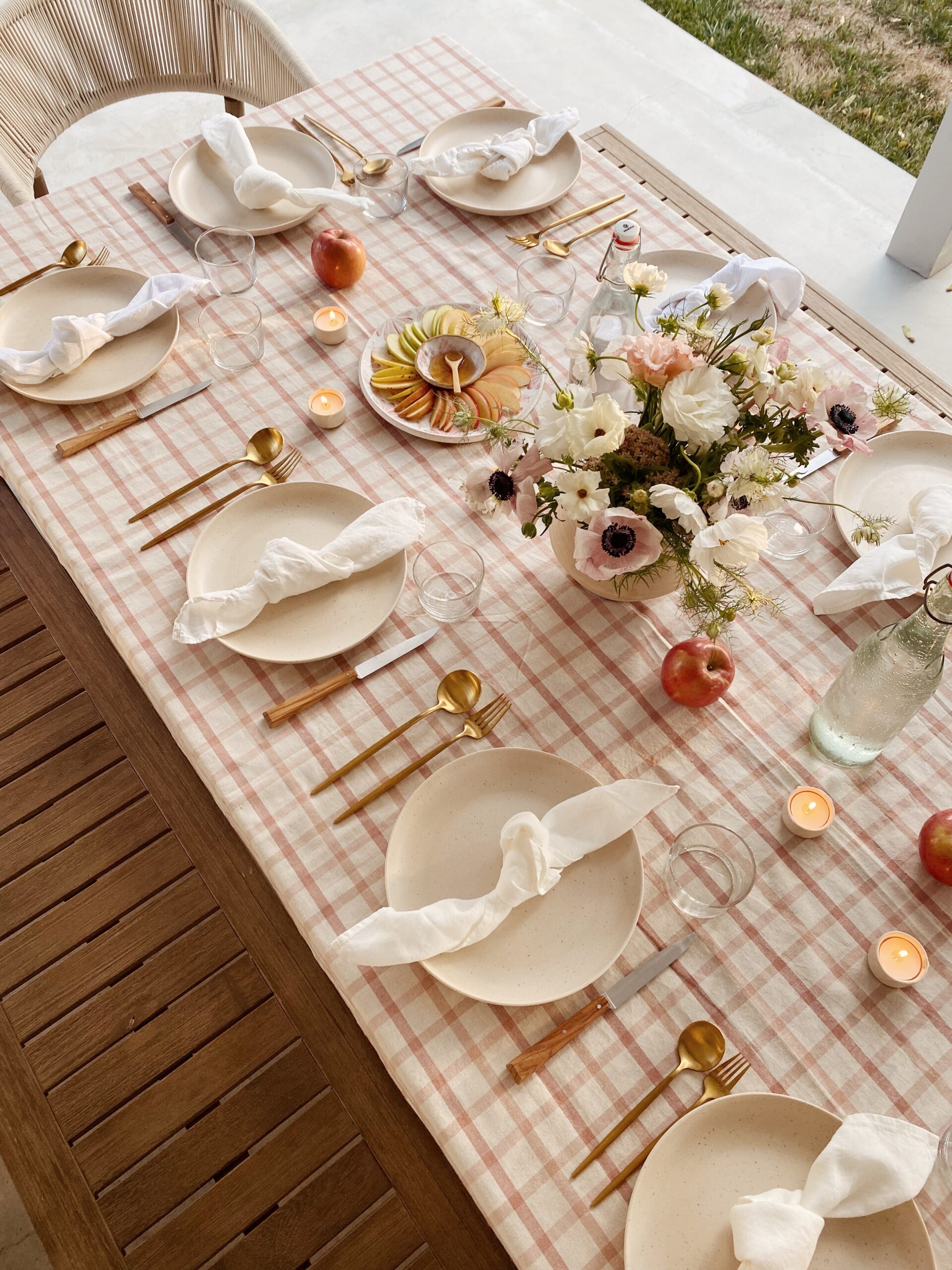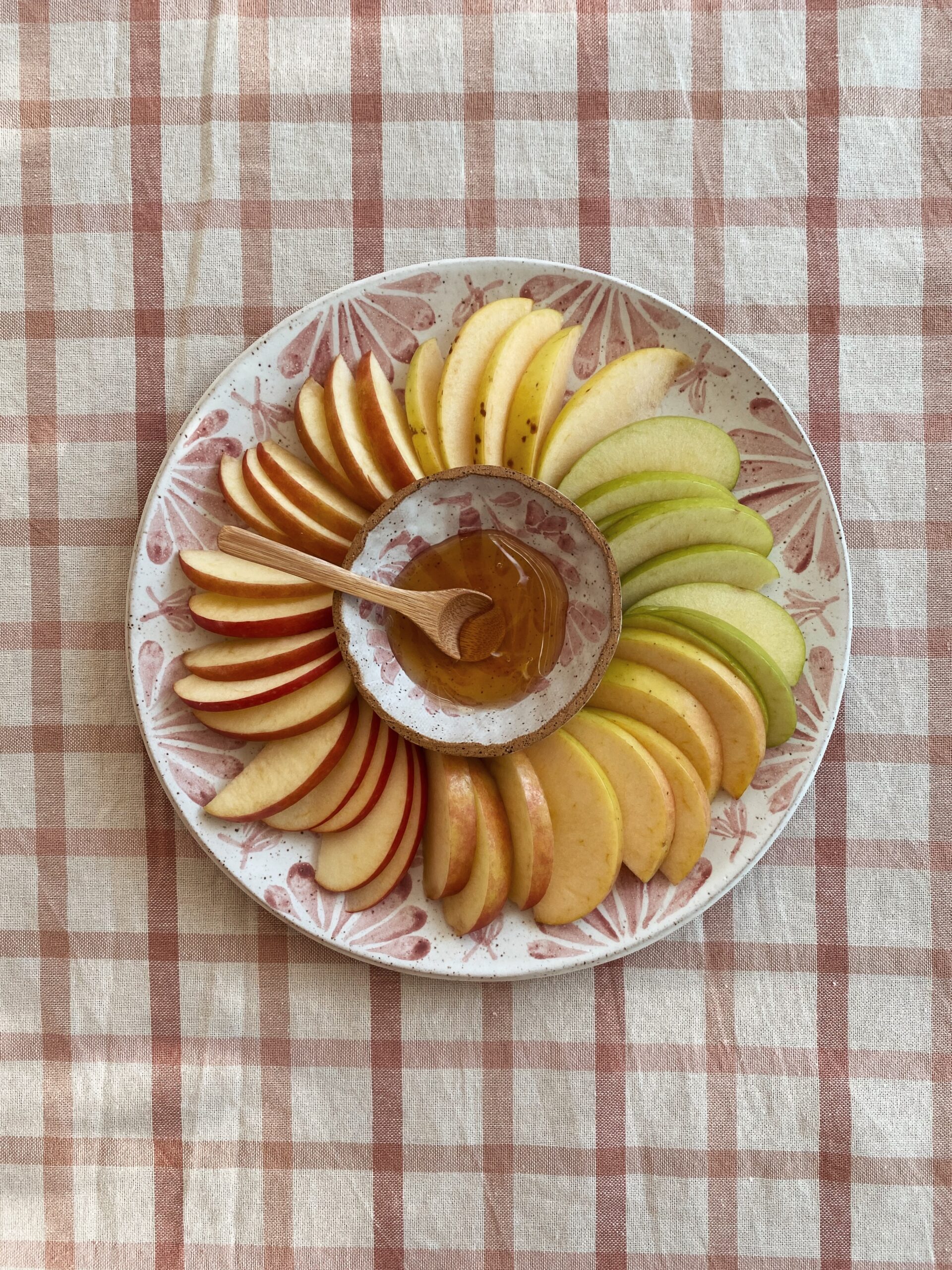 i was very proud of my apples and honey looking so pretty.
got the rainbow apple idea from rebekah lowin, she is my go-to for jewish entertaining inspo!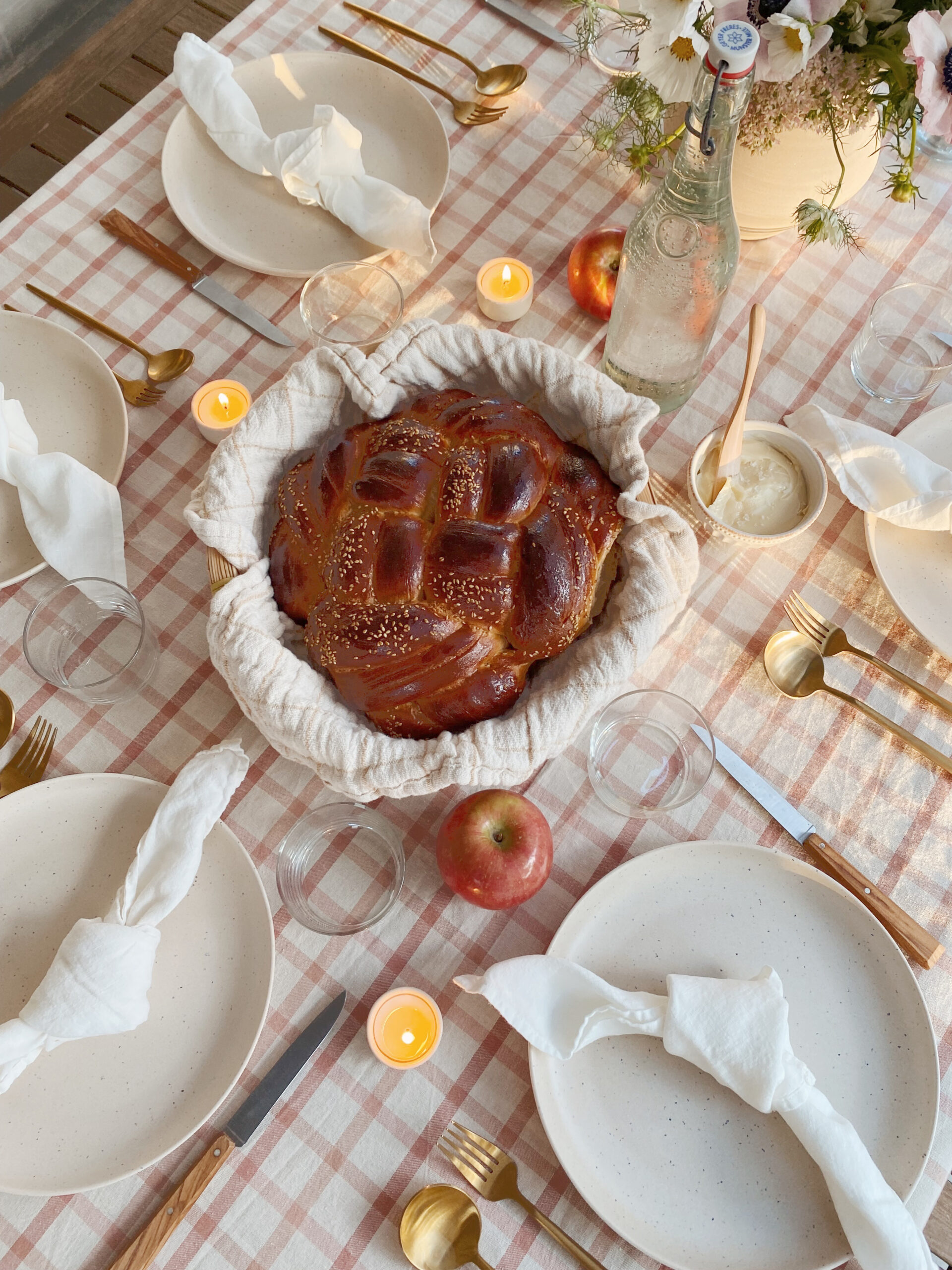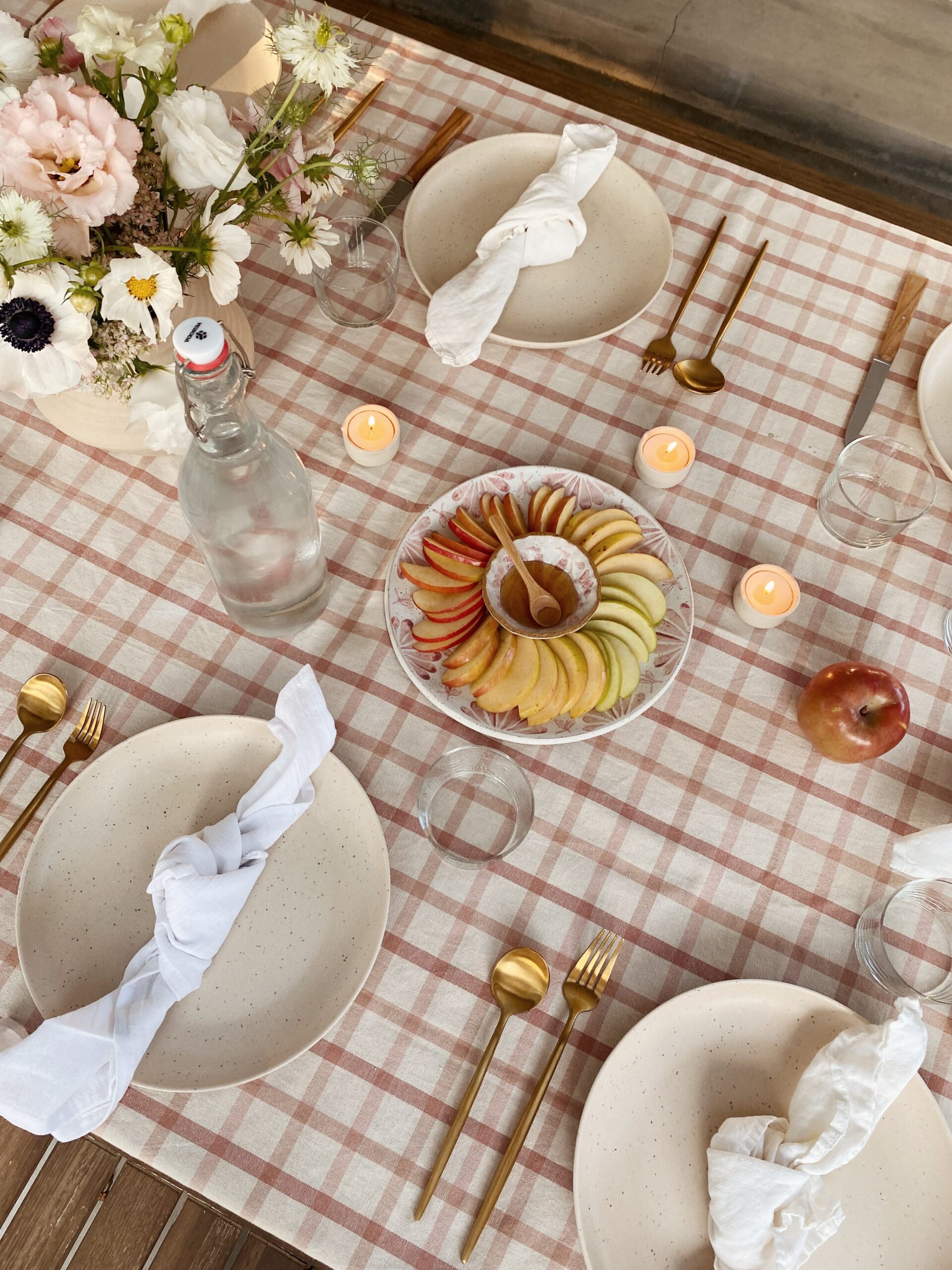 sources