what i ordered from amazon in october (and september)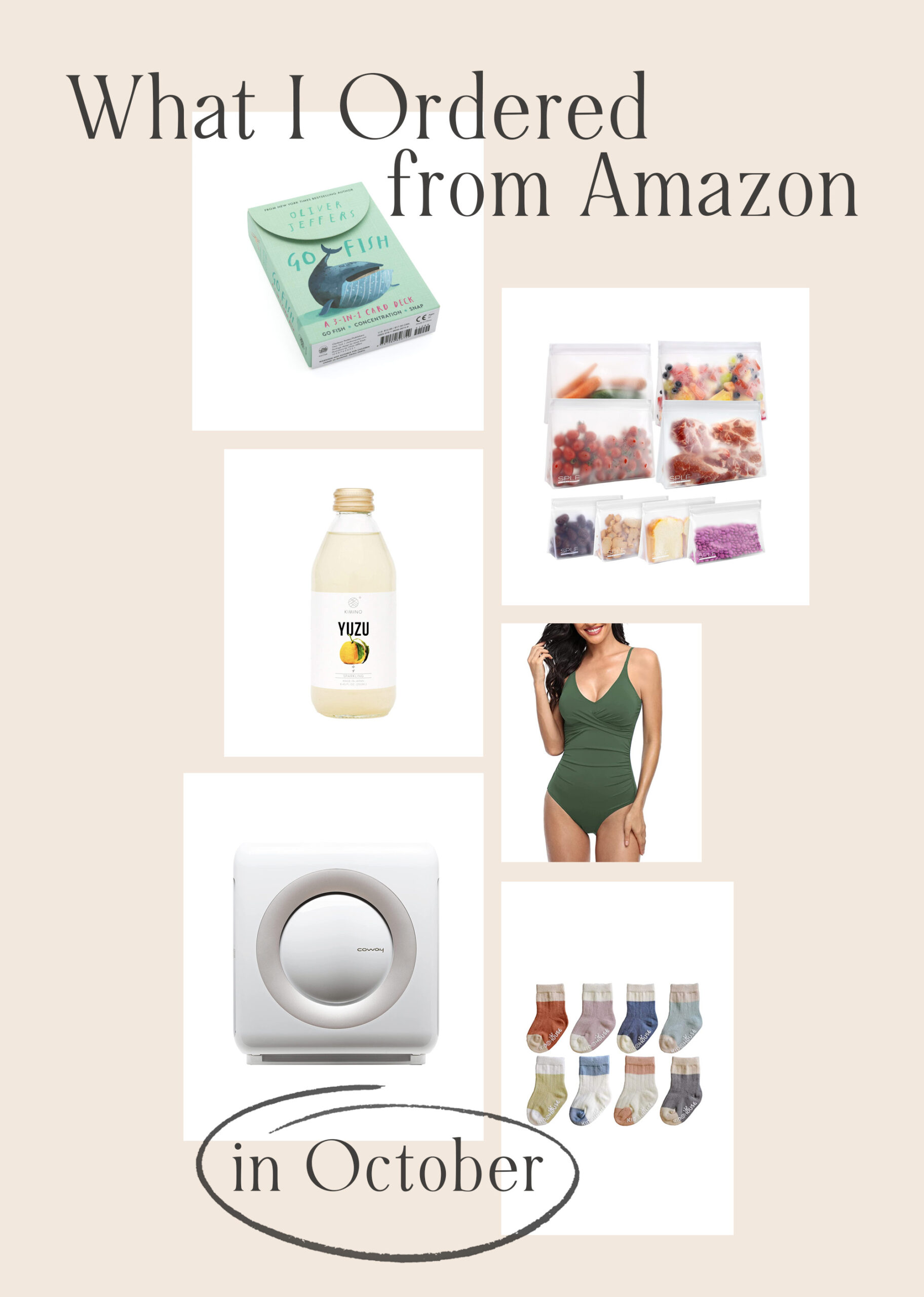 oops– dropped the ball on last months post so i'm combining the past two months of what i've ordered from amazon!
the cutest little 3 in 1 card games deck for kids by oliver jeffries, we haven't actually played properly yet but they are adorable and arlo likes to "play" with them lol
been wanting a bunch more reusable plastic bags and i love how these stand up on their own– and are dishwasher/freezer safe too
gid is obsessed with this yuzu sparkling water so i had to include it, IT TASTES SO BOMB. I MEAN IT.
i got this swimsuit last minute for our trip to marthas vineyard and i couldn't believe how cute it was in person, super flattering, has tummy control and i feel just covered up enough in it
we got this big air purifier for fire season after gid did tons of research to find the best one that looks nice too– if you live in a fire state you gotta get one
the cutest socks for arlo's growing feet, also weirdly mine didn't have the text on them like in the photo!
the coolest bundt pan that i used to make the apple cake here
got this folding potty seat for traveling and it's sooo nice to have, we keep it in our bag now for big trips out
CARPET TAPE!! if you have rugs that are always moving around, this stuff works so well i can't believe i waited so long!
arlo's skeleton pajamas, how could i not include them on this list?! had no idea these would bring him so much joy, but i bought a second pair because he loves them that much (size up!! arlo is a 4t but i got a 6t)