what i ordered from amazon in november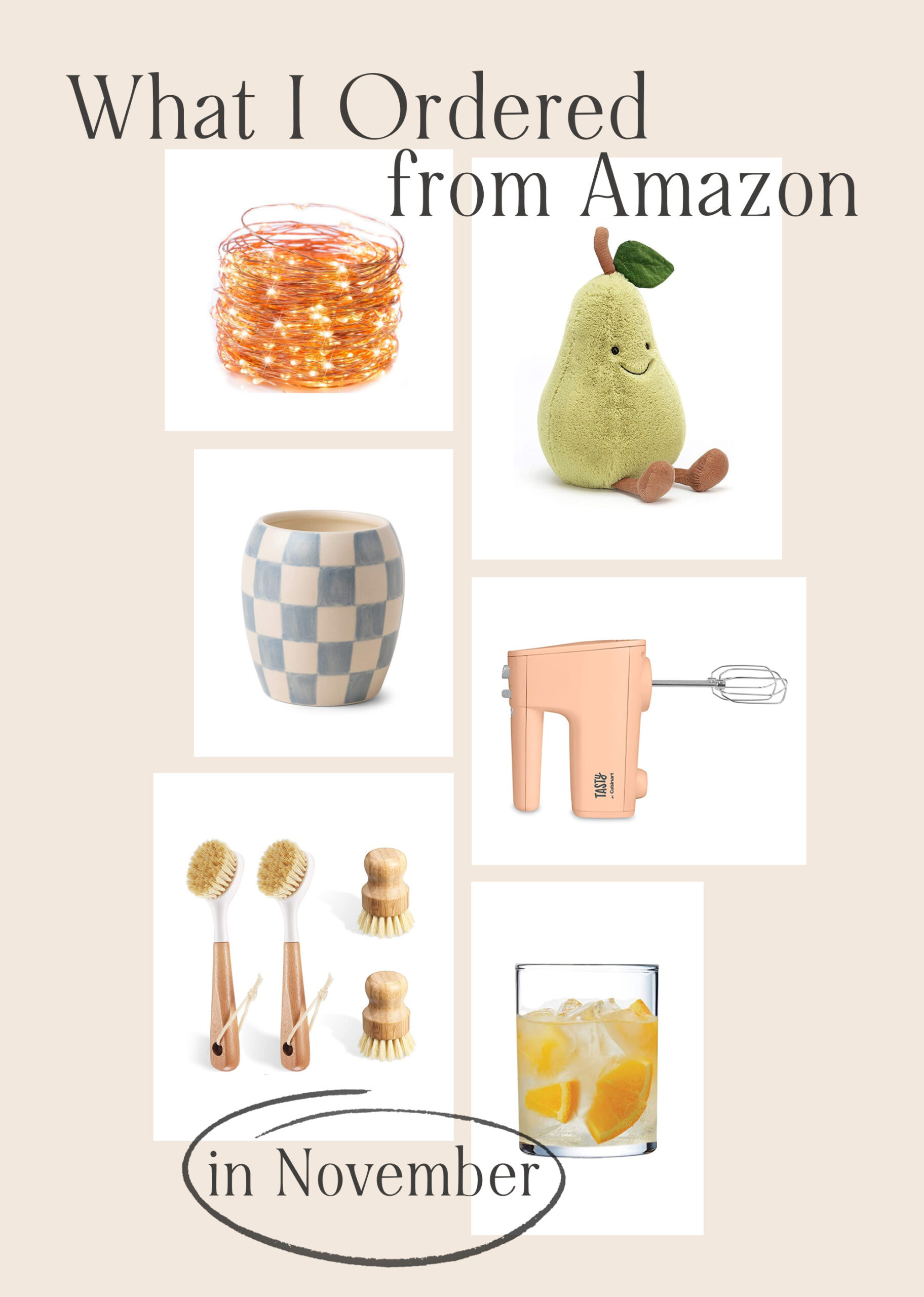 we got a few more of these fairy string lights, honestly we've ordered and returned a few of these on the search for the right color and that plug in (most are battery operated only). and these are the ones we've reordered– they're 100 ft long too! we love them for our tree and basically everywhere for holiday decorating — a strand on the cabinet, around our mirror, on our plants! everywhere!!!
i got this really adorable pear stuffed animal for my godson, i love him so much!
is this the prettiest candle?! it's also inexpensive and comes in a bunch of pretty colors. i love it so much!! and once you're done with the candle, you can reuse the vessel on a shelf or in the bathroom or kitchen!
my old hand mixer broke after 18 years (no joke, my mom got it my freshman year of college at target and i was really excited about baking in my apartment all alone) so i got this new hand mixer and it comes in cute pastel colors and has worked really well so far. i love being able to pull it out easily when i'm doing something quick versus using my large mixer.
i want to be those people who drink out of glasses, but we need to use non breakable for the next few years. our old ones were all cracked and broken so i got these tumblers and i'm obsessed. they look like real glass, the tall straight shape is so nice!
we also needed a new dish brush and i found this 4 pack of dish brushes that costs the same price i've been buying one dish brush for! so handsome and i love that i can use these and my hands stay dry and not smelling like a sponge.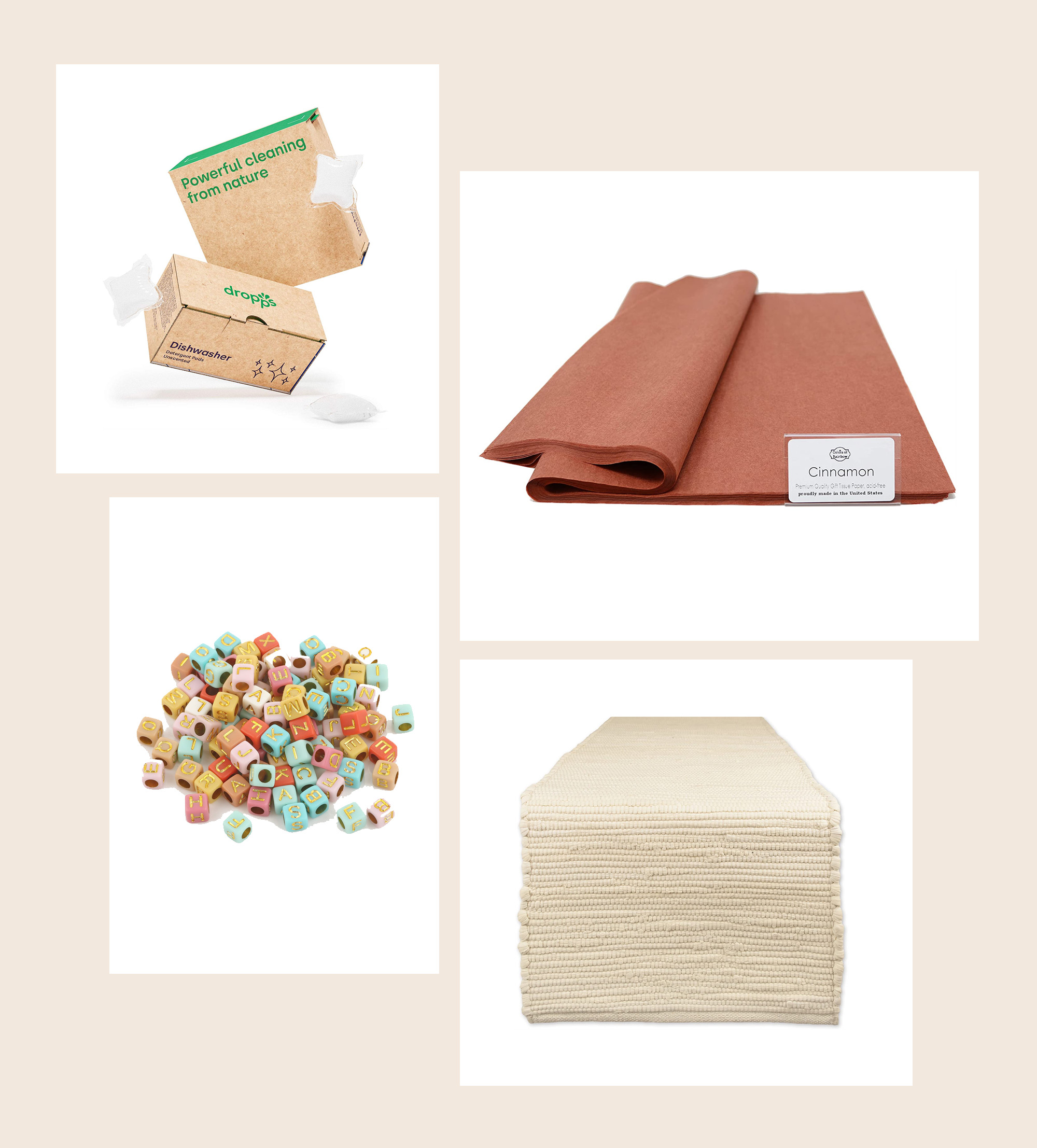 we've been subscribed to these dishwasher detergent pods for months now and really love them– they do such a good job cleaning and everything smells nice and mild. low waste packaging, mineral based and they work well.
i ordered this gift wrap tissue paper pack last year and again this year, i love the size of them, they're smaller (like half the size of a normal sheet) and i love that because they're way more manageable and seem to fit into gift boxes and bags better. they also have so many nice colors!!
got these pretty letter beads for me and arlo to make bracelets for holiday gifts with — i love the colors of these vs the black and white ones we're all used to!
it's pretty obvious that i love my table runner and basically never change it out, i ended up getting a second one for our thanksgiving table and i'm glad to have two now because when i'm washing one i can replace with the other! it's held up so well over the years with arlo doing all his art right next to it, i just machine wash and air dry.