what i ordered from amazon in august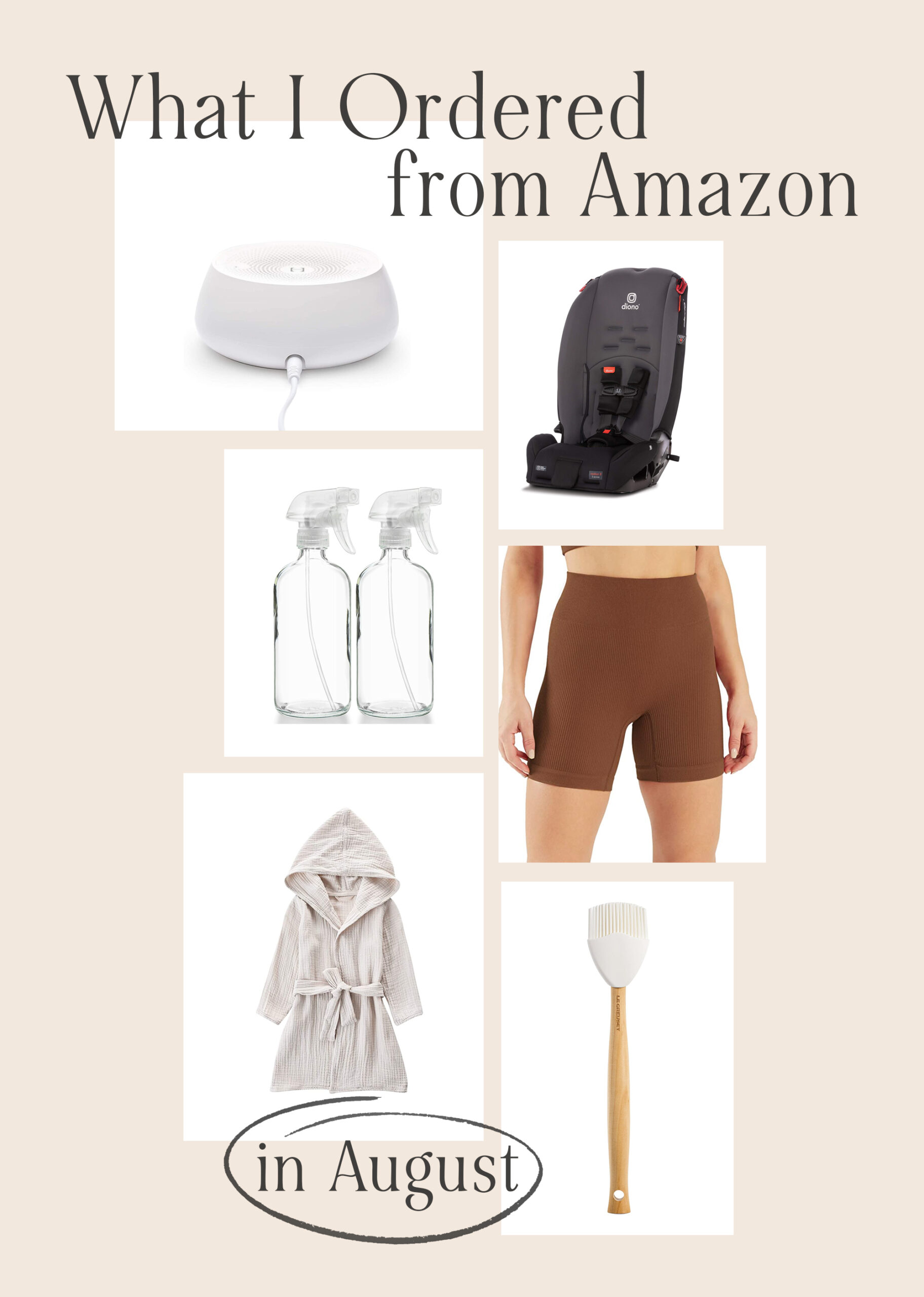 we're going on a real actual vacation in a few weeks so i decided to get the portable version of our hatch sound machine because i love that it has an ok to wake color alert too (here's the version we use at home)
decided to switch arlo's car seat now that he's so large and has to awkwardly climb into the behemoth we've had since he was in an infant one. a few of my friends have this car seat and love it so we decided to go for it and decided on the gray since multiple people who have both said the gray shows way less stains than the black.
have some of these glass spray bottles already but got a few more, they are super high quality and i love them for cleaning products.
got another color of these ribbed biker shorts that i love, if you're not sure on sizes i would size up– they're pretty snug
the cutest little muslin bathrobe for arlo!!
i needed a new pastry brush and i love the design of this one!
the dentist recommended arlo upgrade to a quality electric toothbrush, i searched for a long time to find a good one that looked good but ended up going with this oral-b that the dentist likes.
arlo's been growing out of all his pajamas and he loves the striped ones the most, so got a few more larger sizes of these.