apple bundt cake with honey glaze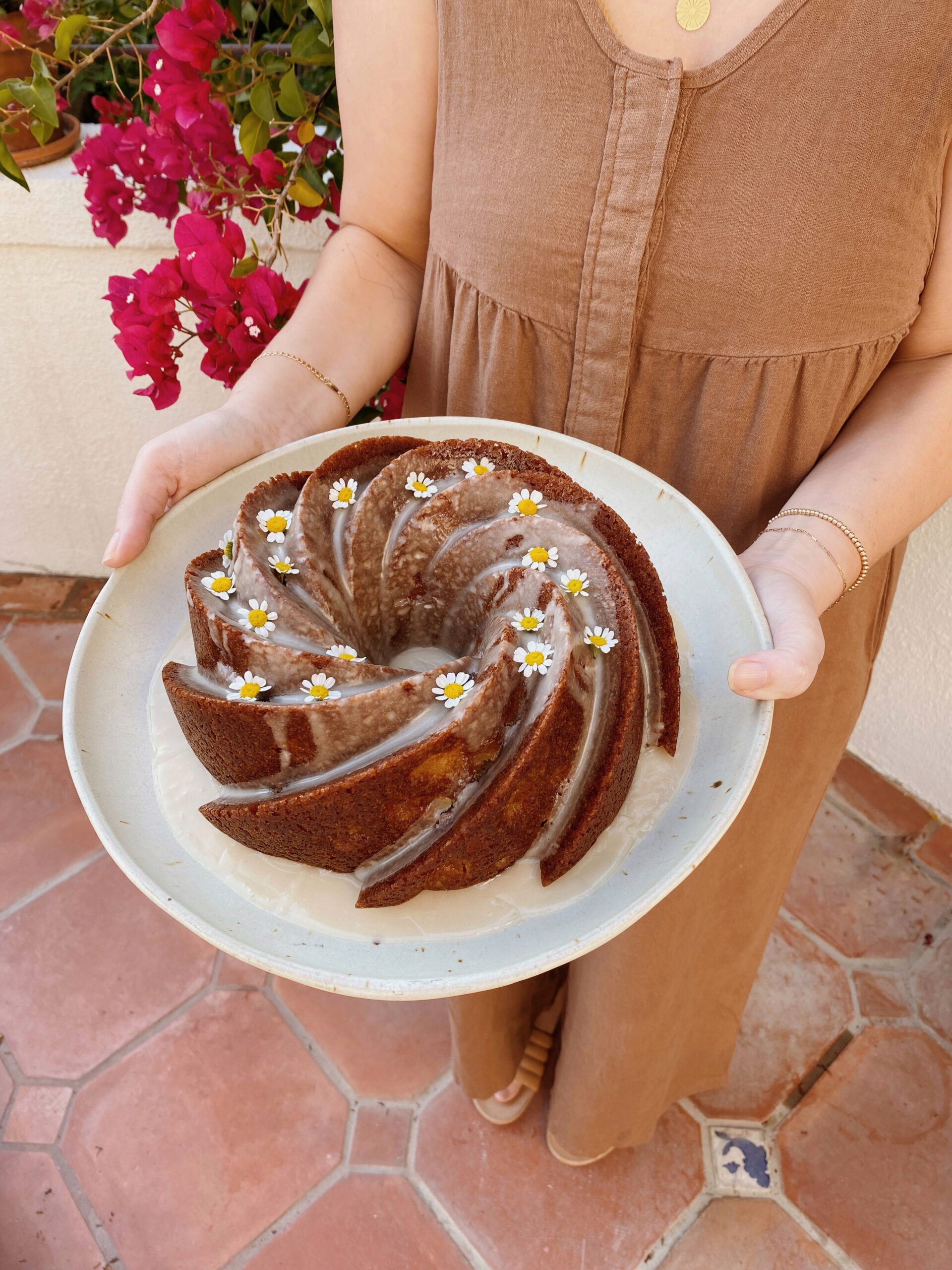 we made this cake for rosh hashanah and i had to share it (because i keep getting DMs asking for the specifics). it's jake cohens apple honey snacking cake recipe, but when i saw it i immediately wanted to do it in bundt form with a glaze versus the confectioners sugar (i just love a glaze way more).
this recipe is one bowl, super quick to make and SO MOIST AND DELICIOUS. tbh i was a little nervous about what it would taste like but it was so delish i may make it annually. shana tova!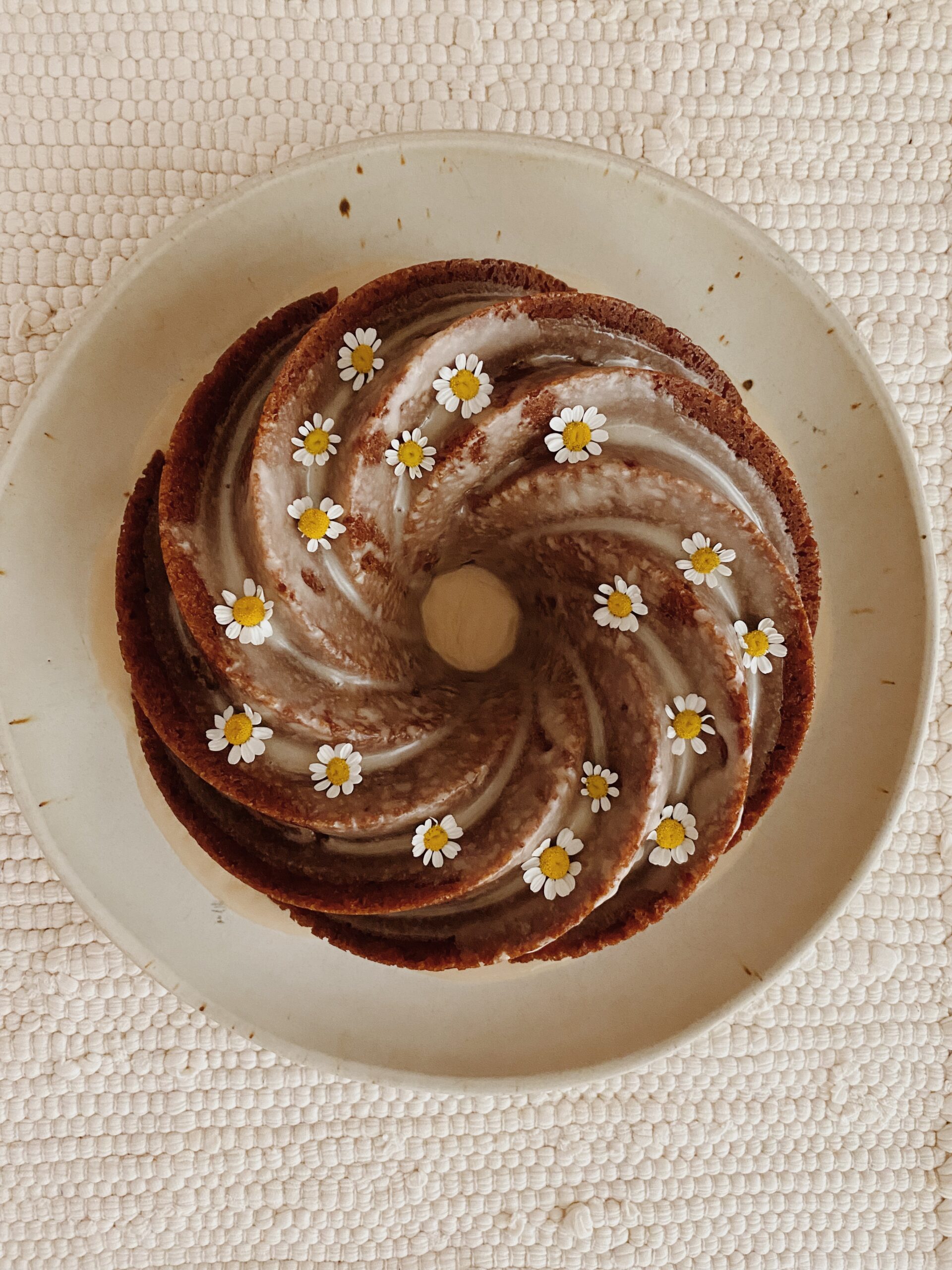 ingredients
for the cake:
1 cup olive oil
1 cup granulated sugar
3/4 cup applesauce
1/2 cup honey
1 teaspoon vanilla extract
2 eggs
2 1/4 cups all purpose flour
1 tsp ground cinnamon
1 tsp ground nutmeg
1 tsp kosher salt
1/2 tsp baking soda
1/2 tsp baking powder
2 honeycrisp apples– mostly peeled, cored and chopped *
for the glaze:
1 1/2 cup confectioners sugar
2-4 tb of milk
1 tb honey
1 tb juice (i used pineapple)
splash of vanilla paste
*jake cohen left his apples unpeeled, but we peeled ours. totally personal preference!
recipe
1. preheat the oven to 325 degrees and spray or grease the bundt pan.
2. in a large bowl, whisk together the olive oil, granulated sugar, apple sauce, honey, vanilla, and eggs until smooth. add the flour, cinnamon, nutmeg, salt, baking soda, and baking soda and stir until just combined. fold in the apples and pour into the prepared cake pan.
3. bake, rotating halfway through, for 30-40 minutes until golden brown and a toothpick inserted in the center of the cake comes out clean. remove from the oven and let cool for 30 minutes before glazing.
4. mix confectioners sugar, honey, juice and vanilla in a bowl until smooth. once cake is cooled and on a plate, slowly pour glaze all along the top and let drip down the sides. use a spoon to redistribute what drips into the center.
5. if you want to decorate with chamomile flowers like i did, just wait for the glaze to dry and cut them so theres a little tiny stem to stick into the cake. it's actually pretty fun. i just had everyone remove before eating!
** if you want more glaze, you can easily make a second batch quickly– honestly i loved the glaze so much, i would maybe try a second batch next time can you tell i love glaze?!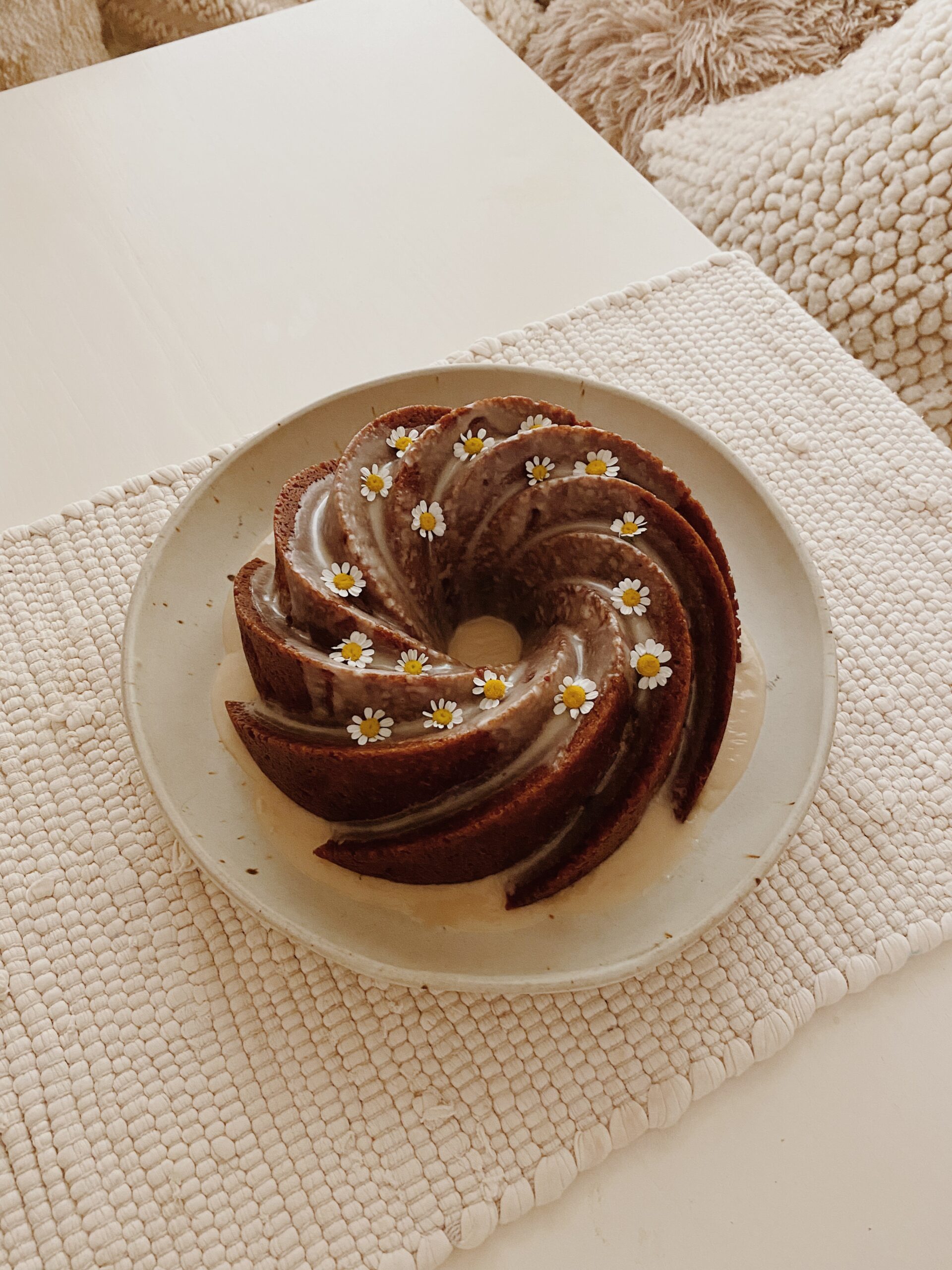 sources