wedding stuff : bridesmaids dresses under $100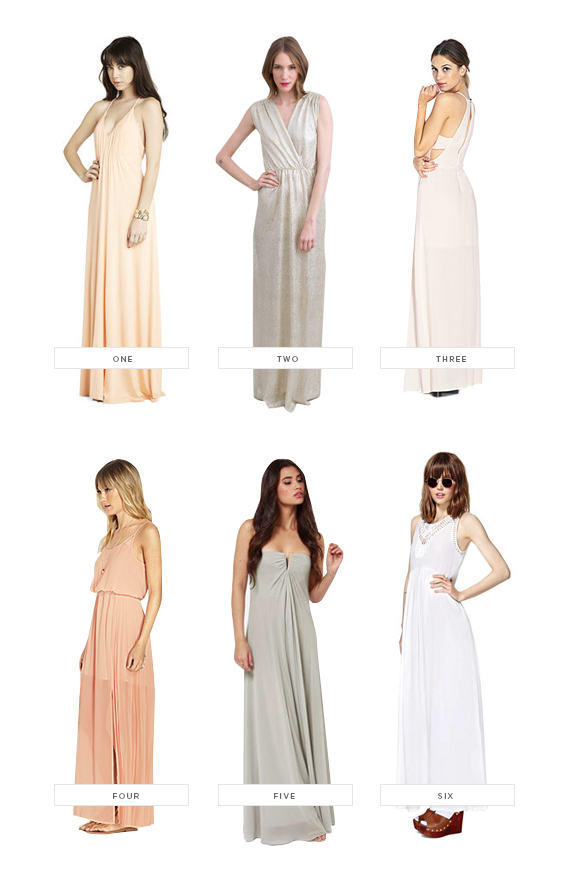 01 / 02 / 03 (sold out online! sorry!) / 04 / 05 / 06
i might be unlike most brides when i say firstly that i don't want my bridesmaids to wear dresses that are bridesmaids dresses – they're overpriced and i find most of them kinda stuffy. i definitely wanted the girls in a pale color, and have been scouring the every dress site on the internet with the terms "maxi / cream, beige, blush, tan" it's way harder than i thought. i want something low-key but still dressy and i'm definitely not insisting they spend a couple hundred bucks on a bridesmaid dress. i'm just considerate like that!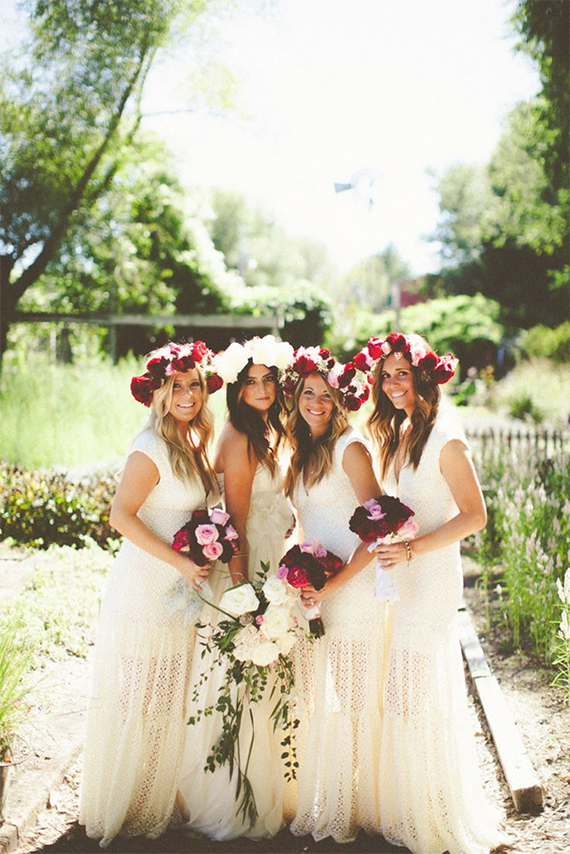 i'm loving the matching on these super boho dresses, but i do have a hard time recognizing which one is the actual bride. (via style me pretty)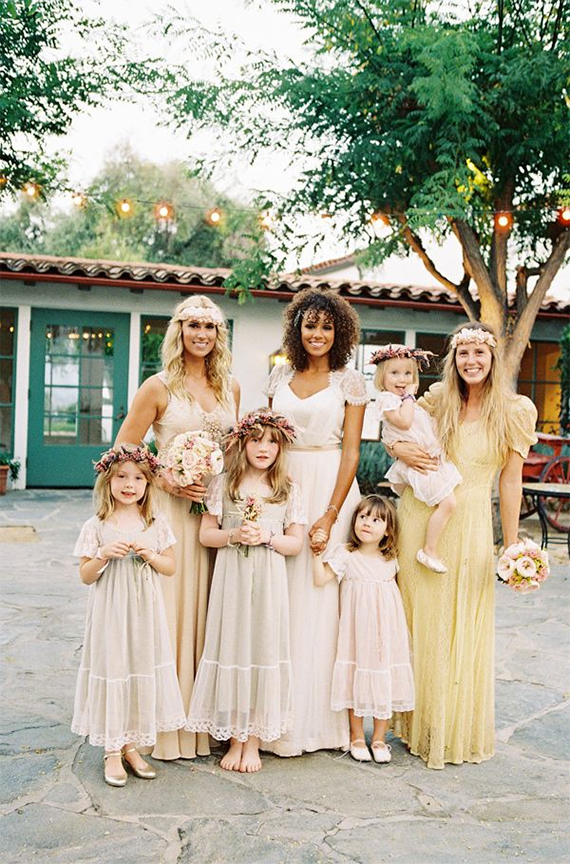 i also love all the pale tones of these mismatched dresses working together, which i know can end up looking messy if you do it wrong. (via ruffled)
but i ended up buying three of one of #3 (which is now unavailable online – but i had to include it since it might be the dress! it's still available in stores) so we may have found our dress, i'm just still a little confused on whether or not i want the three of them all matching or mismatched. the bridesmaids say matching. i'm not 100% convinced! so i could return two of them and keep one girl wearing it… do you guys have thoughts? it feels surprisingly uncommon to see matching bridesmaids dresses lately — so maybe i'm just used to that trend?!