diy ombre leather coasters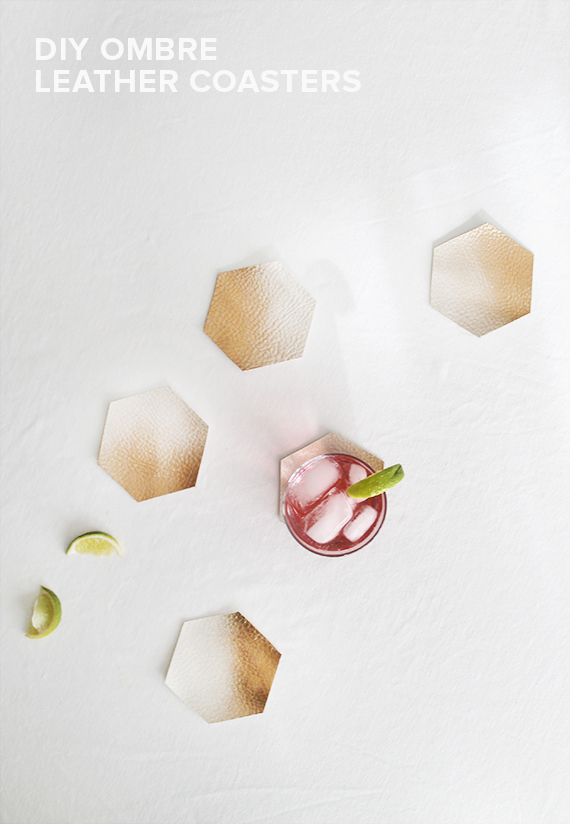 can you tell i'm not sick of hexagons yet?! also not sick of this white faux leather i have. ok i'm lying. i'm so so sick of it, but i accidentally bought a ton more than i thought i did (this is what happens when i buy supplies online) so i'm trying to use it all up. remember when i used it here? oh and how about here?
rachel of the crafted life has been "barely" spray painting glass to create this gorgeous ombre effect, so inspired by her – i half spray painted these!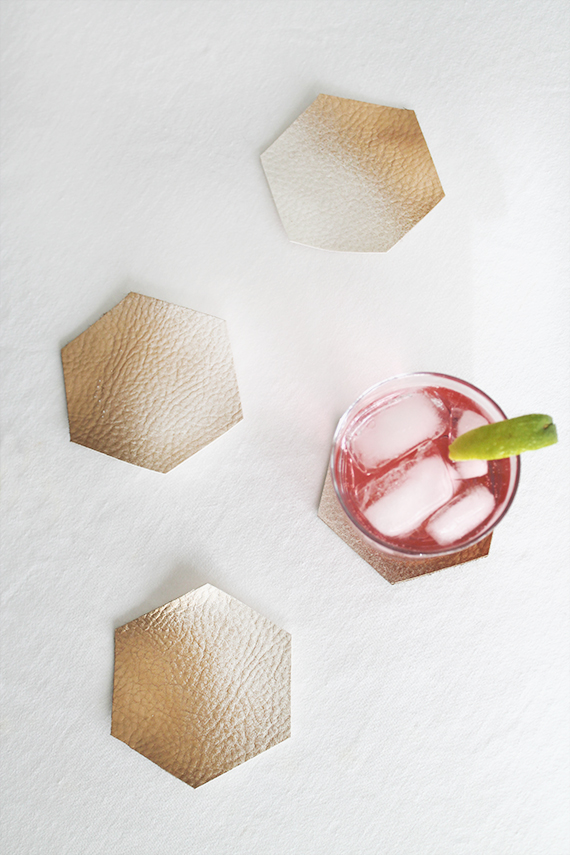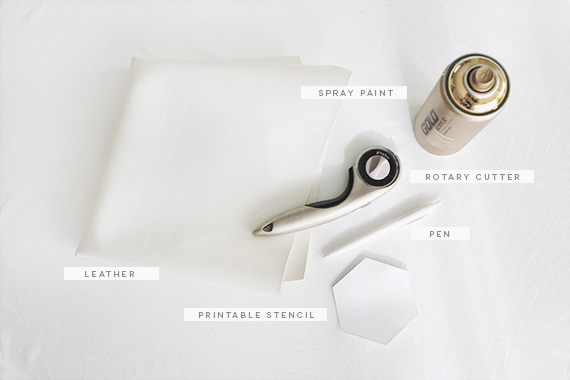 materials
leather or faux leather
printable template for stenciling
rotary cutter
pen
spray paint in the color of your choice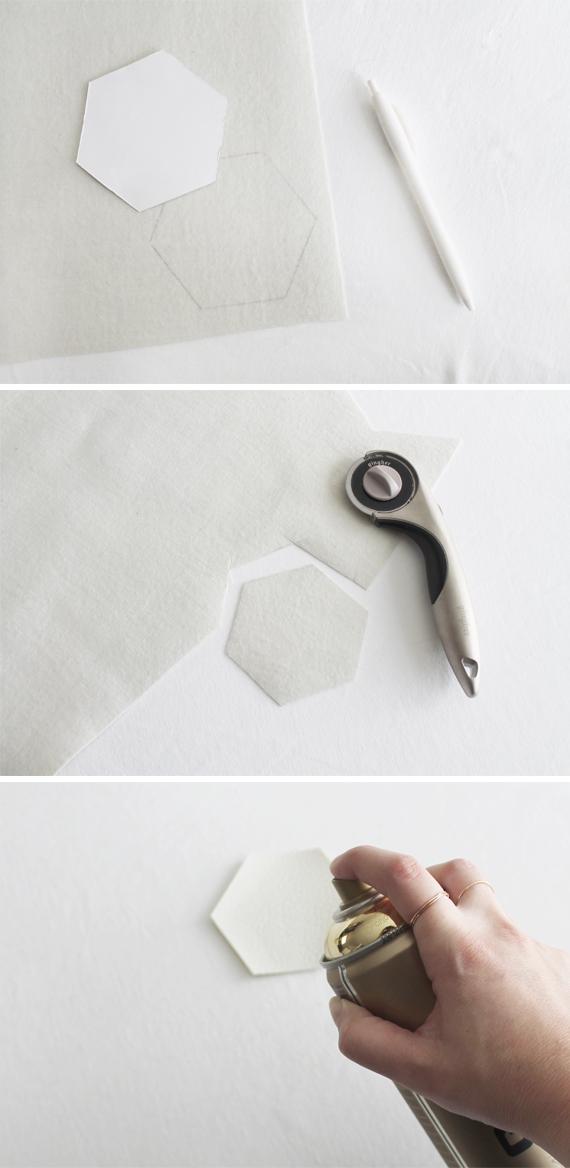 directions
01. print out your hexagon. if you know what size you want and use photoshop, make yourself a template. if you want to use mine, click below to download. (these measure about 4″) cut it out.

02. if you have faux leather like mine, the back might have a soft backside which is easily draw-on-able. if you're using real leather or a leather without a backing, decide which side is prettier and trace on the other one around your hexagons.
03. over a cutting surface, using your rotary cutter and a ruler, cut out your hexagons.
04. once you have them all cut, take them outside and place on a piece of cardboard. spray paint them by spray painting your cardboard surface and slowly work your way from side to side to cover some of your coaster. in retrospect, i may have liked them with less spray paint than these have. try the less is more approach, and add more after taking a step back. let dry.