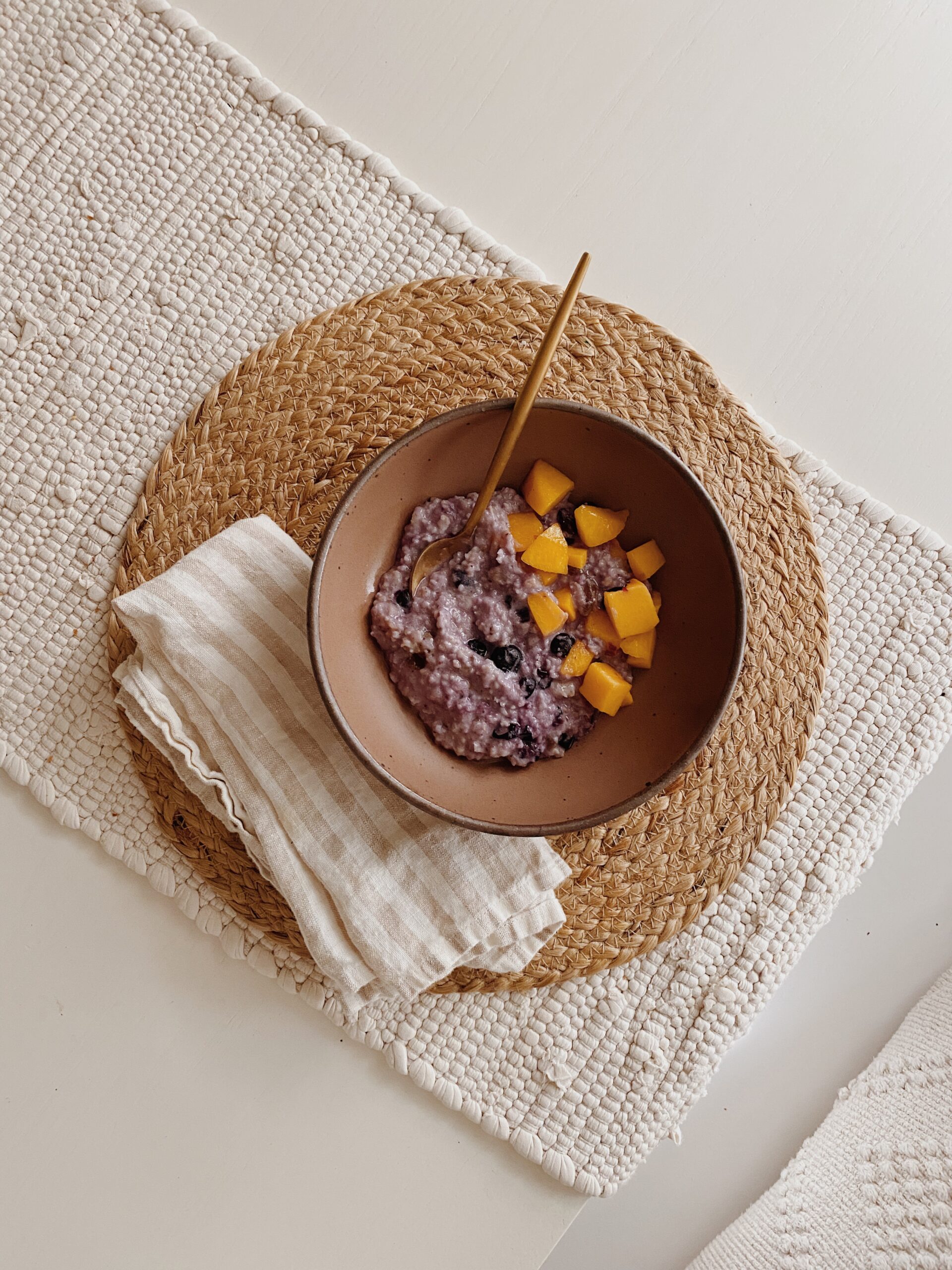 we got into oatmeal a few months ago and gid has since totally perfected his weird fruity delicious recipe so i wanted to share it with you guys because it's so quick to make and so good. fyi it's pretty sweet! but really REALLY good.
purple oatmeal
ingredients
1/2 cup quick cooking rolled oats (we use bobs red mill)
milk
whole dates
blueberries
banana
fruits of your choice
dried fruits of your choice
directions
saturate in milk of your choice, add a giant handful of blueberries, half of one large chopped date and 1/4 chopped banana. add any dried fruits as well, gid likes dried cherries!
stir and microwave for 2 min 10 sec (our microwave is v strong) let cool and stir thoroughly and add cold fruit to taste — i like peaches, mango and strawberries!
(ps this is a single serving)