how to change the art on a frame tv (without the app)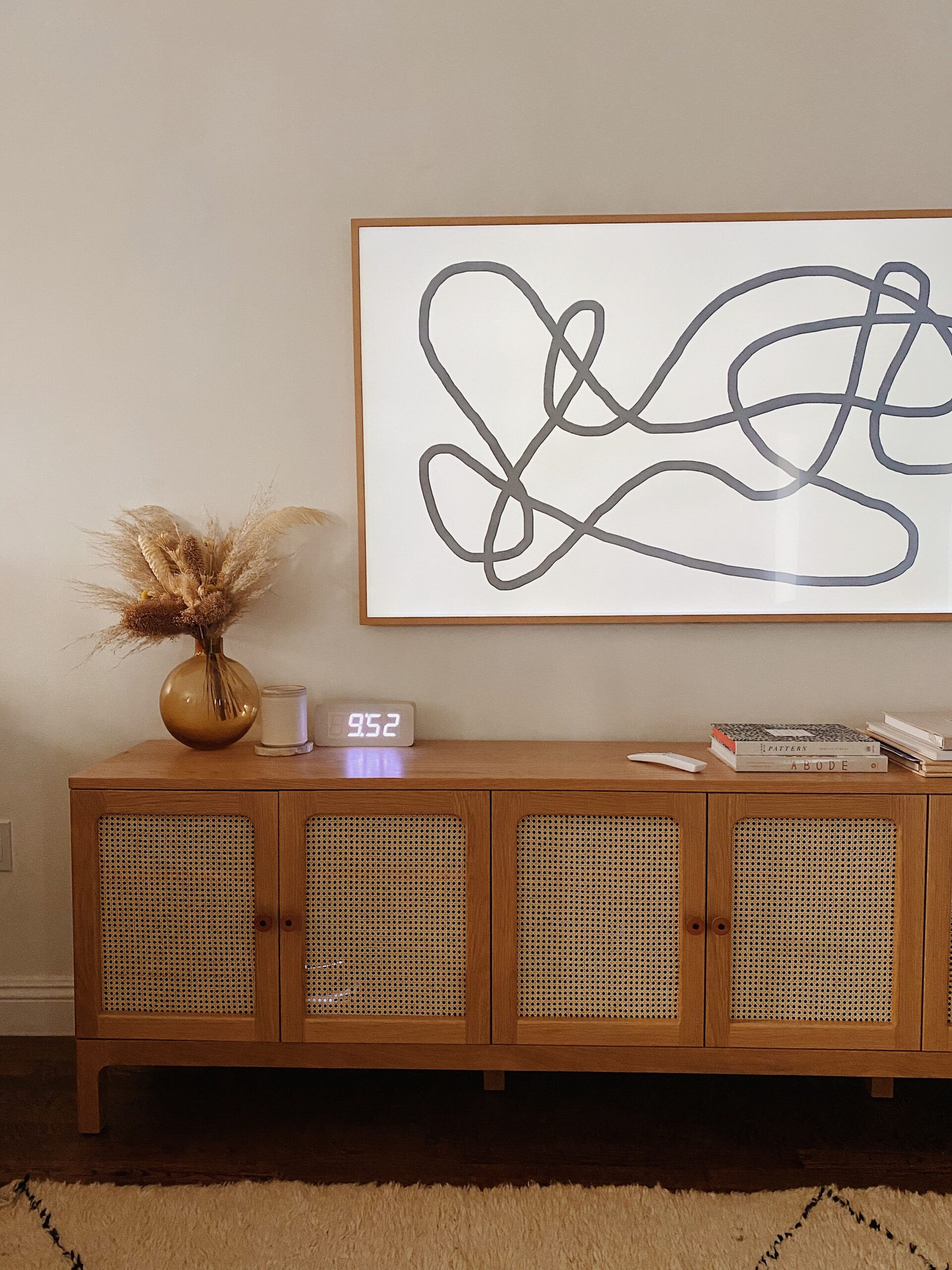 i have spent COUNTLESS hours trying to change the art on my frame tv because the app is complete garbage. the last time i got it to work, i literally spent 3 hours restarting the app, restarting the tv, it ended up working when i used gids phone because he had a smaller camera roll but man it was a real bummer. the app is always broken, so you gotta just bypass it!
here's what you do:
01. find the art you want to use, etsy has tons of options and i rounded up lots in this blog post. download it and put it onto a USB thumb drive.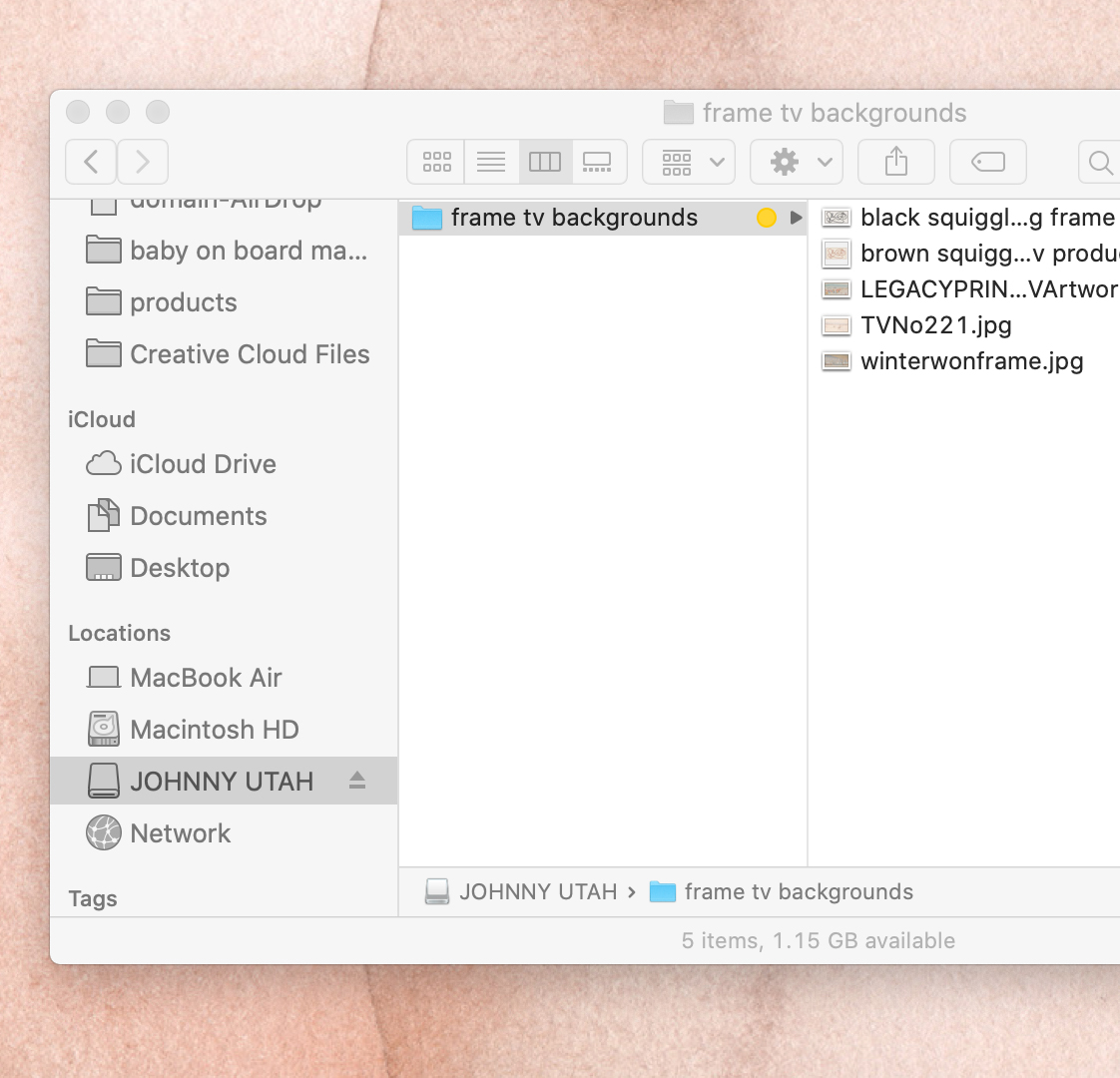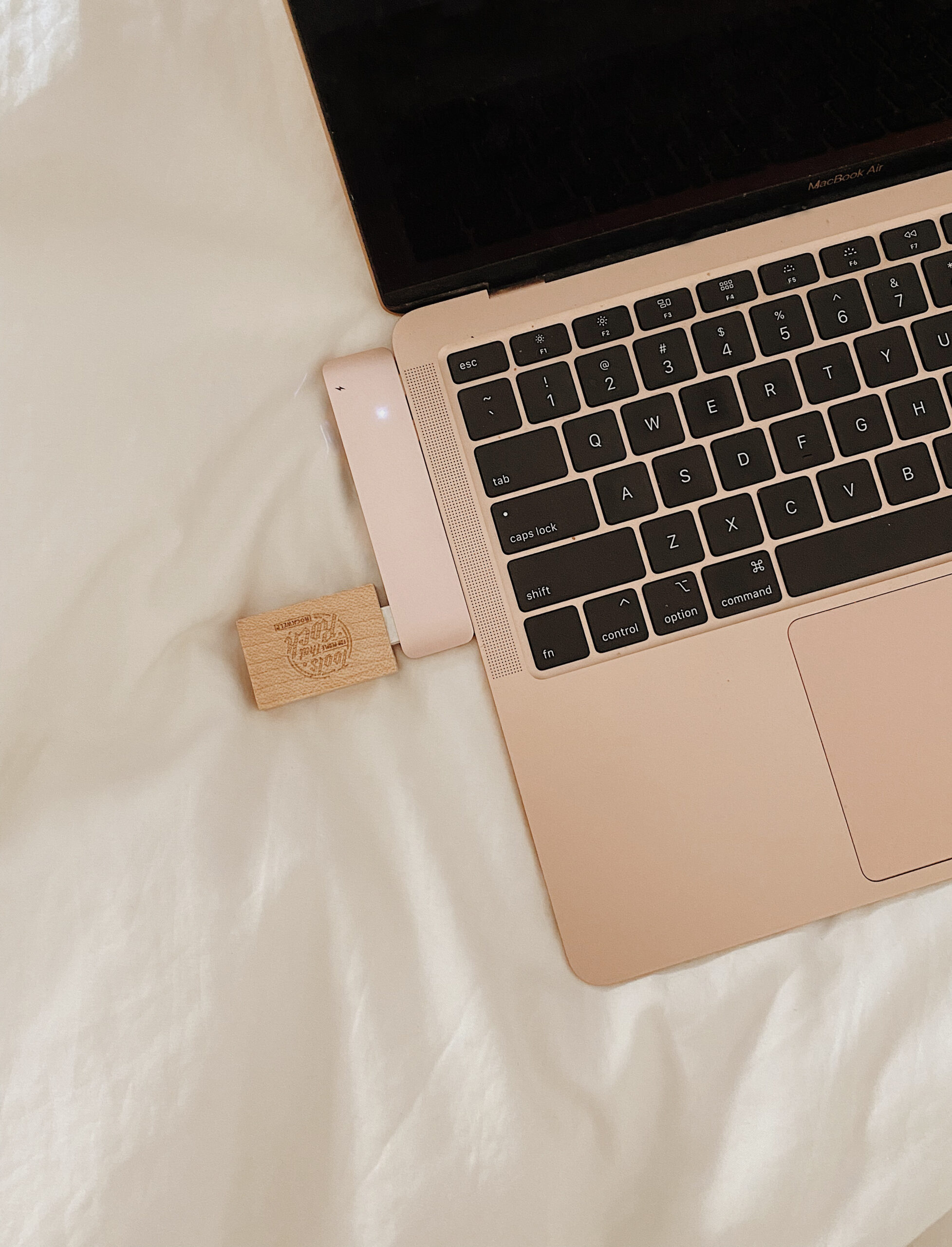 btw, if your computer doesn't come with usb port (they started putting them back on the new ones!!) you just need an adapter hub like this one!
02. take the thumb drive out and plug it into the back of your samsung one connect box.
03. turn on your TV, go to art mode and select my collection > USB disk.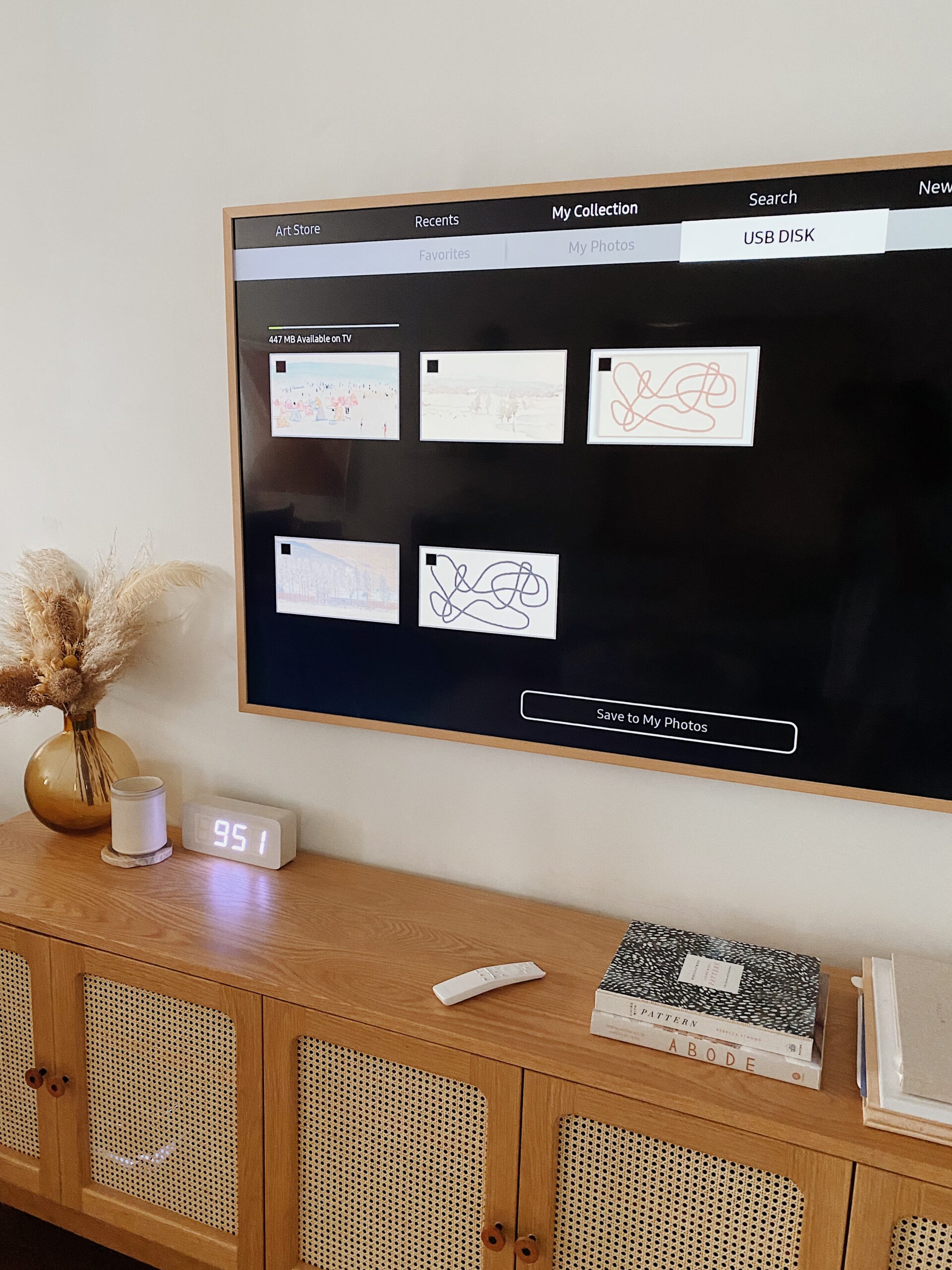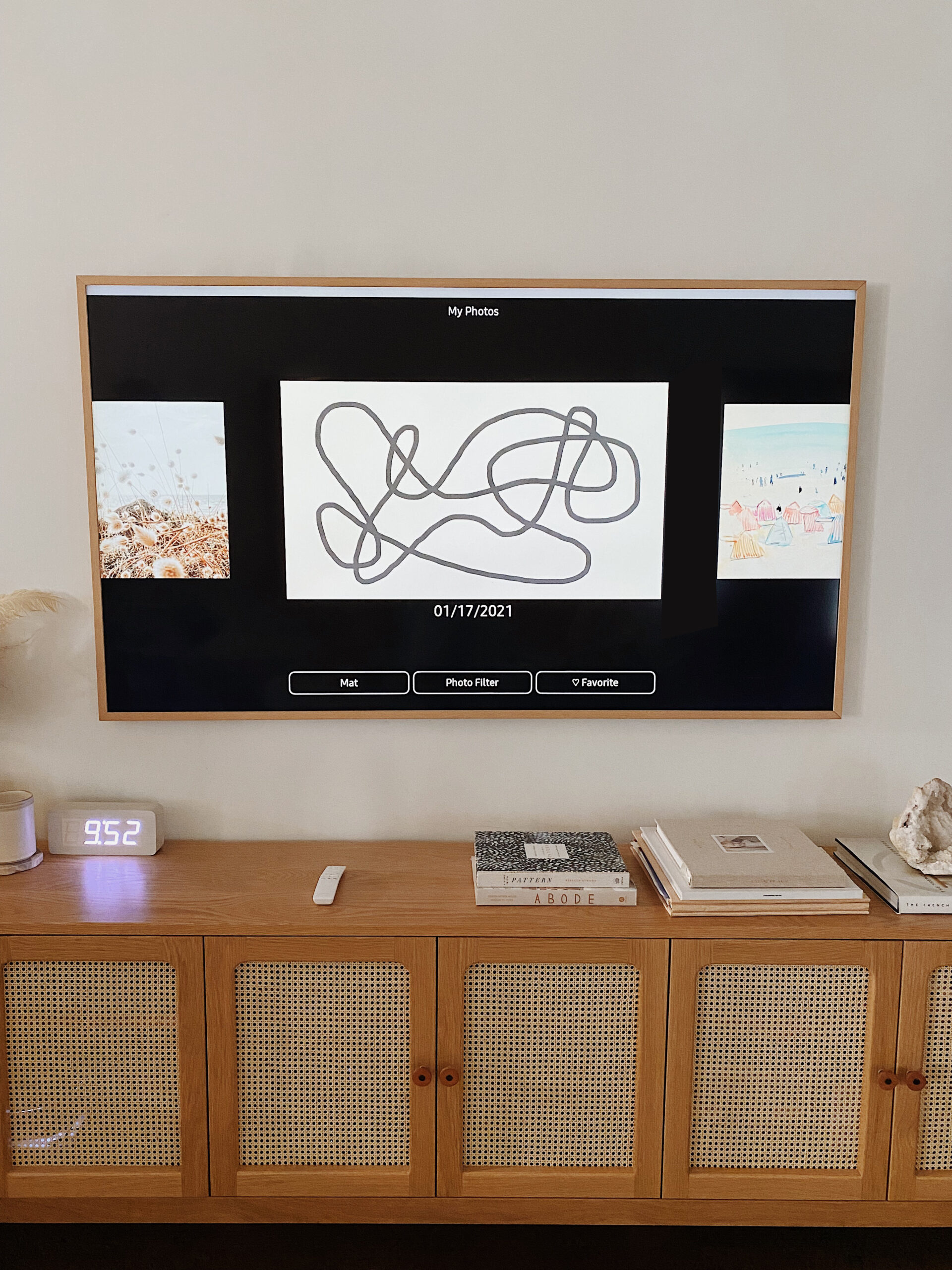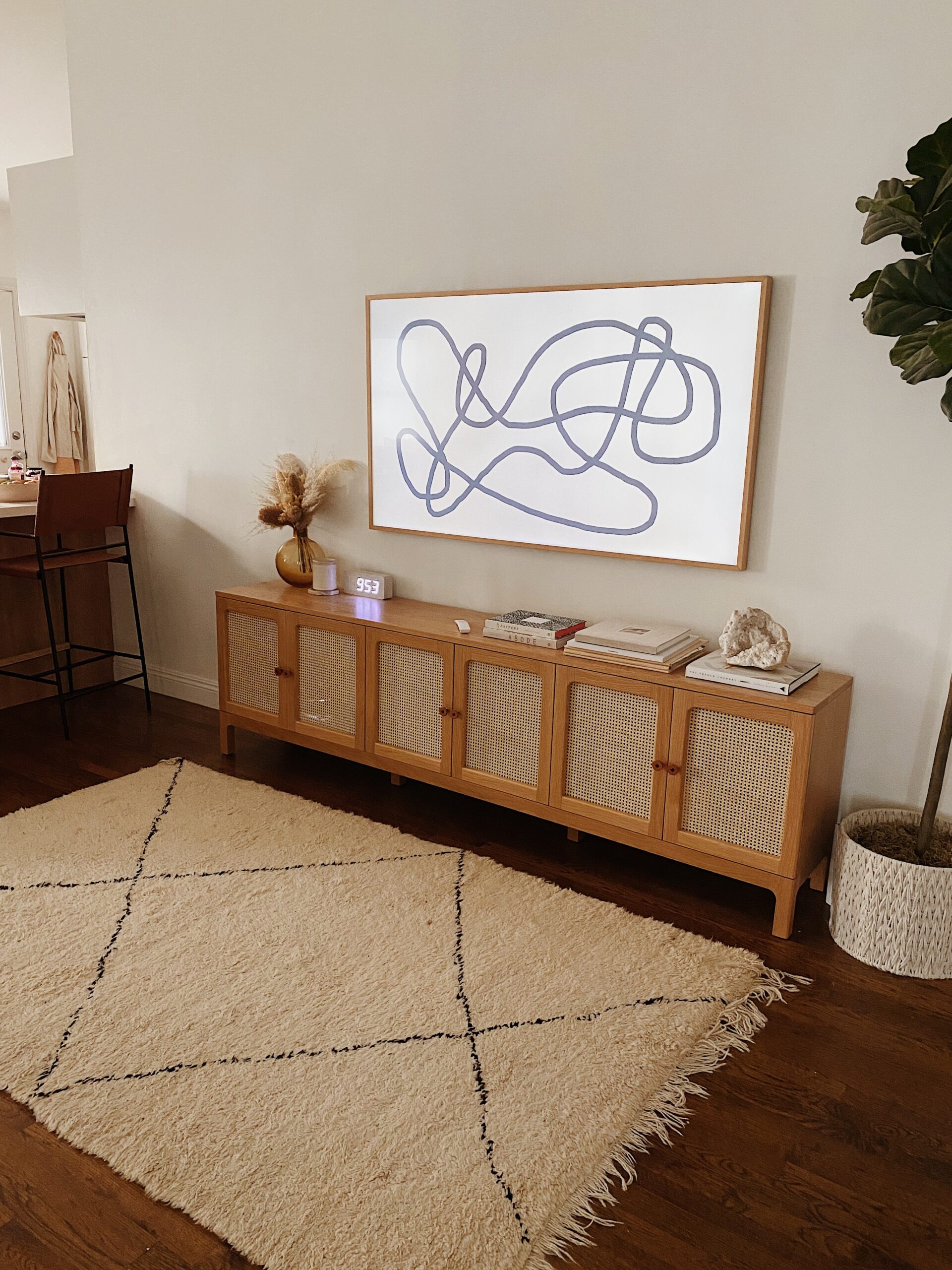 04. you'll find your art right there, then just add to your photos and choose the mat you want!!!
SO EASY!! THAT'S IT!!
btw– i answered lots of FAQs about the frame tv here if you're interested