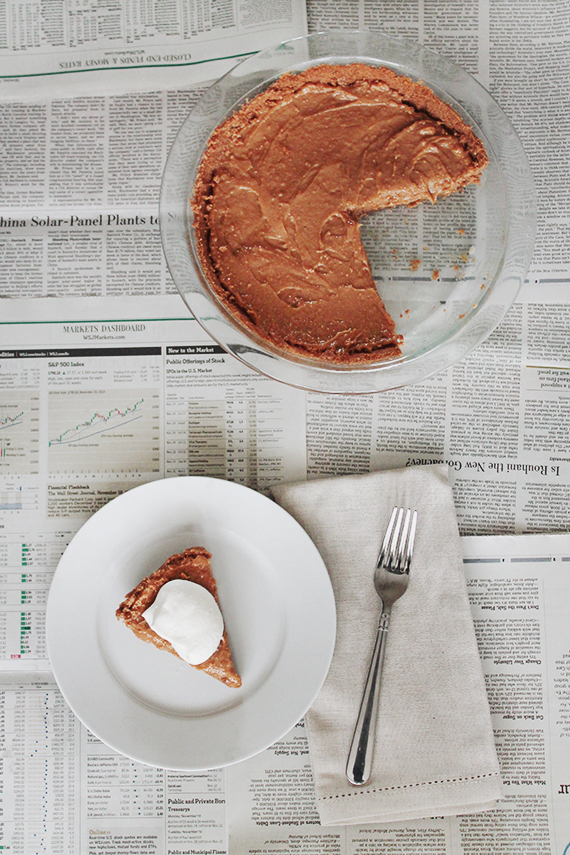 still looking for that perfect dessert to make for thanksgiving? good. you're in luck. this pie is not only INSANELY easy but i can guarantee your guests will say "holy shit" or some other form of exclamation.
my good friend made this for our annual version of friendsgiving (we actually call ours regretsgiving), and the second i tried it i said gimme that recipe now. i doubled the crust amount because my boyfriend likes the crunchy. also, about the filling : it is caramel (hence the name of the pie), which is not the easiest thing to slice, but the taste trumps any difficulty with the gooey texture.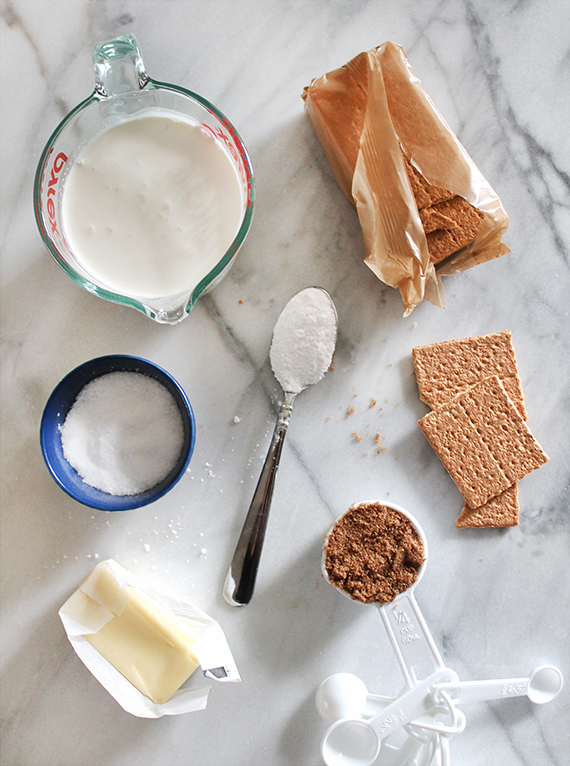 salted caramel pie
(from food and wine)
ingredients
2 1/2 cup graham cracker crumbs
8 tablespoon unsalted butter, melted
1/2 cup light brown sugar
two 14 ounce cans sweetened condensed milk
fleur de sel
2 cups heavy cream
2 tablespoons confectioners sugar
* again, i doubled the crust recipe
directions
preheat the oven to 350°. in a food processor, pulse the graham cracker crumbs with the melted butter and light brown sugar until the crumbs are moistened. press the crumbs evenly into a 9-inch glass or metal pie plate. bake for about 10 minutes, just until lightly browned. let cool. increase the oven temperature to 425°.
scrape the condensed milk into a 9-by-13-inch glass baking dish and sprinkle with a scant 1/2 teaspoon of fleur de sel. cover the dish with foil and place it in a roasting pan. add enough hot water to the pan to reach one-third of the way up the side of the baking dish. bake, lifting the foil to stir 2 or 3 times, until the condensed milk is golden and thickened, about 2 hours; add more water to the roasting pan as necessary. the consistency of the caramel should be like dulce de leche. don't worry if it is lumpy; it smooths out as it chills.
scrape the caramel filling into the pie crust, smoothing the top. spray a sheet of plastic wrap with vegetable oil spray and cover the pie. refrigerate until the filling is chilled and set, at least 4 hours.
in a mixer, beat the cream with the confectioners' sugar until firm. remove the plastic. mound the whipped cream on top of the pie and sprinkle with fleur de sel. cut into wedges and serve.
make ahead : the recipe can be prepared through step 2 up to 5 days ahead. refrigerate the crust and filling separately.