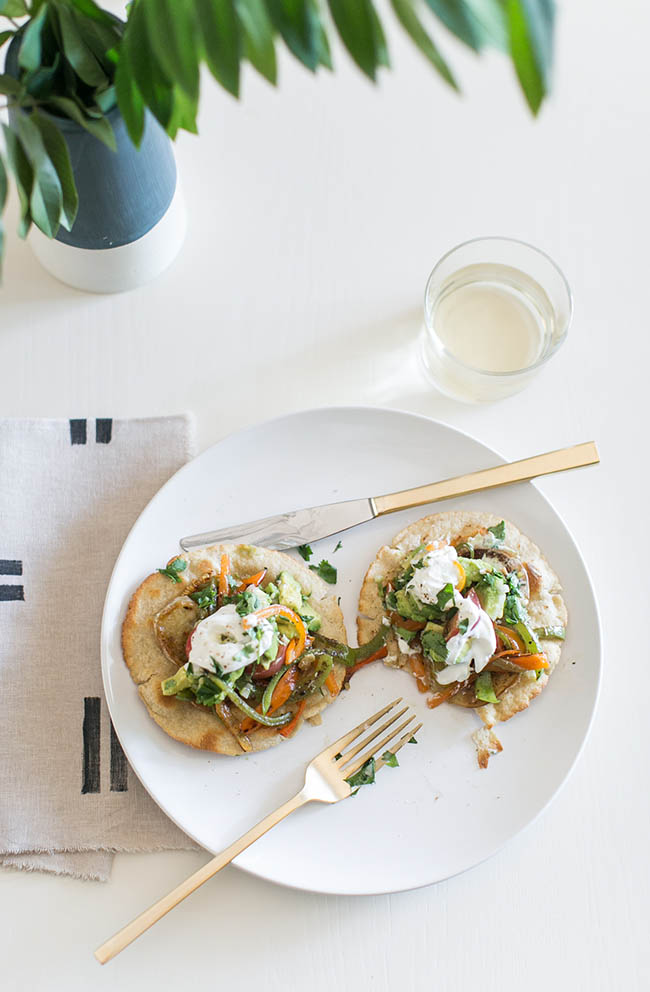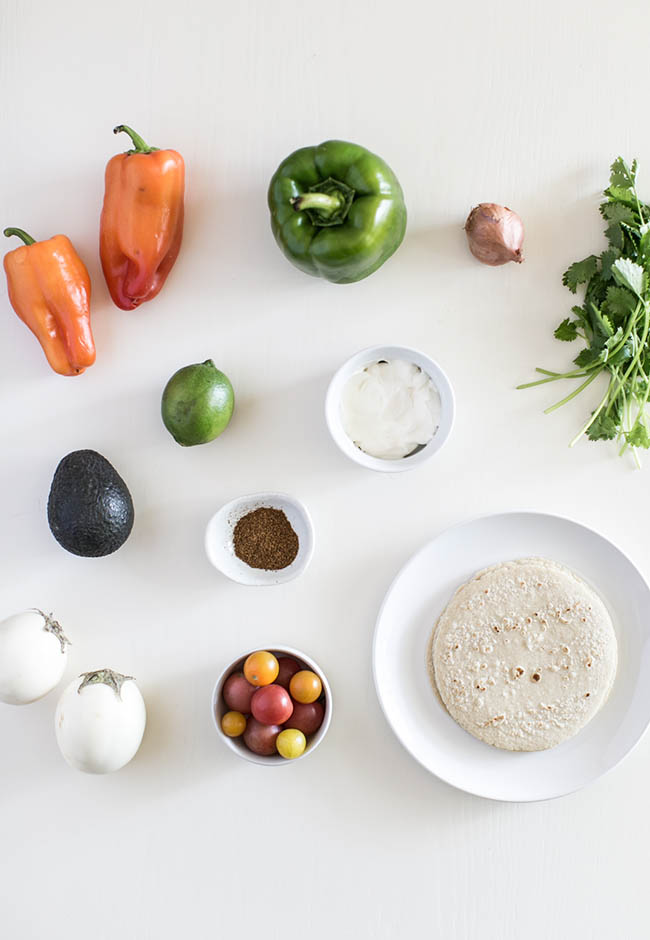 even though i sometimes share recipes on here, i have to admit i'm not the cook of the house. gideon was always the one who was responsible for dinner, and now that he's gone and gotten himself a full time job with a long commute — i'm the one in charge. so my weekly meal plan usually goes avocado toast, spinach tortellini, avocado toast, a big old caprese salad, avocado toast. no really, like those are the three things i make. sometimes i'll mix things up and make a caprese salad AND avocado toast for one dinner. we keep joking about the fact that our kids are gonna hate moms avocado toast, so i've been trying to get myself to cook some things i'm less comfortable with lately. i made steaks a few weeks ago and even did a good job! (i dropped one steak on the floor but that was the only hiccup!)
blue apron reached out to me about trying out their meals, and i jumped at the chance because that meant i'd actually try out some new recipes and not even have to go to the store (which for me is one of the worst parts). they deliver you a refrigerated box full of all the proportioned out ingredients along with simple instructions and photos. and now i kinda wish all cookbooks had step-by-step photos.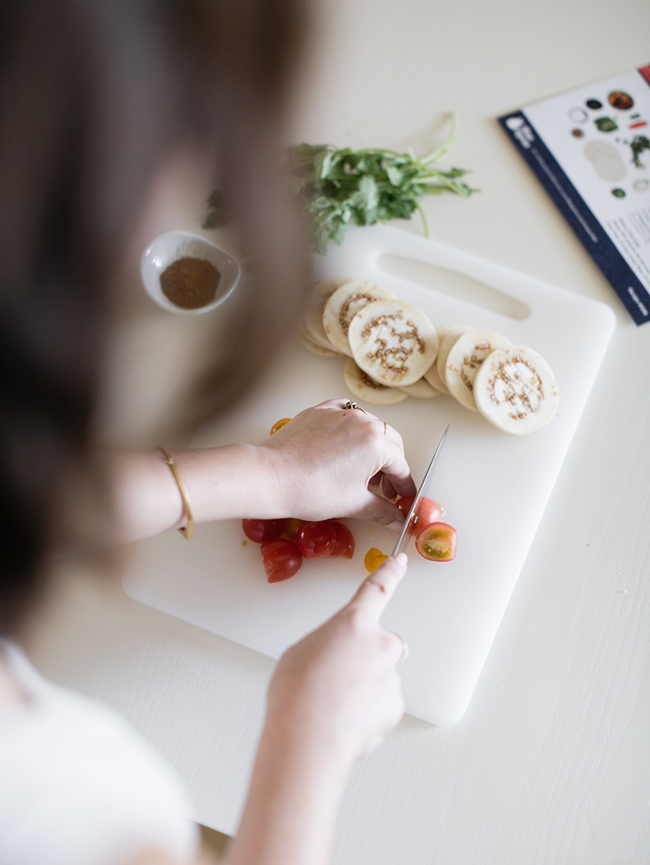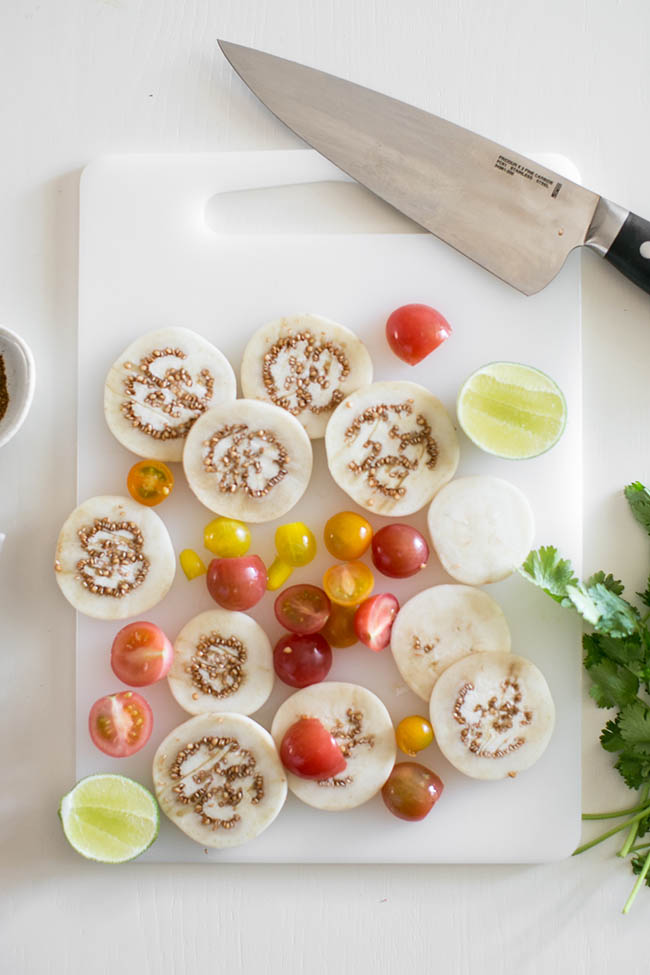 we made their summer eggplant and pepper tostadas, because we apparently always eat like vegetarians for some reason. they have packages that come for two people plans as well as family plans. next time i'd mix it up and try out the tandoori spiced chicken and the pork ramen.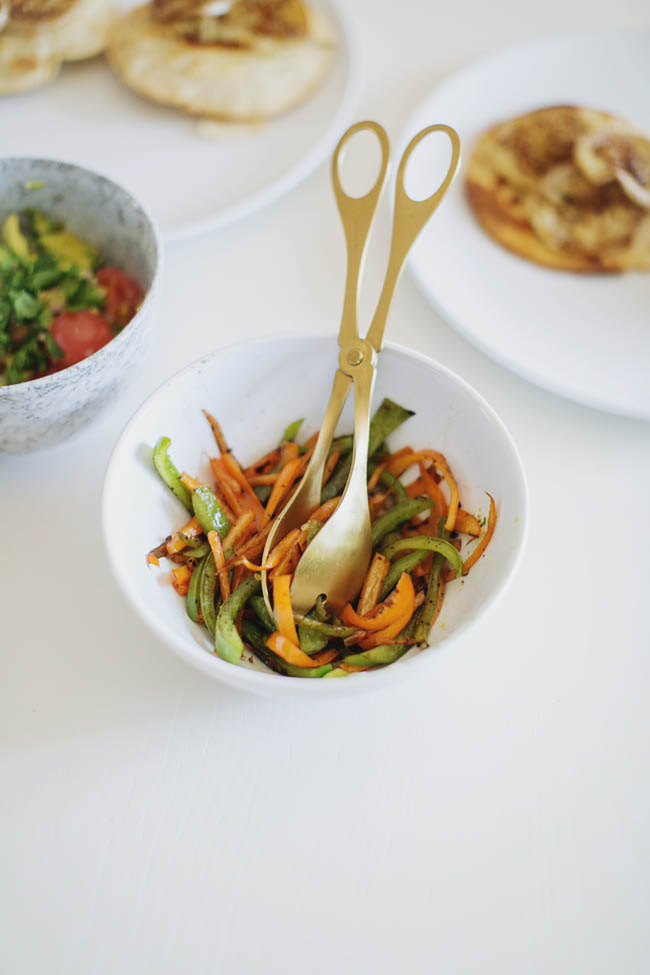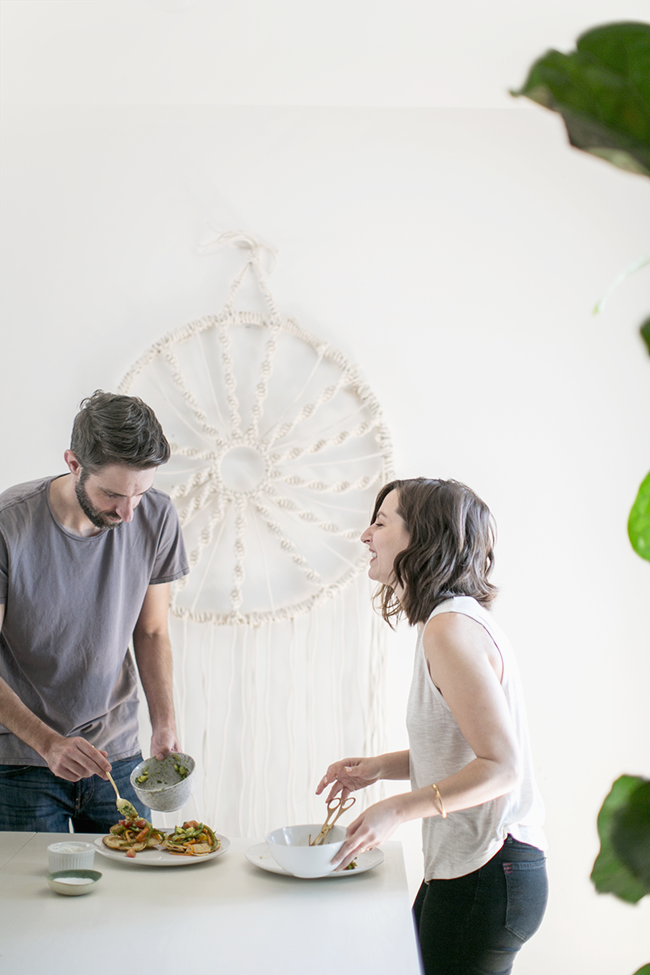 see how much fun i have when we cook together?! teamwork you guys. teamwork is cool. luckily i could have probably swung this recipe solo, because all their meals take less than 40 minutes to make and i can usually swing less than 40 minutes so long as i have a TV nearby.
if you wanna try it out for yourself — blue apron is offering the first 50 readers two free meals on your first order!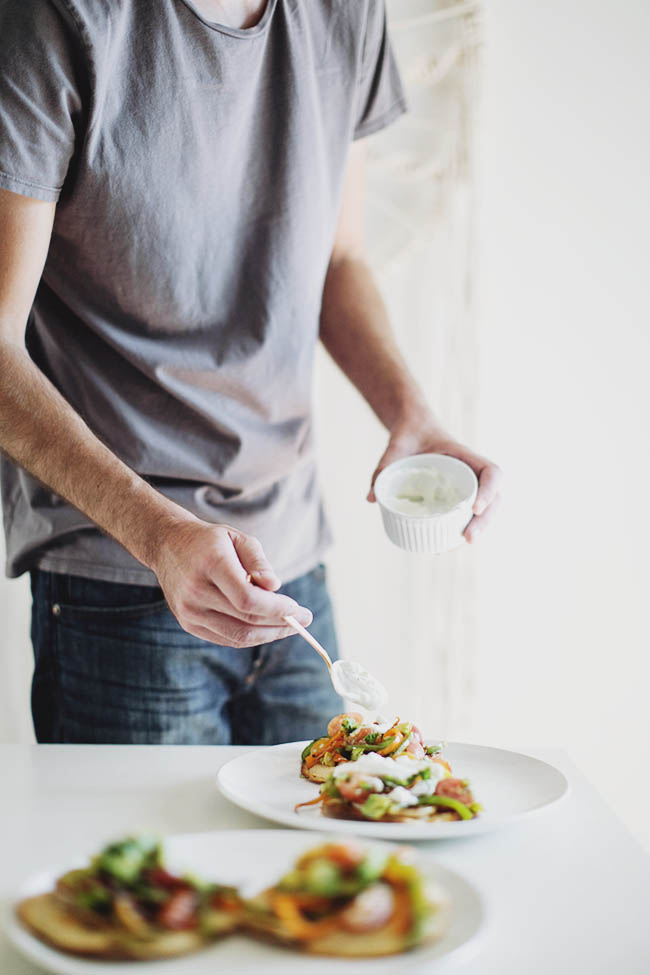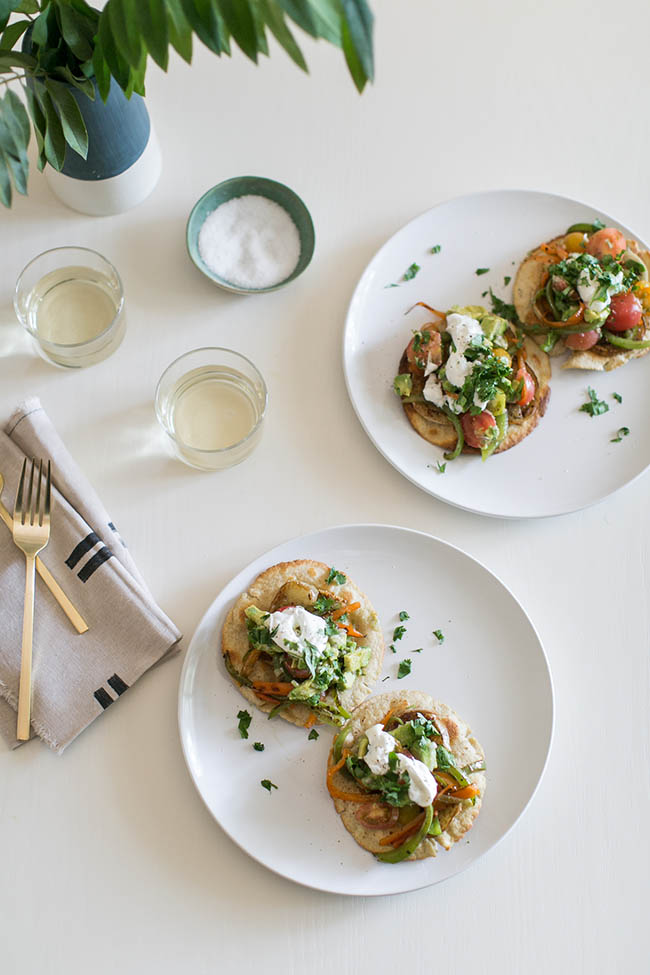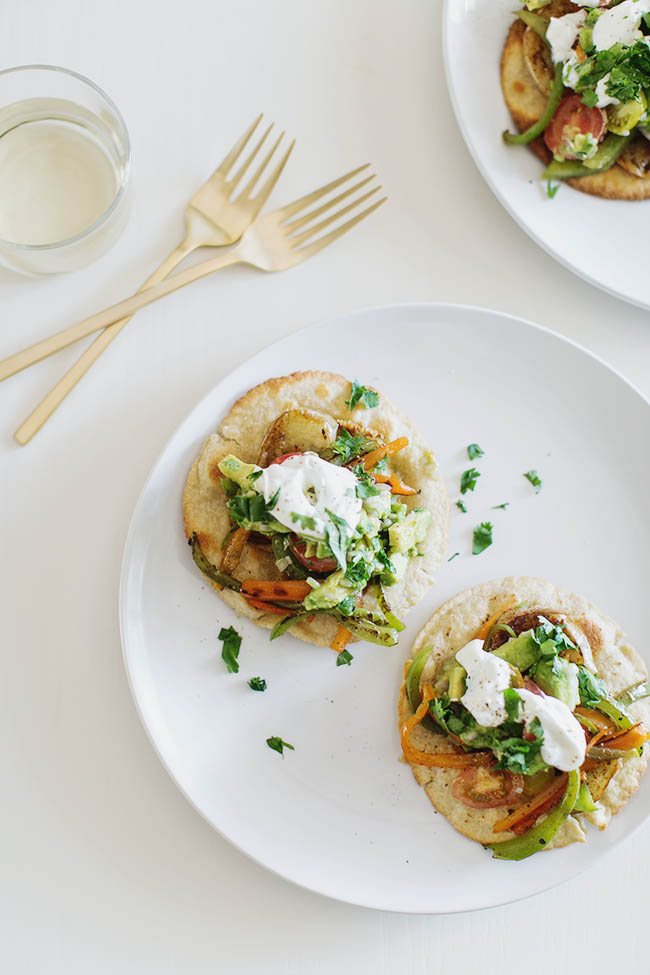 PHOTOS BY LILY GLASS
THIS POST WAS SPONSORED BY BLUE APRON. ALL OPINIONS ARE 100% MY OWN.