eating this: super easy go-to brownies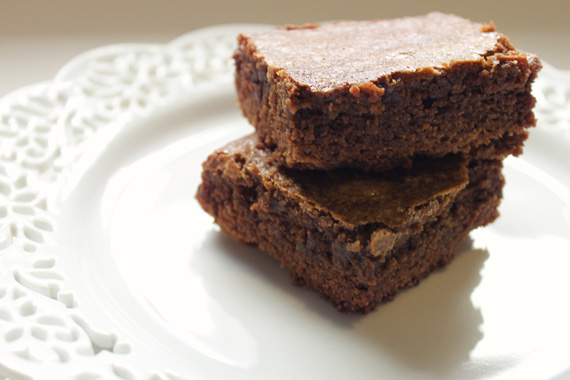 My dad has been making this brownie recipe my whole life. As long as they don't overcook, they're just gooey and buttery enough that I can't remember ever bothering with another recipe ever.
Unless it's this mix, which I like to keep on hand for days when we stay home and do a bunch of vicodin.
Super Easy Go-to Brownies
4 squares unsweetened chocolate
2 sticks of unsalted butter
2 cups sugar
4 eggs
2 tsp vanilla
1 ⅓ cup flour
Preheat the oven to 350°. Melt the chocolate and butter in a pan. In a mixing bowl, beat together the remaining ingredients.
Once the chocolate and butter are completely melted, pour the mixture into the mixing bowl. Beat until mixed. Pour batter into a sprayed glass pyrex. Cook for 20-23 minutes. I check at 20 with a toothpick. If the toothpick is drenched in brownie, I'll put it in for another minute. If it's only slightly drenched, take them out!