printable 2021 oscar ballot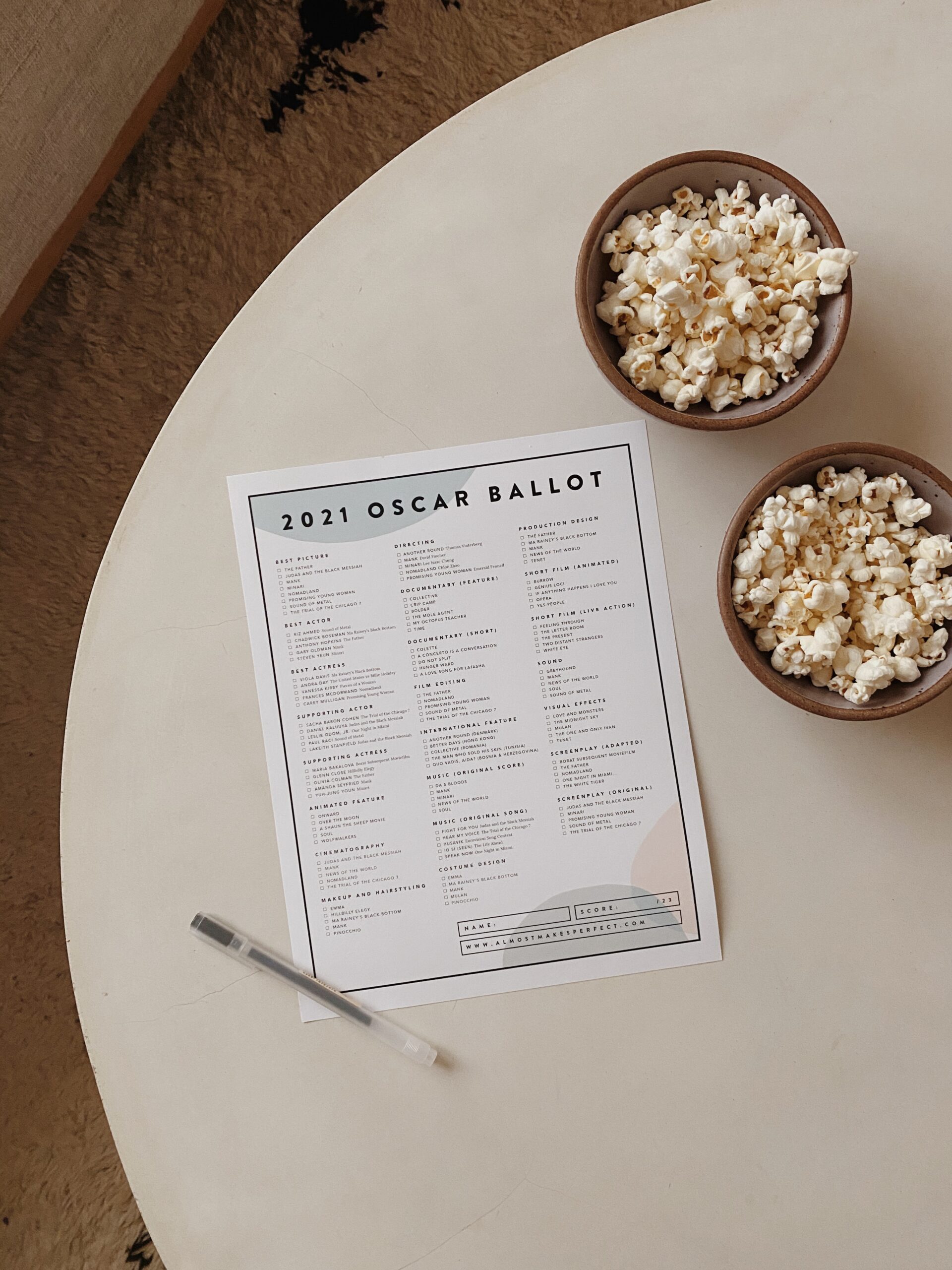 ok i really didn't want to bother with an oscar ballot this year — because i only just remembered yesterday when my brother asked if i was making one, and i saw barely any of the movies this year. one of them i saw 20 minutes of that i'll never get back… can you guess which one i'm talking about? lol. please try to guess.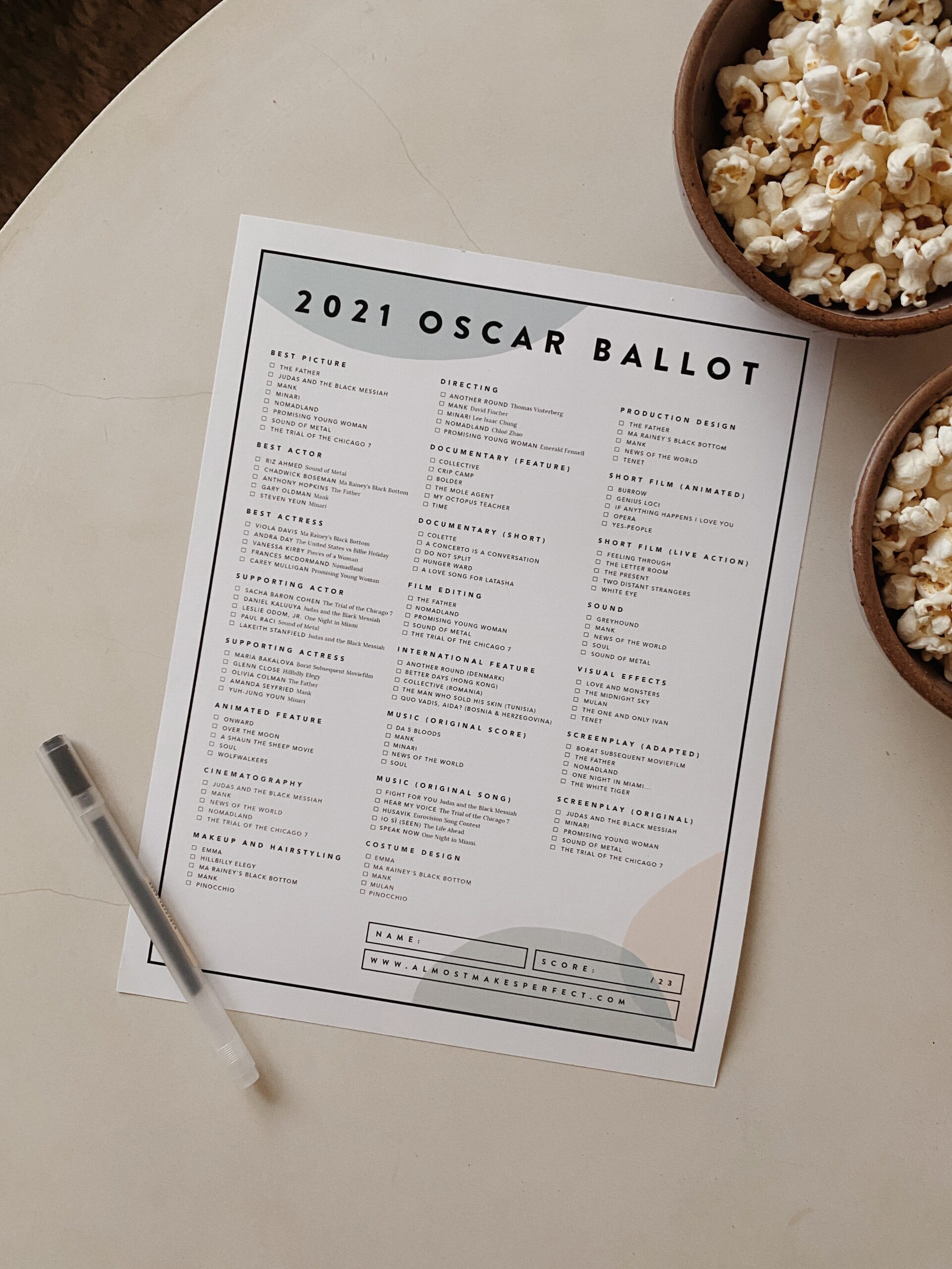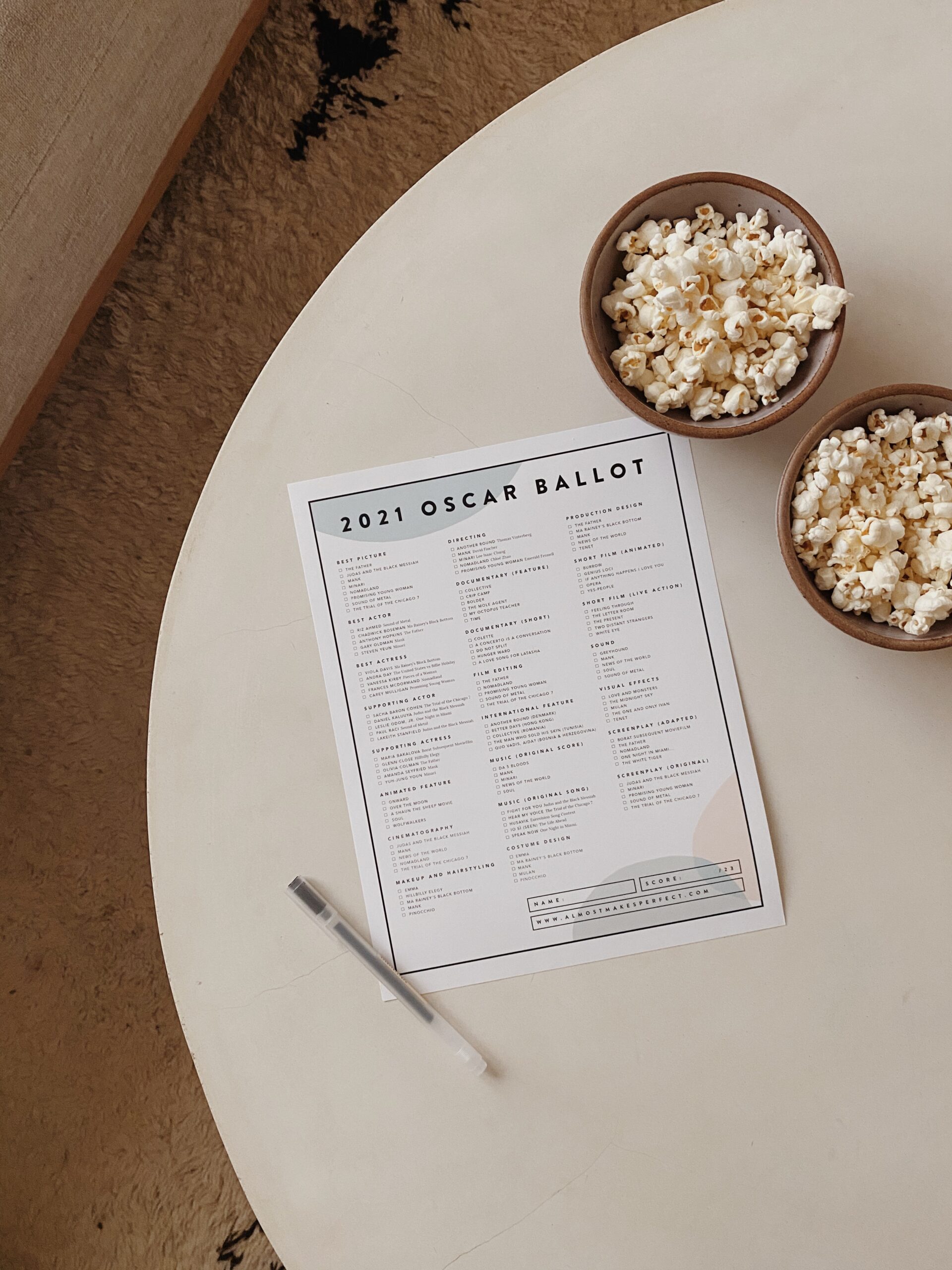 other years i gave my opinion of all the movies but this year i have literally seen like two of them so i'll be skipping that. i guess we spent too much of 2020 watching 90 day fiancé spinoffs.
i also i hope you notice how the styling of these photos is different than the other years, i did small individual servings of popcorn this year haha.
as always, please tag me on instagram if you use the ballots, i love to see them!!
(especially this year when i didn't want to even make this ballot BUT i didn't want to let those of you who download it every year down because i care about you.)