14 tips for a perfect guest room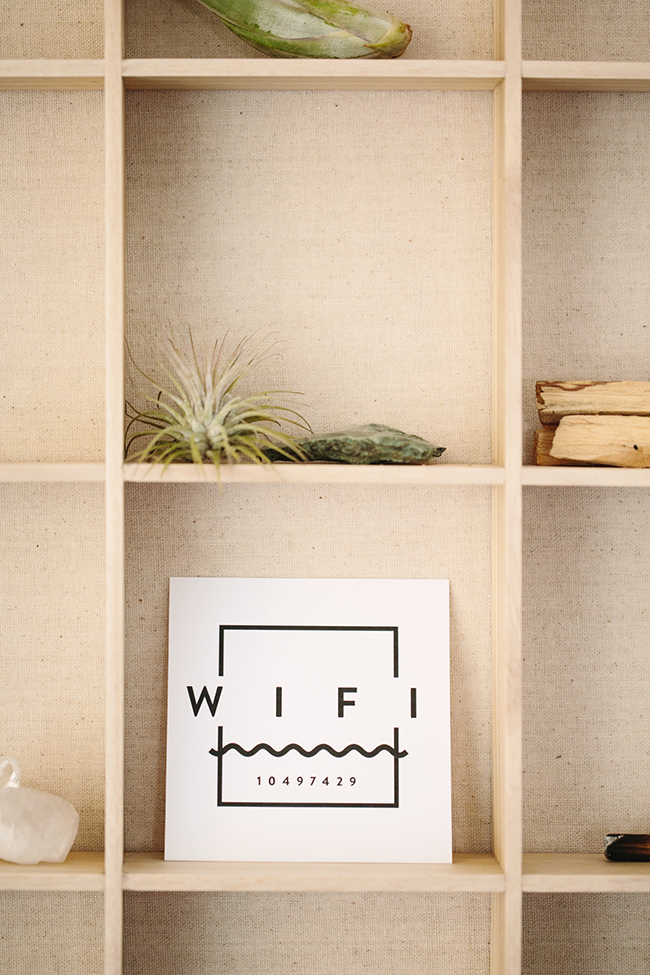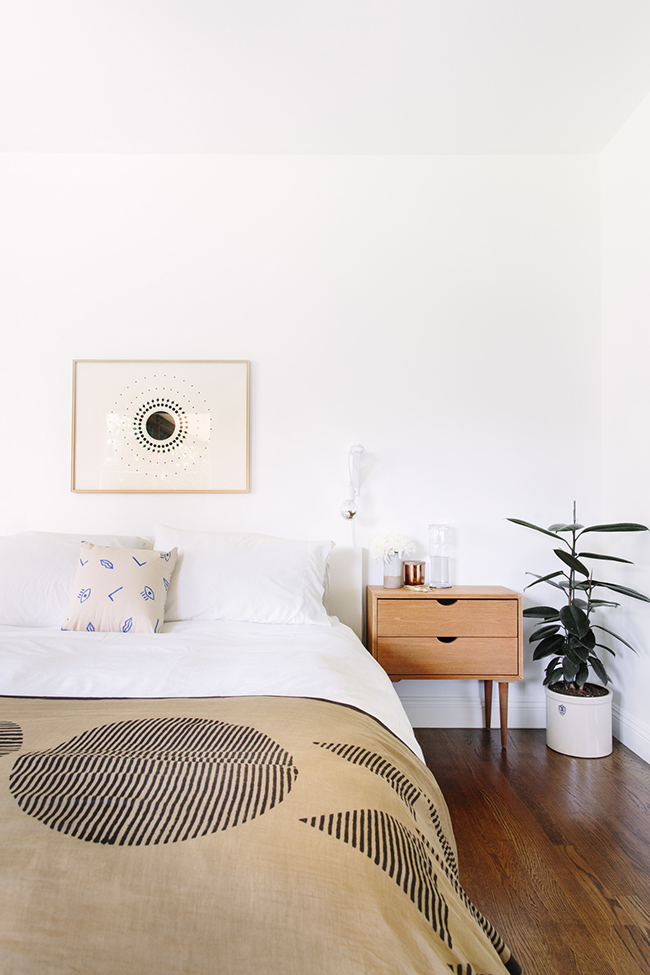 for the first time in my life, we have a guest room! and it's so exciting and feels so grown up. this is also the first room reveal in our house, so i have to include a before and after. ( we didn't do anything besides remove the ceiling fan and paint it white ).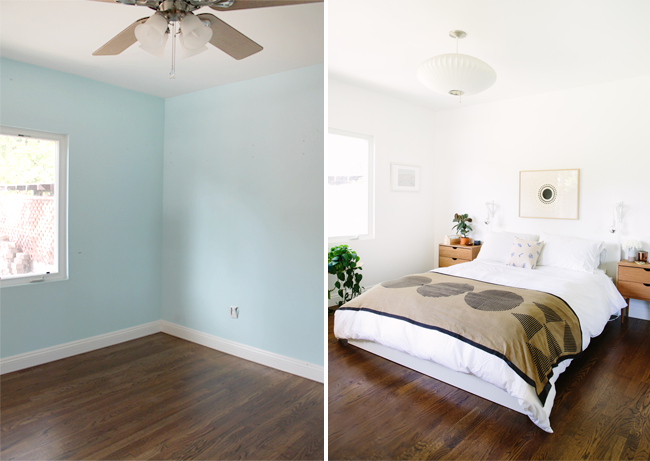 we've only hosted my dad so far, but now that we are capable of hosting, it's been really fun to try to create a welcoming guest room for… my dad, and my cats, and like, any future guests we might have, as well.
all the furniture is recycled from our bedroom and i teamed up with SWENYO to add some fun accessories and guest room essentials, because i really feel like it's the little things in a guest room that transform it from a room filled with your old crap into a tranquil place people would really want to stay. you want your guest to feel like they have everything they need, and that they don't have to ask you for a million things they forgot the whole weekend.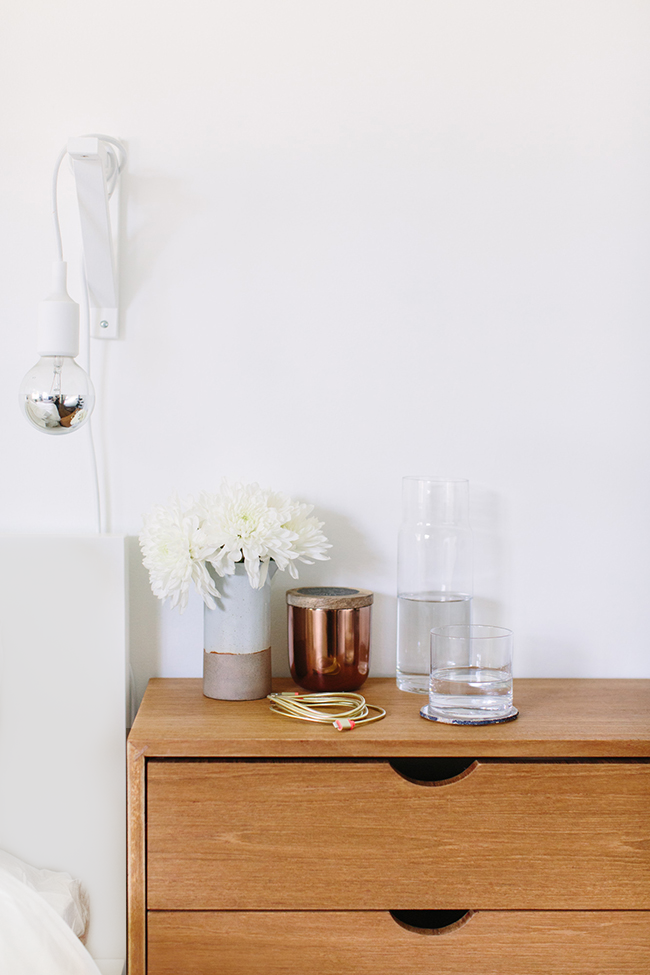 01. FRESH FLOWERS it's not an absolute must, but even a tiny little bouquet from the grocery store will make your guests feel super welcome and like you're actually happy to have them.
02. AN IPHONE CORD ON THE NIGHTSTAND everyone forgets a cord when traveling, it's just a scientific fact. so be the bearer of good news, and they'll be stoked to see a charger cord sitting there waiting for them.
03. A CARAFE OF WATER no one wants to have to walk around in the middle of the night thirsty, so i always leave a cute carafe with some water on the nightstand, and you can even fancy it up by throwing some lemon or cucumber slices in there to make it like a little spa.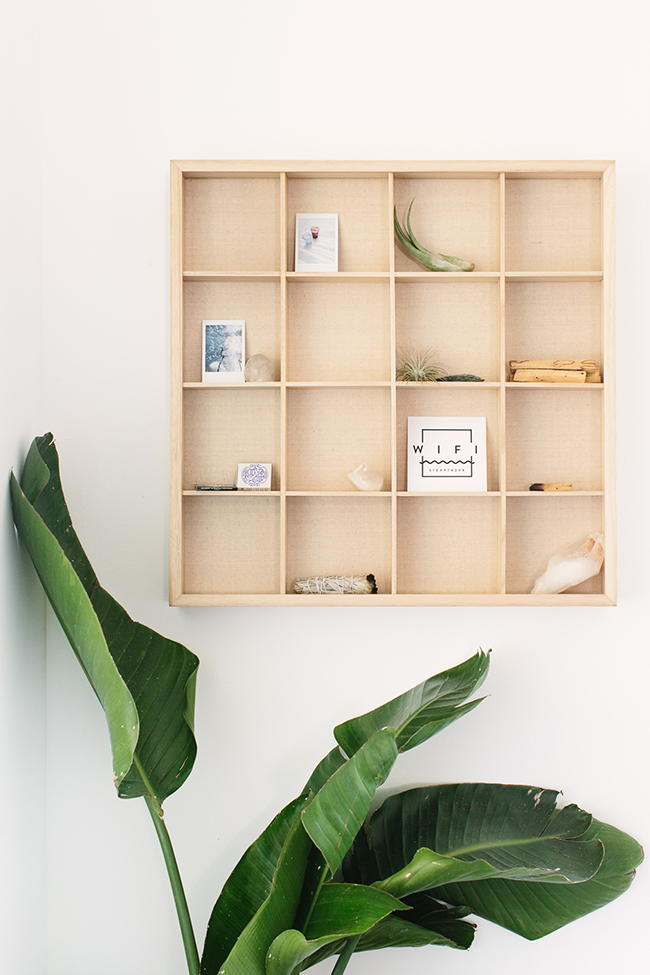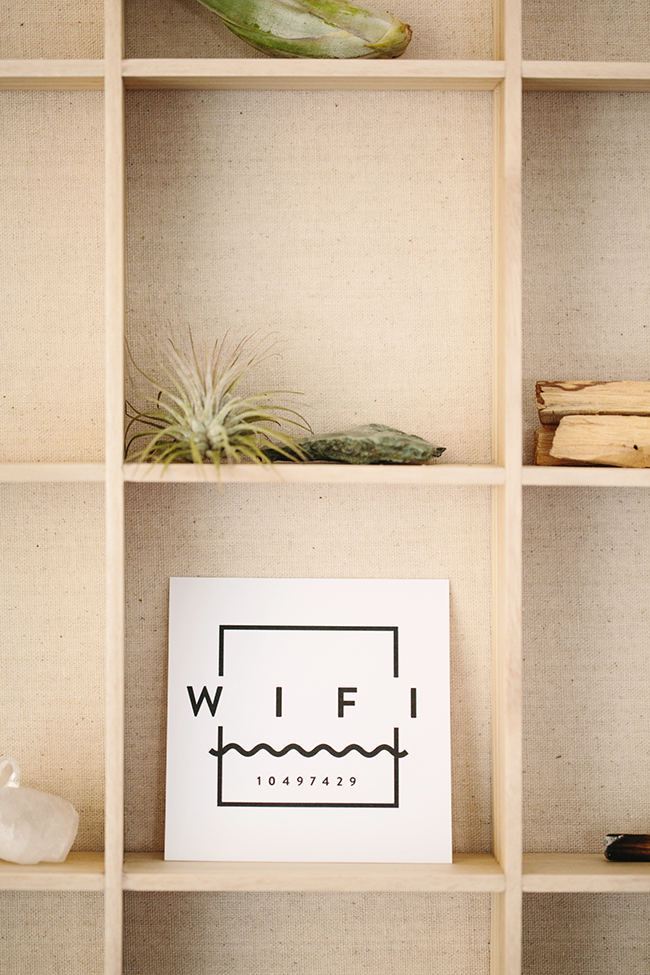 04. SHARE THAT WIFI no one wants to have to repeat the password over and over, so leave it out for them to help themselves. ( ps sharing the printable for this tomorrow! )
05. PROVIDE STORAGE SPACE even if you've jammed the guest room closet with all your winter clothes, don't forget to free up some space for their stuff.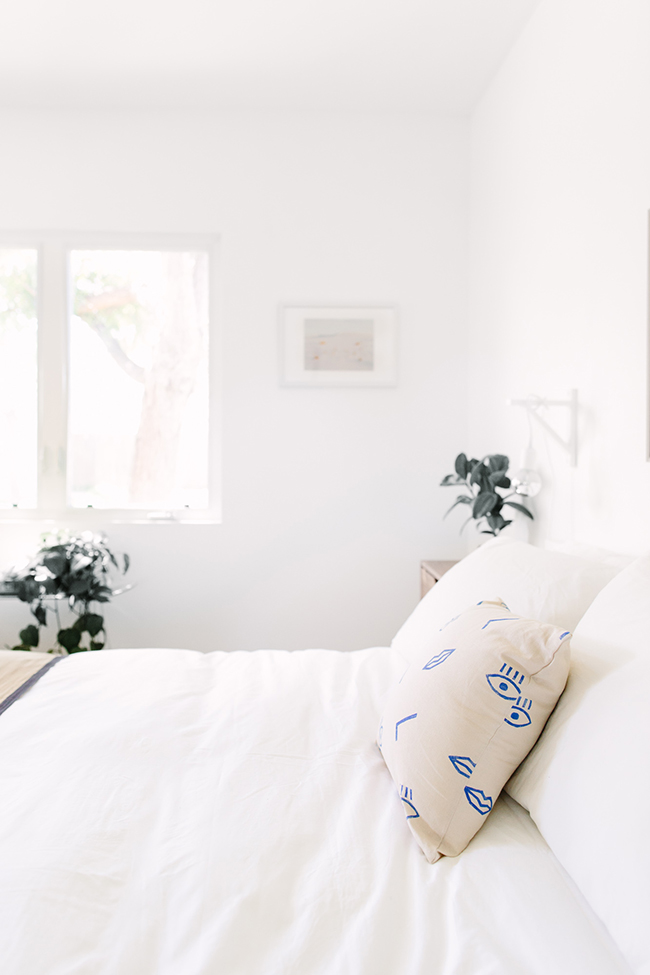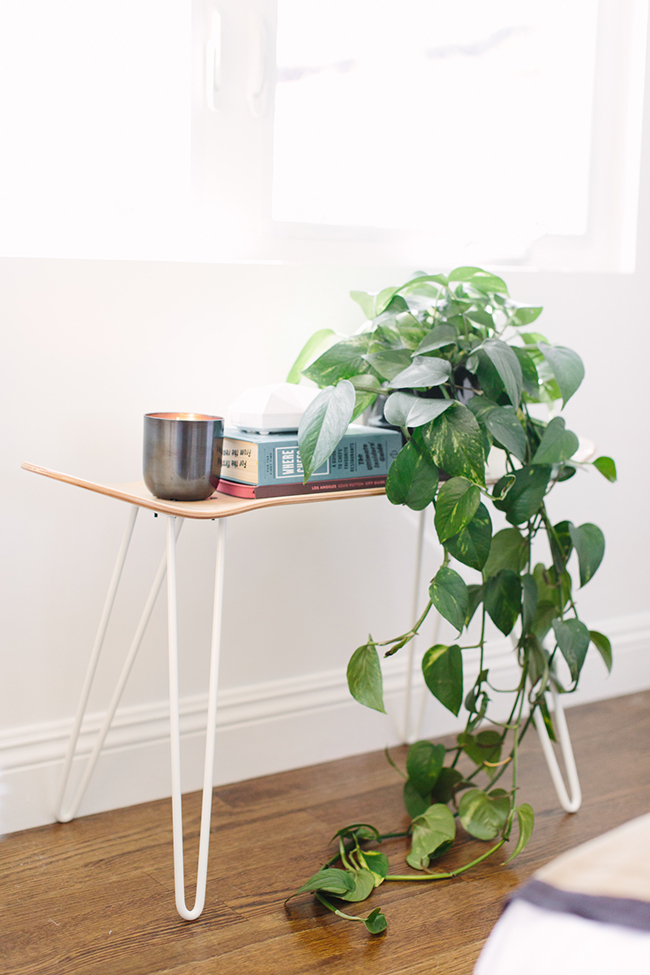 06. READING MATERIAL leave all your city guide books / magazines out for them and they'll get inspired to sightsee. ( ok you can leave the magazines in the bathroom )
07. PROVIDE EVEN MORE ENTERTAINMENT if you want them to feel comfortable enough to stay in bed for a bit when they wake up, put a tv and / or radio in the room too.
08. LUGGAGE RACK i personally don't want a suitcase on the bed, so it's important to provide a little luggage rack for them to unpack. this little bench doubles as a side table for plants, as well as a place for their suitcase.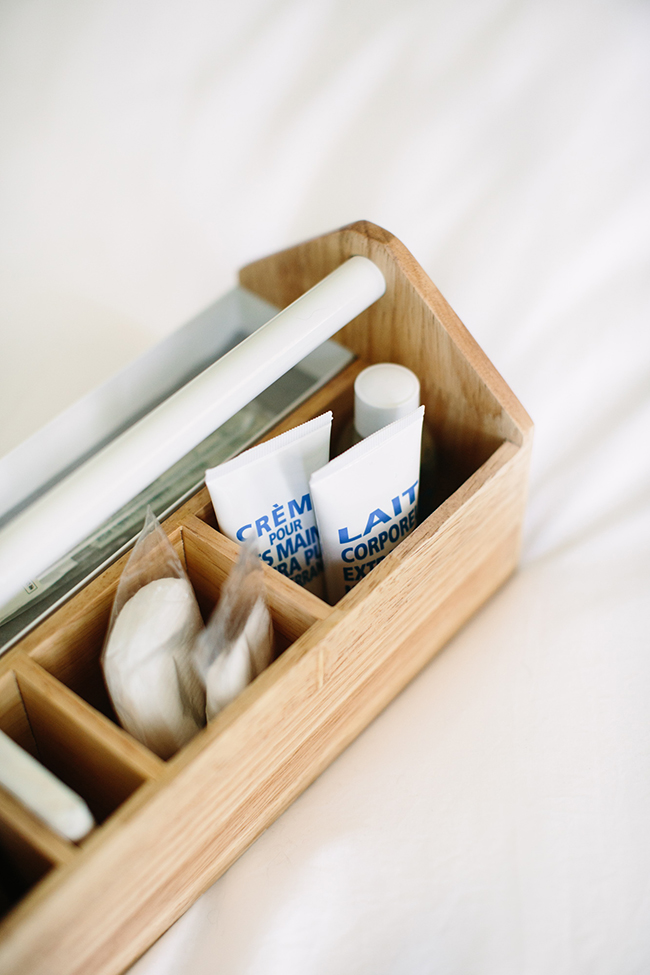 09. PUT OUT SOME BATH PRODUCTS probably the easiest way to make your guest room feel real fancy. leave some travel shampoos along with a toothbrush, some cotton pads, etc. if you don't hoard them from your own hotel visits, buy a set.
10. SUPPLY OTHER ESSENTIALS TOO if your room is super bright in the morning, leave an eye mask for them. if it gets loud, put some ear plugs in the drawer.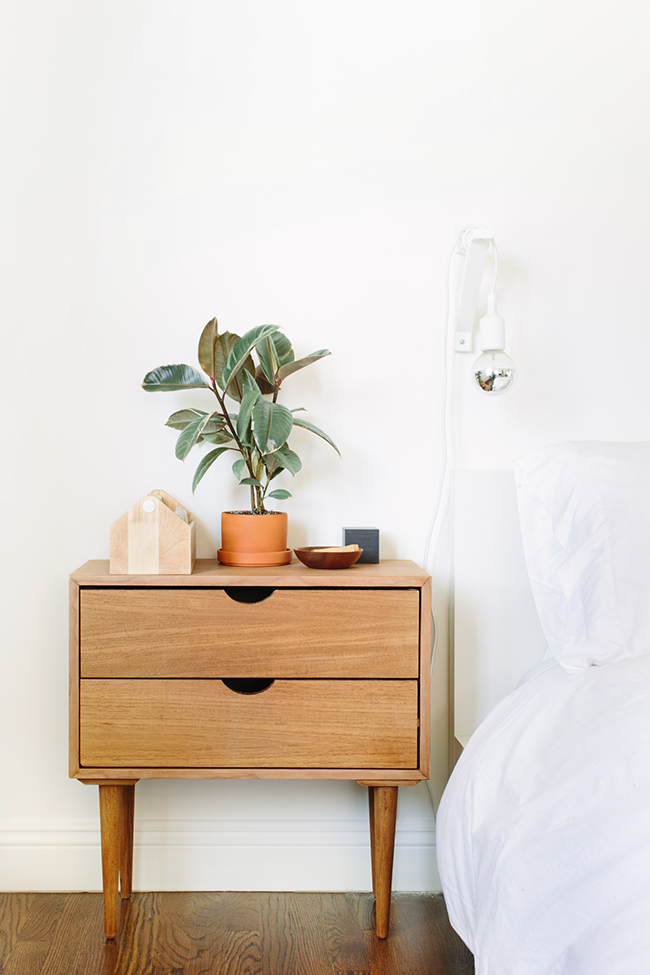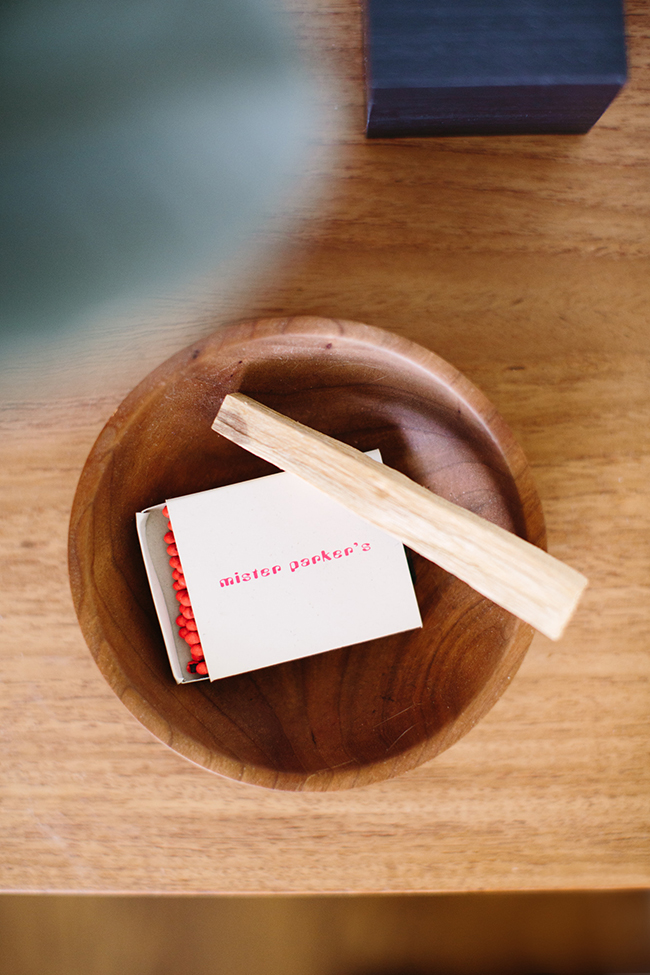 11. MAKE IT SMELL GOOD scatter candles, matches, sage around for them in case they like their room to smell a certain way. but also light candles before they arrive to get the vibe going.
12. A NICE COMFY BED is really important, so you should sleep in your guest room once to see if you like it yourself and improve where necessary.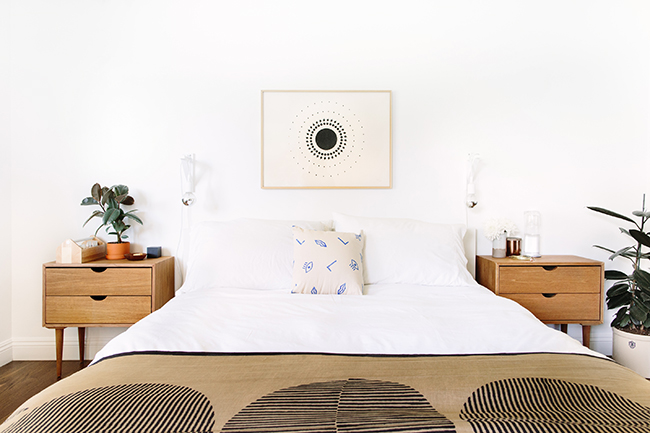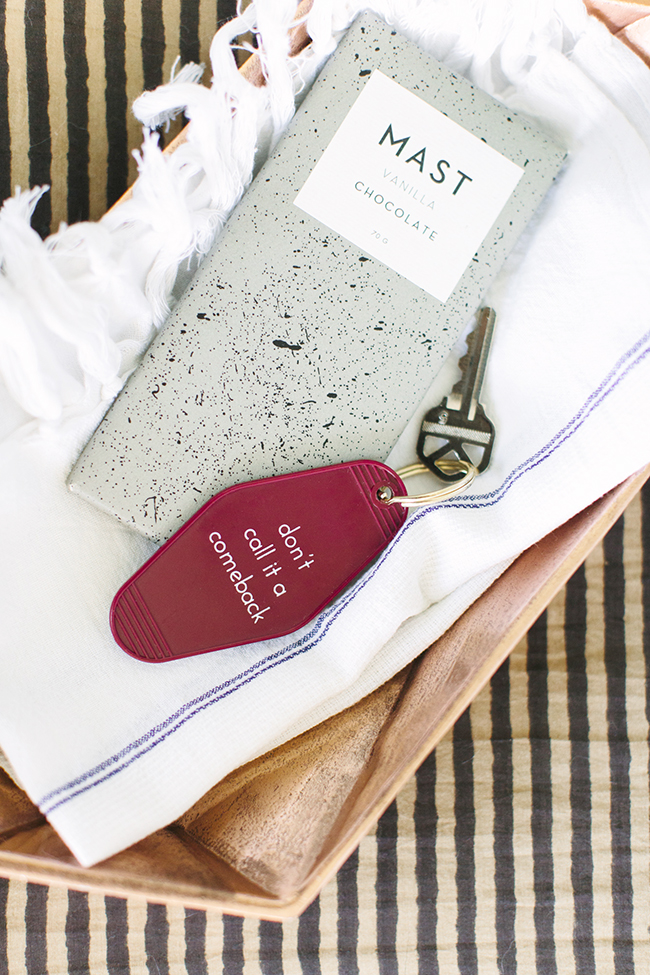 13. LEAVE THEM SOMETHING SWEET i like to leave a little chocolate on the pillow because i'm apparently obsessed with pretending i'm running a B&B here, it's sounding like.
14. GIVE THEM A KEY lastly, i think providing a key is super important. they won't rely on you if they wanna go explore and they won't feel like intruders.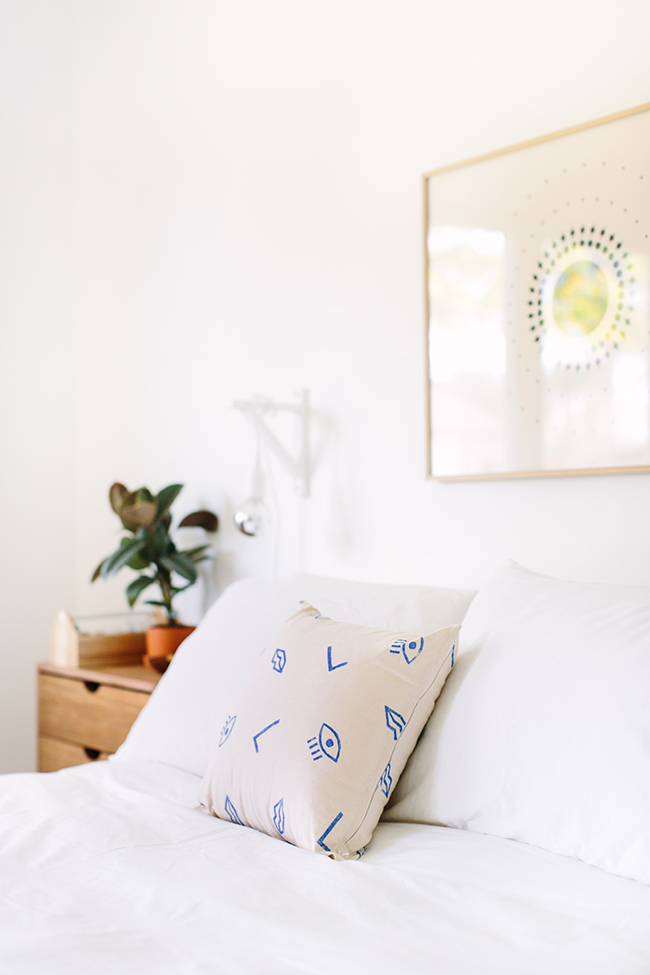 BEDDING / THROW PILLOW / WHITE CORD LIGHTS / CANDLE / CHARGER CORD / TRAVEL BATH PRODUCTS
WOOD CADDY / KEYCHAIN / PHOTO DISPLAY / BENCH / PORTABLE SPEAKER
SWENYO is also generously offering 15% off your order with code ALMOSTPERFECT15 from now until april 30 2016 (excludes sale items and applied before tax + shipping)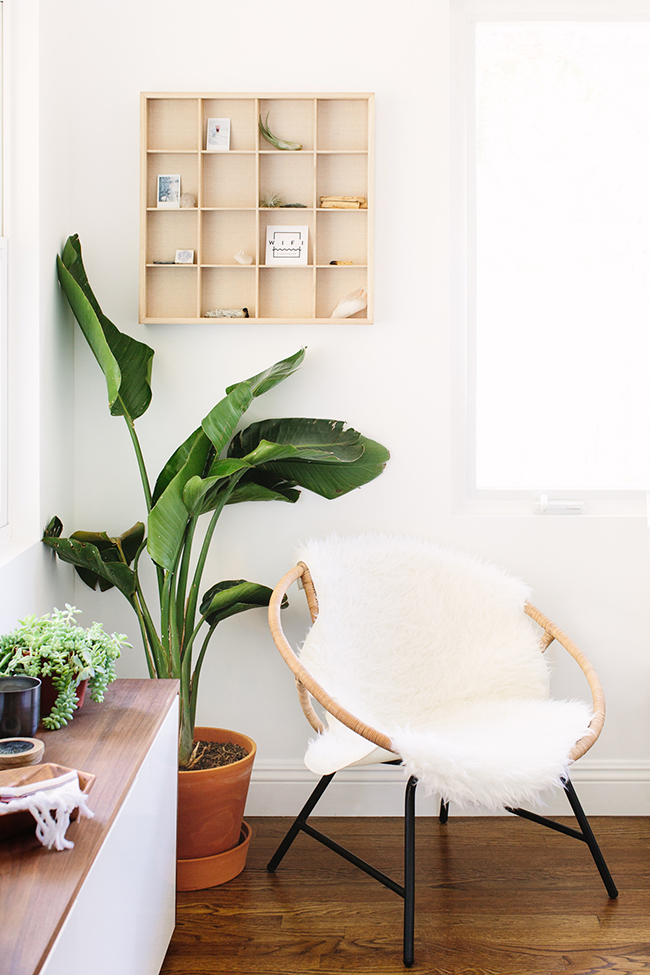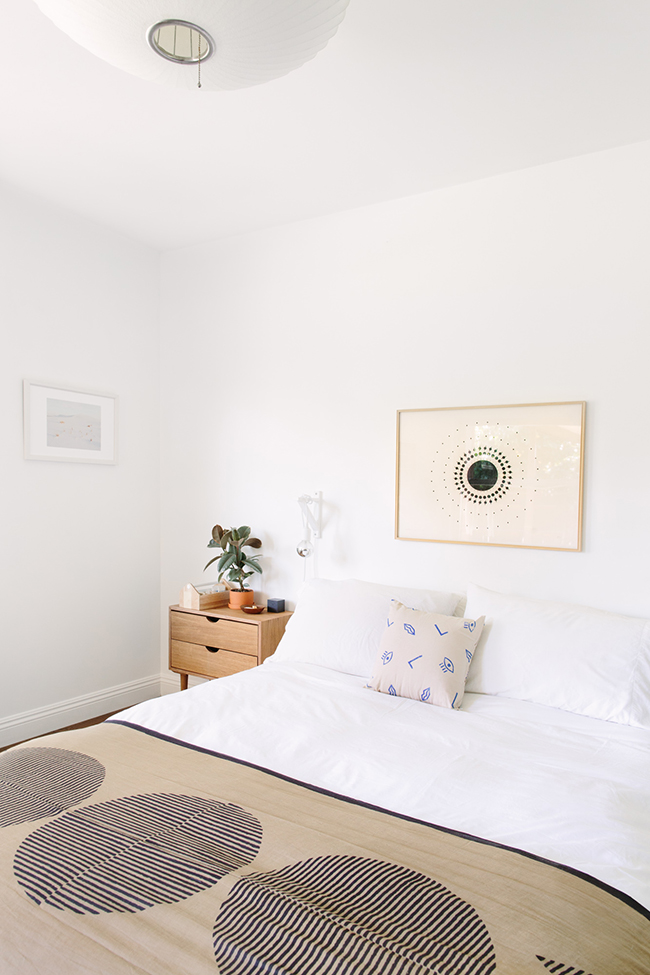 THIS POST WAS IN PARTNERSHIP WITH SWENYO. ALL OPINIONS ARE 100% MY OWN.