printable weekly meal planner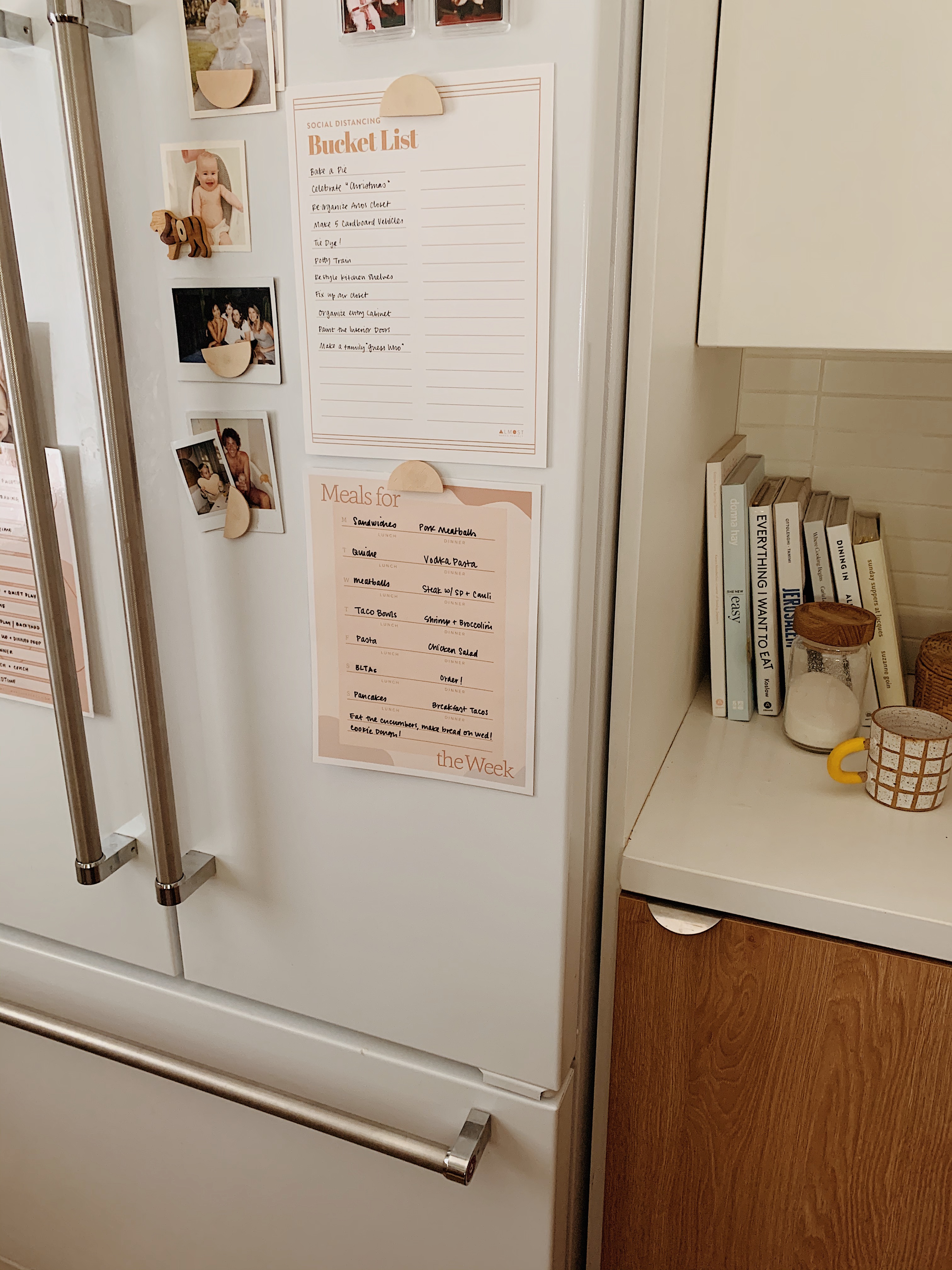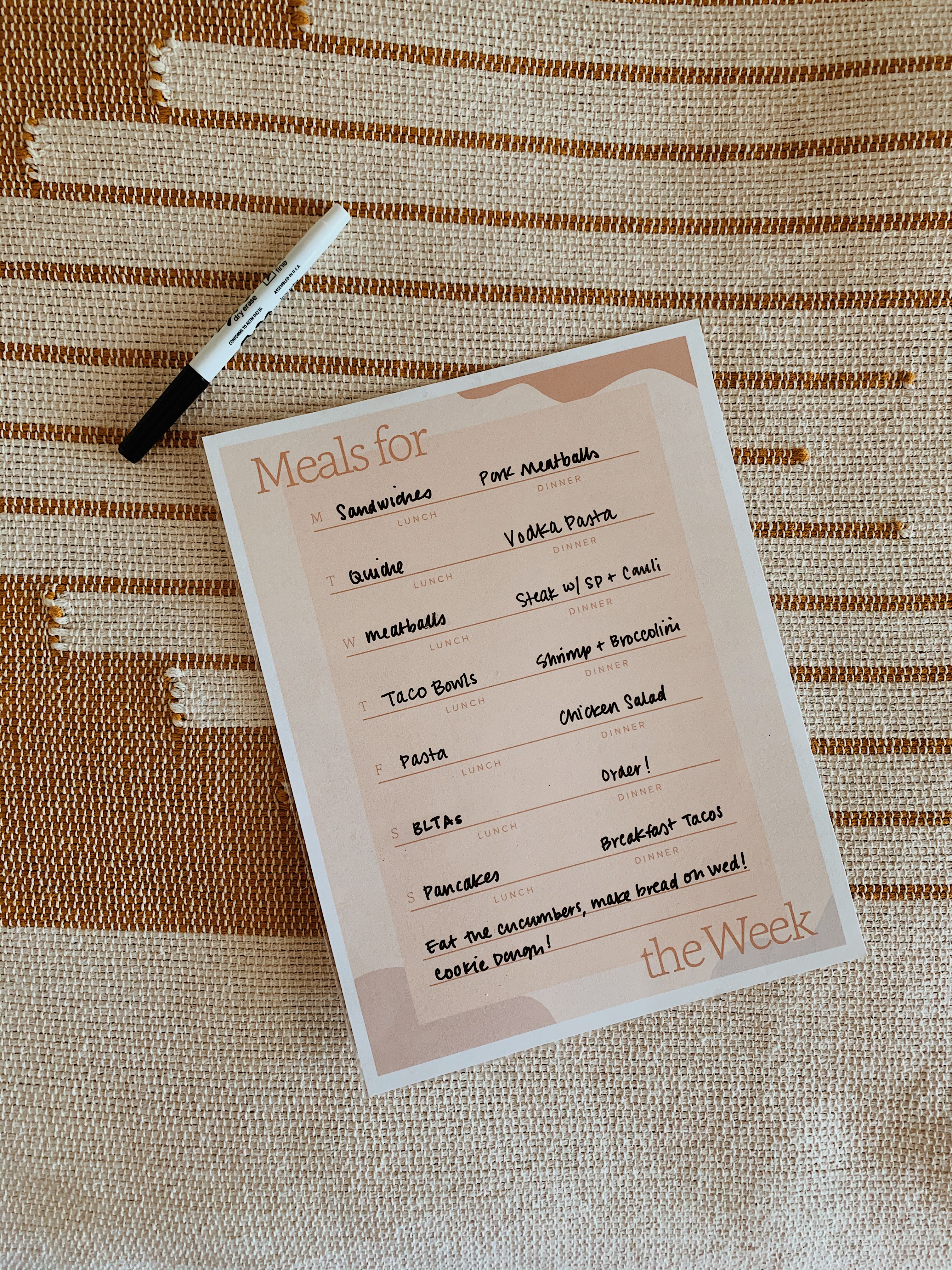 well it seems everyone i've spoken to is also having food anxiety and needs a meal planner badly, for their sanity. we usually eat leftovers or sandwiches every day for lunch, but i included a lunch section for you guys too, as well as a little notes area at the bottom.
the first step we took when this all happened was going through our giant freezer and writing down the entirety of it, itemized and categorized. since then i reference that list (and cross of things we've eaten) and i cross reference with our fresh food/pantry items to figure out what needs to be eaten, what can go together, etc. so then i come up with a weekly plan so i'll know what i'm making and not have to stress about it (plus it helps me remember to thaw dinner in time everyday). i'm excited to have a pretty and eternally-reusable place to write down our meals for the week now.
anyway, we've been exclusively shopping for food online for about a month now so it's been very limited and stress inducing, so the meal planning has definitely helped ease my anxiety about it. i hope it helps you too!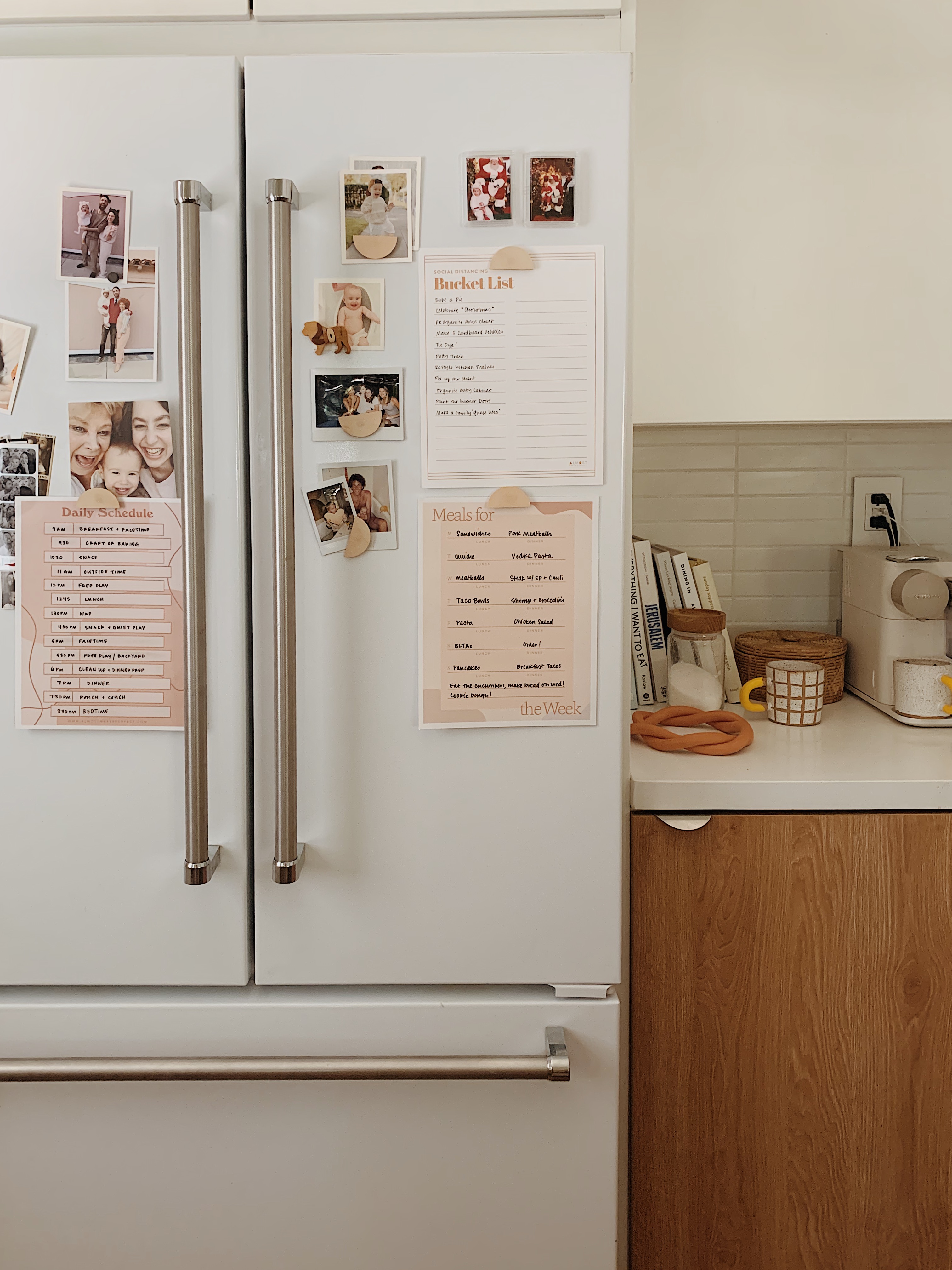 to laminate without a laminator, i used these laminating sheets and this pen! if you have a laminator, even better! and if you have nothing, maybe a pencil and eraser every week?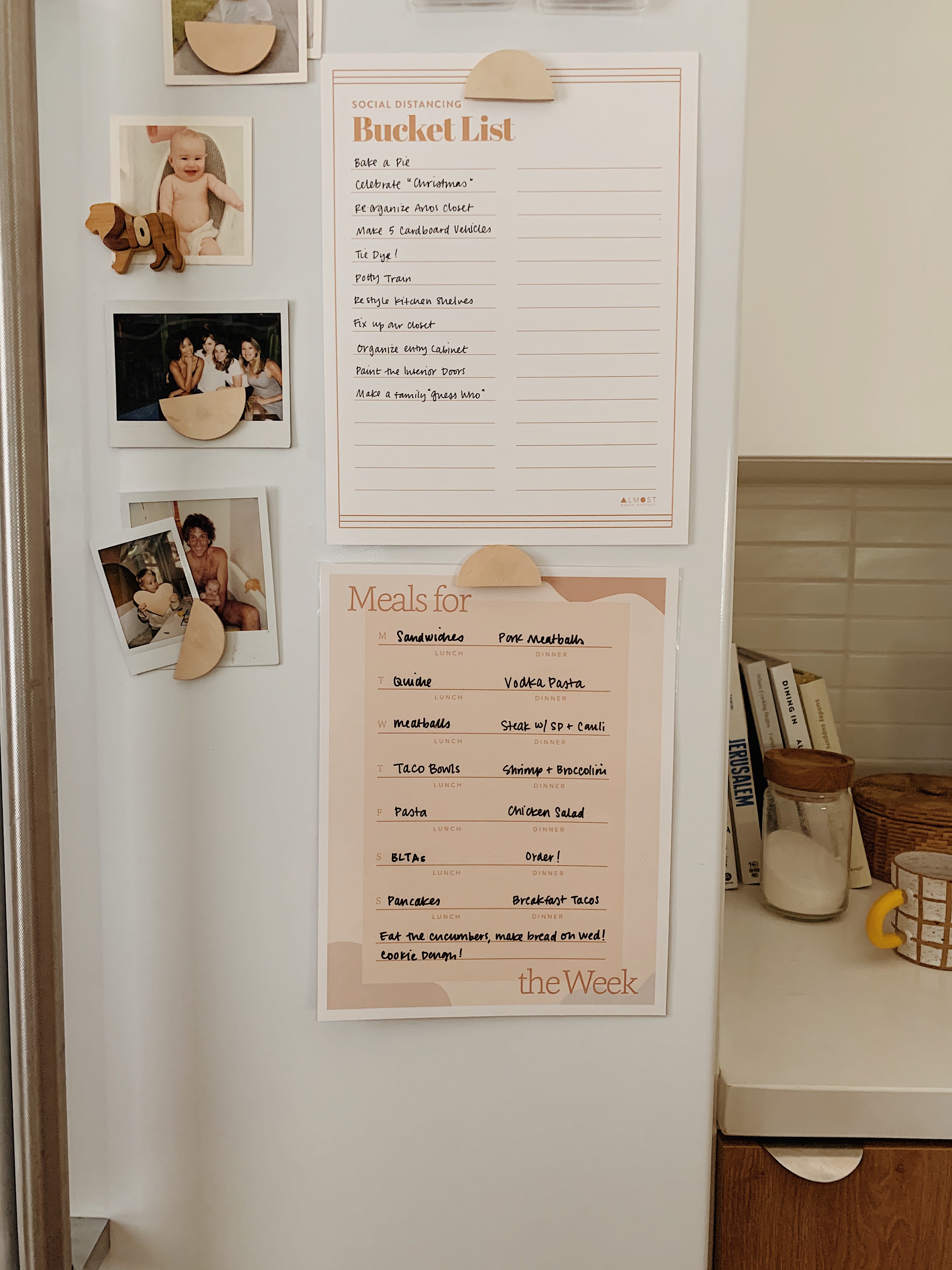 printable for personal use only. please only link directly to this blog post versus to the link of the printable itself.
for best results, download file from the browser and print from your desktop, versus from the browser window.
ps our fridge sure seems to be getting full of printables doesn't it lol