diy trick or treat bags (with free printable)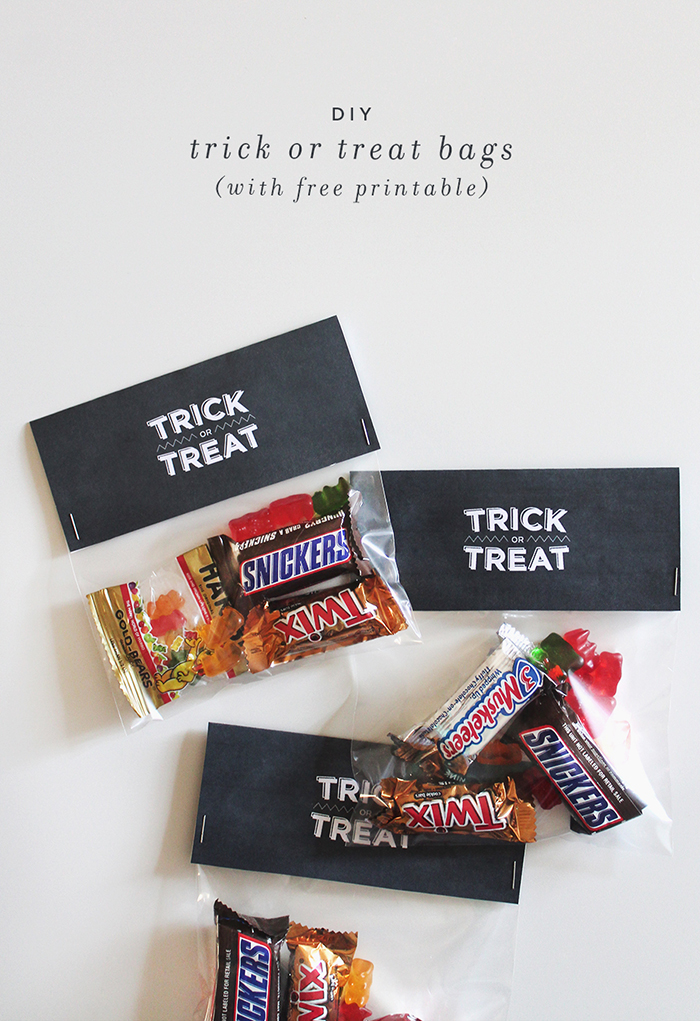 halloween is coming up real soon — and who doesn't want to have the best candy on the street?! here's a very easy way to make yours stand out (and portion it fairly which i never do).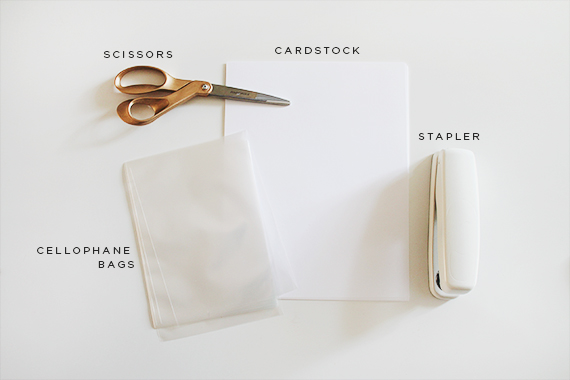 materials

cellophane bags
thick cardstock
a printer
scissors
stapler (or double sided tape)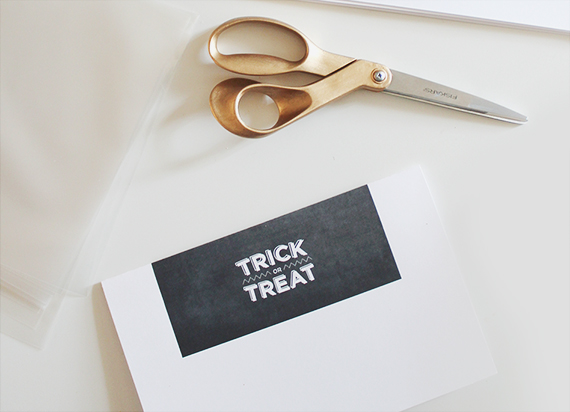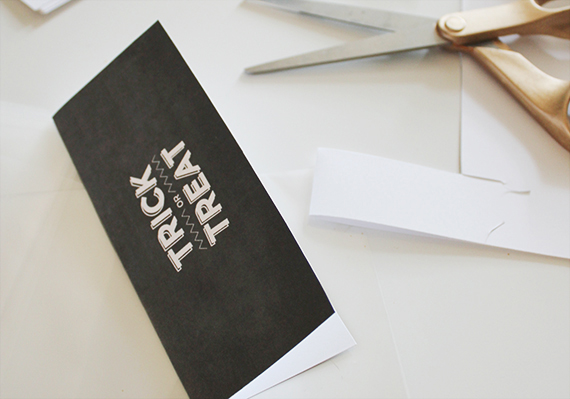 directions

one . print out the printables at 100% scale. make sure they're not scaled up. these measure 5.75″ wide by 5″ tall to fit my bags, but you can size up or down.
two . fold the paper in half and cut it out. i trimmed my bags a little because i only had so much candy. fill with candy and then staple on the toppers!