10 easy + good looking crafts to do with toddlers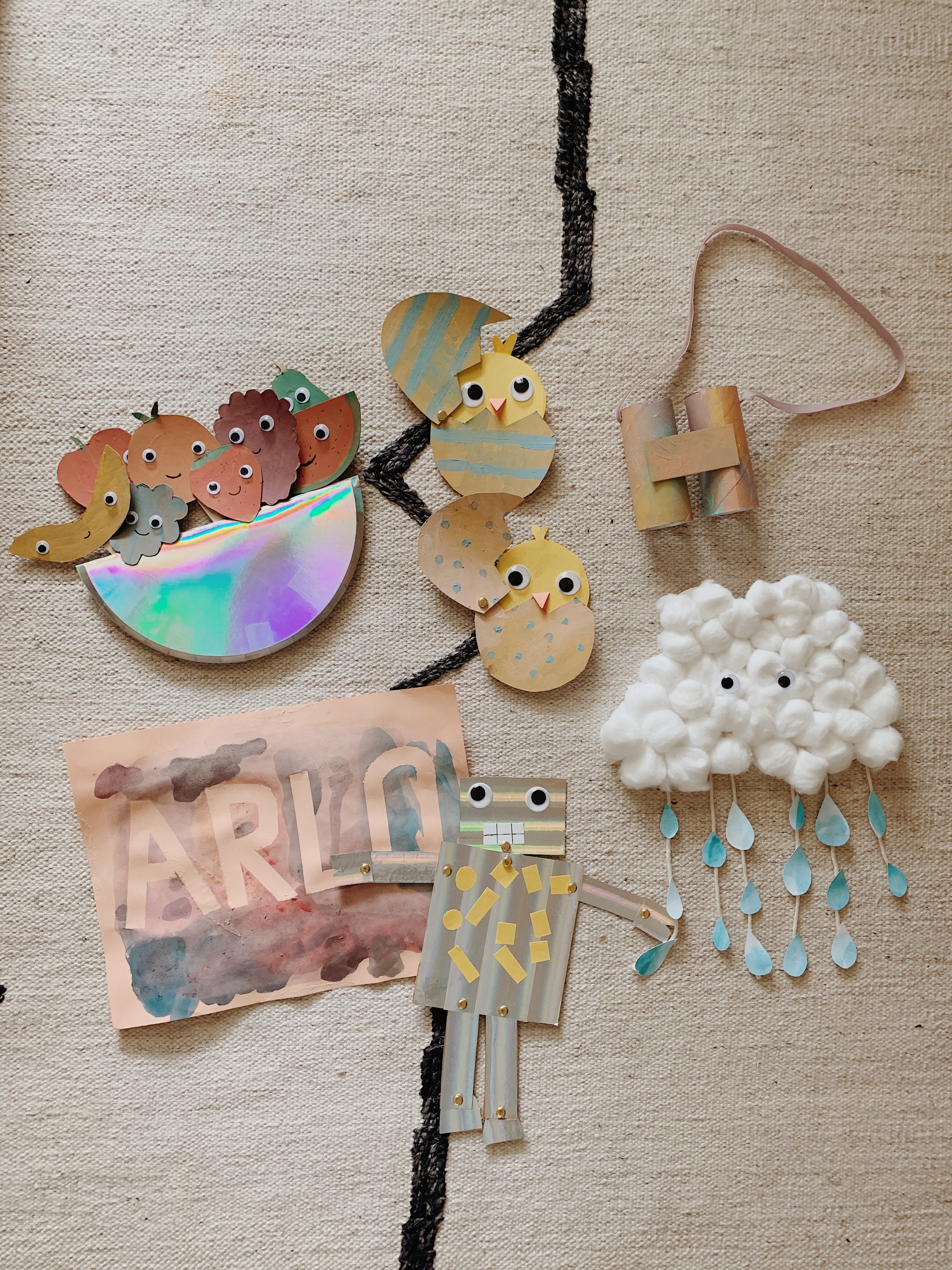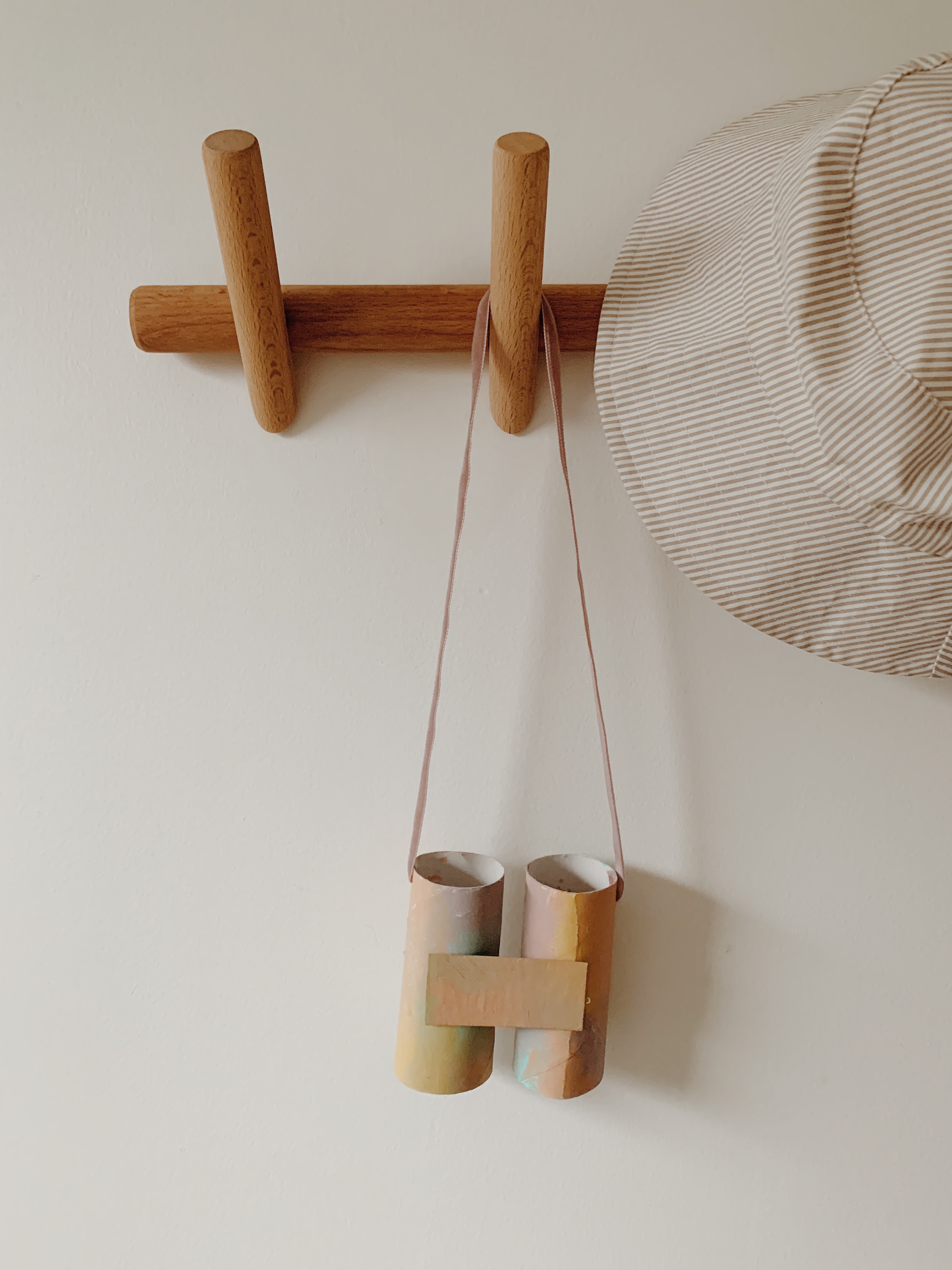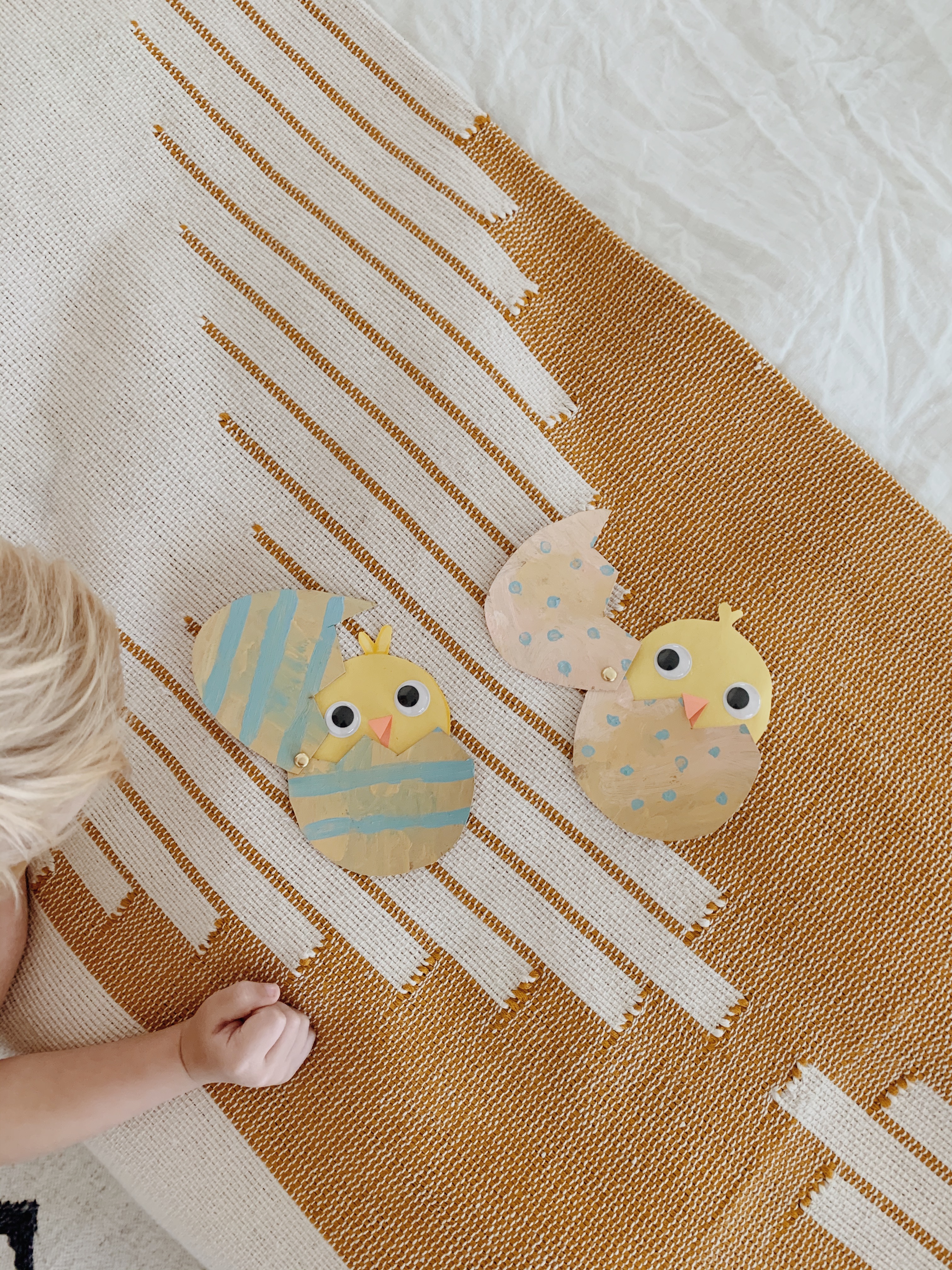 ok so in an effort to try to keep things on the blog and not just on instagram, i'll continue to do roundup posts of all our projects here! will try to do as often as i can before they get lost in the abyss of my camera roll.
we are doing a TON of crafts over here, trying to do one project a day whether it be a cute little diy or baking a recipe, i definitely find that having one major thing to focus on each day helps both arlo and i get through it. but that's just us. don't put pressure on yourself to be a crafty mom if you're not. take it day by day and see how you feel. i just get way too bored playing with cars, would way rather paint!!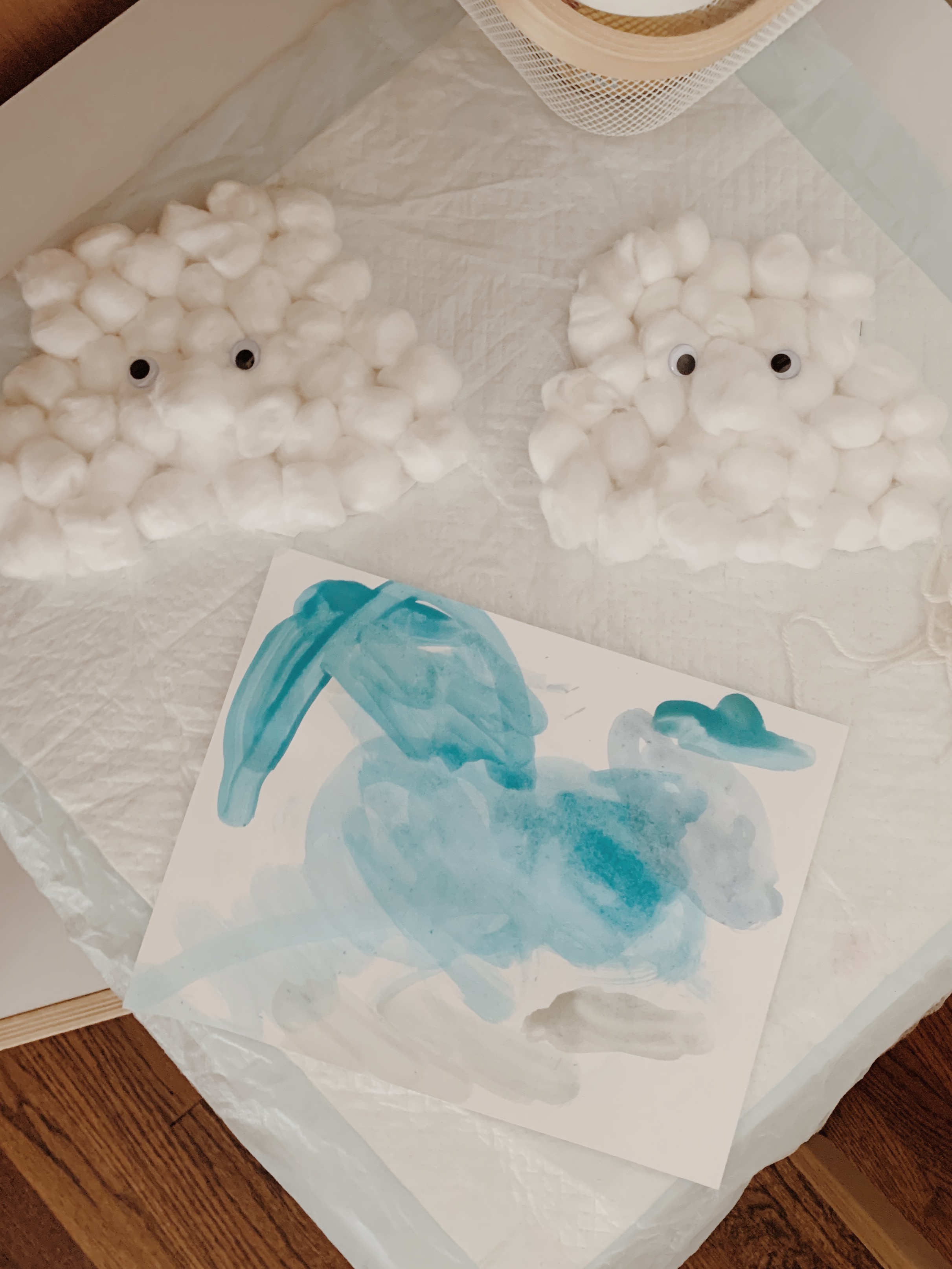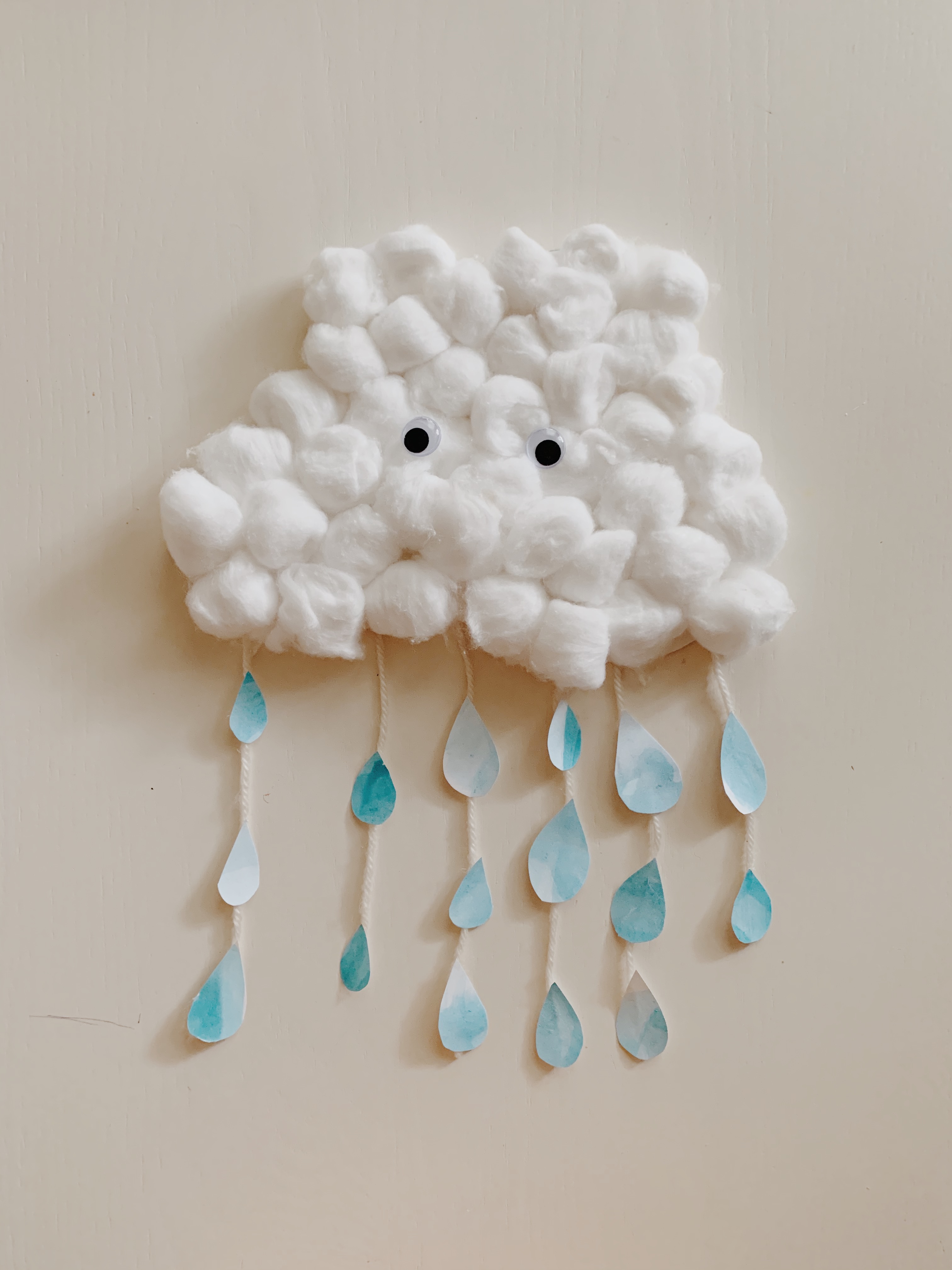 rainy day cloud
cut out a cloud shape, add cotton balls with glue and add googly eyes (always!). have your little one paint blue on another piece of paper and cut out rain shapes when dry. attach some yarn to your cloud and glue your raindrops onto the yarn!
(saw this idea from katie covertino orginally!)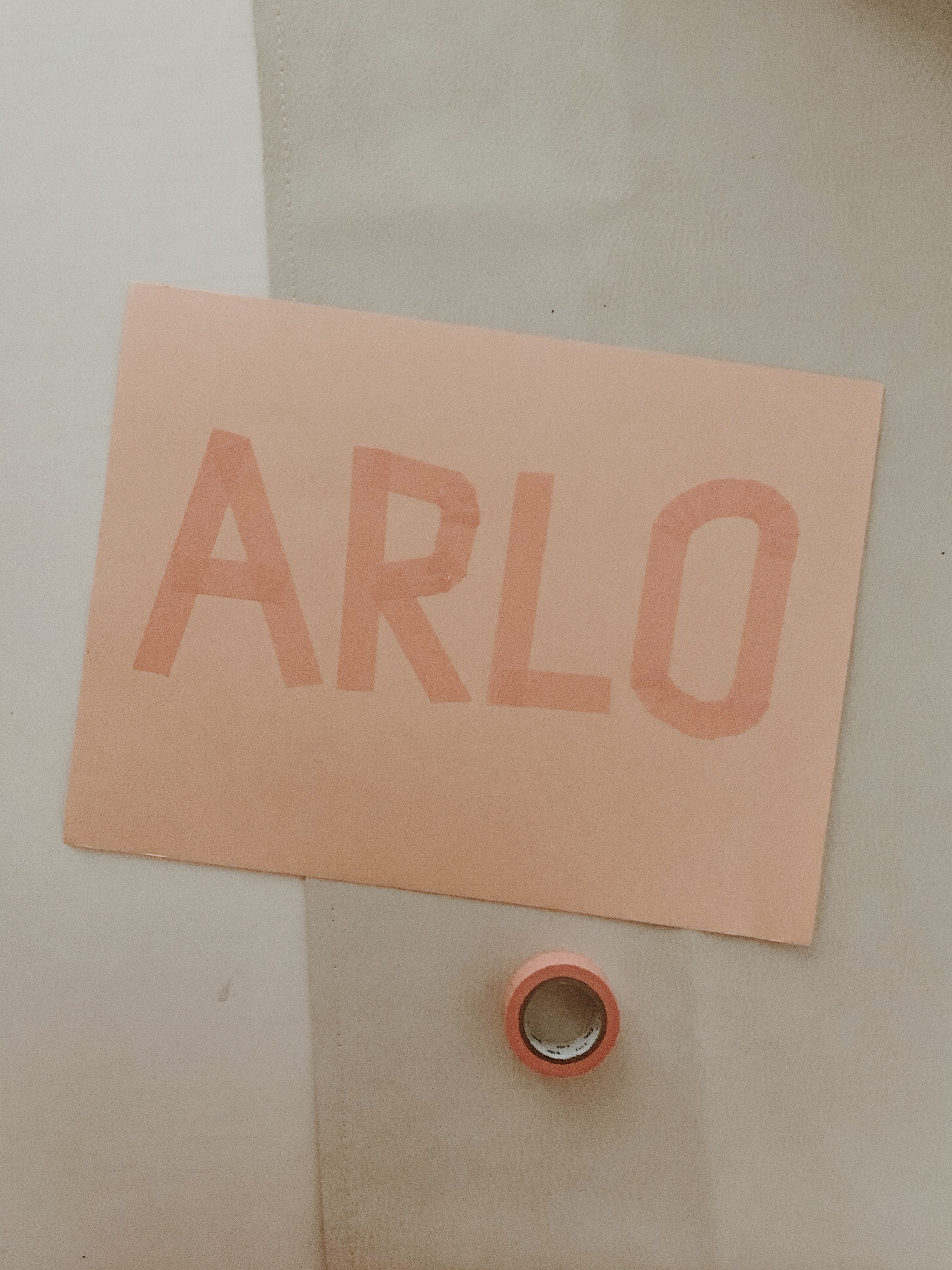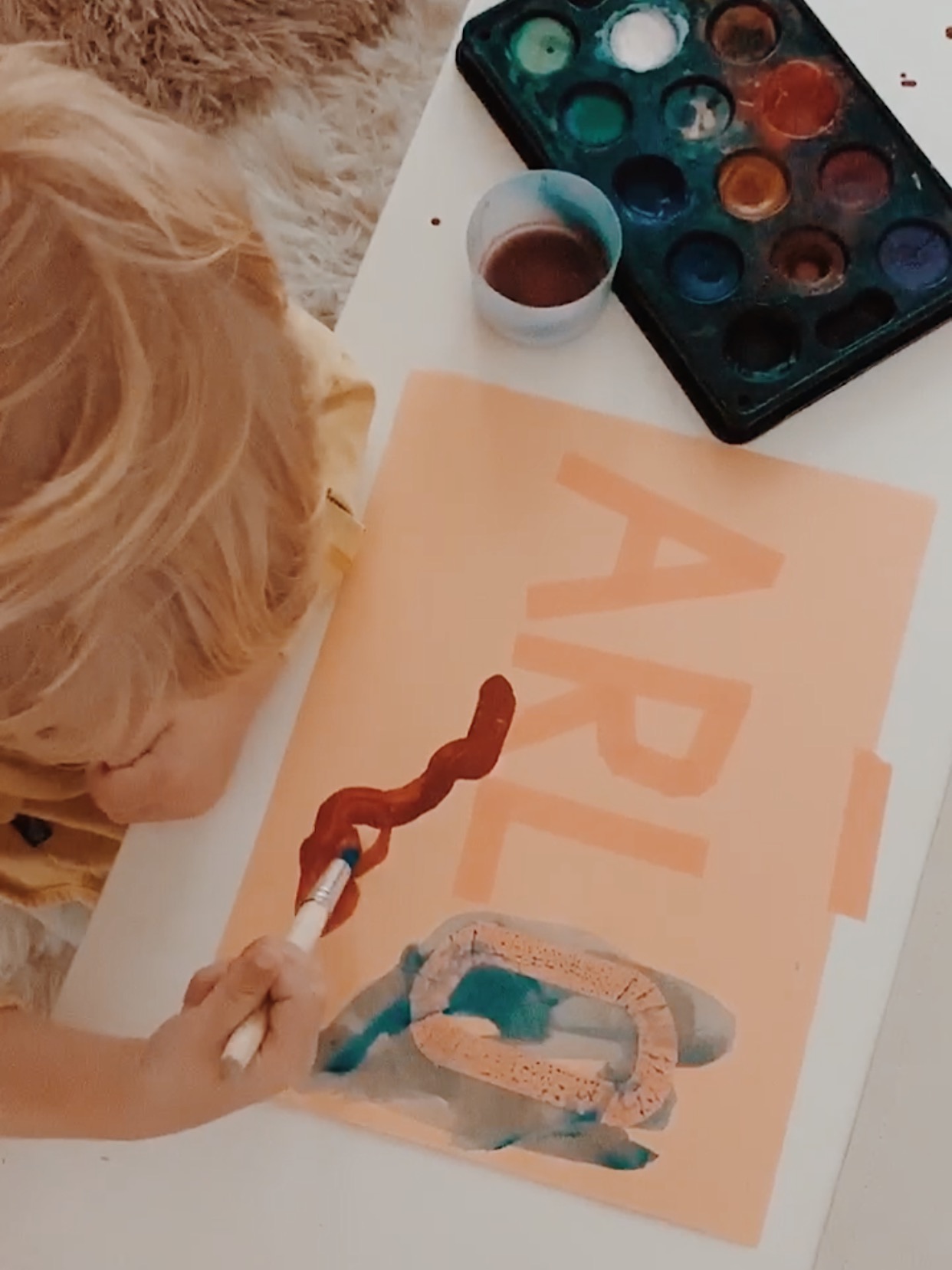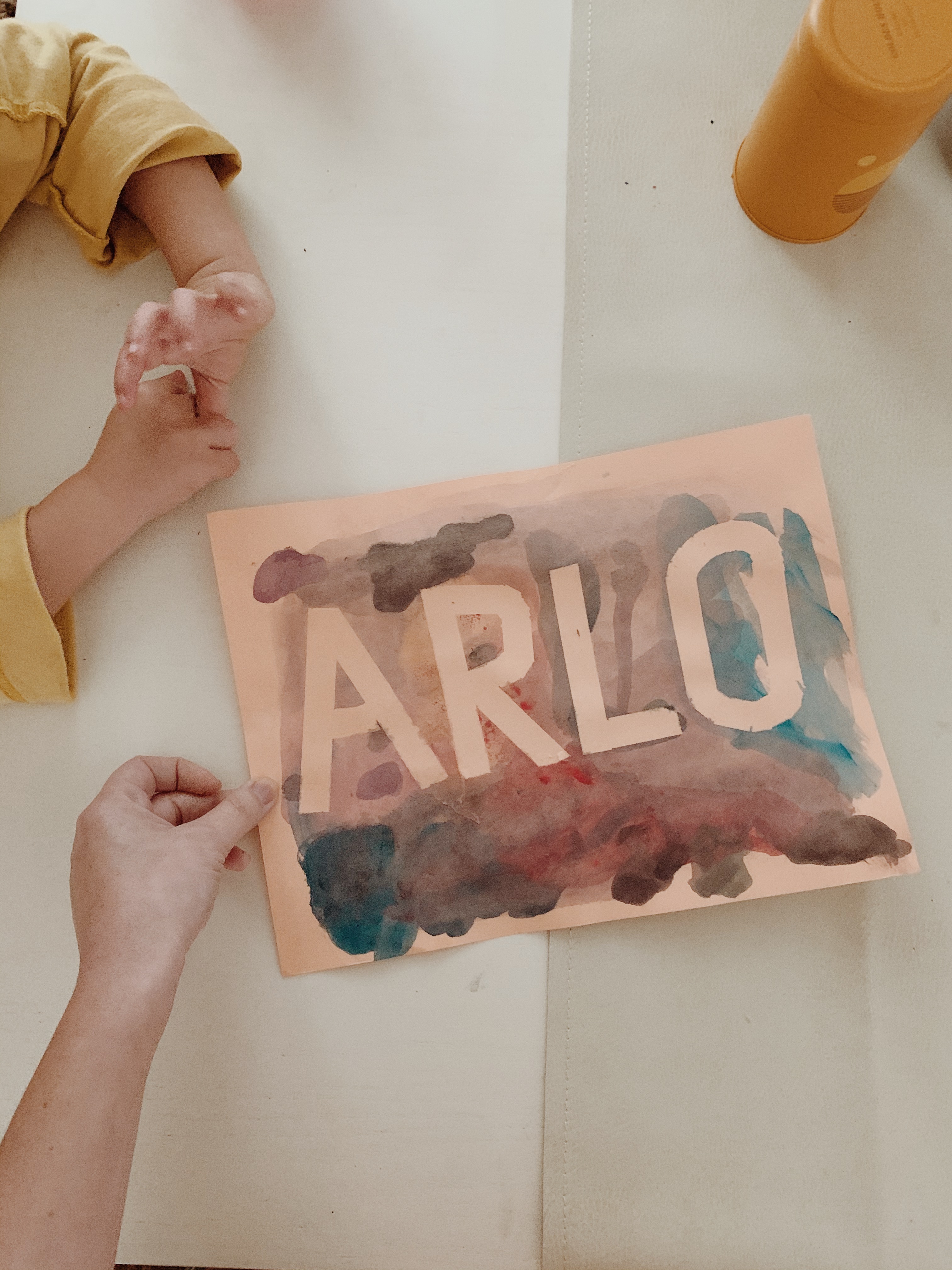 custom name art
this one is so easy and cute! on construction paper, write your kids name with washi tape. let them paint all over the paper and once dry, carefully peel off the tape.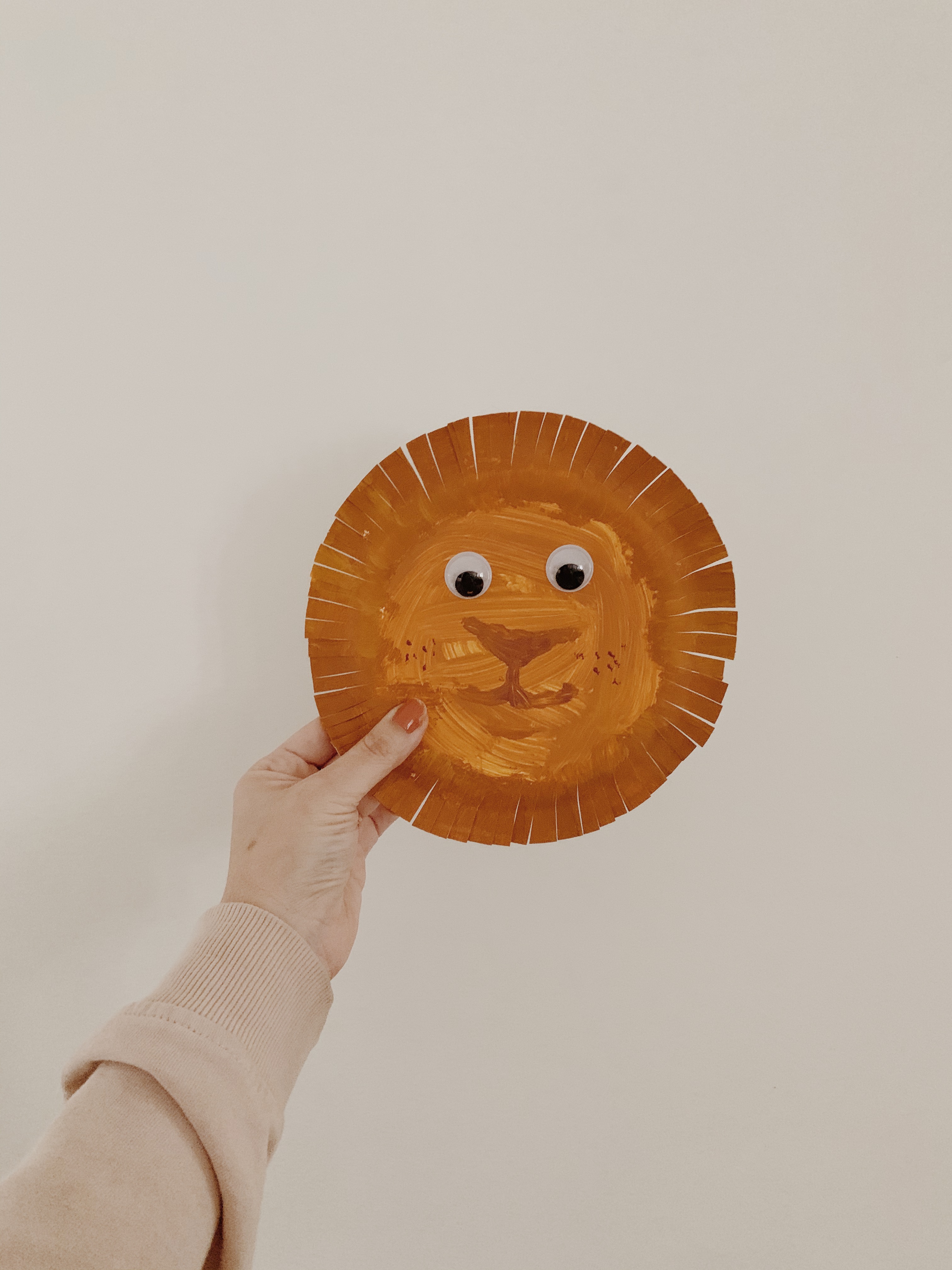 easy lion face
just paint a paper plate yellow on the inside, brown on the outside. once dry, use scissors to slice all around the border. add a face and googly eyes! you could do a ton of these animals.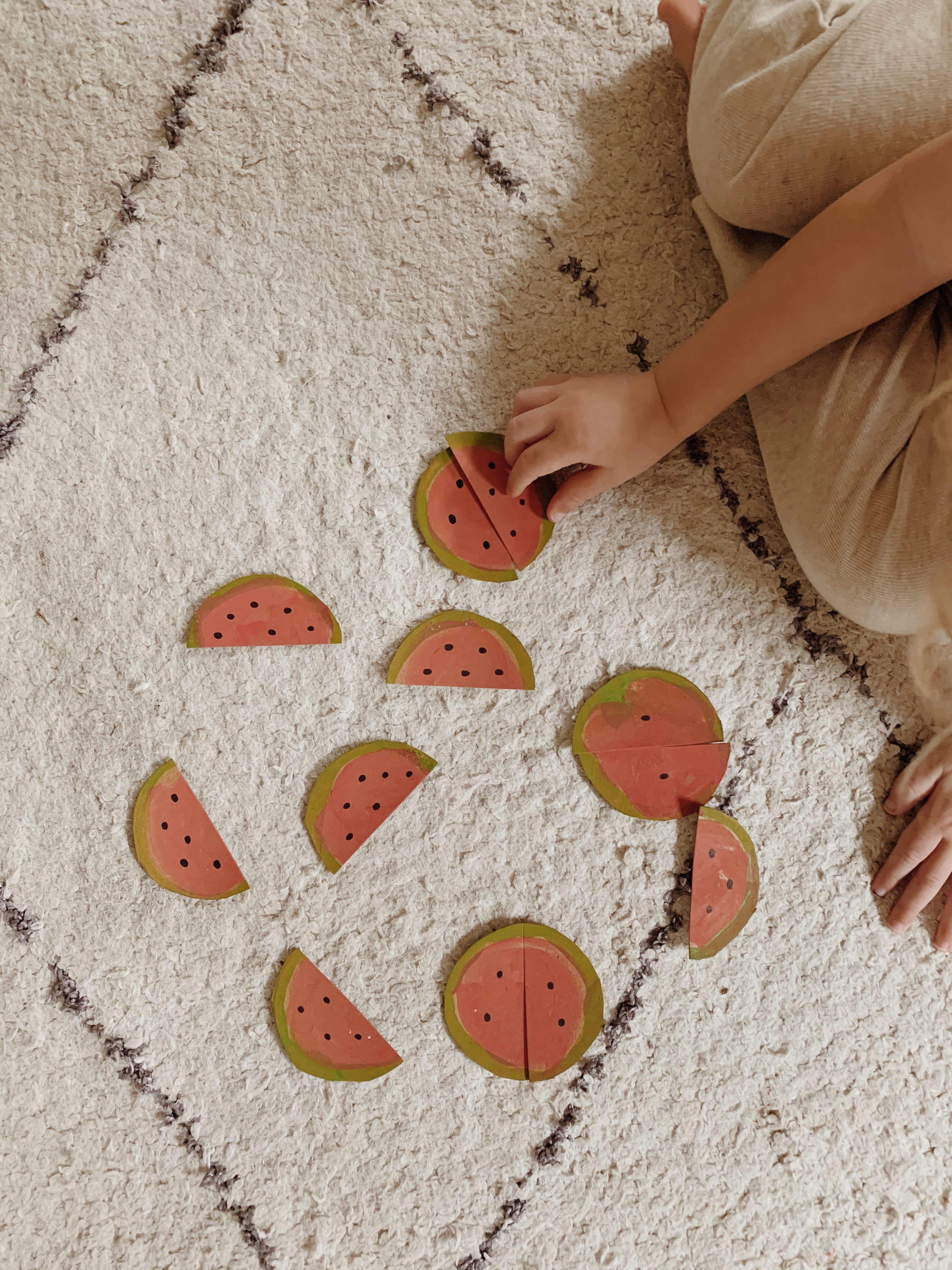 watermelon matching game
cut a bunch of circles out of cardboard or cardstock. paint the outside of each green and have them paint the inside red (unless they're older and capable of doing both, but i found this worked way better for arlo). once dry, draw varying amounts of seeds on each and cut in half. can work as a memory game or just a puzzle! watch video here.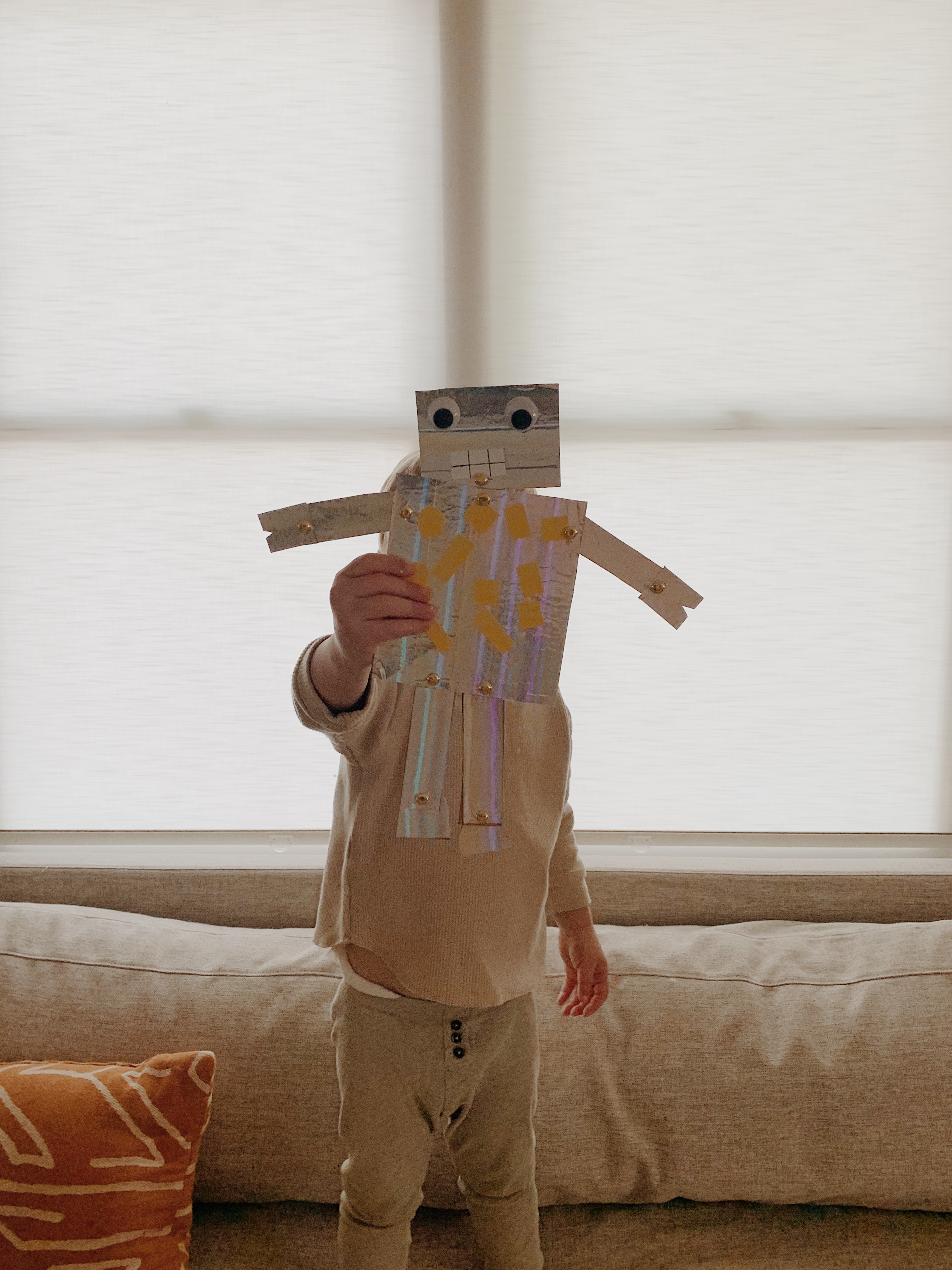 cute cardboard robot
cut out robot parts from cardboard, and if you want it to be silver (or any color) paint or cover each limb (i used a holographic tape but duct tape would work too!!) cut out buttons from paper and let them glue and stick onto robots chest. cut slits in each limb and attach using brad fasteners! here's a video tutorial of this one
View this post on Instagram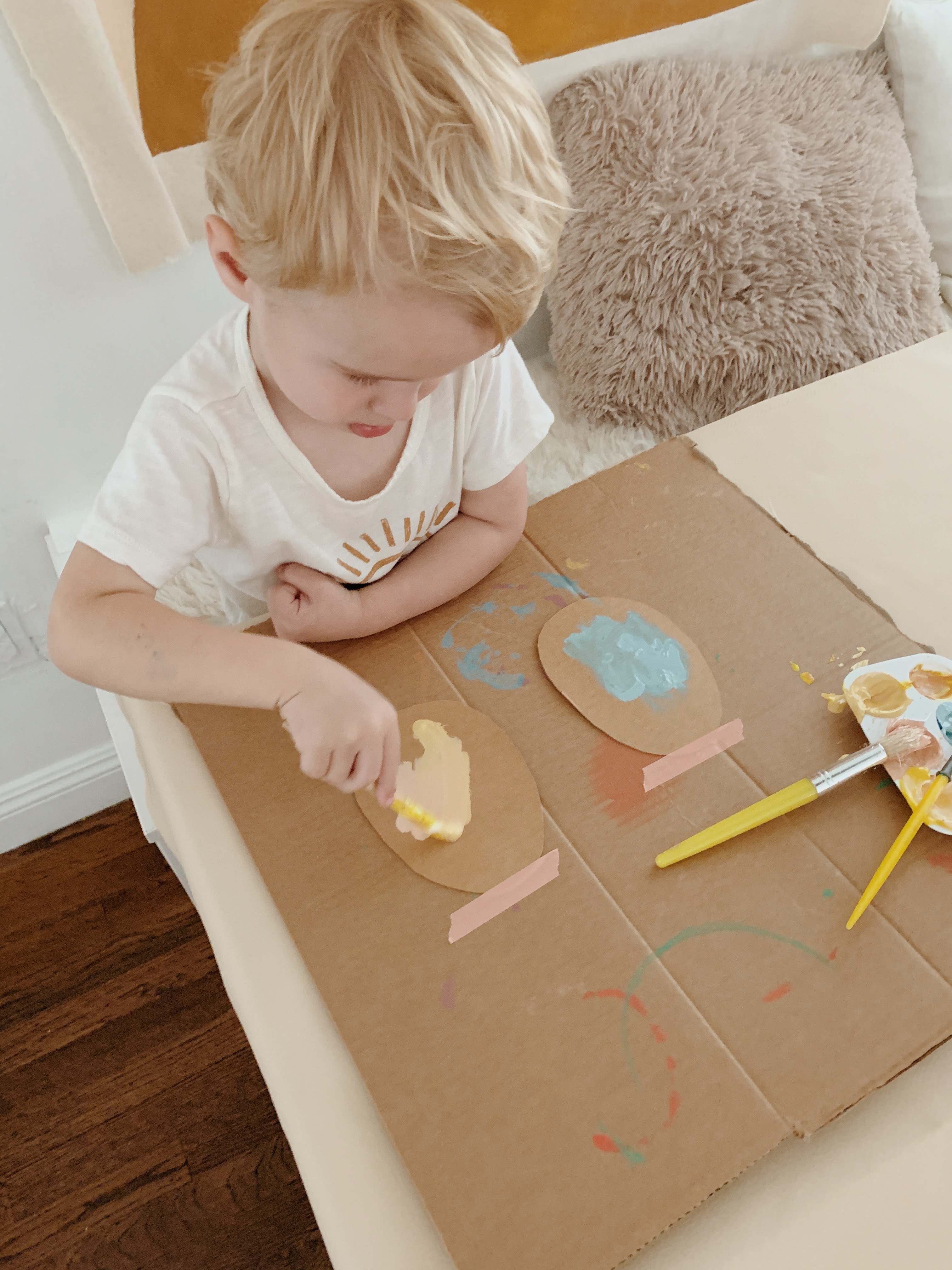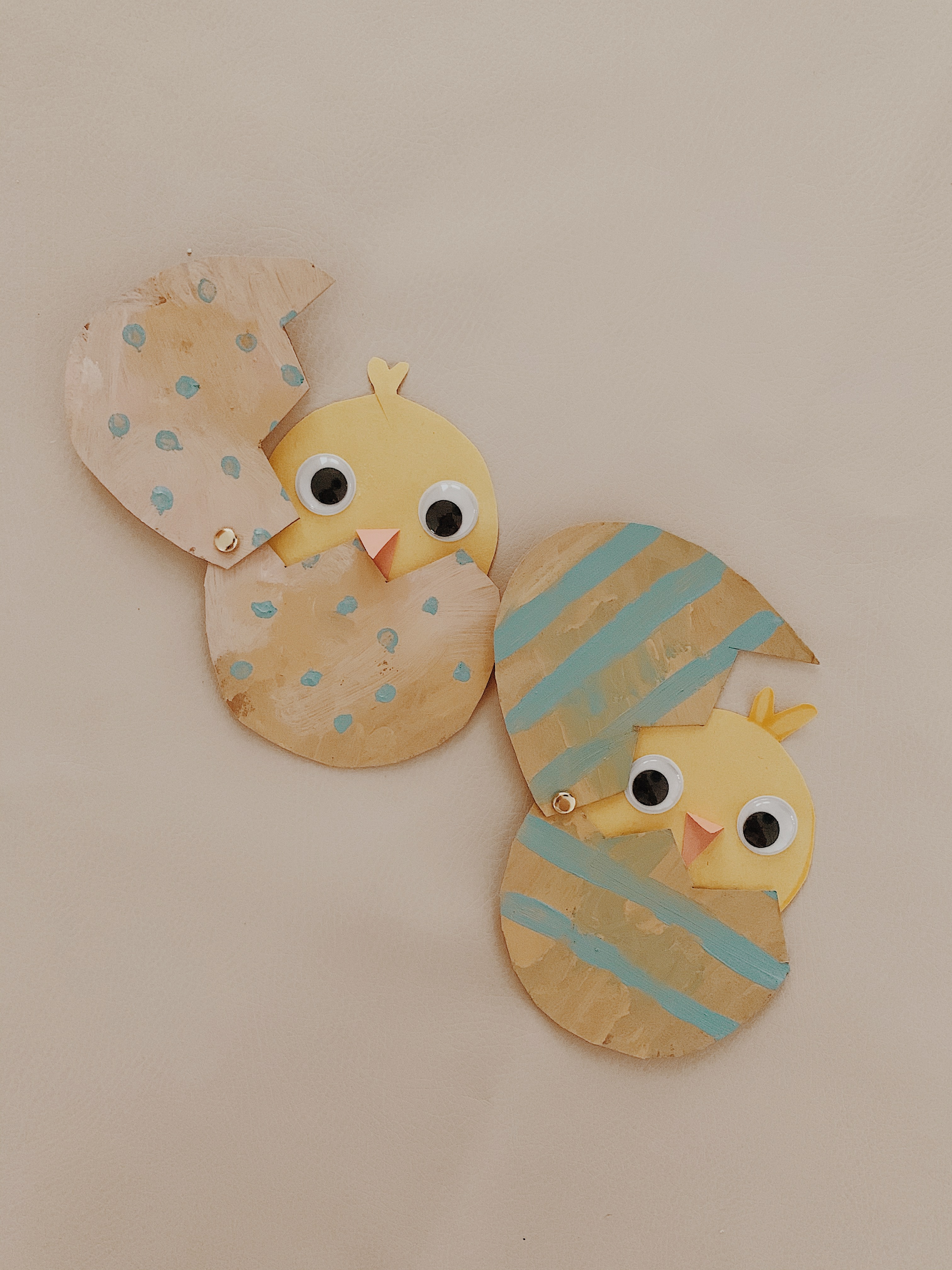 hatched egg chickies
a very cute project for easter or whenever– cut out egg shaped ovals from cardboard and let them paint/decorate the way they would with easter eggs. once dry, cut in half in a cracked egg pattern. cut circles out of yellow construction paper and add a little feather floof on top. cut a small diamond out of orange construction paper and fold in half for the beak. add googly eyes. attach the egg halves to each other in the corner using a brad fastener, tape the chicky to the back of the egg.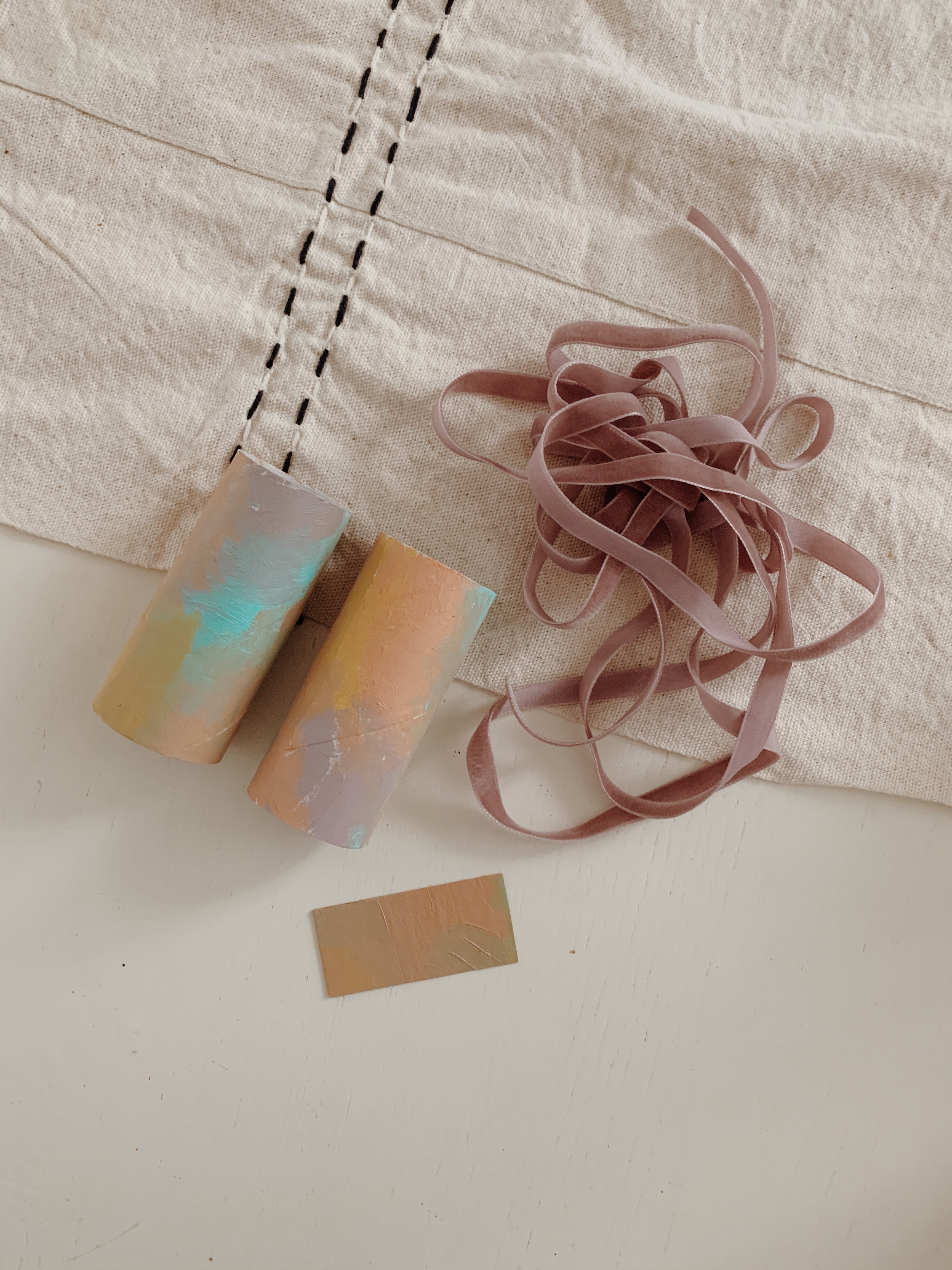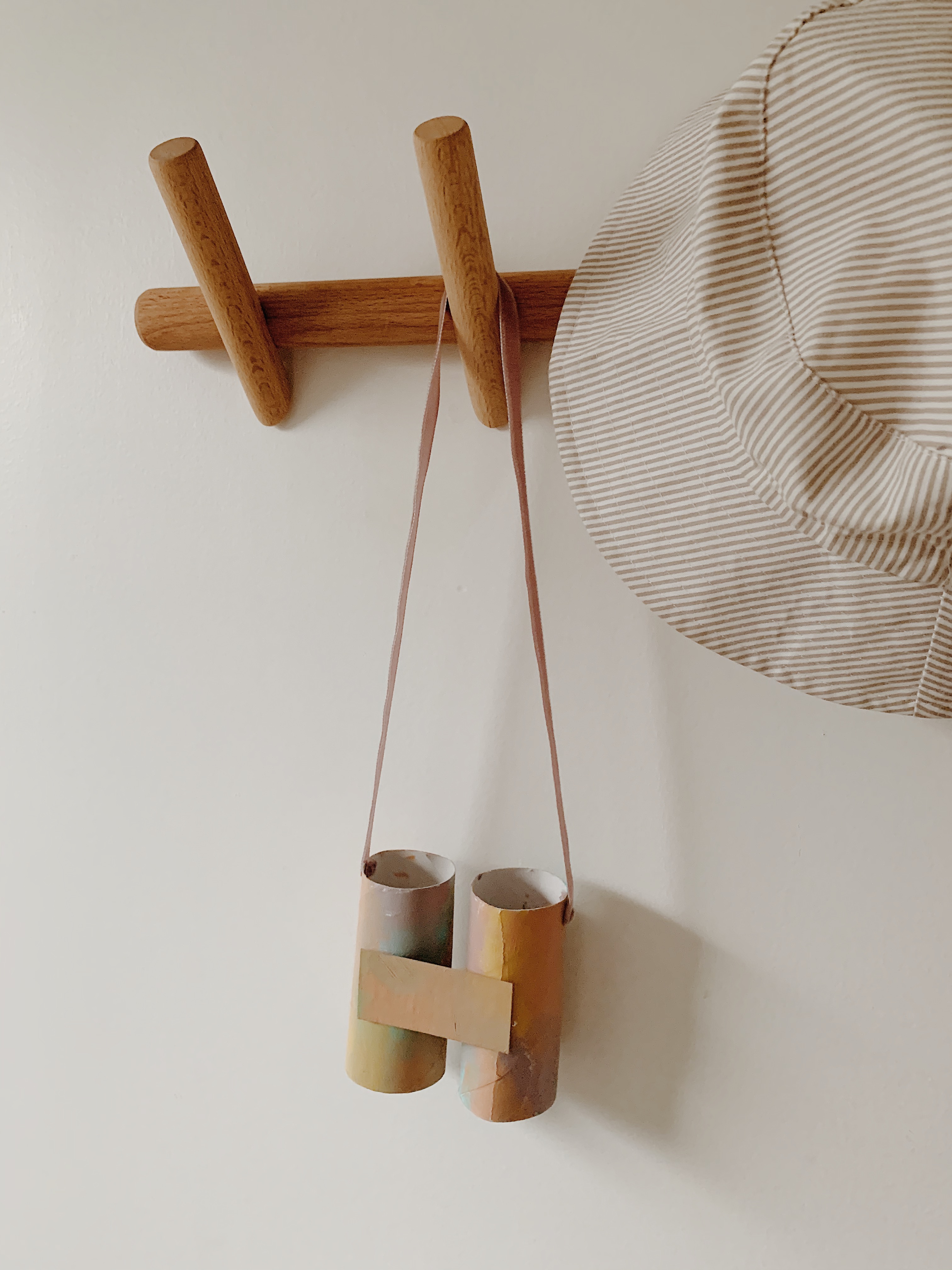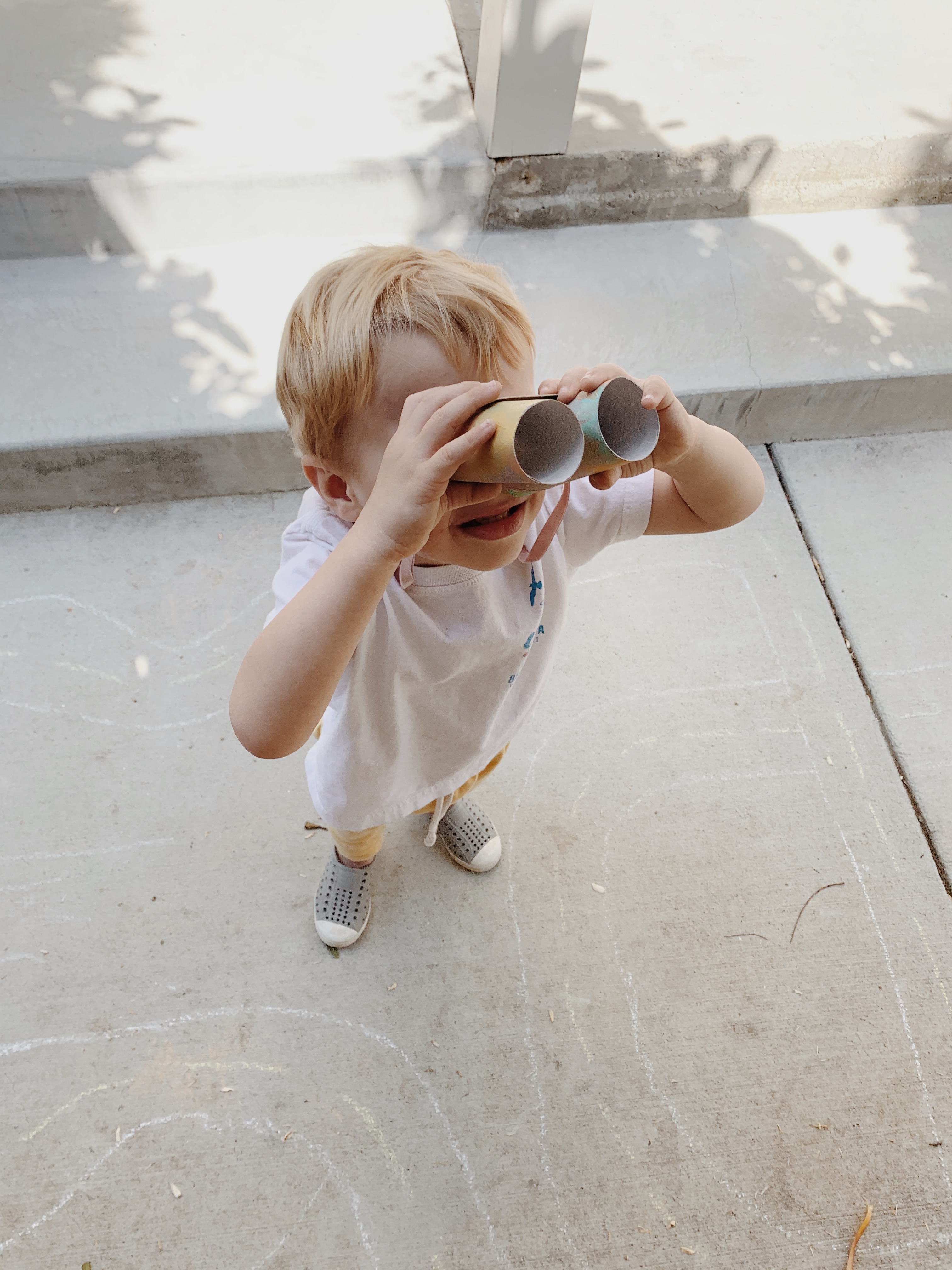 toilet paper binoculars
paint two rolls of toilet paper and one small piece of cardboard and let dry. once dry, glue the small piece to attach both rolls with hot glue. cut small slits on both sides and attach string or yarn!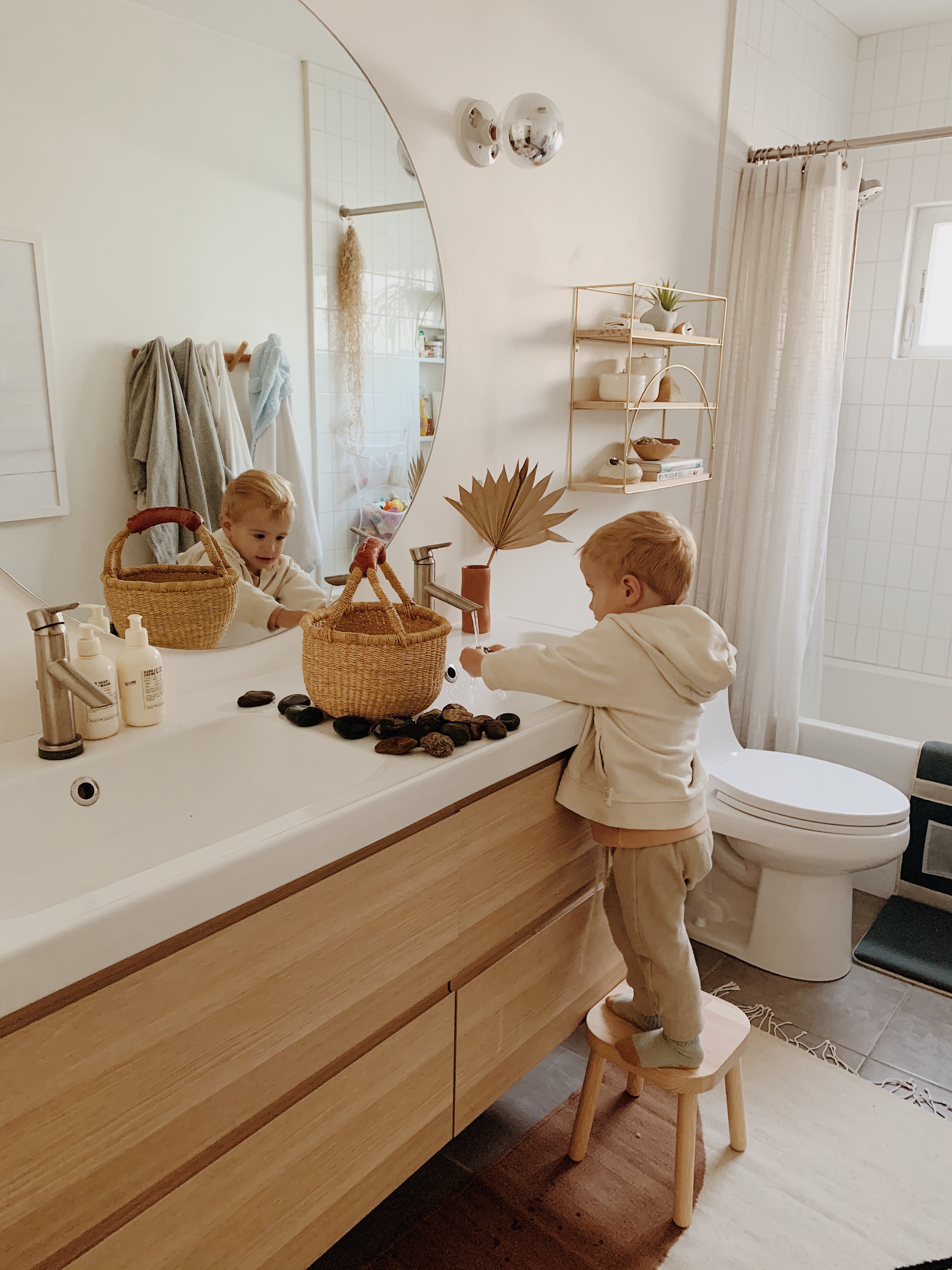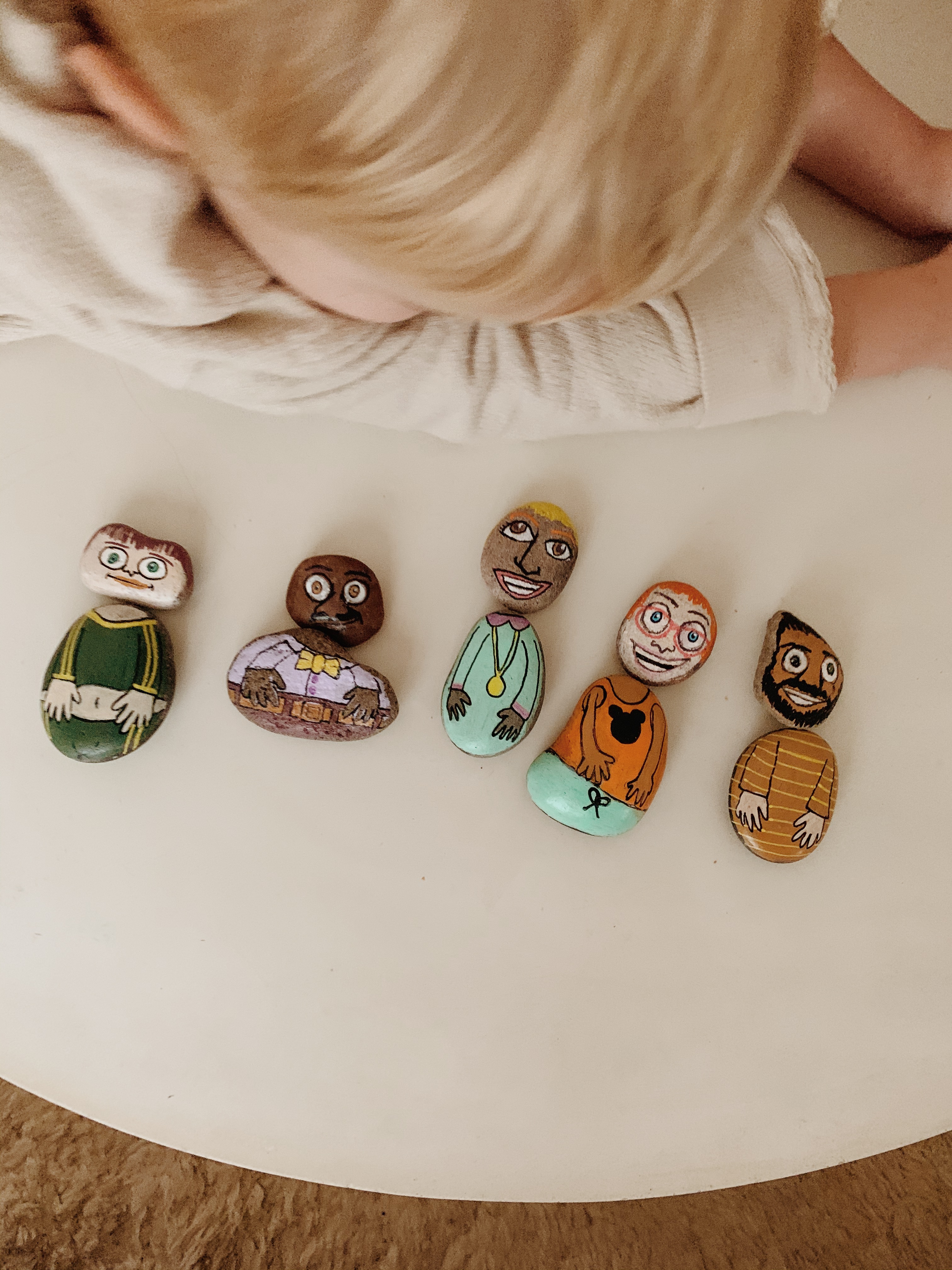 painted rocks
this was a super fun activity because we went for a walk to collect rocks, we came home and washed all of them, dried them off and then began painting. what a way to waste a whole day! we used these paint markers and arlo mostly filled rocks up with one color but i went and did a whole slew of people (also started on rock portraits of us but still haven't finished)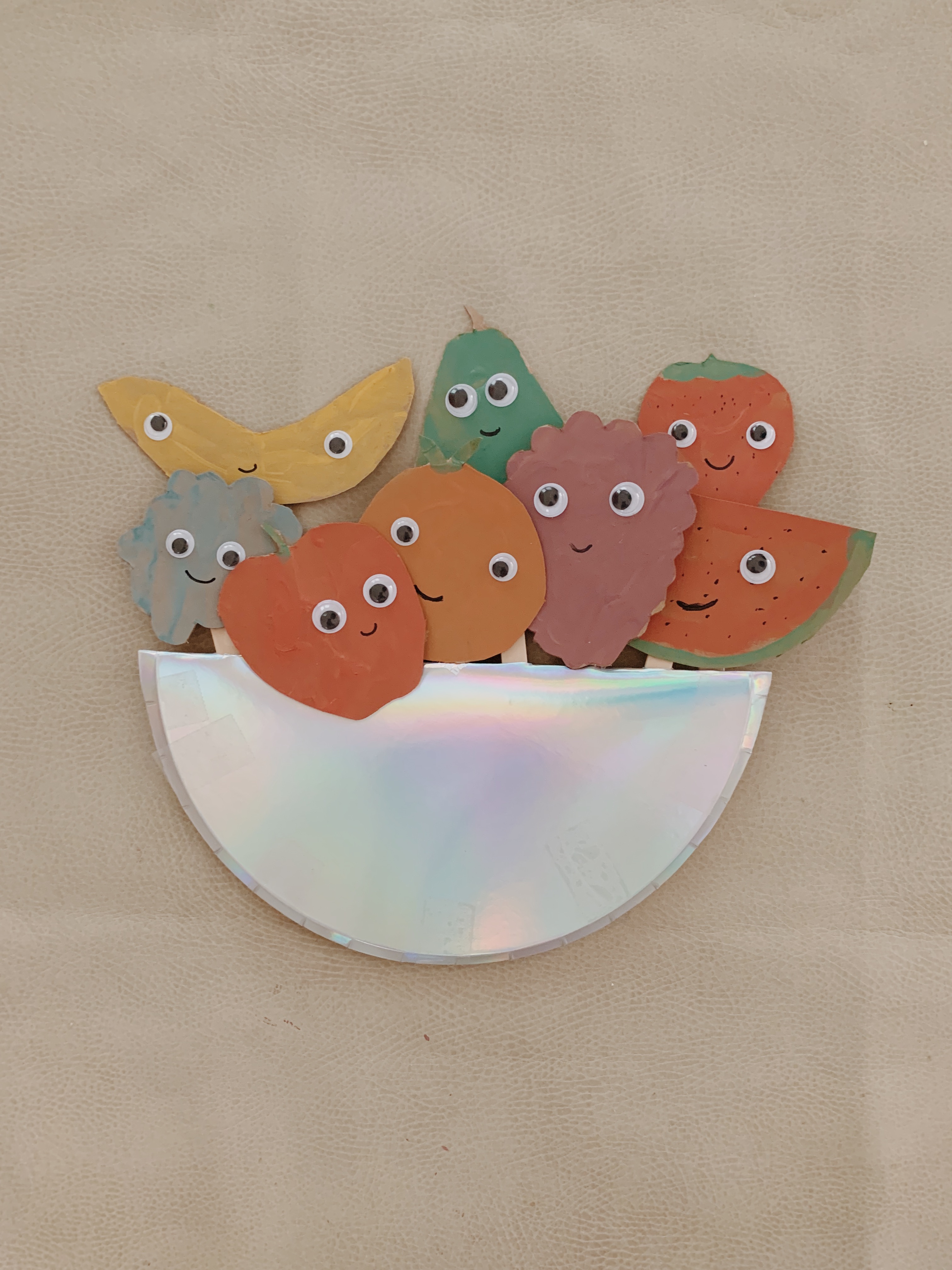 fruit salad party bowl
this is definitely one of arlos fave projects we've done so far. instructions here (with video!)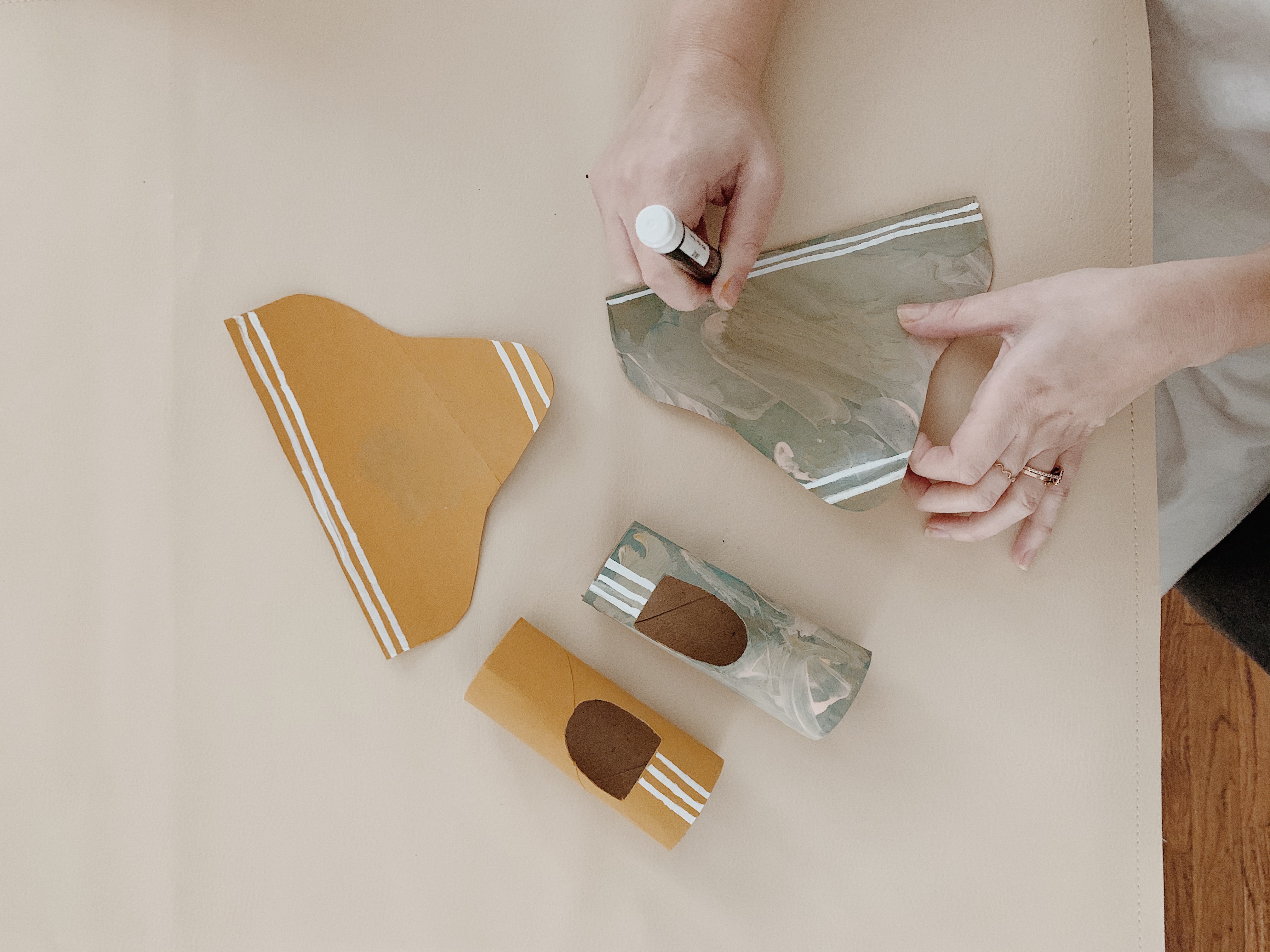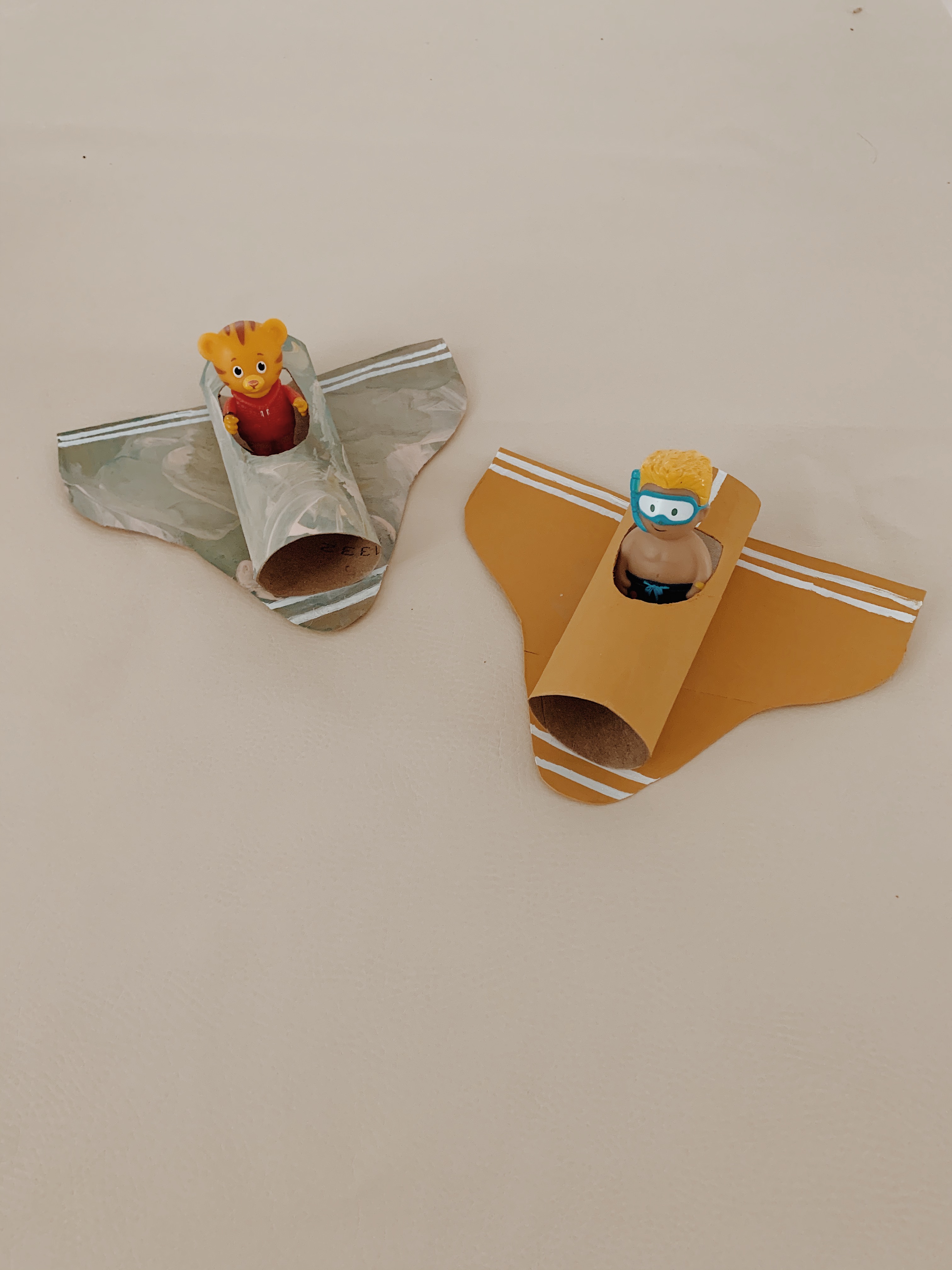 toilet paper jets
cut a half circle out in an empty TP roll and make sure your kids guys fit inside (what fun is a vehicle unless a guy fits inside!) cut a plane shape out of a cereal box using your TP as a guide. if you want to make two, just trace to make a second shape. paint all your pieces and let dry. add decoration, we did stripes with a paint marker but washi tape would be cool too! attach using a hot glue gun!