printable thanksgiving menus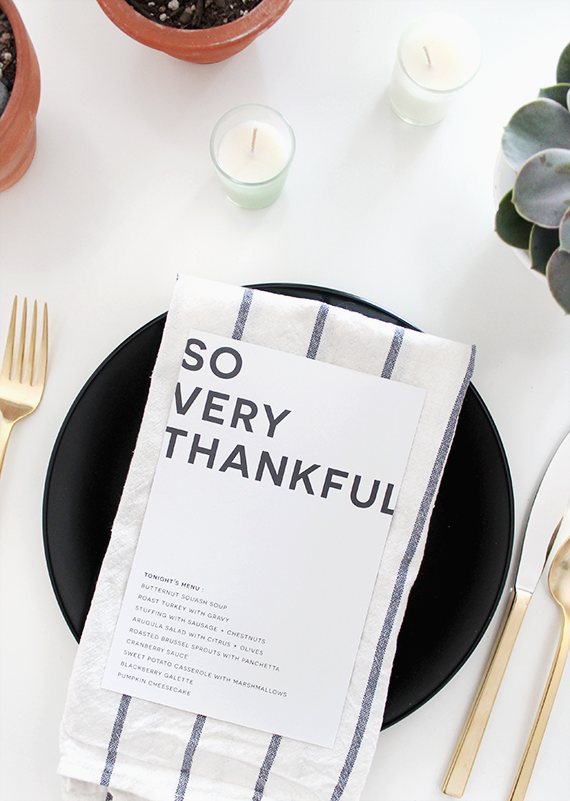 as i said last week — i'm in charge of thanksgiving this year. so of course i'm trying to design some MENUS. i decided that in case you're in need of menus, i could share! because i mean, that's what thanksgiving is all about.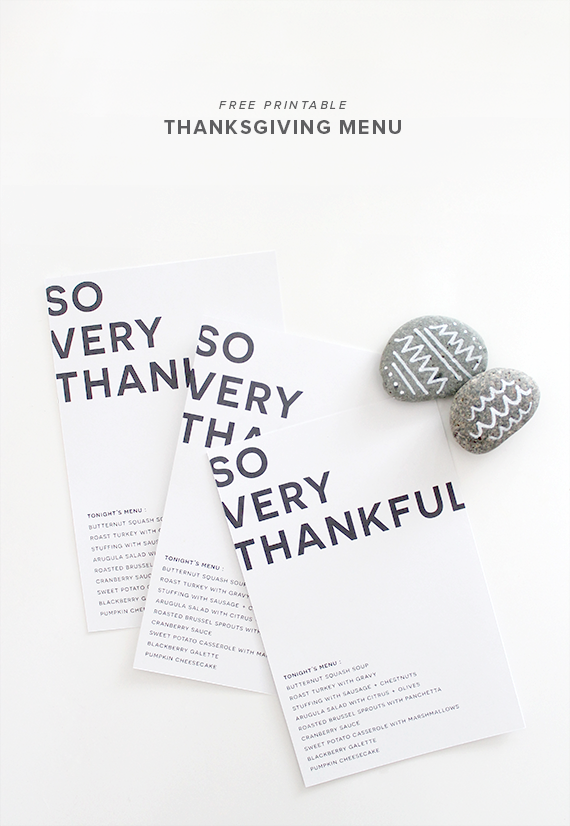 so it's totally customizable. but there are two ways to use it.
CLICK HERE TO DOWNLOAD THE MENUS
IF YOU HAVE PHOTOSHOP
open the .zip and bring the PSD version into photoshop. you can change the text directly.
IF YOU DON'T HAVE PHOTOSHOP
open the .zip and use the PDF version, which is blank. you can type your own menu in using whatever application you use instead of photoshop.
i used novecento, but montserrat is really similar and free! download it here.
then print and cut off borders and cut in half! easy peasy. i'm sure there was a way more efficient way to provide these files or to make them customizable, but i didn't know how. if you know how, please let me know for next time!
*** UPDATE ***
sorry that the PSD file has been taken down – i ran out of space on dropbox but you can download the blank PDF here and fill in the menu however you'd like!