printable 2020 oscar ballot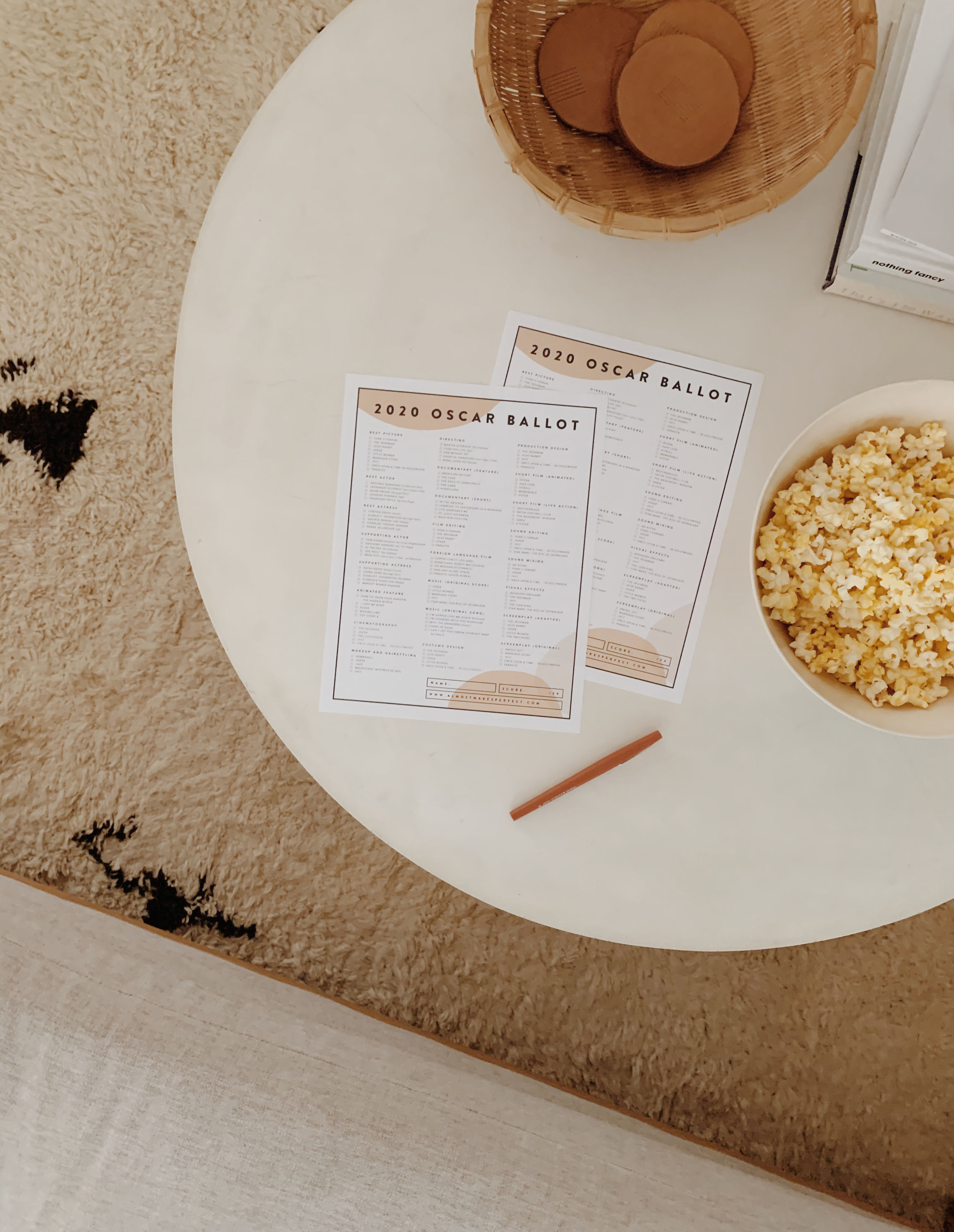 well i hope you liked last years (and the years before) oscar ballot because i haven't changed it!! it's still cute so WHO CARES! the past couple years i've been sharing my adept reviews of each oscar movie i've actually seen so why not stop now? go ahead and skip to the download link if you must lol.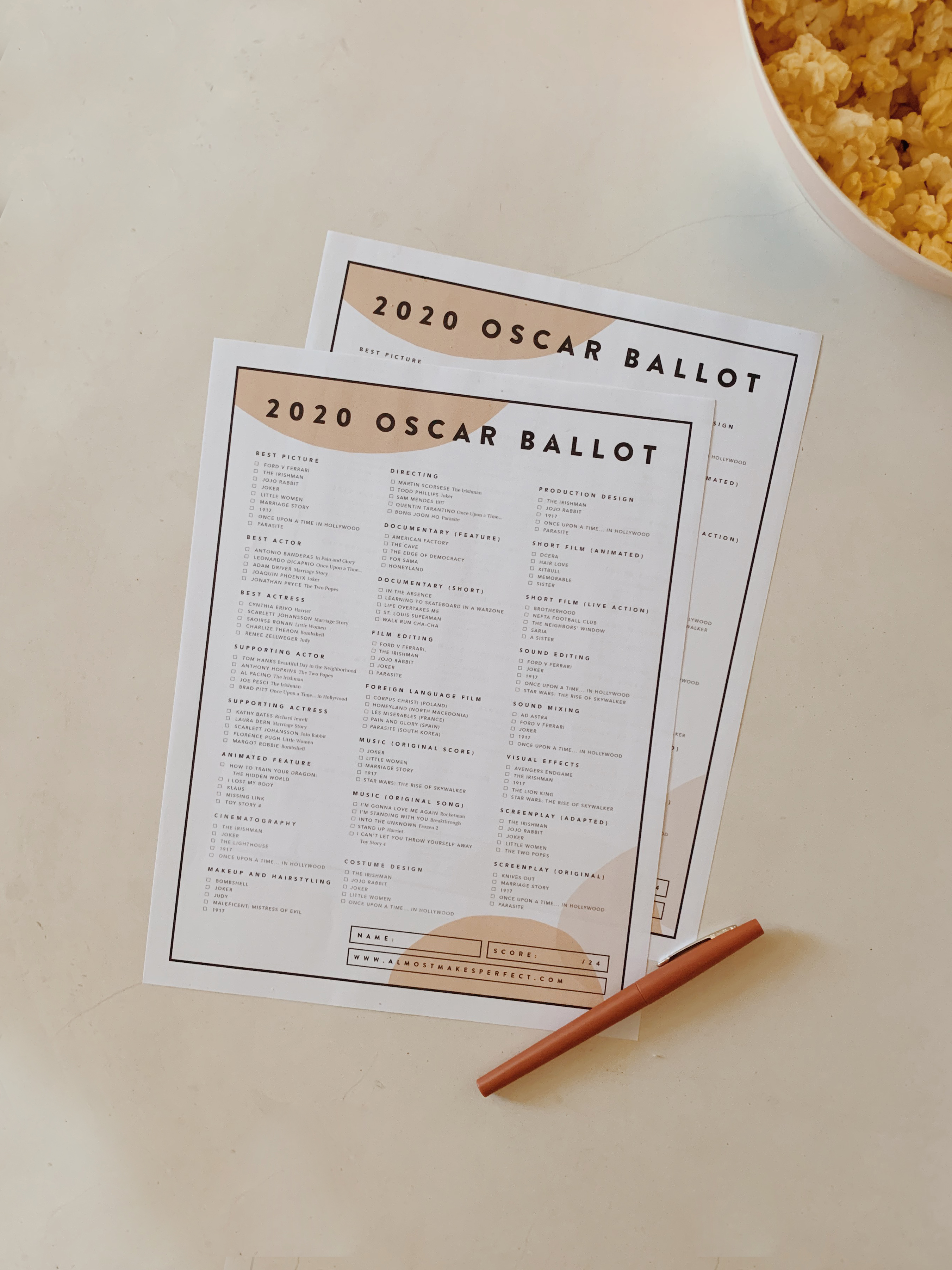 ok here goes– i watched 5 minutes of the irishman and was like nah. haven't i already seen this?
jojo rabbit– very good! i laughed and i cried a lot.
joker– so good and joaquin was incredible but really upsetting and real feeling and i couldn't relax in the theatre because i assumed someone would kill us.
marriage story– really enjoyable to watch, but some scenes felt suuuper actory. like enough with the monologues we get you're good at acting you don't need to talk and grab a tissue and walk back to prove it!!!
once upon a time in hollywood– soooo good. i loved it and i didn't find it too long but i did think women were portrayed pretty dumb overall.
parasite– also so good. would be so happy if a korean movie were to win best picture, but it was sort of weird how it felt like two different movies, like the first half was so quirky and then all of a sudden it got so dark and then the ending was like wth?
i should probably write for a newspaper.