printable 2016 oscar ballots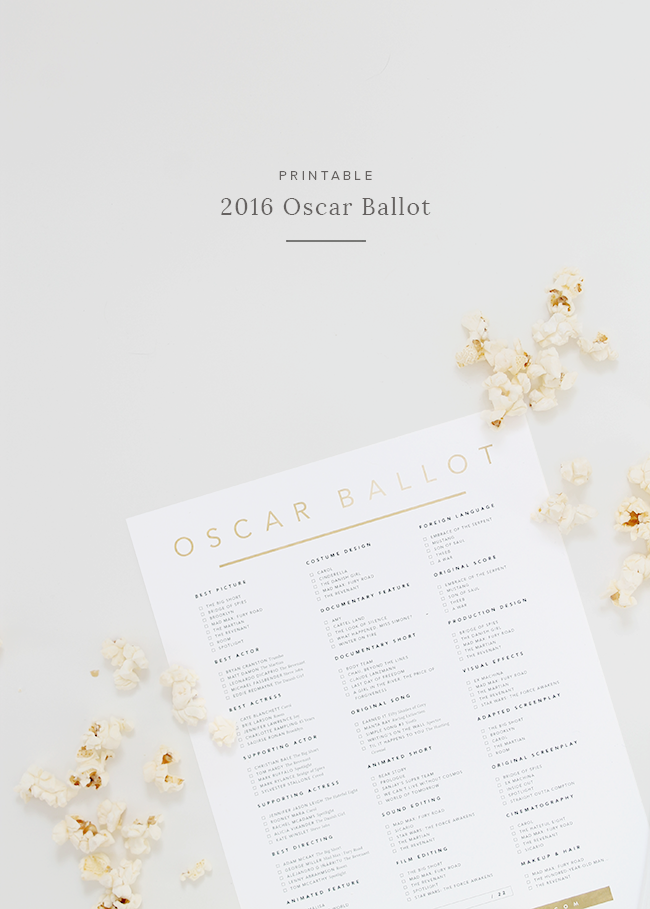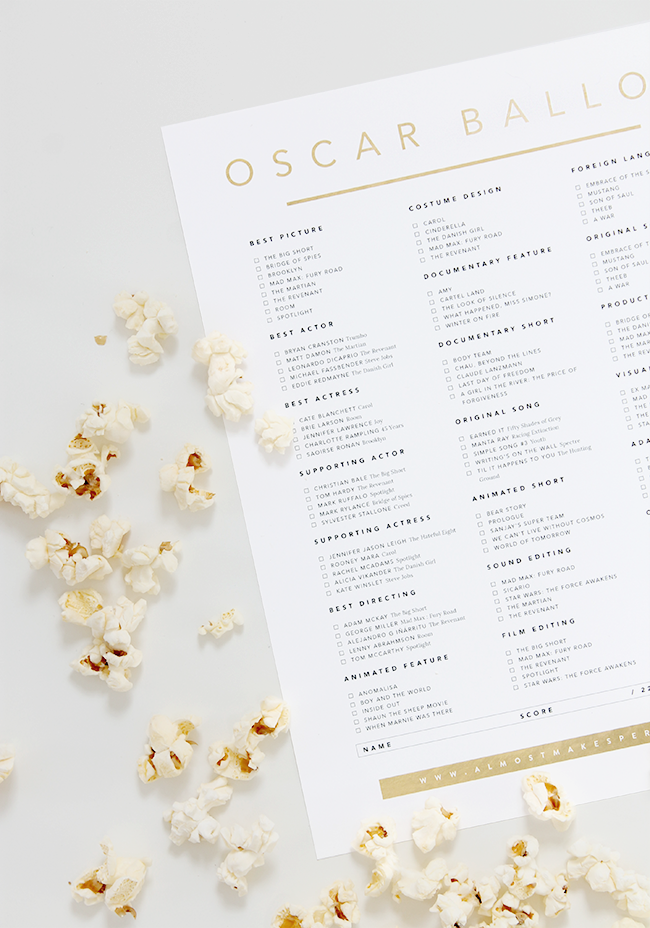 it's that time of year again! the oscars are sunday, february 28th and for the first time ever, we have a comfortable enough sofa to stay home to watch. i'm very stoked. 
i really slacked on watching the majority of movies this year ( i always skip the boring ones, but i didn't even see some of the ones i wanted to see ) — but i loved room and i could do without the revenant ( yes it was good acting. sure. he can have his oscar. ) and brooklyn ( booooring ). still hoping to watch the big short and the martian before next week. anyway, you didn't care what i saw, you just wanted to download the ballots. i get it. whatever.