printable 2018 oscar ballots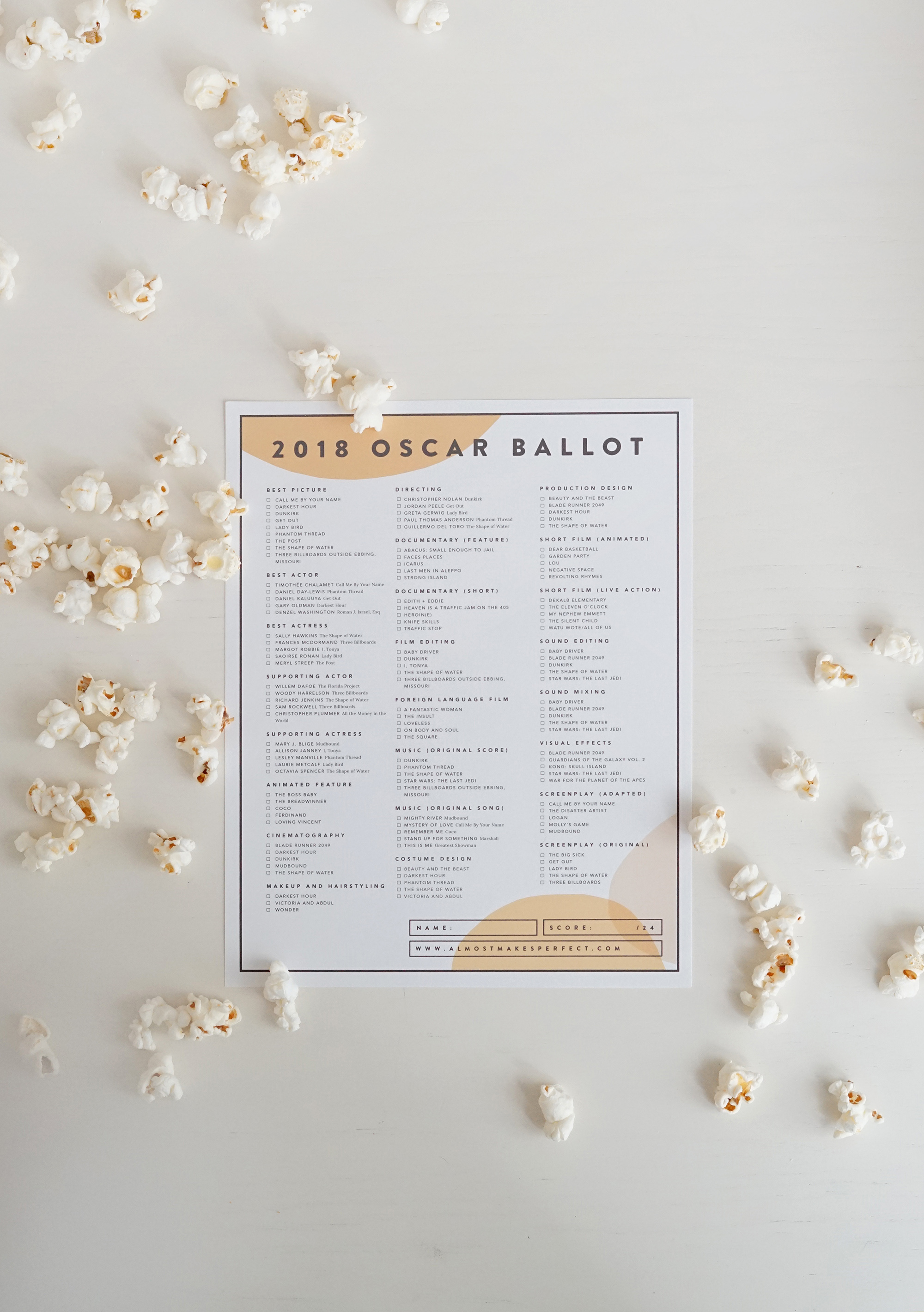 woooo! oscar ballots! you may notice i really changed up the design this year — i feel like everyones printable ballots are really starting to blend together, so i wanted to do a redesign and make it feel a little more modern.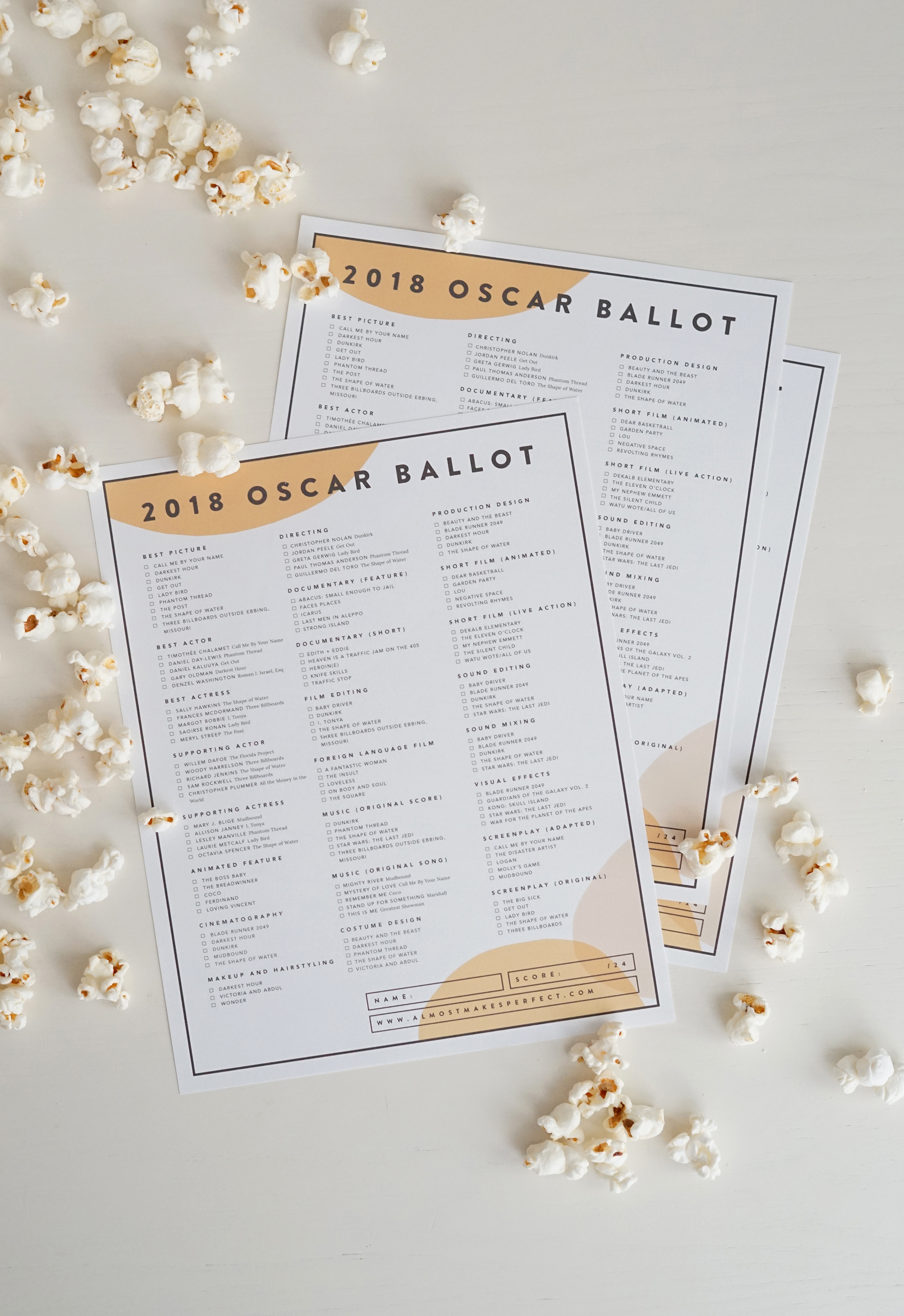 did you guys see the movies? we are always v lucky have access to watching them at home, but every year i resist about half of them because they seem so boring. so i have not and do not plan on watching a bunch of them, but i liked : get out, three billboards, i, tonya, the disaster artist, molly's game and the big sick. i thought ladybird was good but overhyped. i am slowly trying to get through call me by your name during naps because all of the people are saying it's actually good and not as boring as it seems. we turned off florida project. and I DO NOT UNDERSTAND HOW ANYONE LIKES THE SHAPE OF WATER? it was so predictable and blah. anyway, this has been my rant about the oscar movies. i'll be back next year for more wonderful reviews.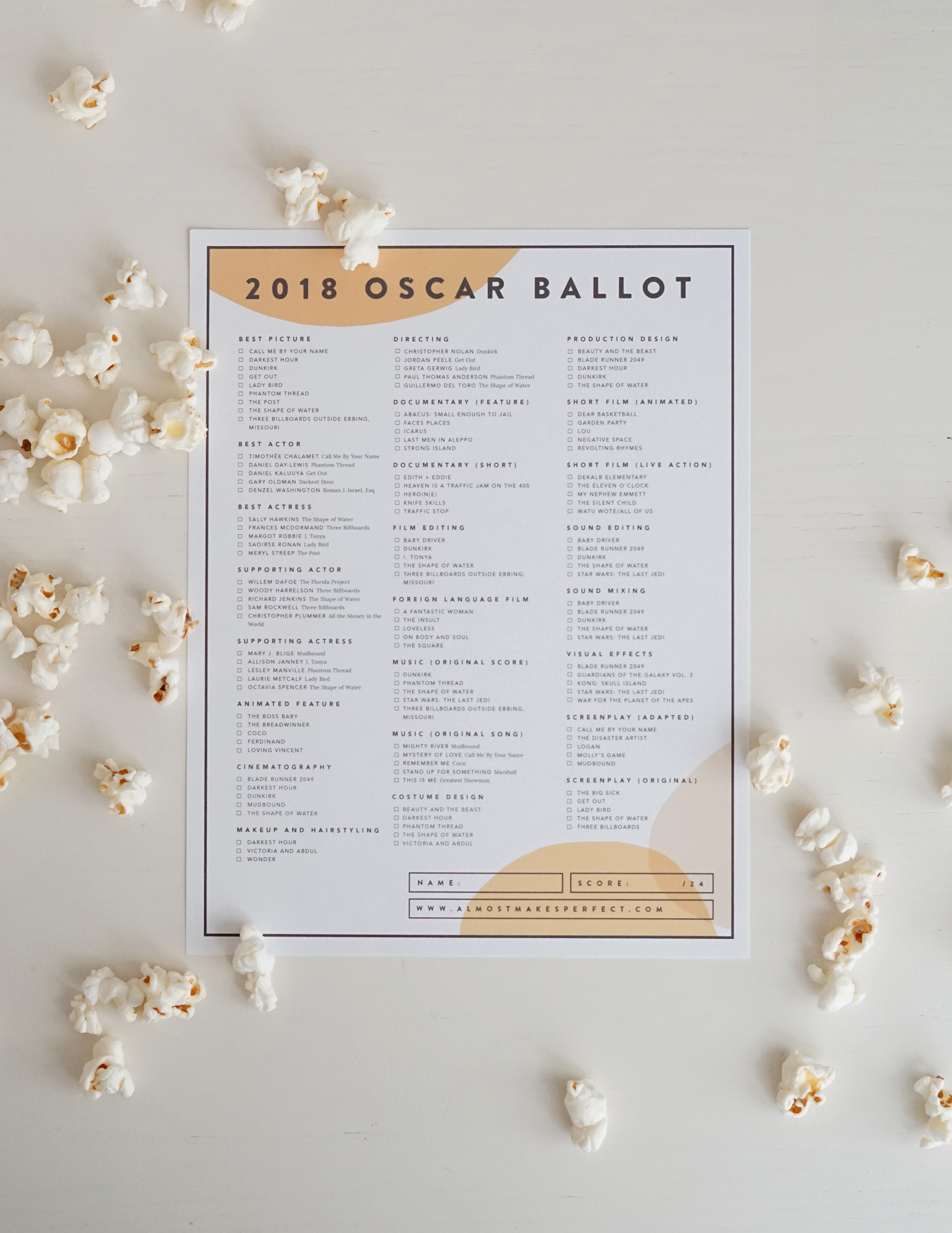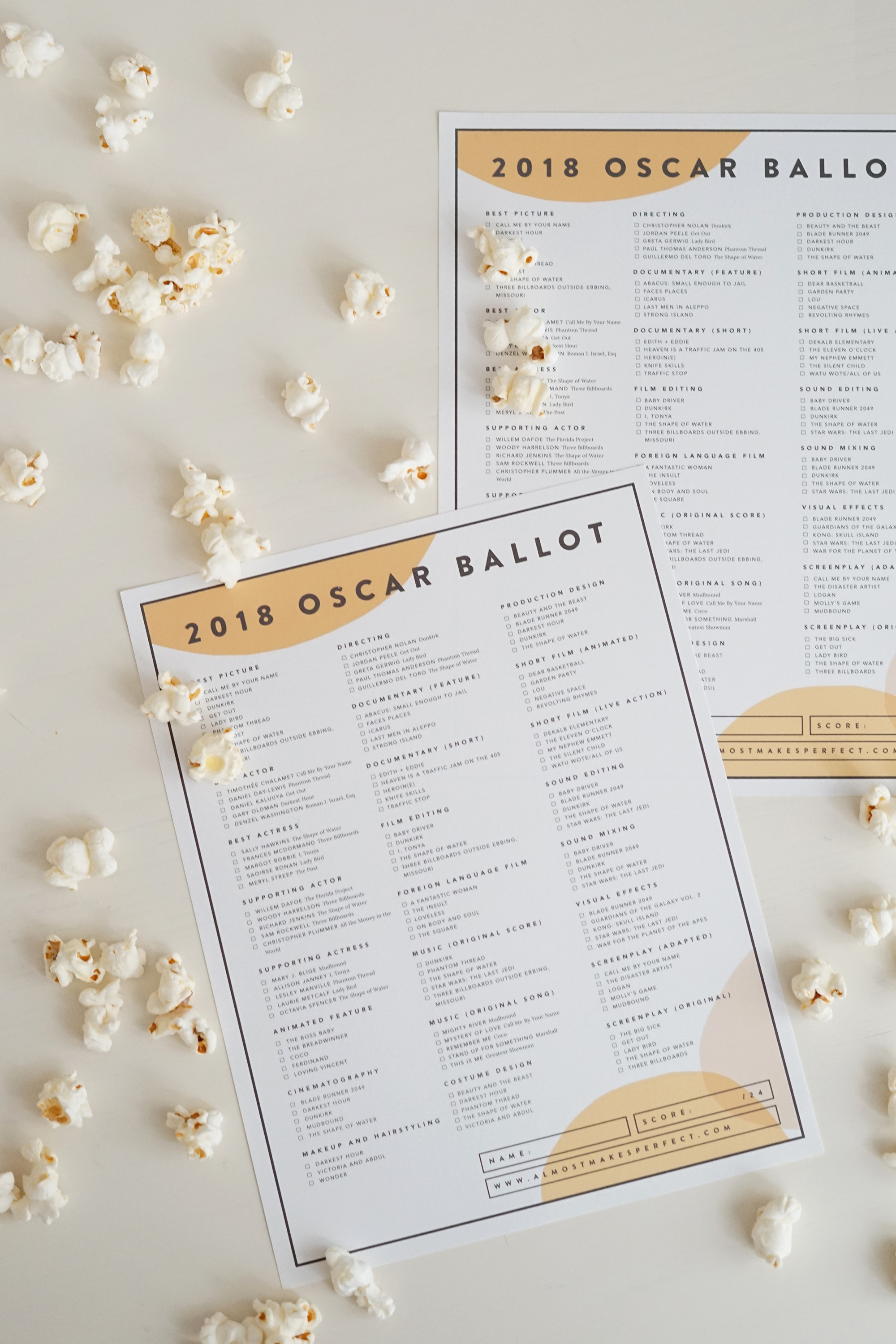 click here to download the 2018 ballot
(ps download the file versus printing
directly from your browser)
would love to see your ballots in use! share them with me by tagging @almostmakesperfect or #almostmakesperfect