DIY pickling kit gift box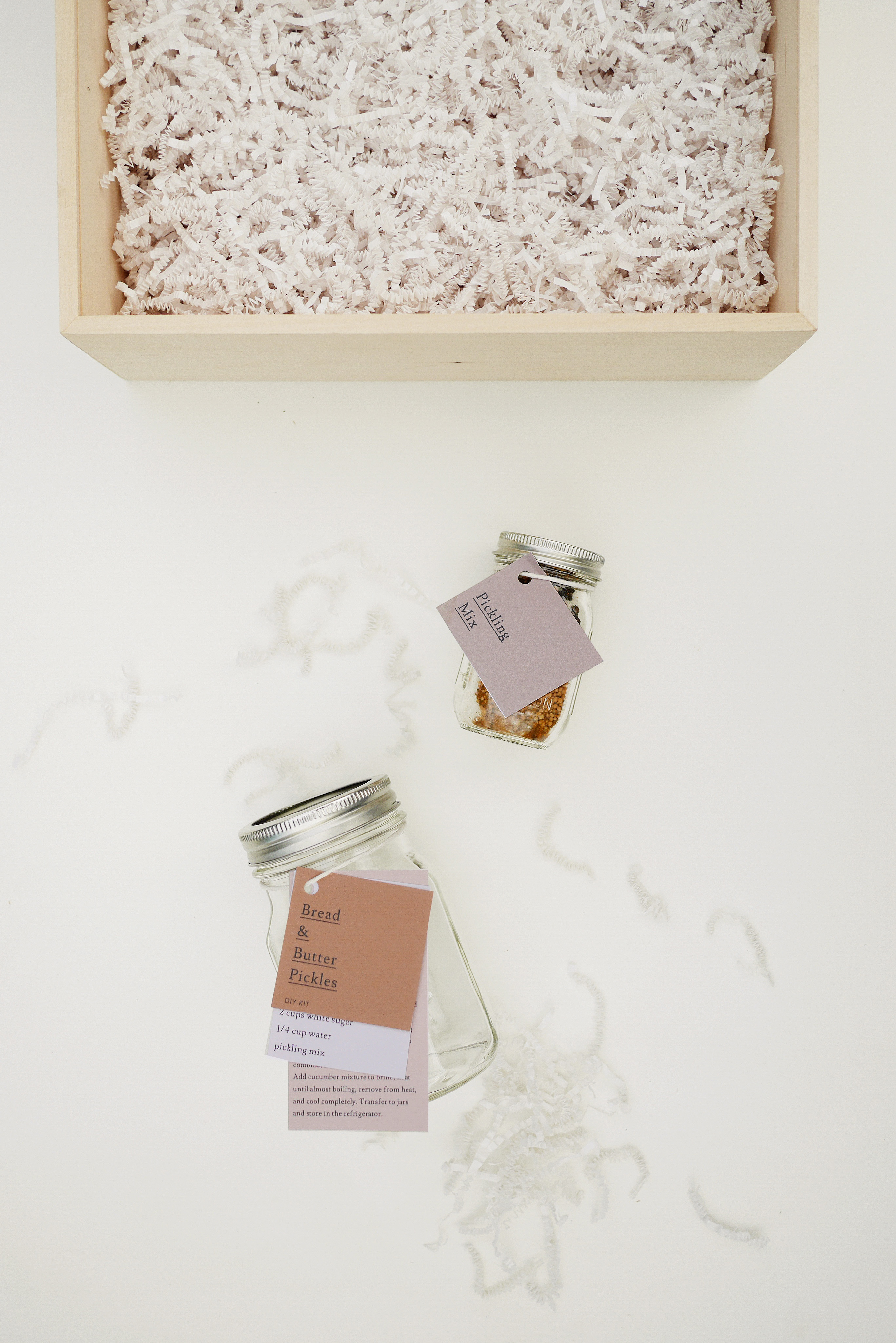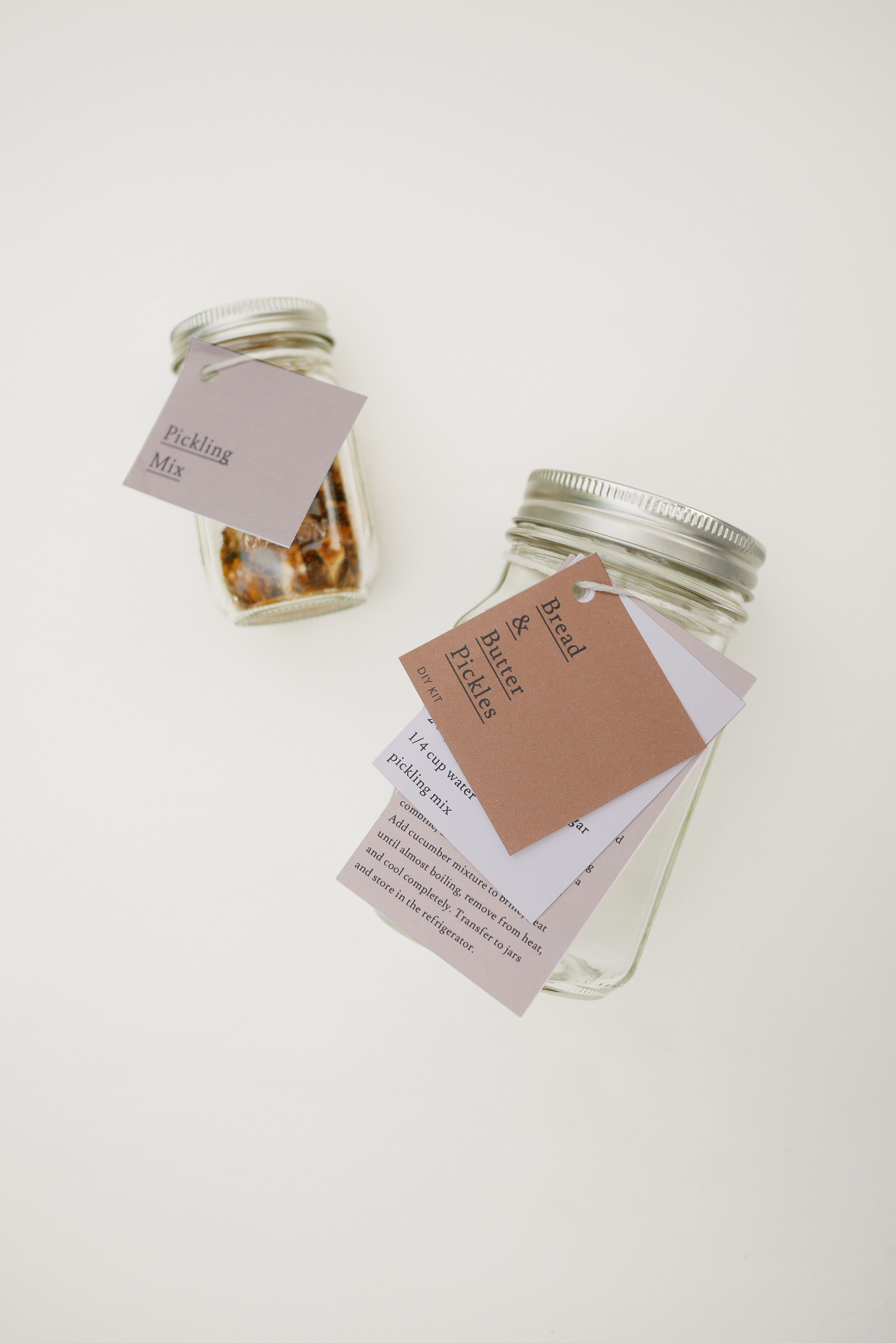 ok, i've got the easiest holiday gift idea for you ever! if you were thinking how cute it would be to make homemade pickles or jam for all your neighbors, but realize you don't have that kind of time — this is the next best thing. and perhaps way more fun for them.
instead, make them a DIY kit to do it themselves! i've teamed up with NEWELL BRANDS, MAKERS OF BALL® FRESH PRESERVING PRODUCTS again, to create this simple cute little kit perfect for holiday gifting. 
is anyone else obsessed with bread and butter pickles? i love them so much, i feel like they're good on ANY and EVERY sandwich. i eat them with grilled cheese, hot dogs, egg salad… maybe the egg salad sounds gross but i swear it's good. well, i like it.
also this time, we did a secret santa so i sent the kit off to marisa of food In jars! and i received the sweetest gift box in return…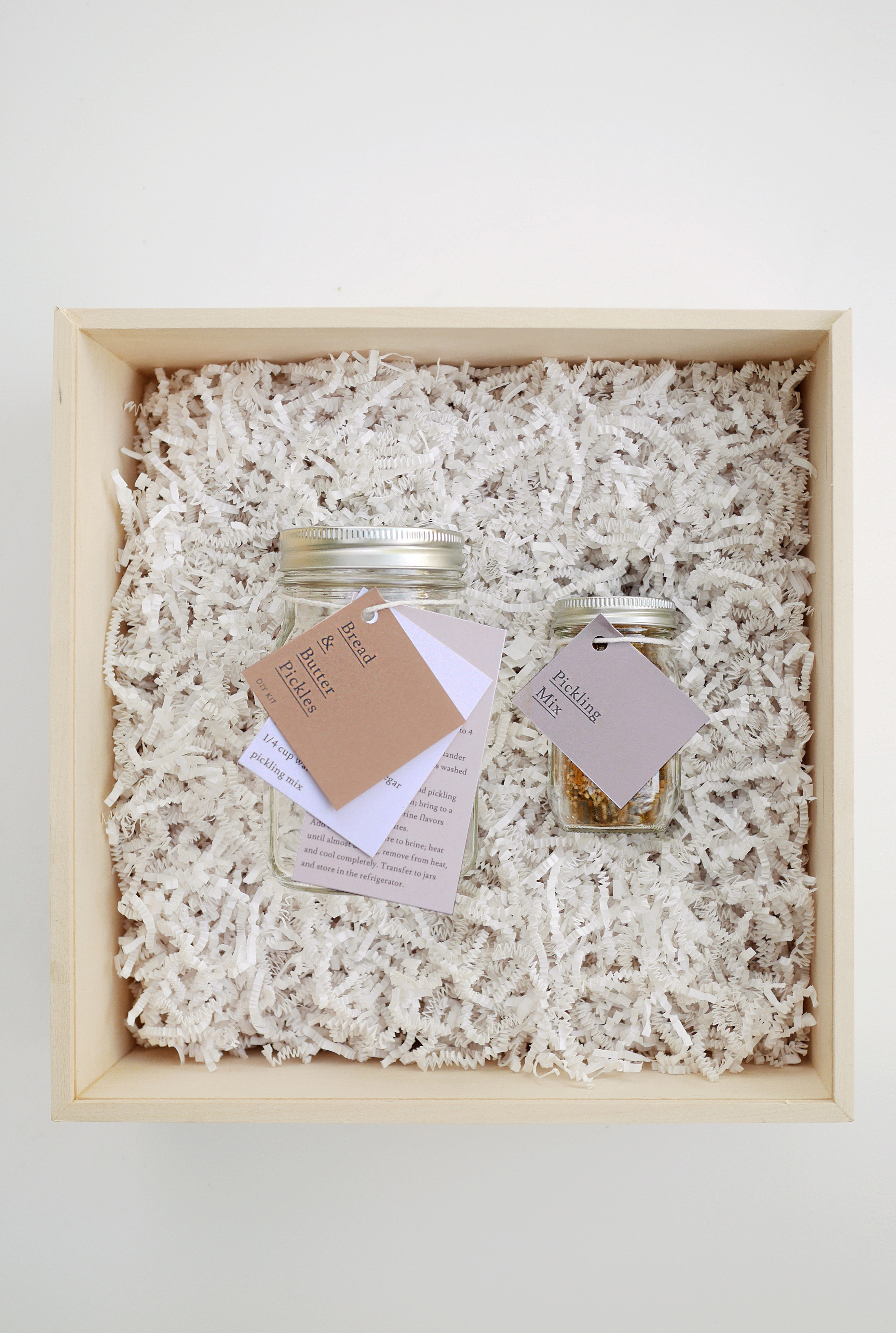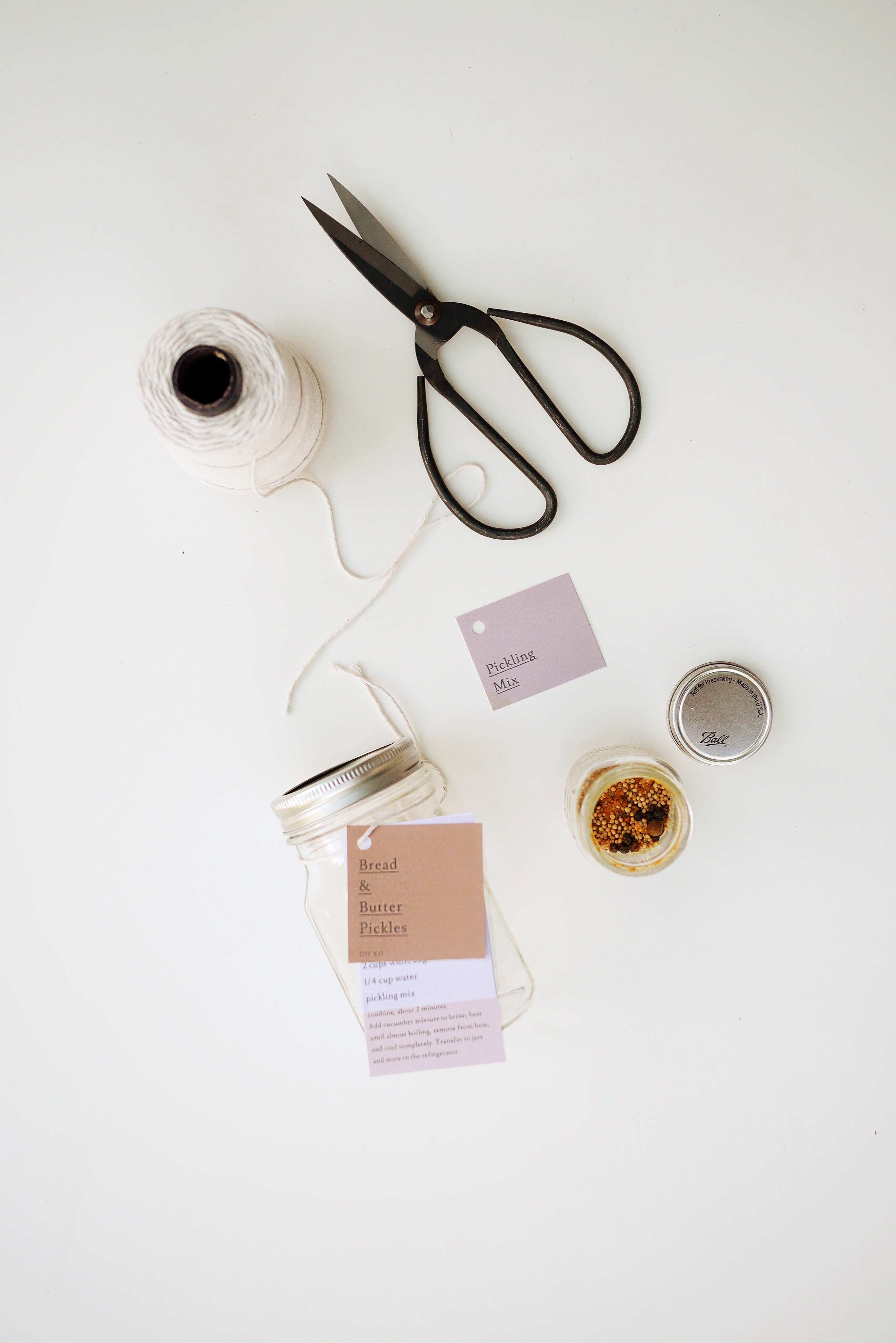 pickling mix (makes at least 1 pint sharing jar)
2 medium cucumbers, sliced thin
1/2 small yellow onion, sliced thin
3 tbsp.  ball® salt for pickling and preserving
1 cup distilled white vinegar
1 cup sugar
1/4 cup water
1-1/2 tbsp ball® bread and butter pickle mix
4 oz mini jar
16 oz sharing jar
printable labels
01. mix together ingredients in your mini jar. (these mini jars are 75% smaller than the standard ball® regular mouth pint jar, but has the same style)
02. print labels on 8.5 x 11″ cardstock paper, cut out and punch a hole in the corner with a hole puncher. for this recipe i added the pickling mix right on the printable labels.
03. use a piece of bakers twine to wrap labels around the jars, knot tightly.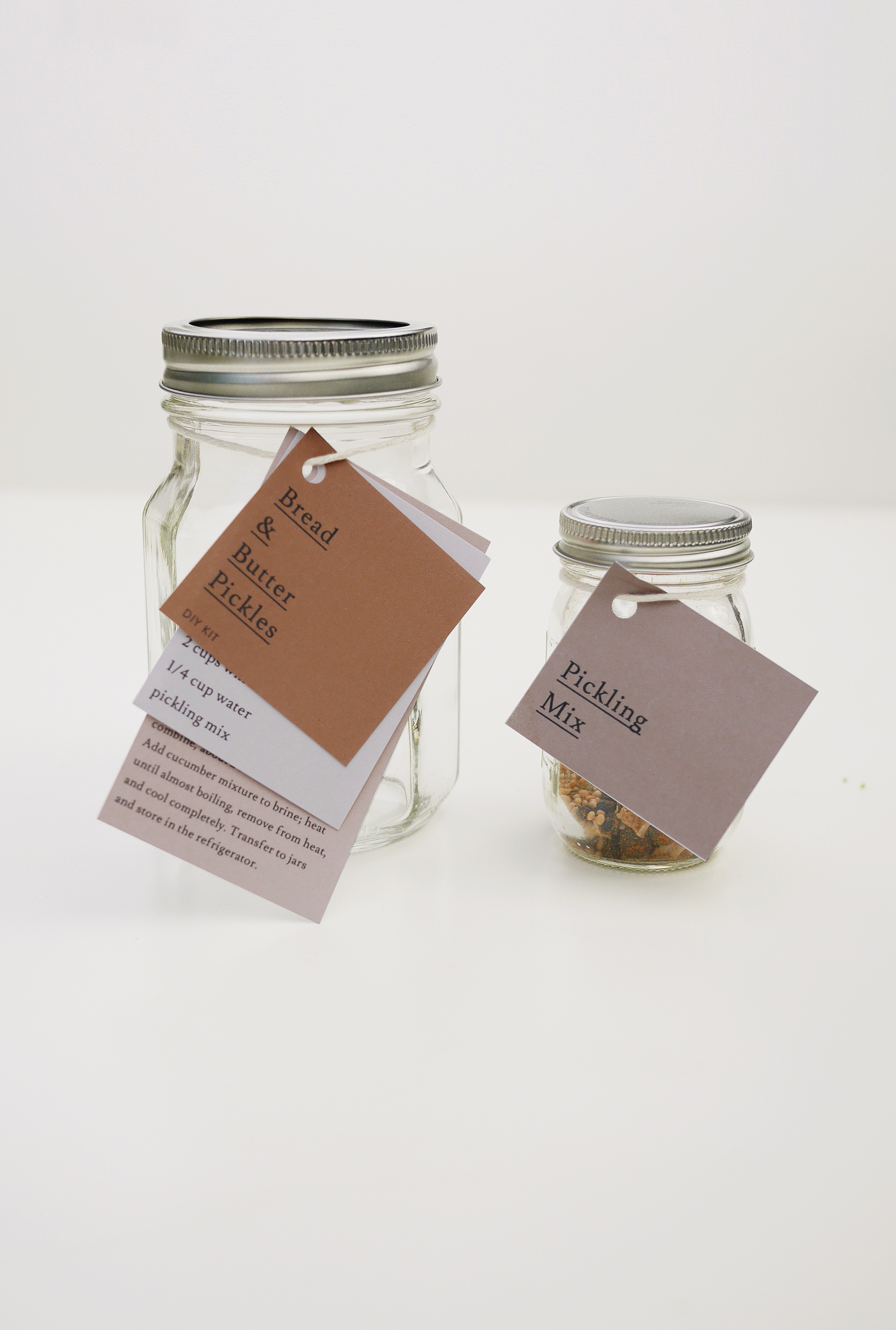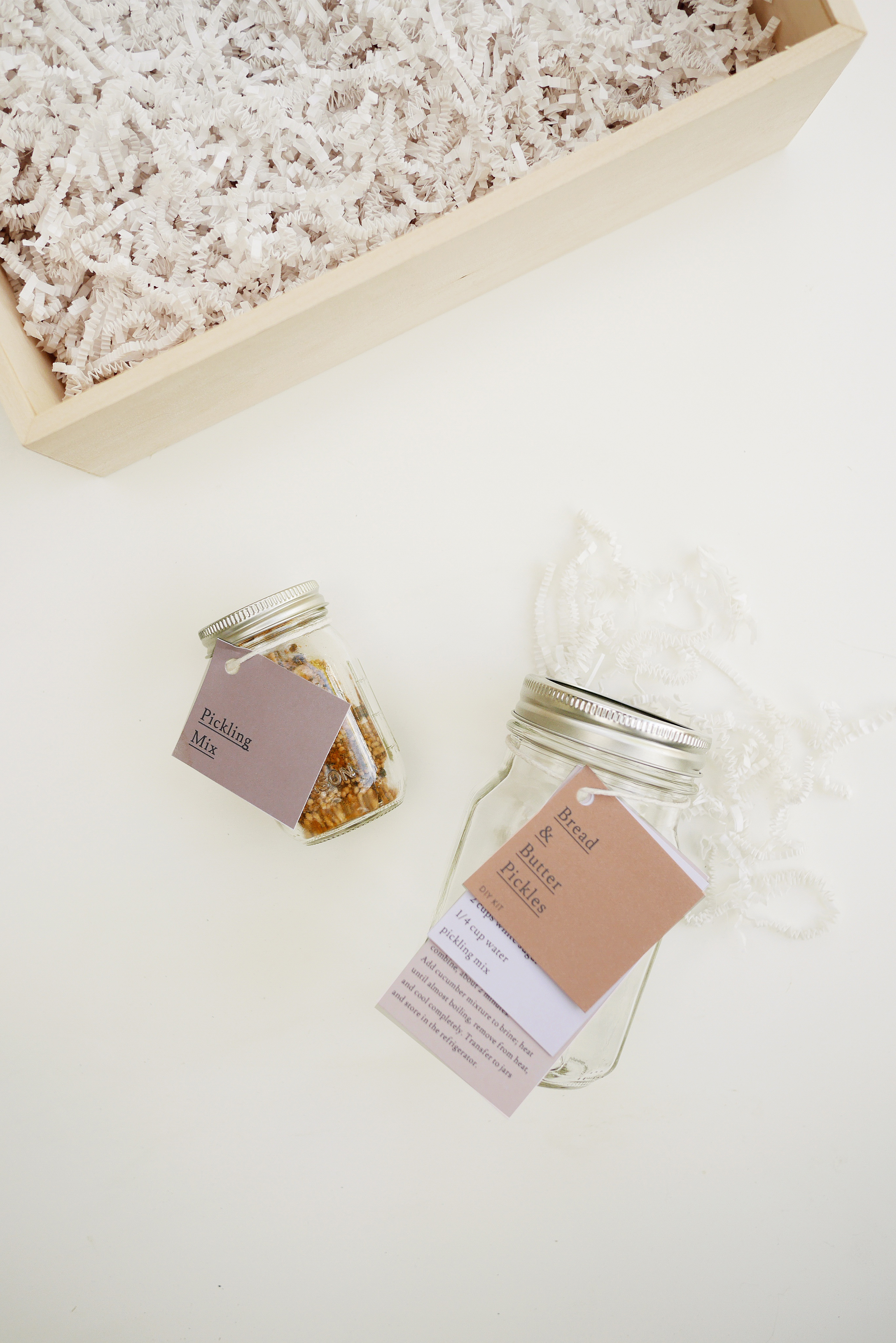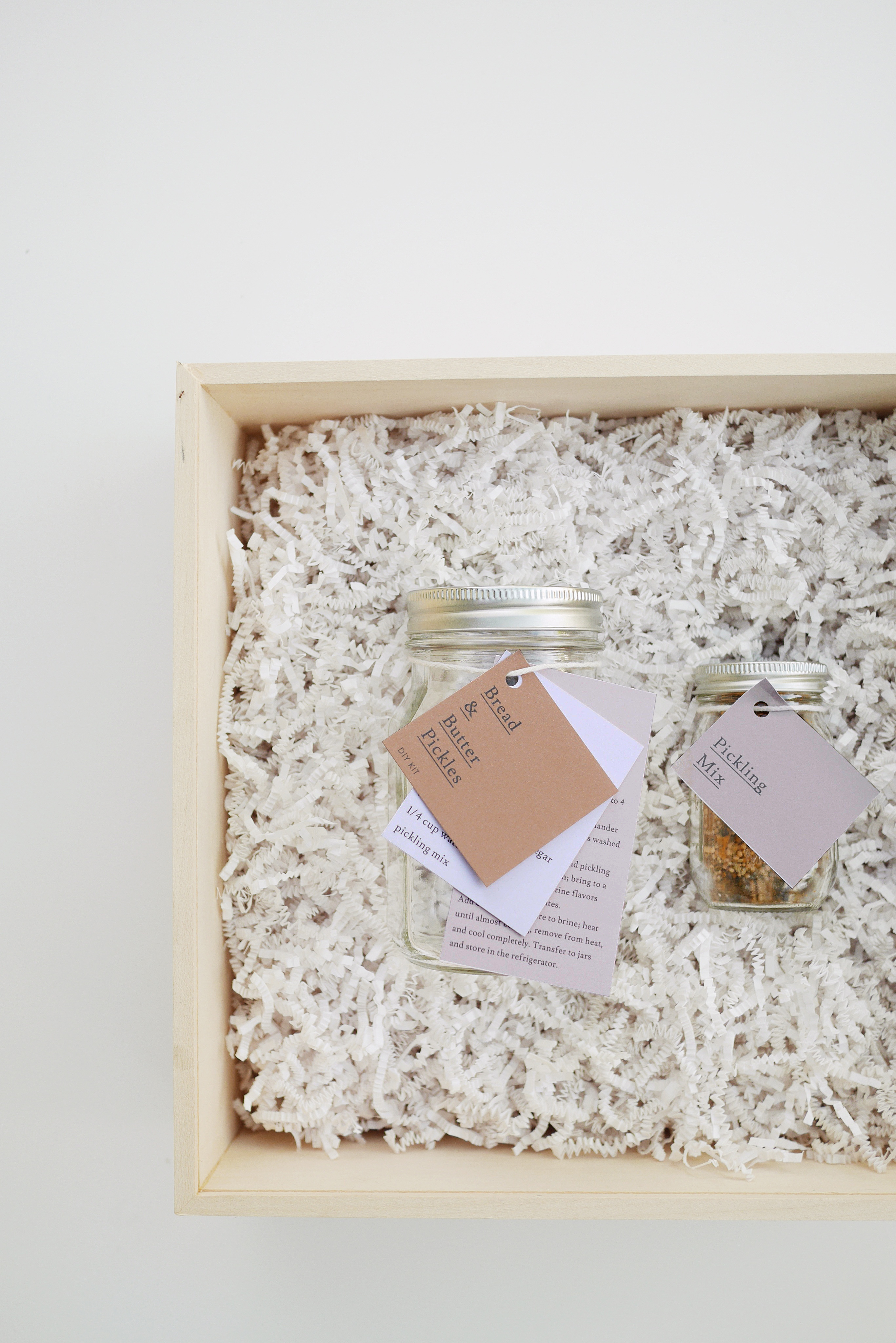 and as for what i got in return for secret santa, heather from whipperberry made this adorable holiday survival kit with homemade sugar scrub, a fizz shower bomb and my favorite part is the cute little matches, she attached a strip to strike the matches on. so cute!!