printable peachy minimal holiday gift tags
this is a sponsored post written by me on behalf of Canon.
All opinions are 100% mine.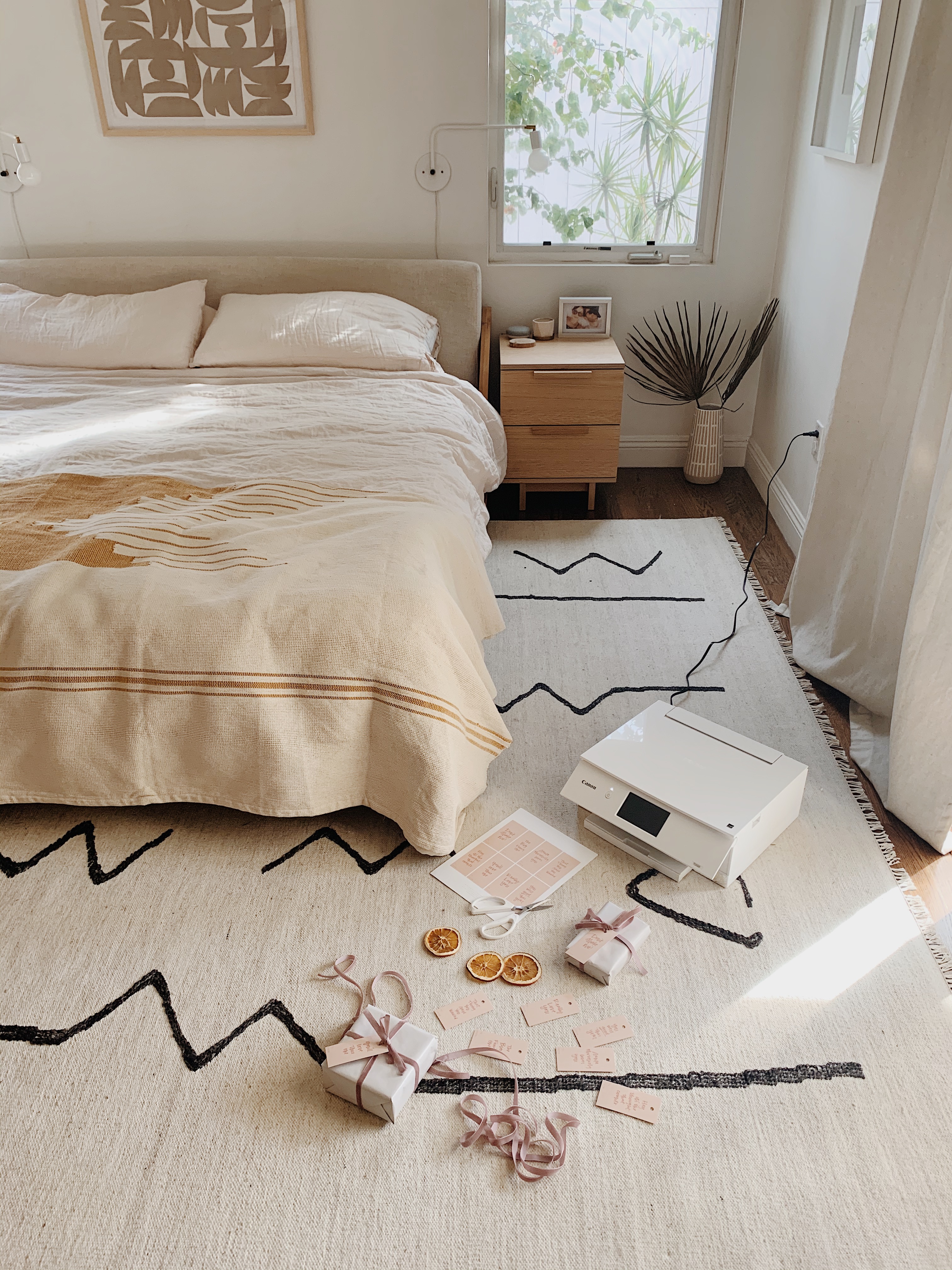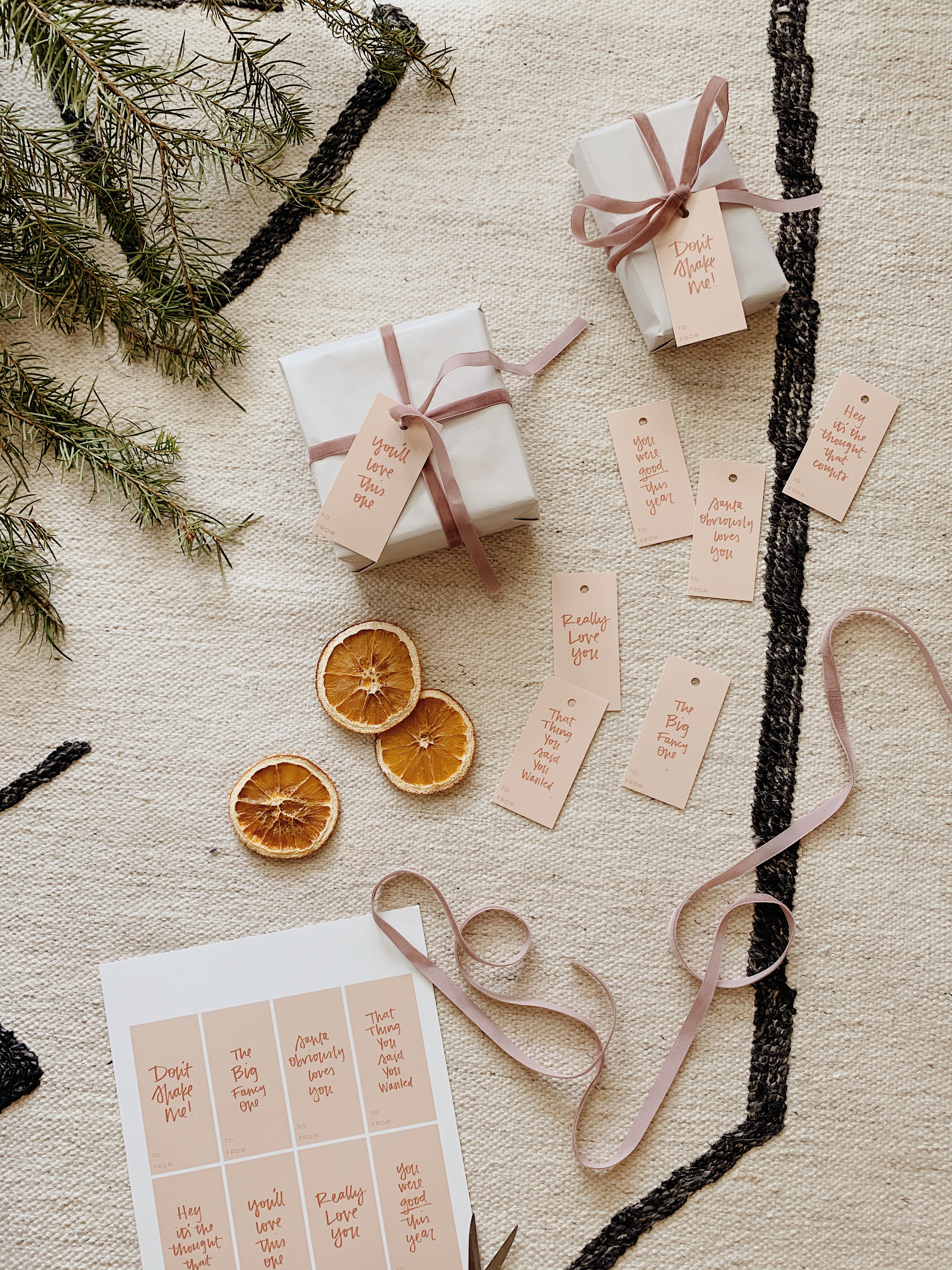 between watching love actually, sending out our holiday cards and decorating the house, wrapping gifts is definitely in my top 5 favorite holiday activities!! i even find myself buying multiple smaller presents for people instead of large ones so i can wrap more. ok thats actually subconscious but it seems like it could be why now that i'm thinking about it. besides a simple wrapping paper and a nice ribbon, my favorite touch is always the gift tag.
so i wanted to design some pretty new ones for your presents this year! i hand wrote the words on paper, and then scanned and printed them using my Canon PIXMA TS8320. the printer is not only beautiful and sleek enough to keep out on your desk, it is really cool too– you can print from your phone, you can print voice activated and hands free using google assistant or alexa, and my favorite part is that you can print borderless up to 8.5×11″.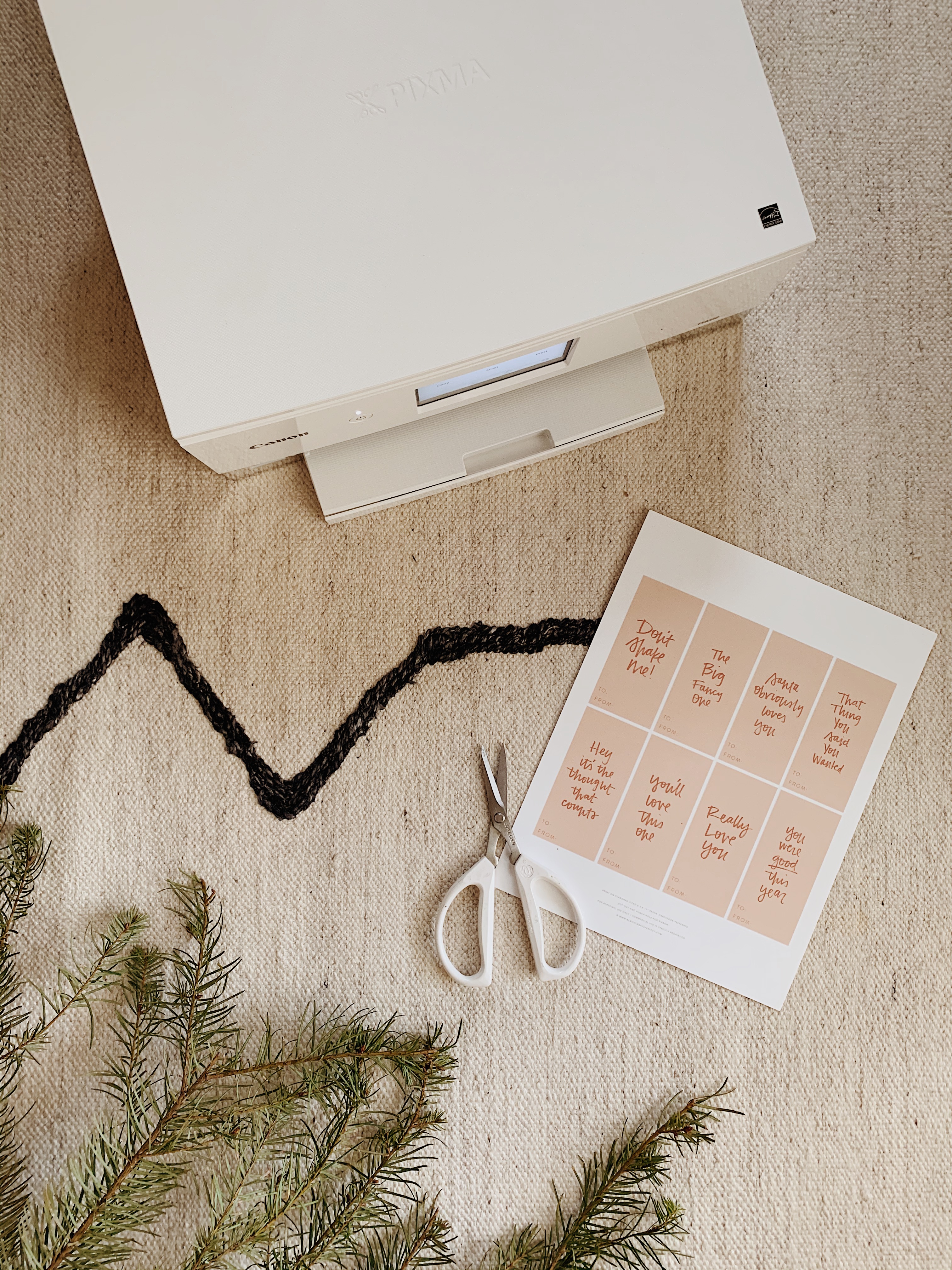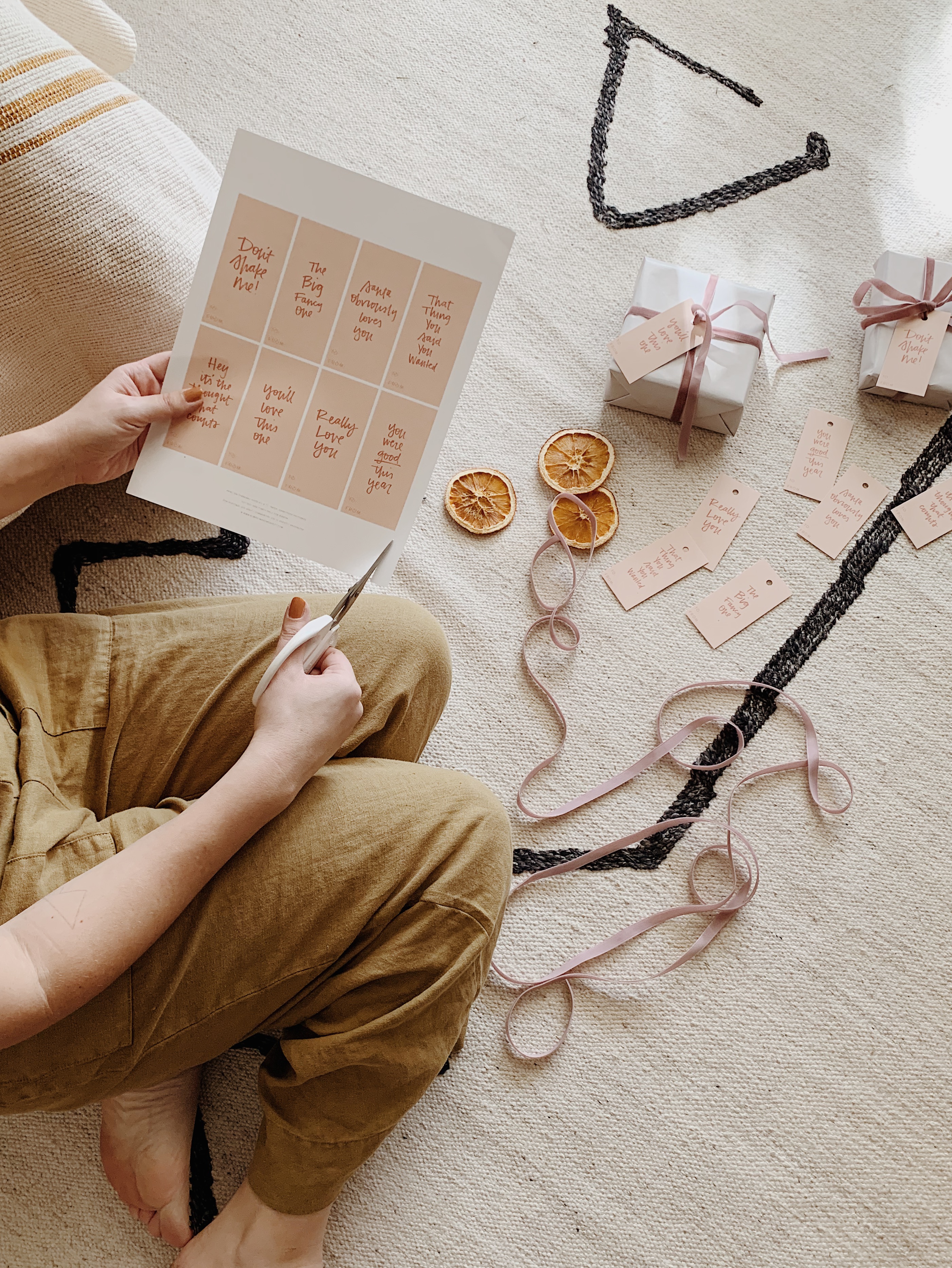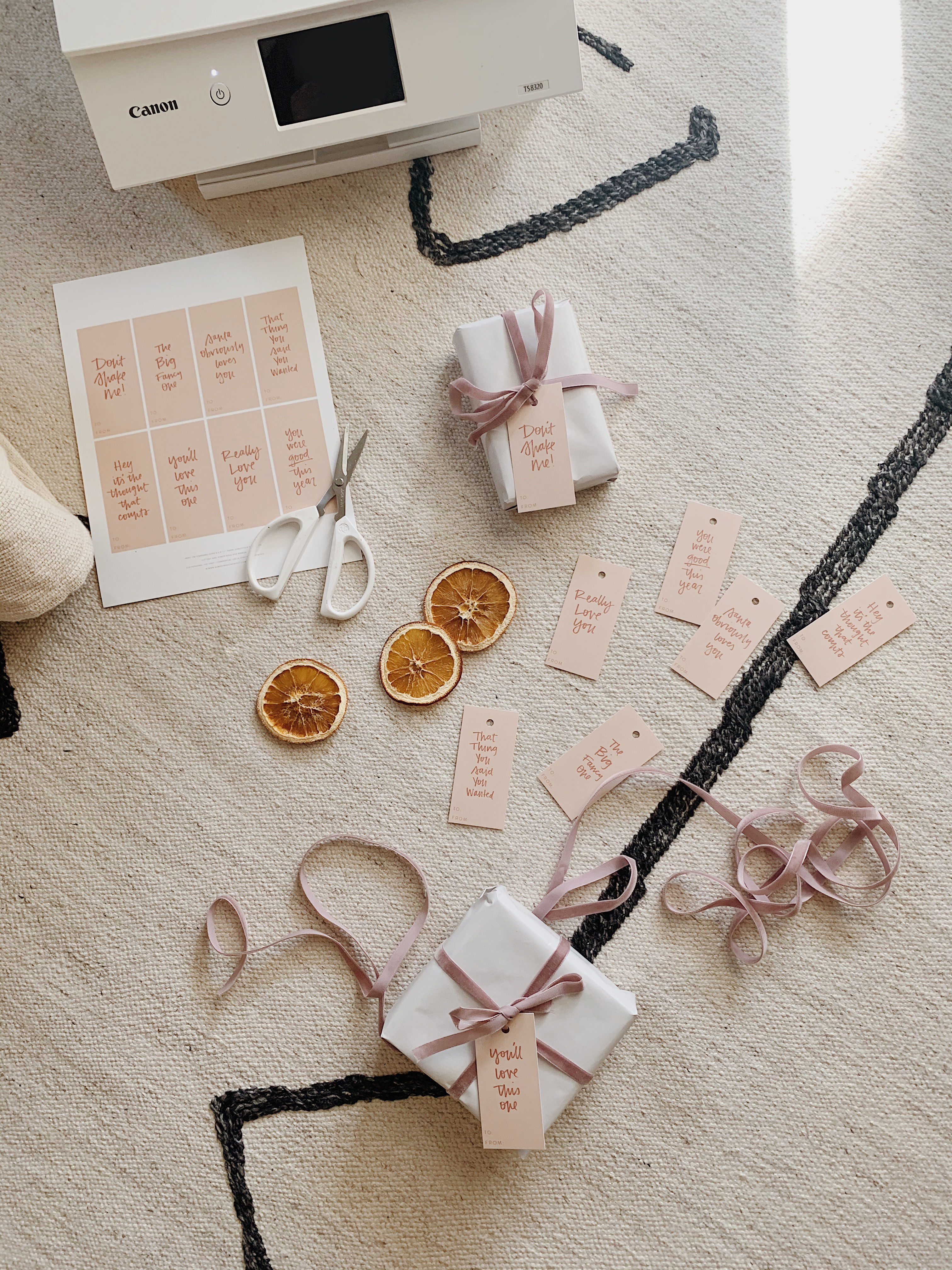 i don't know if you realize but that is so rare– and something i've always wished a printer could do! there is almost no better grandparent gift than a framed photo of their grand babies, so if you're looking for last minute gifts — you can print them at home with the Canon PIXMA!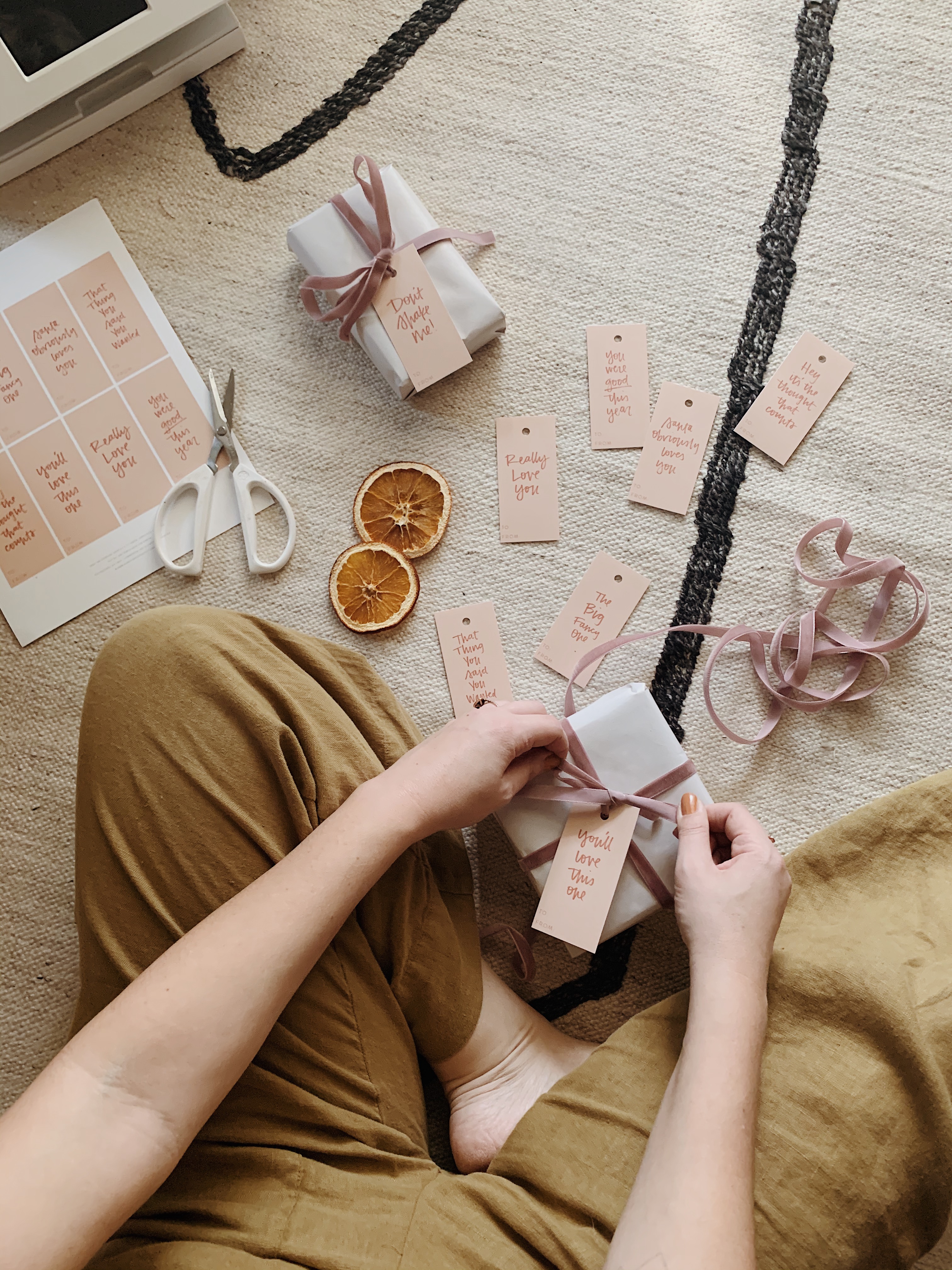 for these gift tags, i always recommend printing on standard 8.5″ x 11″ thick card stock paper. cut tags out carefully and then use a single hole punch on the top for your ribbon. files will always print more accurately if you actually download from the link above, and then print that file versus printing directly from the browser.<
ps i get asked often about what printer i like to use and i've used Canon for a long time! they are the only printers i've ever had that don't break eventually (LIKE WHY IS THAT A THING) and the quality is so great. click here to shop the PIXMA TS8320!