passover printables : four questions place cards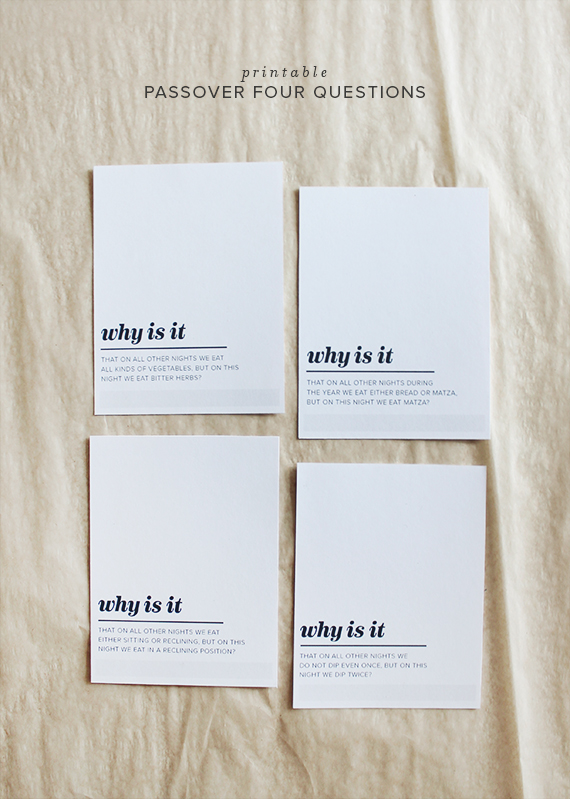 happy passover! while i've never done a jewish holiday project or post, i'm attending my cousins seder this year and she asked me to make some special place cards for the occasion. well, i figured i must have two or three jewish readers, so why not share them?!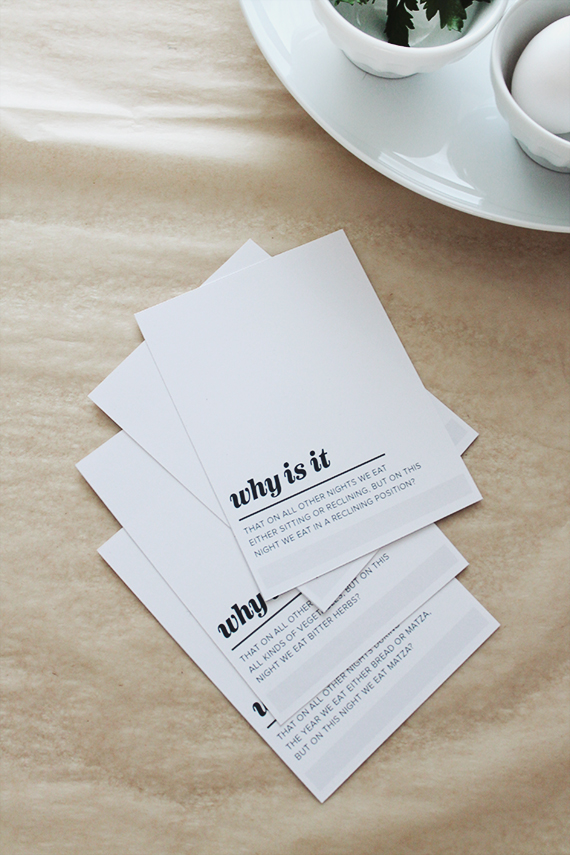 even though the four questions are usually for the kids – i thought they would make a fun theme for place settings. i've designed them so you can use them two different ways. you can cut out and keep them as is for placing on top of each plate, or you can fold them in half to create a more common style place card. there's also a light grey box for writing your guests names.
download the PDF and print as many as guests you'll be having onto standard 8.5 x 11″ card stock or any thick paper. these would look great on some colored paper too! carefully cut along the lines using an xacto.

enjoy and happy passover!